Scott's Japan Travel Journal
by Scott, staff writer of japan-guide.com
This journal is a log of my travels within Japan. Here you'll find my personal opinions on the places I've been and the things I've seen. Also expect to see the occasional review and editorial. Thanks for reading.
2009/11/18 - Tokyo
Tokyo may not be known as an autumn color destination like Kyoto, but the city does offer quite a few nice spots for fall foliage in its parks and gardens. Today we went to check out three of them.
We started the day at the Former Furukawa Garden (Kyu-Furukawa Teien), which combines a Western style building with a rose garden and a traditional Japanese landscape garden. Some trees there were already quite colorful, but the majority of maple trees have only just started to turn colors.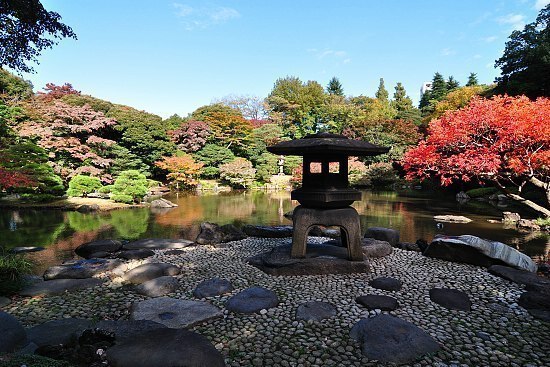 Only a 15 minute walk away is Rikugien, one of the most beautiful of Tokyo's many traditional Japanese landscape gardens that have their origin as a former feudal lord's residence. The trees at Rikugien have only just started to change colors and are unlikely to peak for at least another week. From November 27 to December 13, the garden will be illuminated from sunset until 9pm.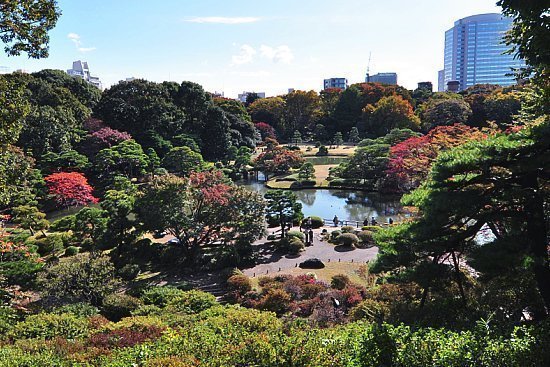 Tokyo's official tree is the ginkgo tree, known as icho in Japanese. Its leaf, which is also used as the symbol of Tokyo, turns a brilliant gold in autumn. The most famous of the many ginkgo lined streets in Tokyo is the Icho-namiki or "Ginkgo Avenue" in Meiji-jingu Gaien, a park with various sports facilities dating from the 1964 Tokyo Olympics. The trees along the street have started turning yellow, but still retain a greenish tint. They should peak towards the end of the month.