Scott's Japan Travel Journal
by Scott, staff writer of japan-guide.com
This journal is a log of my travels within Japan. Here you'll find my personal opinions on the places I've been and the things I've seen. Also expect to see the occasional review and editorial. Thanks for reading.
2009/12/31 - Travel Highlights 2009
2009 is coming to an end and for our final assignment we were tasked to blog about our favorite travel moments from this past year. It was a difficult choice, but thumbing through the thousands of pictures I took this year brought back many fond memories. Anyway, without further ado, here are my 2009 highlights:
Number 10: Kinugawa Mazes
First off on my list are the two fence mazes in Kinugawa Onsen near Nikko. Both the Grand Maze Palladium and the Ninja Trick Maze at Nikko Edomura were a ton of fun. Edomura also got some other fun things to see and watch, such as ninja shows and a gruesome wax museum, which are fun for the whole family.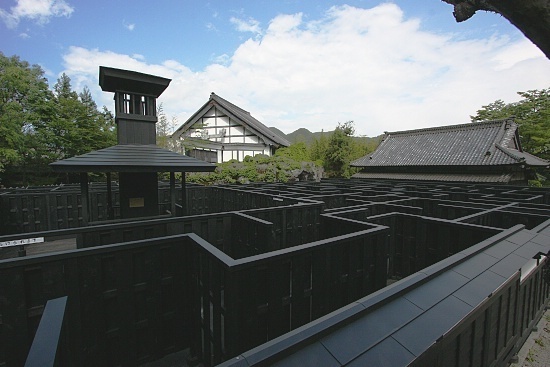 Number 9: Nagaoka Fireworks
Next up is the Nagaoka Fireworks in Niigata Prefecture. This fireworks extravaganza is routinely ranked one of the top fireworks shows in Japan and features sanjakudama starmines, whose shells are nearly a meter in diameter; phoenix starmines, that explode twice; and well over 20,000 other fireworks. The picture doesn't really do it justice, as the fireworks cover almost two kilometers of the riverbank and it was just too big to fit it all into the shot.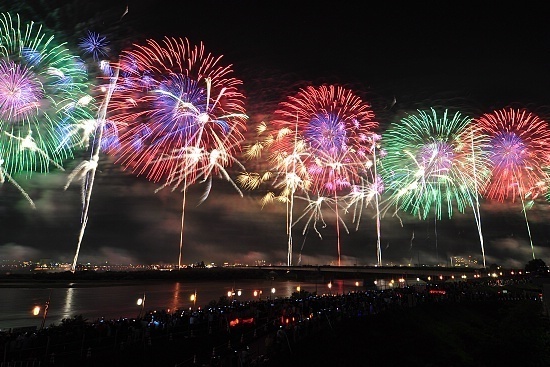 Number 8: Kabira Bay
Kabira Bay, down on Ishigaki Island in Okinawa Prefecture, is in my opinion one of the most beautiful beach scenes in Japan. The bay is used for pearl cultivation so unfortunately you can't swim in the water, but glass bottom boats provide tours of the bay's coral environment.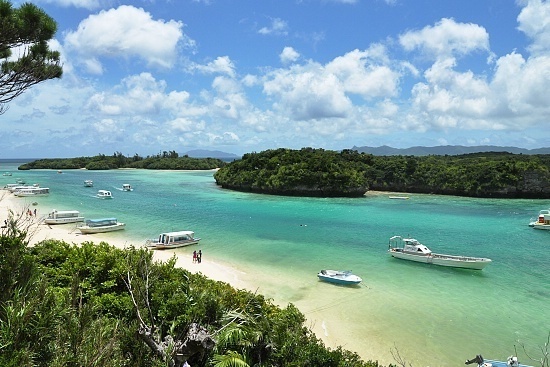 Number 7: Nebuta Matsuri
The Nebuta Matsuri in Aomori City has spectacular floats that are basically giant paper lanterns. They're each followed by giant drums, dozens of musicians playing flutes and chappa cymbals, and legions of haneto dancers. Anyone can participate in the parade as a dancer and it looks like a lot of fun.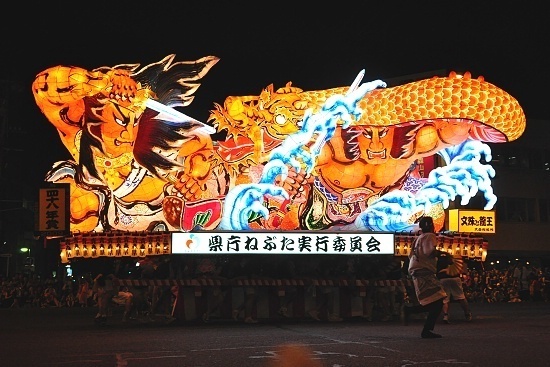 Number 6: Taketomi Island
Taketomi Island is another Okinawan Island and part of the Yaeyama Chain. The village on the small island has maintained its traditional Ryukyu (the old kingdom of Okinawa) look and feel with stone walls and white sand roads patrolled by water buffalo drawn carts. It'd love to come back and spend a few days on the island soaking up the sun and relaxing on its beaches.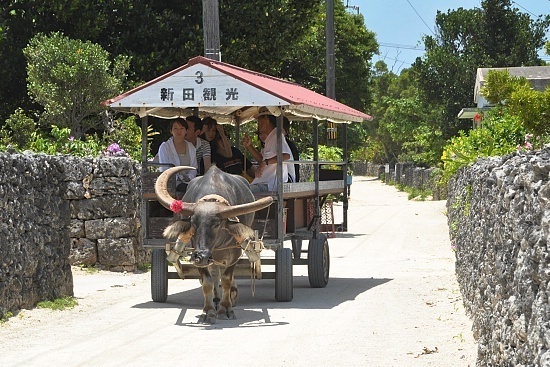 Number 5: Sumo Wrestling
We started off 2009 with a trip to Ryogoku to see the first Sumo tournament of the year. We had some pretty good seats and were able to see the matches from up close. Afterwards we headed to a nice chanko nabe restaurant owned by former wrestlers who sang for the restaurant's patrons.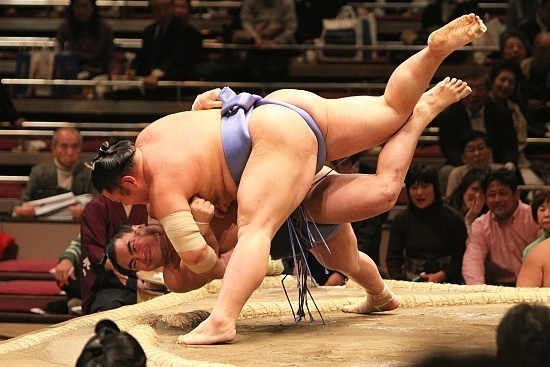 Number 4: Hokutosei Night Train
While not usually the most economical way to travel, night trains are a unique experience that are a neat way to do some long distance travel. The Hokutosei night train from Tokyo to Sapporo is one of the best ones I've taken so far and really renewed my interest in the genre. One day I'm hoping to check out the coveted Cassiopeia, but that probably won't be for a while.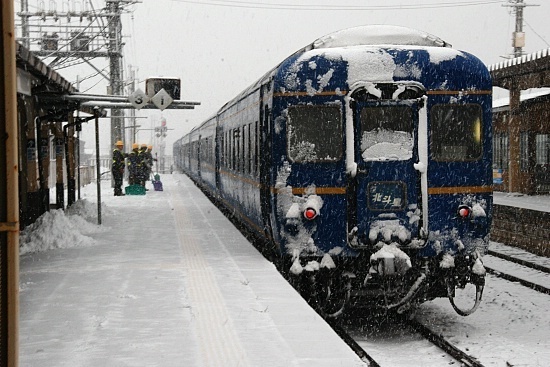 Number 3: Iriomote Swimming Hole
This summer, while on a kayak trip down a mangrove lined river on Iriomote Island, we discovered a small swimming hole literally in the middle of the jungle, a few hundred meters hike up a small stream from the larger, brackish river. The cool water was a refreshing relief and it was one of those unexpected discoveries that make travelling fun.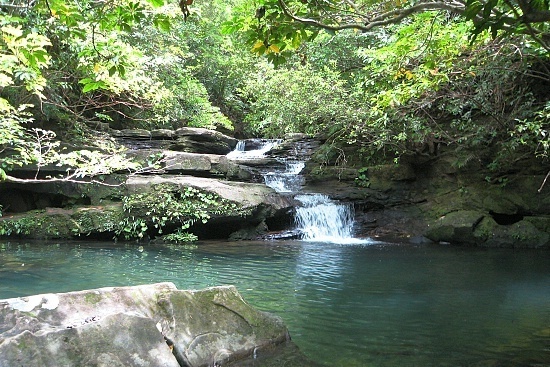 Number 2: Hanafubuki at Shinjuku Gyoen
We did some extensive cherry blossom coverage this year and I saw lots of beautiful sakura all over the country. But the best was towards the end of the season as I was checking out Shinjuku Gyoen. Most of the blossoms around the park had already fallen, but as I was about to exit at the Sendagaya Gate the wind picked up and treated me to the most amazing hanafubuki (cherry blossom blizzard) I've ever seen.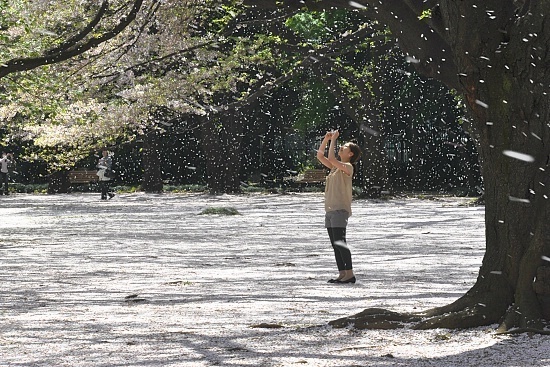 Number 1: Kanto Matsuri
Finally, the highlight of my year was the Kanto Matsuri held in Akita City over the first week of August. I had read about it beforehand, but I was really impressed when I saw it in person. The energy and skill of the participants was amazing, and the sheer number of lanterns, literally hundreds of them, was an awesome sight to see.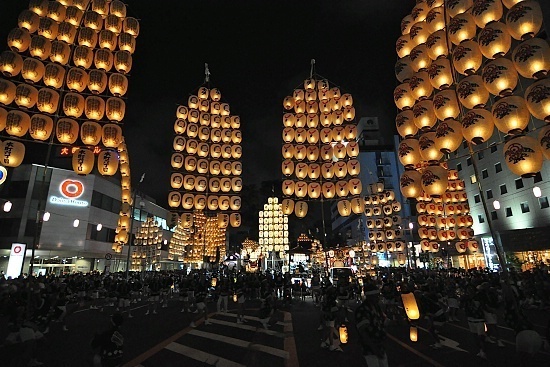 Well that's it for this year. 2009 was filled with amazing trips and I look forward to seeing what 2010 has to offer. I hope you've enjoyed the blog and I'll see you again next year!