Cherry Blossom Report: Kyoto
Scott's Japan Travel Journal
by Scott, staff writer of japan-guide.com
This journal is a log of my travels within Japan. Here you'll find my personal opinions on the places I've been and the things I've seen. Also expect to see the occasional review and editorial. Thanks for reading.
2010/04/02 - Cherry Blossom Report: Kyoto
Today we made a fourth visit to Kyoto to check out the development of the cherry blossoms since our last reports on March 30, March 27 and March 23. Today's report included followup trips to the Philosopher's Path, Maruyama Park and Kiyomizudera Temple, as well as our first visits of the year to Nanzenji Temple and the Keage Incline.
Philosopher's Path
April 2, 2010 - approaching full bloom (50-80%)
Although it was drizzling on and off today, the weather has warmed up quite a bit over the last few days resulting in beautiful bursts of cherry blossoms across Kyoto. The Philosopher's Path was no exception, and its blossoms have progressed nicely since we last visited on March 23. The cherry trees along the path are just shy of full bloom, but it was a close call and the blossoms there may all be fully open as early as tomorrow. There is no doubt, however, that the Philosopher's Path will be a great strolling spot this weekend.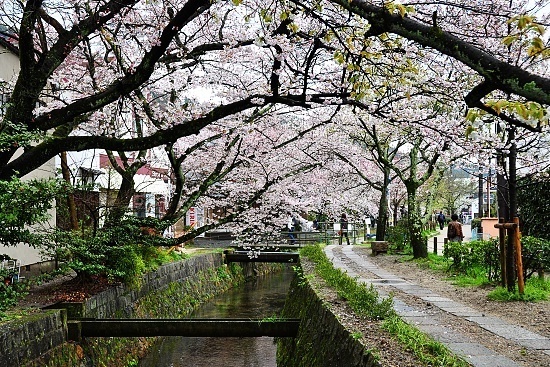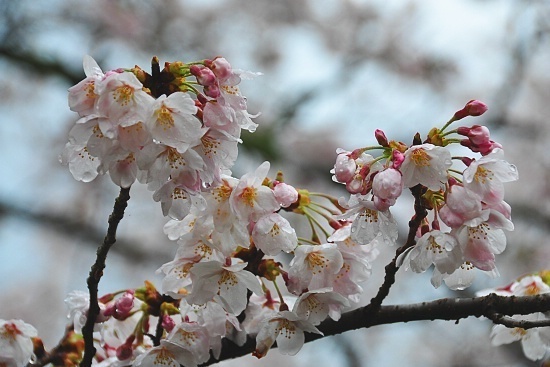 Nanzenji Temple
April 2, 2010 - approaching full bloom (50-80%)
There isn't a very high concentration of cherry trees around Nanzenji Temple, but there are a few around the temple's massive Sanmon Gate and Hatto Lecture Hall that add to the atmosphere of the area, and they can be enjoyed as you walk around the grounds. Like the Philosopher's Path the cherry blossoms around Nanzenji Temple are right before full bloom and should reach it around this weekend.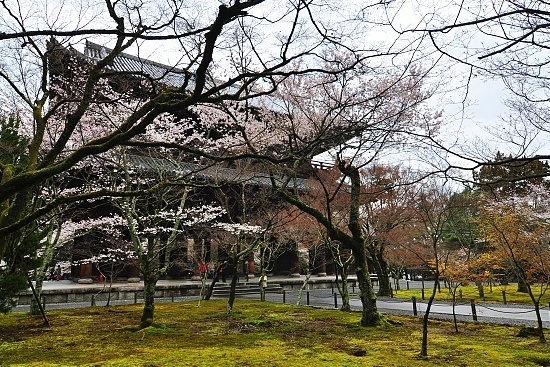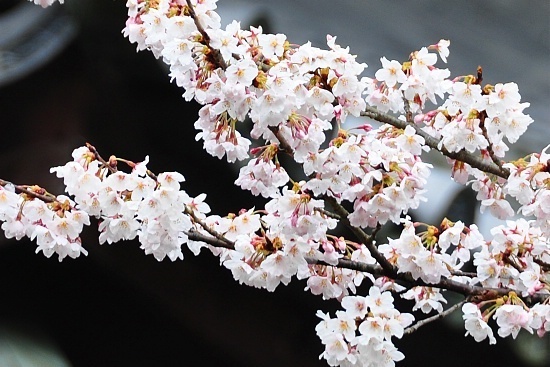 Keage Incline
April 2, 2010 - approaching full bloom (50-80%)
Along the southern edge of Nanzenji Temple runs the Keage Incline, a railed slope used to raise boats between canals that connect Kyoto with Lake Biwa, in neighboring Shiga Prefecture. The incline is lined by cherry trees making it a popular cherry blossom viewing spot in spring. Like the two previous sights I visited today, the trees along the Keage Incline are just about to reach full bloom and should be at their best viewing from as soon as tomorrow.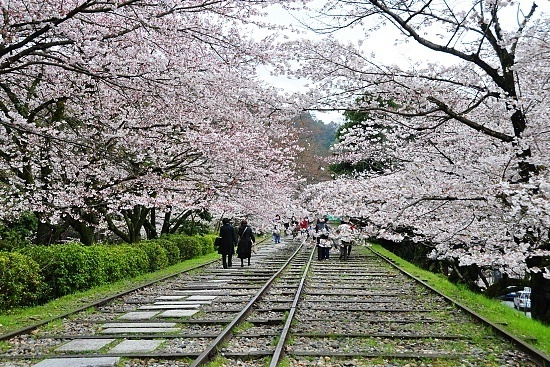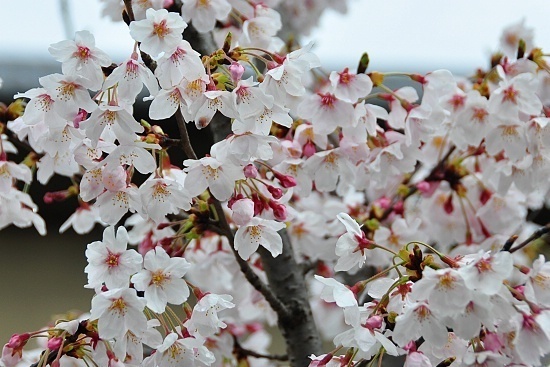 Maruyama Park
April 2, 2010 - approaching full bloom (50-80%)
After visiting the Keage Incline I walked over to Maruyama Park, and found it to be quite lively and crowded with revelers and food vendors. It was around noon, and again all of the best spots for cherry blossom viewing parties had long been reserved.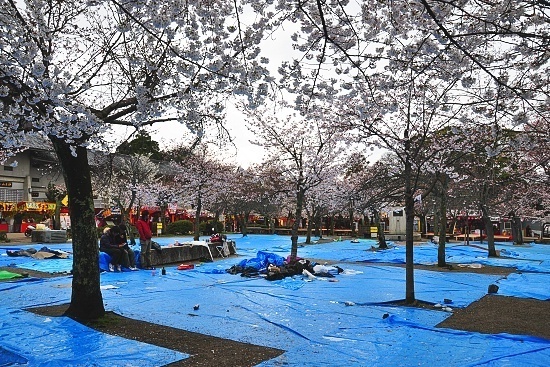 The Somei Yoshino cherry trees around the park are also approaching full bloom, but they look slightly behind the sights I visited earlier in the day. It will be nice this weekend for picnicking, just be sure to get there as early as possible if you want a chance at getting a good spot.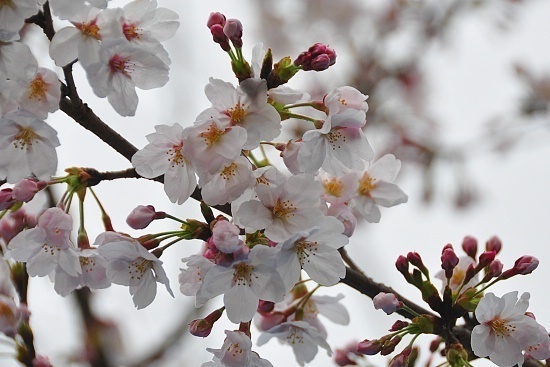 Maruyama Park's large central weeping cherry tree has reached full bloom and should remain at its peak probably into next week.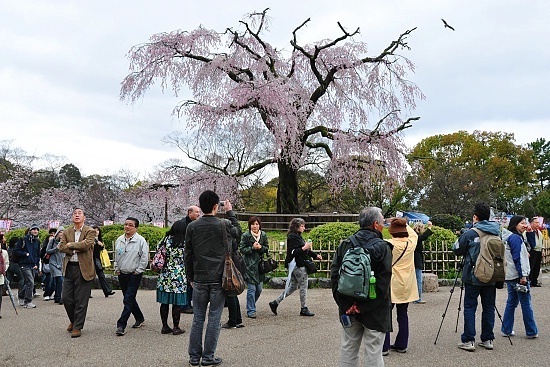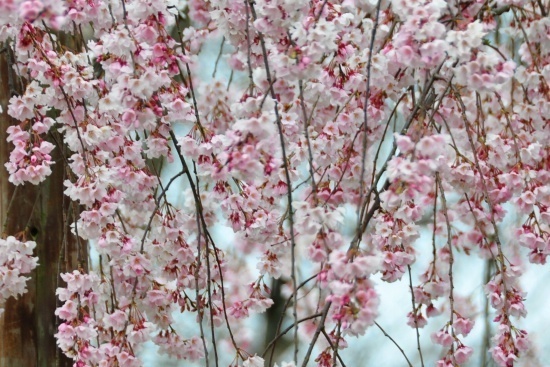 Kiyomizudera Temple
April 2, 2010 - full bloom
My final visit of the day was to Kiyomizudera Temple, where the blossoms appear to have just reached full bloom and nicely accent the view of Kiyomizudera Temple's stage. They should remain nice through next week. More nice views of cherry trees can be found around the pond near the temple's exit.