Scott's Japan Travel Journal
by Scott, staff writer of japan-guide.com
This journal is a log of my travels within Japan. Here you'll find my personal opinions on the places I've been and the things I've seen. Also expect to see the occasional review and editorial. Thanks for reading.
2010/09/29 - Autumn Color Report: Oze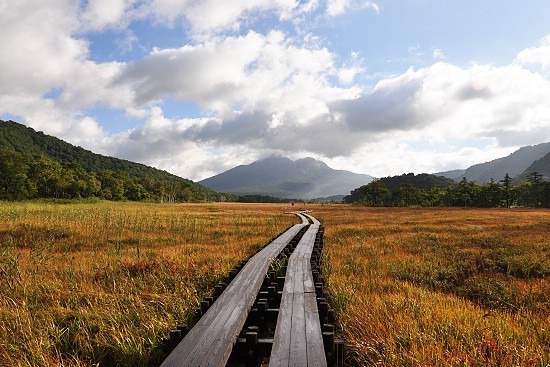 It's been two weeks of poor weather since our last autumn color report from Kurodake, so we took advantage of today's brief respite from the rain to head up to Oze National Park to check out the progression of the leaf changing (koyo) up in the mountains.
Oze National Park is famous for the Ozegahara Marshland, which hikers visit in autumn to see the marsh grasses change color (kusa momiji). The grasses turn shades of yellow and orange, just as trees do, and usually peak in color between late September and early October.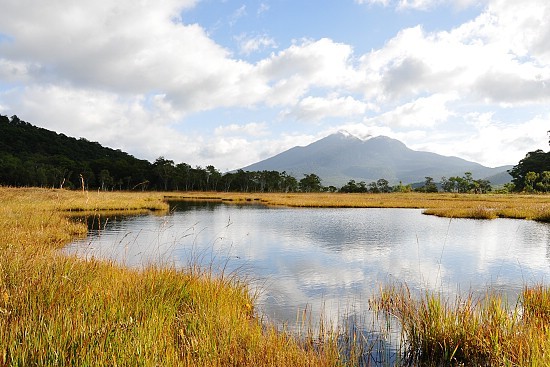 Today the weather was good and the marshland provided a pleasant koyo hike where you could see sprinklings of red mountain shrubs and orange ferns amid a sea of grass that is just beginning to yellow. It should continue to color more as the season progresses.
Compared to a usual year, however, the colors around the marshland are running a little late, which we have also seen on previous koyo trips this year. Despite today's visit being nearly a week later than last year's report, for example, this year's grasses are quite a bit greener and are only just beginning to transition to their autumn color hues.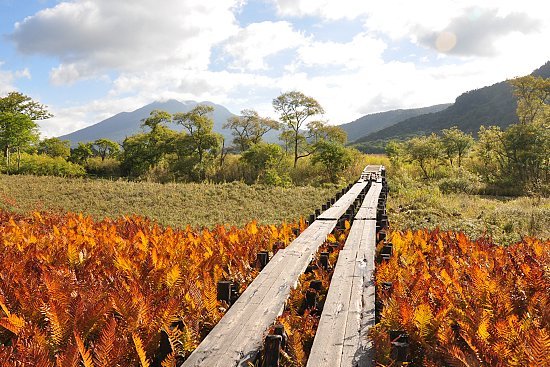 I hope that this only means that the season is delayed in Oze and that the grasses will still be able to reach fuller, more brilliant shades of yellow and orange, but I suspect that the colors may end up having a shorter duration this year since some of the grass appeared to already be dying and turning brown without fully transitioning to yellow or orange first as they have in the past.
One last observation is that the trees along the trails are still as green as can be. I saw a hint of yellow here and there but it looks like it will be a little while before Oze's trees (or at least the one's that aren't evergreen) begin to change color.