Autumn Color Report: Kyoto
Scott's Japan Travel Journal
by Scott, staff writer of japan-guide.com
This journal is a log of my travels within Japan. Here you'll find my personal opinions on the places I've been and the things I've seen. Also expect to see the occasional review and editorial. Thanks for reading.
2010/11/17 - Autumn Color Report: Kyoto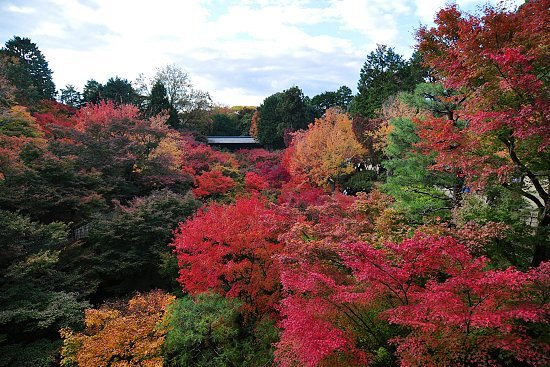 Today I made some follow up visits to some of the sights in Kyoto that we visited on November 10, 2010 to check on the progress of the autumn colors (koyo). The first item of the day was to revisit Arashiyama, a touristy district in the northwest of Kyoto. The trees around Arashiyama are decidedly more colorful than last week and appear to be quickly approaching their peak. The district will probably be at its peak soon, and I would expect this weekend to be very crowded.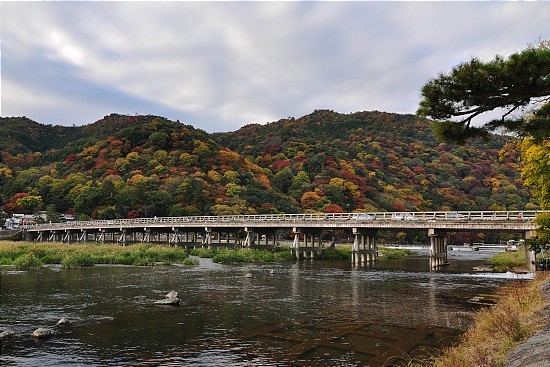 Heading back to central Kyoto, I next made a visit to Nijo Castle (Nijojo). I wasn't expecting too much koyo; however, I was pleasantly surprised to find quite nice autumn colors in the gardens between the inner and outer moats, particularly around the Seiryu-en Garden on the northern castle grounds. While the early changing cherry trees around the castle are already beginning to lose their leaves, the castle's ginkgo and maples are still in the early stages of changing color and probably won't begin to peak for another week or two.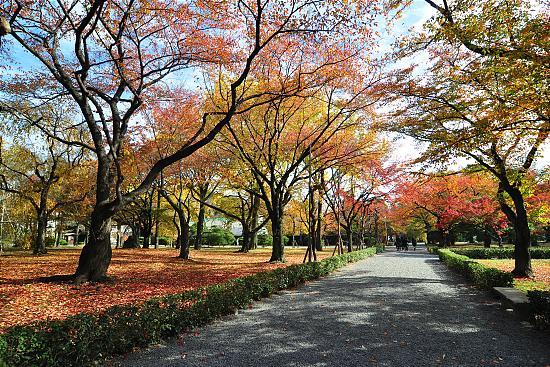 Next I took a combination of trains and bus to Sanzenin Temple in the mountains of Ohara, north of central Kyoto city. The maples around the temple buildings and moss garden are more yellow and orange than last week and appear to be starting to approach their peak, however I think it will still be at least a few more days before they really start to take on the deep red color they reach when at their best.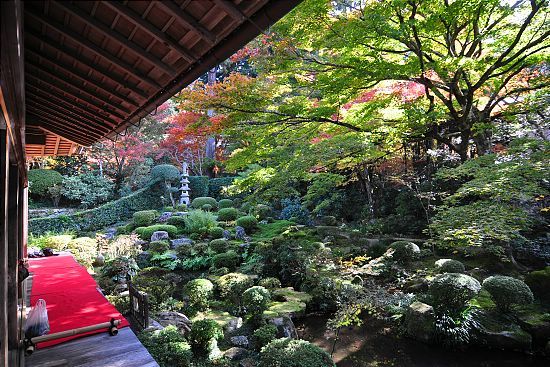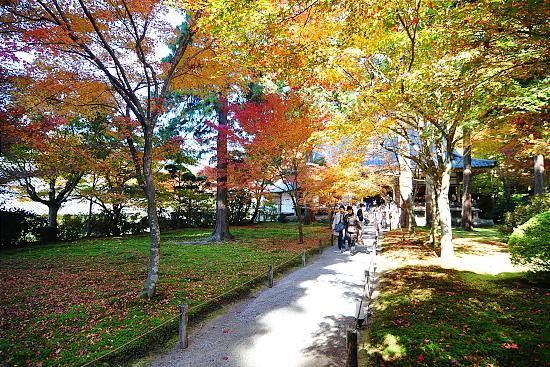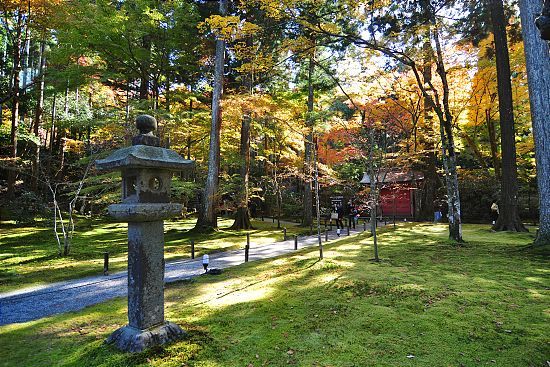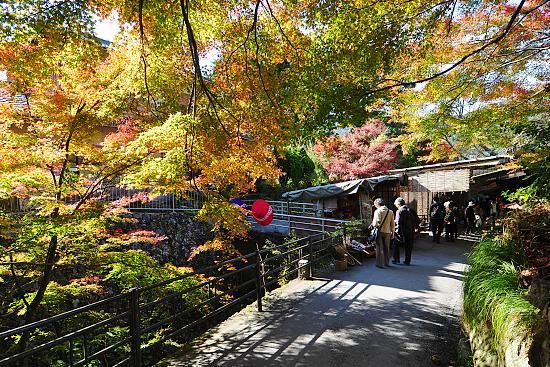 My final stop for the day was Tofukuji Temple, which is probably one of the best koyo spots in Kyoto, and one of my personal favorite koyo spots in Japan. Again the trees have progressed quite a bit since last week and many of the maples in the gorge below Tsutenkyo Bridge are just beginning to reach their peak. Most of the maples are still predominantly green, however, and I think the peak is still at least another few days to a week out. It was one of the most colorful spots so far though, and Tofukuji seemed like the hot koyo spot to visit today as it was a constant stream of people and bus tours arriving at the temple.