Autumn Color Report: Nara
Scott's Japan Travel Journal
by Scott, staff writer of japan-guide.com
This journal is a log of my travels within Japan. Here you'll find my personal opinions on the places I've been and the things I've seen. Also expect to see the occasional review and editorial. Thanks for reading.
2010/11/18 - Autumn Color Report: Nara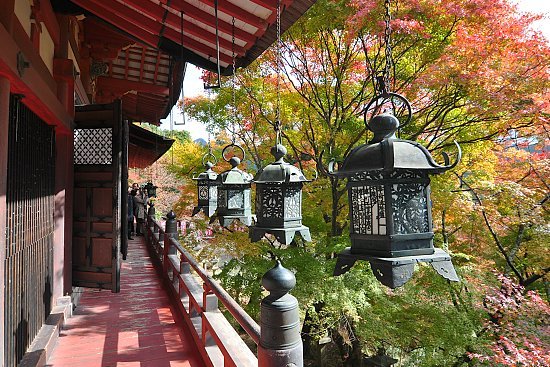 Today I took another side trip from Kyoto and headed down south to check out some of the sights in Nara Prefecture. After arriving at Kintetsu Nara Station, I immediately picked up a rental car and headed out of the city to Hasedera Temple in the mountains east of Asuka.
Hasedera, the head temple of the Bunzan School of Shingon Buddhism, is made up of a few dozen temple buildings situated along the side of a mountain. An attractive covered corridor of over 400 steps leads to the temple's main building which has a large balcony from where you can look out over the maple and cherry trees planted throughout the temple grounds. While lots of red and yellow trees can be viewed from the balcony, overall it looked like most of the trees are still just beginning to color. Most of the trees were still predominantly green when viewed from below suggesting that it will probably be another week or so before Hasedera peaks.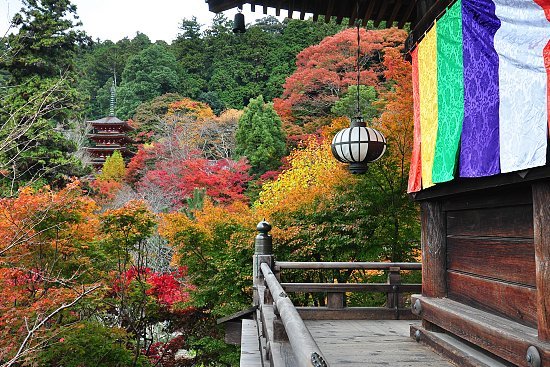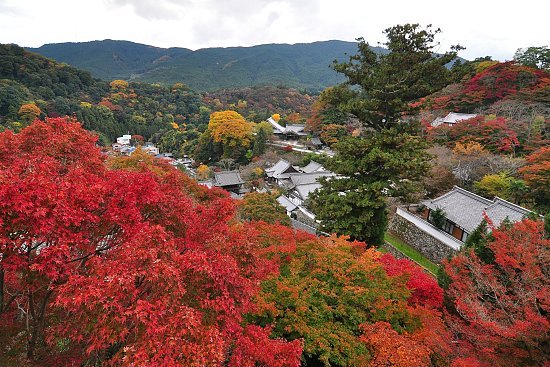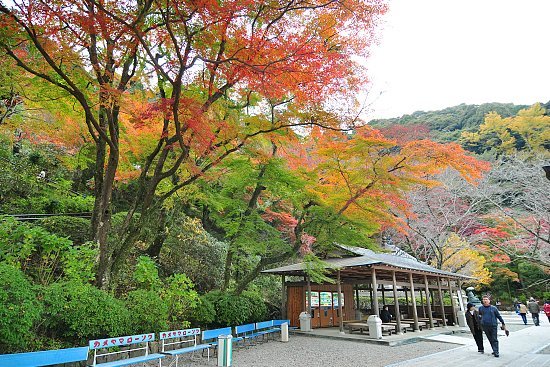 South of Hasedera is Tanzan Shrine, another famous koyo spot in the region. Tanzan Shrine actually has its origins as a temple, and its architecture and pagoda are strong reminders of that time. Plenty of maple trees are planted around the shrine grounds that attract bus loads of leaf viewers. Just like at Hasedera, the trees are beginning to show lots of yellow and red but are still very green. Here too I would expect it to be around a week or so before it peaks.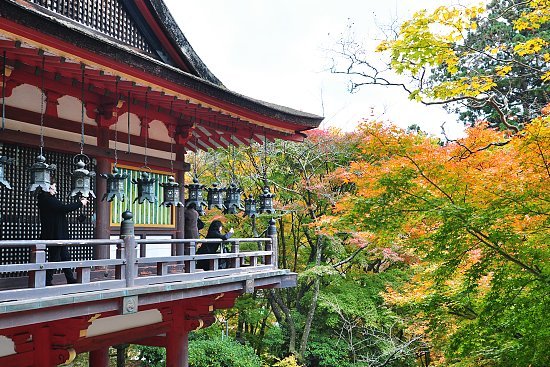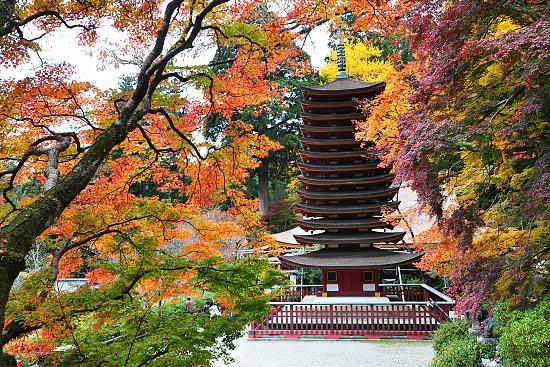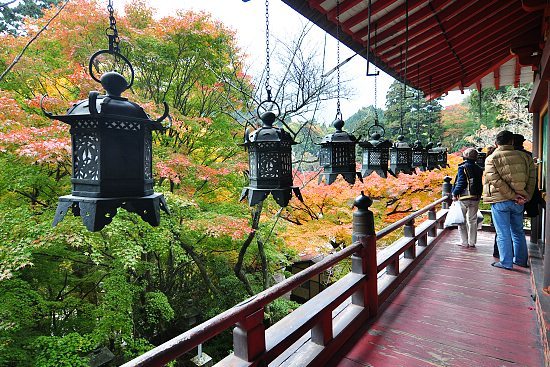 Travelling around this region always seems to take so much time, and after a drive that took way longer than it should have (thanks to a major road with slow trucks and no passing lanes), I arrived back in Nara with far less time than I had planned for. So I quickly ran over to check out Yoshikien and Isuien gardens near Todaiji before I had to catch my train back to Kyoto.
Yoshikien Garden is a Japanese landscape garden built on the former priest's residence of nearby Kofukuji Temple. The maples around the pond near the entrance are bright orange red and appear to be approaching their peak. The trees around the moss garden, however, were only beginning to change color and their peak is probably still at least a week away.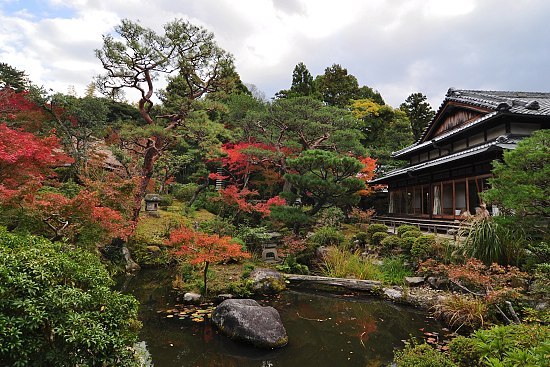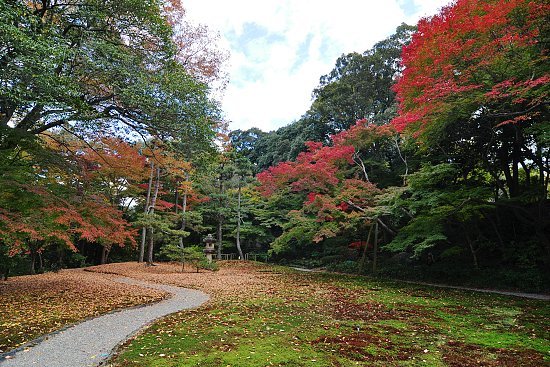 Next I quickly headed over to see the larger Isuien Garden next door. Overall the trees seemed farther along than neighboring Yoshikien Garden, with a larger percentage of the maples and bushes around the grounds already nice bright shades of orange and red. There were still plenty of maple varieties around the garden that are only just starting to color, though, so overall it would seem that the peak is still at least a few days if not a week off in the future.