Autumn Color Report: Norikura
Scott's Japan Travel Journal
by Scott, staff writer of japan-guide.com
This journal is a log of my travels within Japan. Here you'll find my personal opinions on the places I've been and the things I've seen. Also expect to see the occasional review and editorial. Thanks for reading.
2011/09/27 - Autumn Color Report: Norikura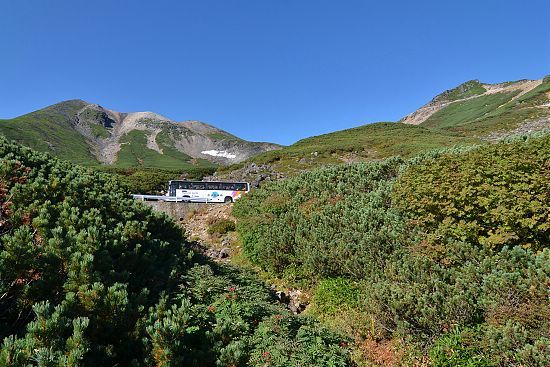 Today we checked out Norikura Dake in the Northern Japan Alps. Norikura Dake is a collection of peaks, the highest of which is over 3000 meters tall, that straddle the border between Nagano and Gifu prefectures. It is accessible by one of the country's highest roads, which leads to a mountain station high up in the range. This station is within a few minutes hike of a number of peaks, and makes Norikura Dake one of the easiest places to get up into the mountains.
The last few dozen kilometers of the alpine road are not open to private cars. Instead, we boarded a bus from Norikura Kogen halfway up the mountain range and got off a few stops before the mountain station. From there we hiked the trails along the slope, stopping at a peak or two along the way to the station.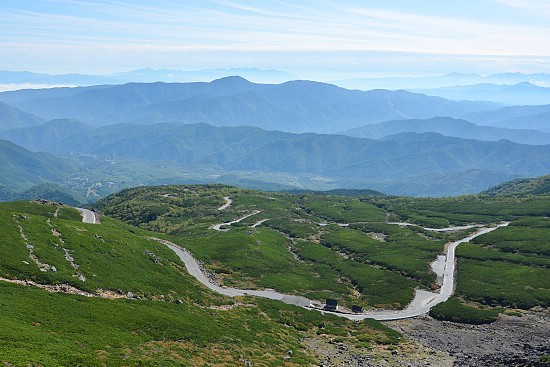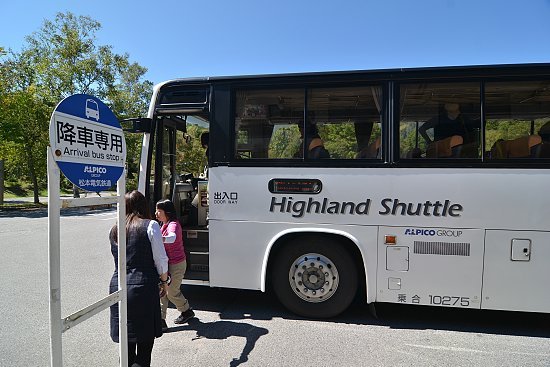 The high mountains around Norikura Dake experience some of the earliest autumn colors (koyo) in Japan behind the season opening spots in Hokkaido. The alpine plants at the highest elevations around the mountain station typically begin to change colors around mid September, and peak on average around late September.
However, koyo is rather late this year, and only a few individual plants were beginning to change colors. We also observed a lot of shriveled and dried up leaves, apparently burnt from the hot summer, which is bad news for the koyo outlook. We think that it will probably be another 1-2 weeks before the plants that survived the heat will peak in color, but we don't have high expectations that it will be a great year.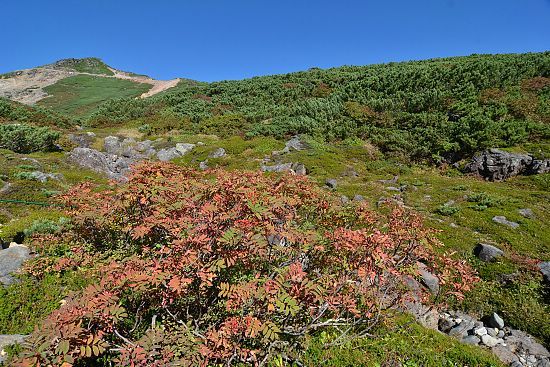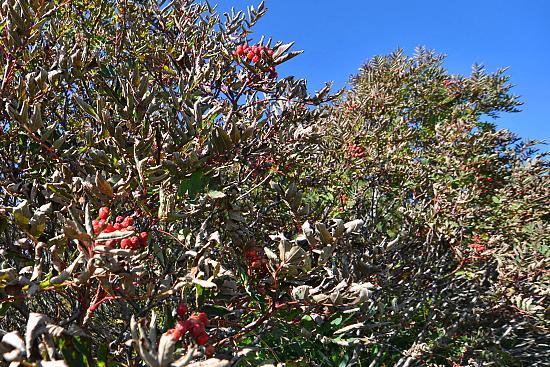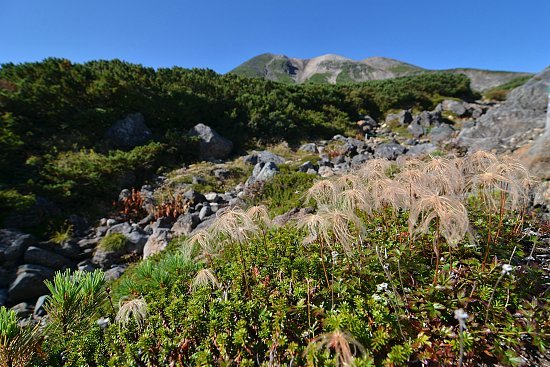 Descending from the peak, we took a bus back down to the parking area at Norikura Kogen, a highland at the base of Norikura Dake. The area has a variety of hiking trails, waterfalls, and a few small ski resorts during the winter. There wasn't much for autumn colors today, but as the season progresses the koyo will make it's way down into the Kogen, which normally sees its koyo peak around late October.
We spent the rest of the day checking out the trails around Norikura Kogen. The area is a nice place to hike around, and many of the trails lead to ponds and waterfalls along the way. The best of which, called Sanbondaki, is a superb collection of three waterfalls that flow side by side into one stream. Each is a different style of waterfalls than the others, and while each is beautiful in its own right, the combination of the three is a sight that shouldn't be missed.