Autumn Color Report: Nasu
Scott's Japan Travel Journal
by Scott, staff writer of japan-guide.com
This journal is a log of my travels within Japan. Here you'll find my personal opinions on the places I've been and the things I've seen. Also expect to see the occasional review and editorial. Thanks for reading.
2011/10/07 - Autumn Color Report: Nasu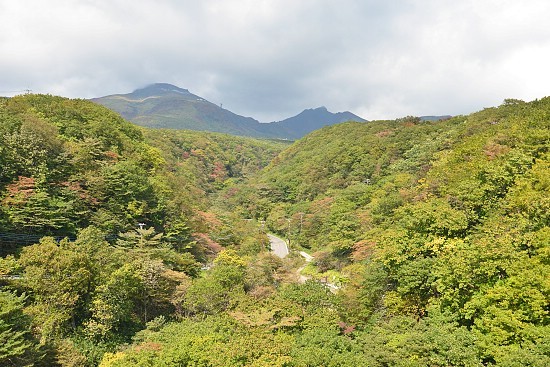 Today we headed out to Nasudake, a dormant volcano in Tochigi Prefecture, at the northernmost end of Nikko National Park. The autumn colors (koyo) typically appear in the higher elevations of Nasudake around late September and slowly descend to the Nasu Kogen highland over the course of a month. However, this year the koyo is rather late and the area was pretty green until only a few days ago when a recent cold snap began to accelerate the colors.
Nasudake is easily accessible by shinkansen and bus from Tokyo which travel to the Nasu Ropeway station about halfway up the mountain. From there the ropeway leads nearly to the top of Chausudake, the highest peak in Nasudake. A further 45 minute hike should get you to the top.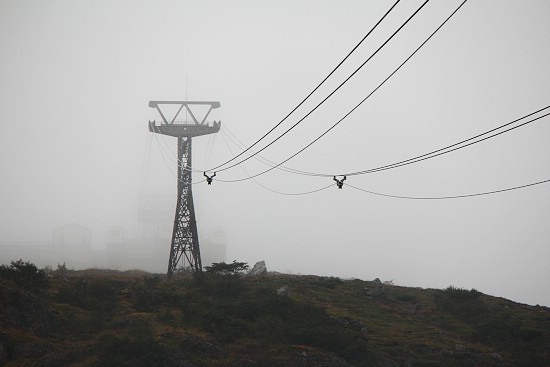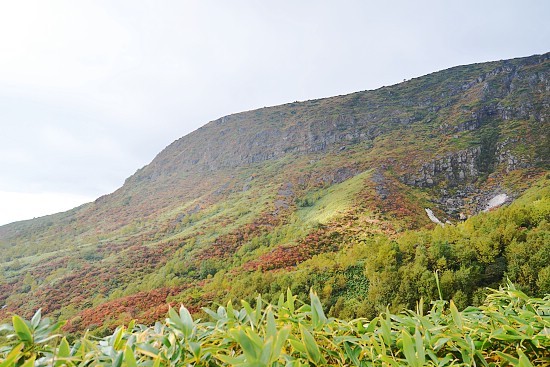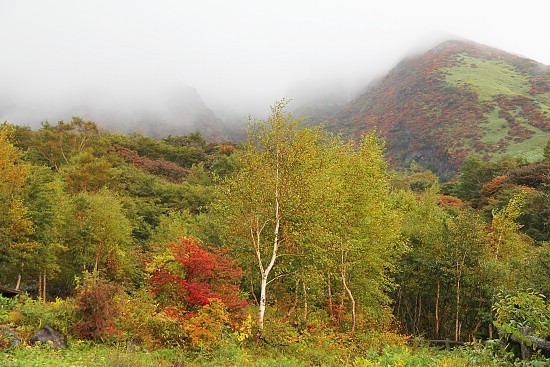 But after making a predawn start this morning to try and catch one of the first ropeway departures, we arrived to find that the ropeway service was suspended due to strong winds. Since it was lightly raining and we were pressed for time, we decided to forgo the climb the peak and just check out the colors the best we could from around the lower station. Despite the dreary weather, we could see that the koyo around the top of Nasudake is nearing the peak of the season. Expect the colors to remain good through the following week.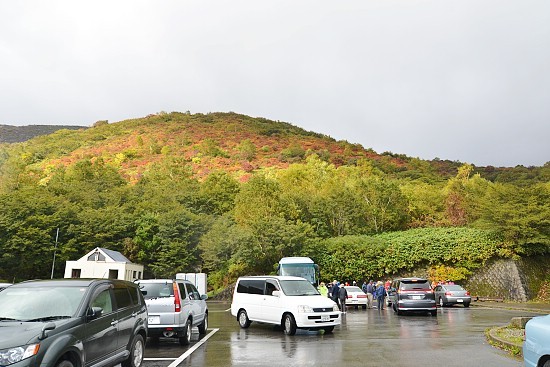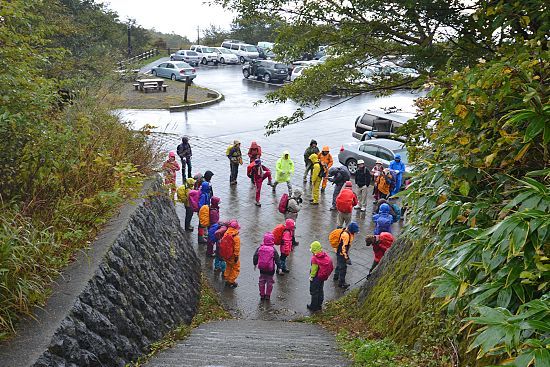 After checking out the top, we headed a little further down the mountain to stop by the azalea (tsutsuji) fields near Yahata Onsen. Boardwalk trails lead through the bushes, whose small leaves were just beginning to turn bright red. It will probably be another few days before this area reaches its peak.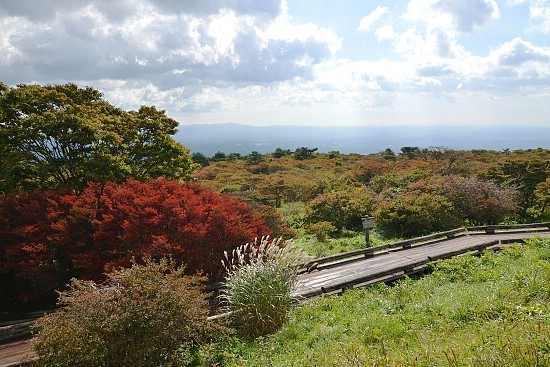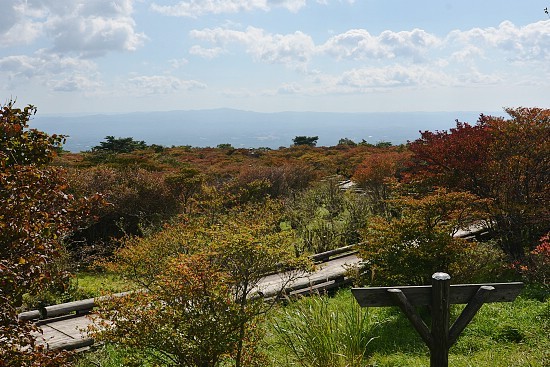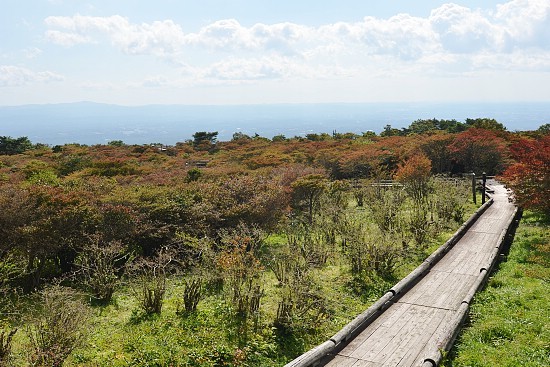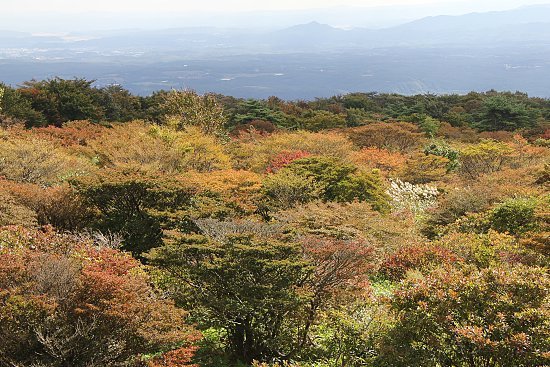 If you make a trip to Nasudake, be sure to stop by Shikanoyu Onsen, which we were happy to get acquainted with this morning in the cold morning drizzle. The building's exterior may be a little non-descript, however inside the onsen has a variety of small traditional wooden baths in a beautiful indoor atmosphere.