Autumn Color Report: Kurobe Gorge
Scott's Japan Travel Journal
by Scott, staff writer of japan-guide.com
This journal is a log of my travels within Japan. Here you'll find my personal opinions on the places I've been and the things I've seen. Also expect to see the occasional review and editorial. Thanks for reading.
2011/11/04 - Autumn Color Report: Kurobe Gorge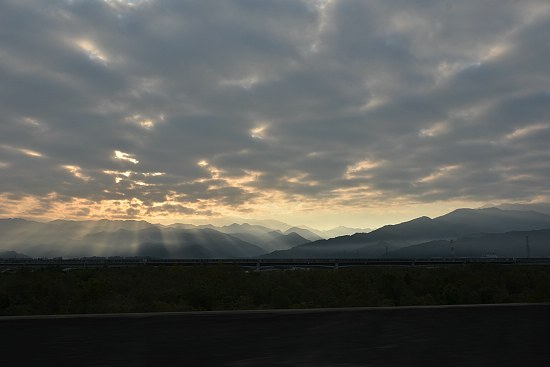 Today we traveled out to Toyama Prefecture to check on the Kurobe Gorge, a steep, mountainous ravine that is a famous spot for its autumn colors (koyo). The main attraction of the gorge is the Kurobe Gorge Railroad, a seasonally operating, narrow gauge railway line which was originally built for the construction of Kurobe Dam.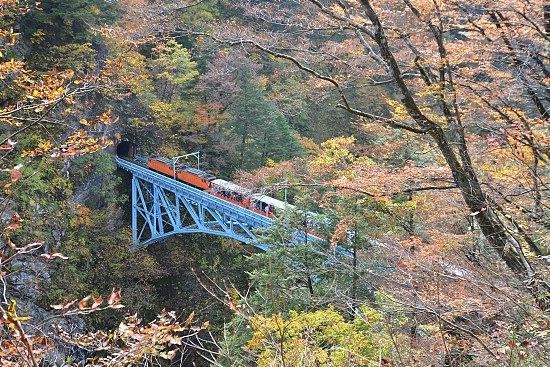 These days the railroad operates sightseeing trains from Unazuki Onsen near the Sea of Japan about 20 kilometers up river. Note, however, that it does not connect to the Tateyama Kurobe Alpine Route further up the gorge. For the best views of the gorge, try to sit on the right side of the train when ascending or the left side when descending.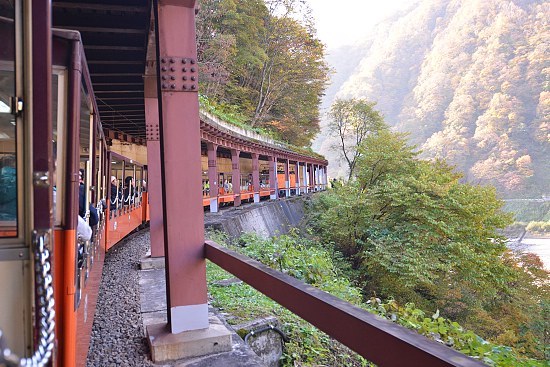 The railroad gains about 400 meters in elevation between Unazuki Station at the bottom and Keyakidaira Station at the top. This range translates into a long koyo season along the railway tracks. The colors around the top usually start to change around mid October and peak around late October, while the colors around the bottom are a week or two later and typically peak around mid November.
This year, the colors seem to be about one week behind their average schedule. Today, they were at their peak along the upper two thirds of the railway tracks and approaching their peak around Unazuki Onsen at the bottom. A journey along the Kurobe Gorge Railroad should remain worth a fall color visit for another one to two weeks to come.