Autumn Color Report: Tokyo
Scott's Japan Travel Journal
by Scott, staff writer of japan-guide.com
This journal is a log of my travels within Japan. Here you'll find my personal opinions on the places I've been and the things I've seen. Also expect to see the occasional review and editorial. Thanks for reading.
2011/11/27 - Autumn Color Report: Tokyo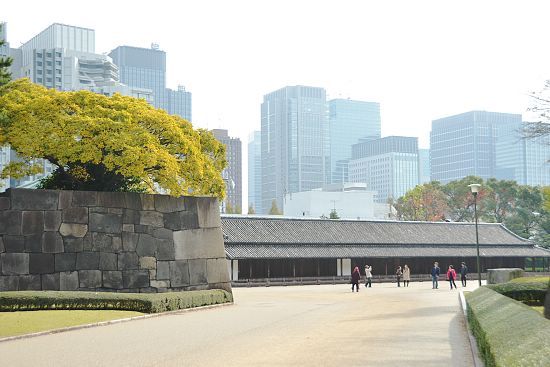 Today I headed back down to Tokyo to check on the progress of the autumn colors (koyo). The first stop of the day was Icho Namiki (Ginkgo Street) near the National Stadium in Aoyama. The area is looking much better since my last visit five days ago, and more and more trees are turning yellow along the street. It seems that the koyo around Tokyo is about a week or two late compared to previous years, and hopefully some of my doubts about this year's ginkgoes will be overcome as the season progresses.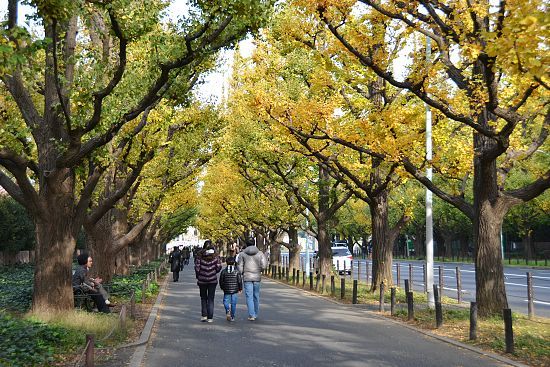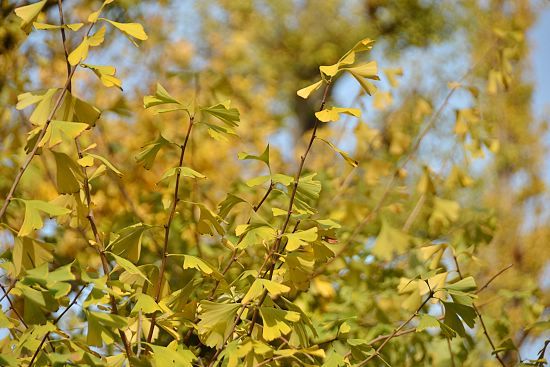 After checking out the ginkgoes I walked over to Shinjuku Gyoen and arrived just after they opened up the gates. The last time I was here was two weeks ago and the autumn foliage has made a lot of progress since then. Though not quite at the peak, most of the maple trees around the Japanese garden are quickly turning red and, considering the late season, may not peak for another week or so.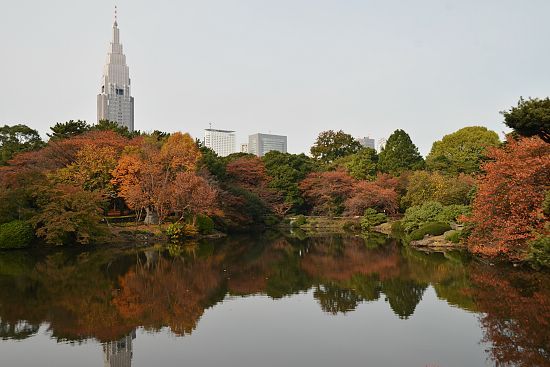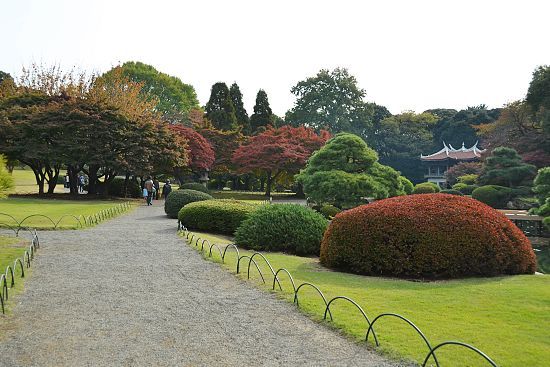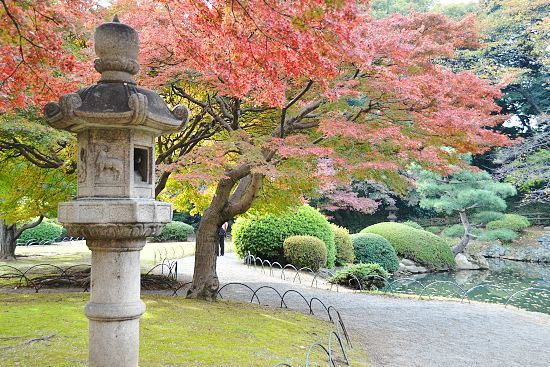 The exposed trees around the ponds are also quickly turning red; however, the sheltered maple trees around the Momijiyama area are still very much green. The cherry trees, on the other hand, have lost most of their leaves and will soon be bare.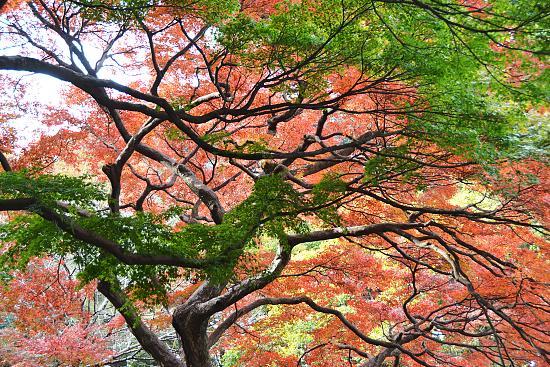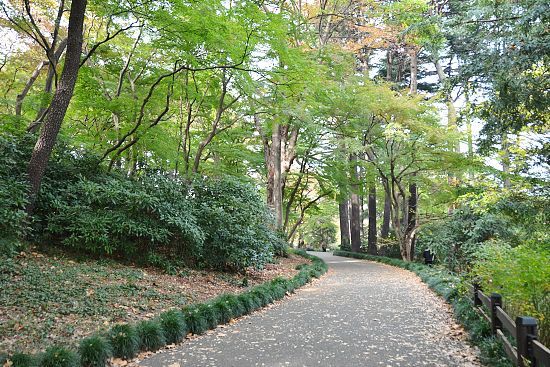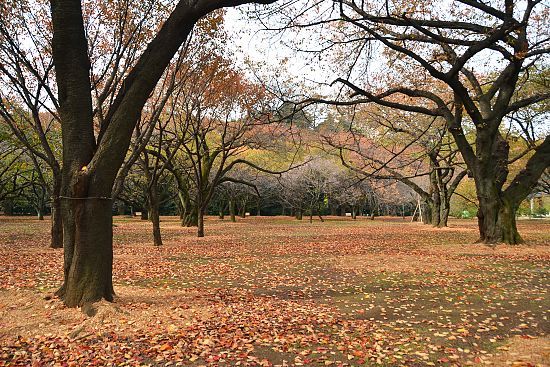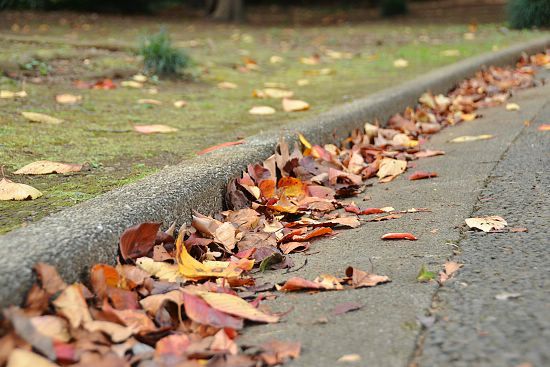 My final stop today was to the Tokyo Imperial Palace's East Gardens to check out the Ninomaru Garden, a Japanese style garden built in the former castle's secondary circle of defense. The trees around the garden looked great, and there were lots of red and yellow leaves to be seen. Like the other places I visited today, the Ninomaru Garden did not look quite at the peak yet, but it was probably the furthest along of the three.