Autumn Color Report: Kyoto
Scott's Japan Travel Journal
by Scott, staff writer of japan-guide.com
This journal is a log of my travels within Japan. Here you'll find my personal opinions on the places I've been and the things I've seen. Also expect to see the occasional review and editorial. Thanks for reading.
2011/11/29 - Autumn Color Report: Kyoto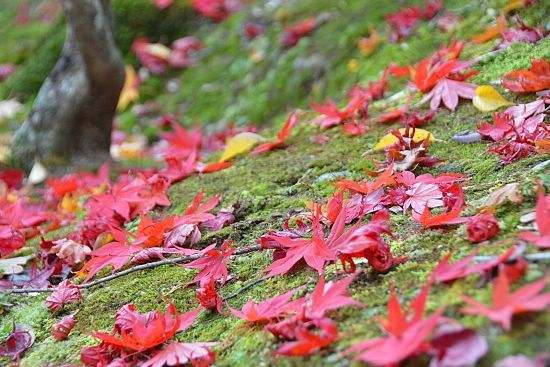 Today I headed over to Arashiyama on the outskirts of northwestern Kyoto to follow up on our autumn colors (koyo) reporting. It's been exactly a week since our last visit to Arashiyama and since then the koyo colors have reached their peak over the entire area.
The first thing I checked out this morning was the Sagano Romantic Train, a train for tourists that travels alongside the Hozu River between Arashiyama and nearby Kameoka City. While not necessarily a koyo spot, hundreds of maple trees have been planted along the entire length of the tracks and provided nice autumn foliage to enhance the "romance" of the nostalgic train. Most of the maple trees were right around their peak; however, the surrounding mountains didn't have much natural koyo along their slopes.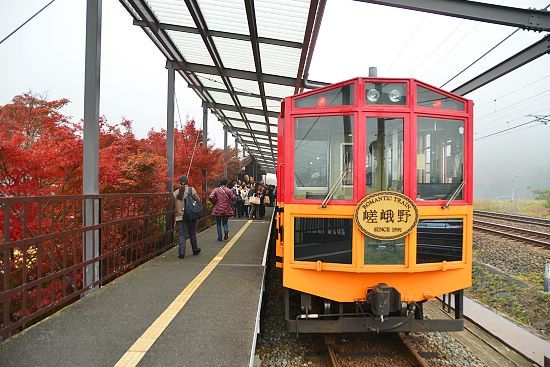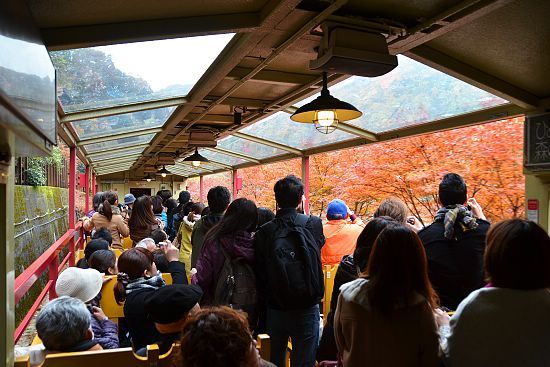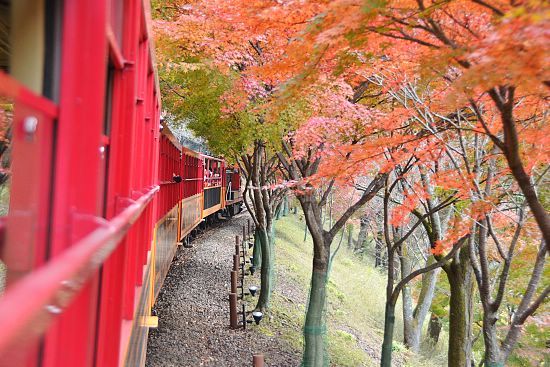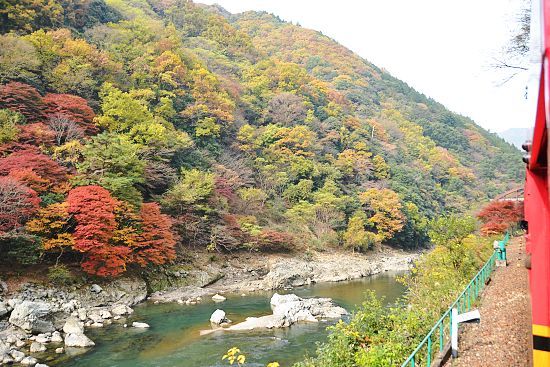 After returning to Arashiyama, I rented a bicycle and headed over to the Togetsukyo Bridge near the center of town. The koyo on the surrounding mountains was right at the peak and provided a nice backdrop to the bridge.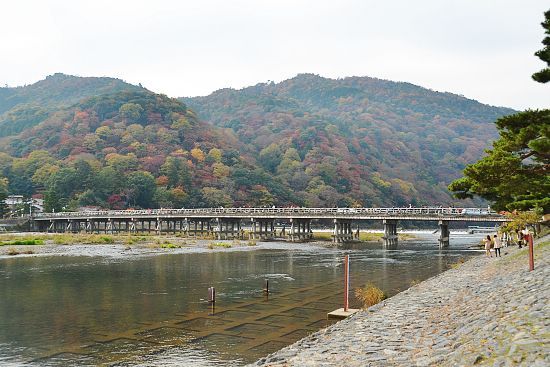 Nearby the bridge is Tenryuji Temple, which is one of the koyo highlights of Arashiyama. Schauwecker visited the temple last week and saw the trees around the pond at their peak. Today it seemed that the foliage looked just as brilliant as in the pictures from last week. The maples in the surrounding gardens were also at peak today, and provided some nice tunnels of autumn colors to walk through.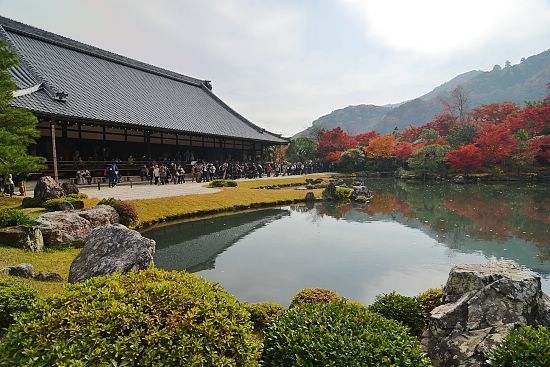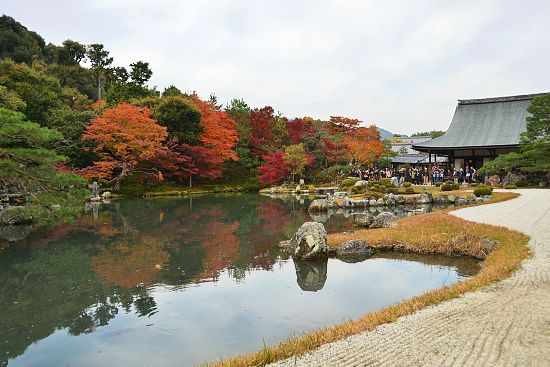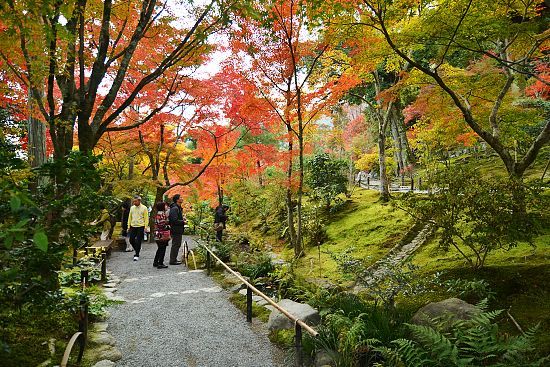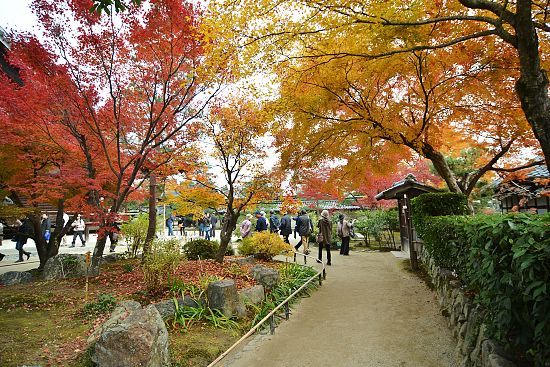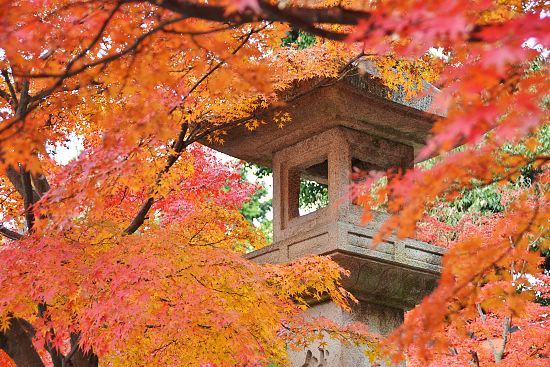 After finishing up at Tenryuji I biked over to Jojakkoji in the northwest part of Arashiyama. Jojakkoji is surrounded by hundreds of maples planted along the moss covered hill that the temple is built on. The trees were especially brilliant today and the contrast between the orange leaves and the green moss was absolutely beautiful.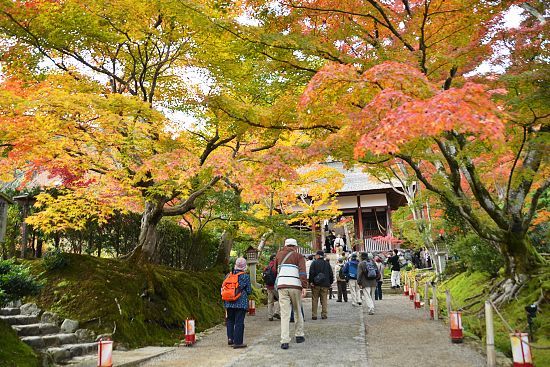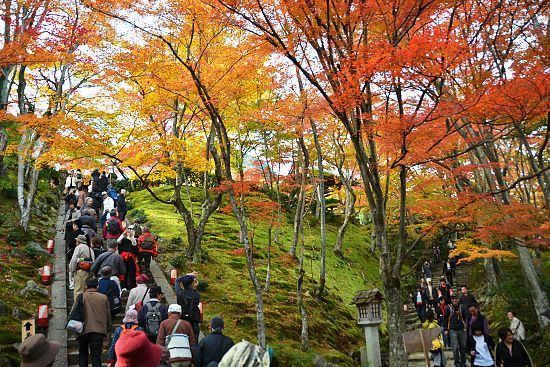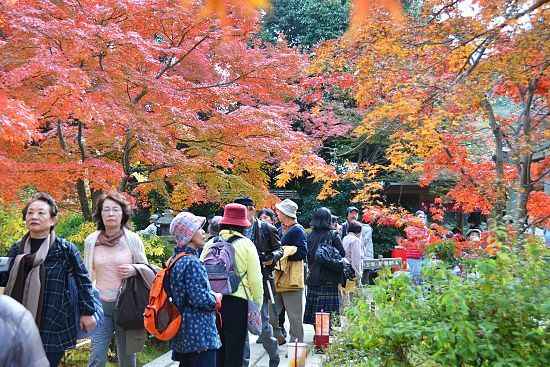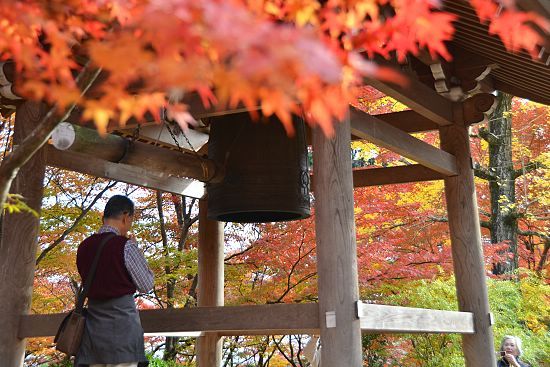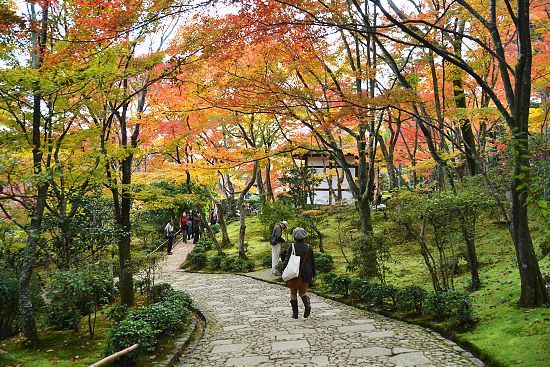 Nearby Jojakkoji is Nisonin temple, another small hillside temple with lots of maple trees planted around the grounds. The maples at Nisonin are concentrated around the temple approach and were at the peak today.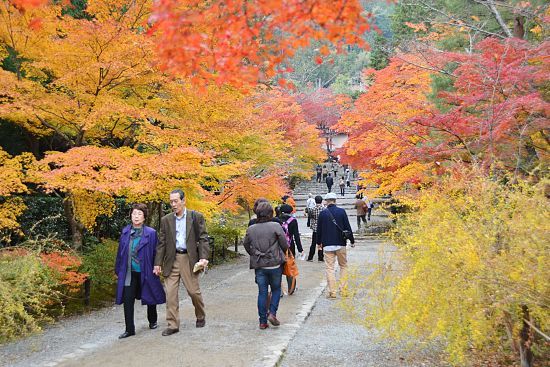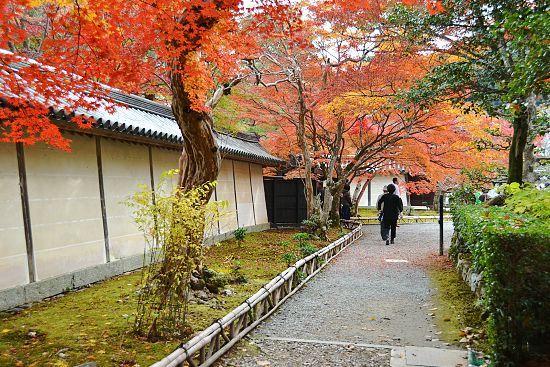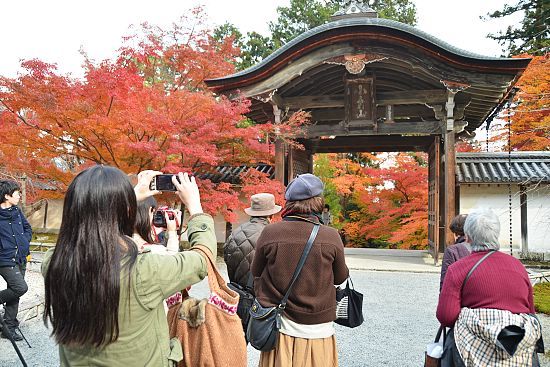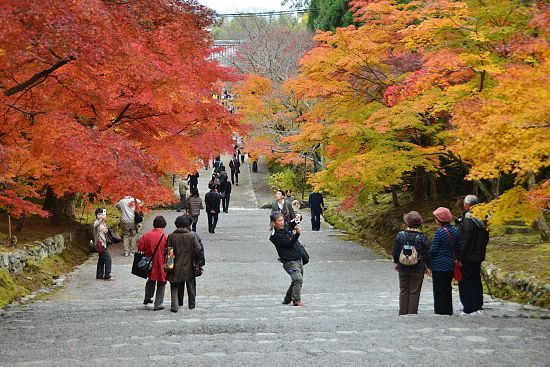 My final stop of the day was to Daikakuji, an important Shingon Temple and former detached imperial palace. Daikakuji is not really known as a koyo spot, but there were some nice colors around the temple buildings and the Osawa Pond next door. The temple will be illuminated evenings until December 4th (17:30 to 20:30, entry until 20:00, 500 yen).