Autumn Color Report: Tokyo
Scott's Japan Travel Journal
by Scott, staff writer of japan-guide.com
This journal is a log of my travels within Japan. Here you'll find my personal opinions on the places I've been and the things I've seen. Also expect to see the occasional review and editorial. Thanks for reading.
2011/12/05 - Autumn Color Report: Tokyo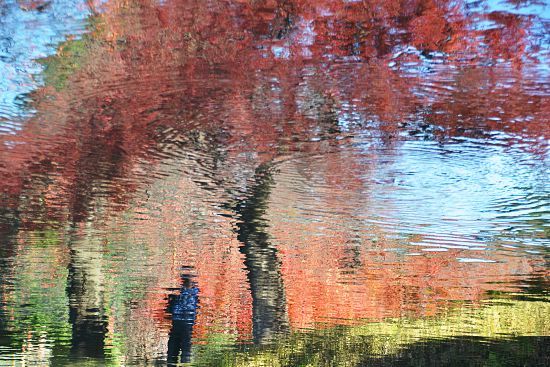 Today I returned to Tokyo to check out the autumn colors (koyo) at Rikugien, Koishikawa Korakuen, Hama Rikyu, and the Icho Namiki in Aoyama. Although most areas were still pretty colorful, it looks like it is now approaching the tail end of the koyo season around Tokyo.
My first stop today was to Rikugien in northern Tokyo. Many of the colorful, early changing trees that I saw in my last visit have already dropped most of their leaves; however pockets of maple trees that are still around the peak can be found around the gardens and should remain nice for a little while longer. Rikugien's special autumn exhibits and light up have ended for the season.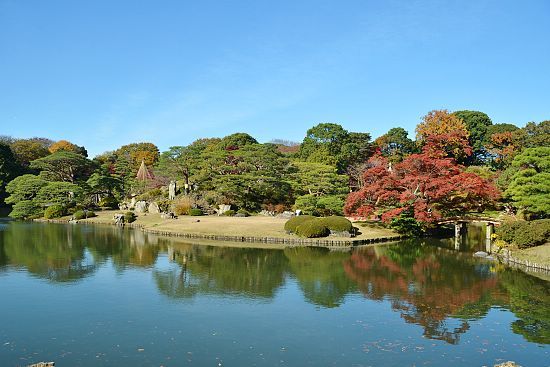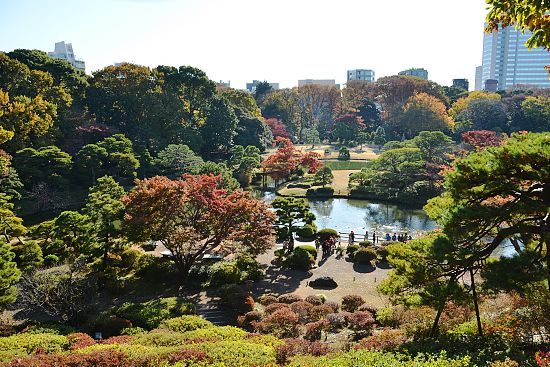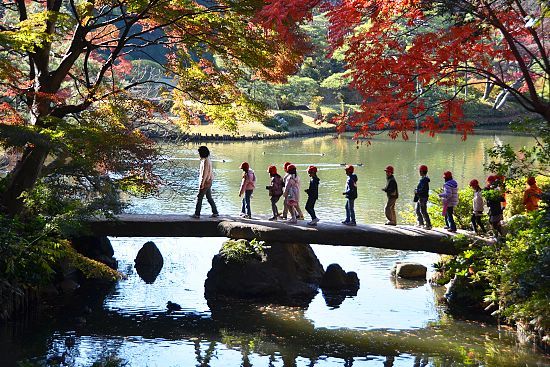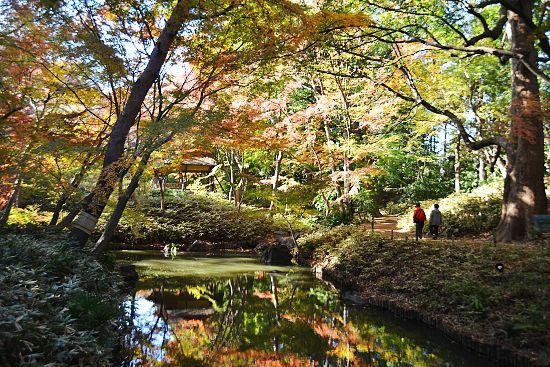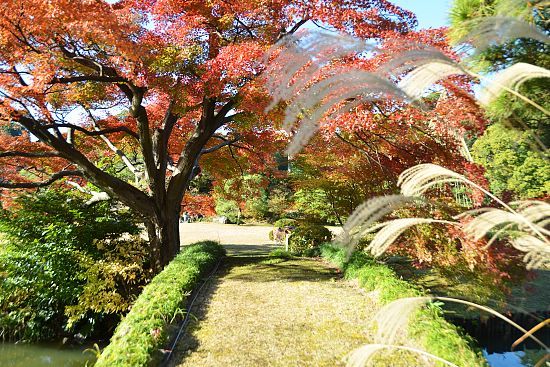 A short subway ride and took me to Koishikawa Korakuen which has really improved since my last visit when the maples were mostly green and the cherry trees were the ones providing most of the autumn color. In the meantime the maple trees have really hit their peak all around the park.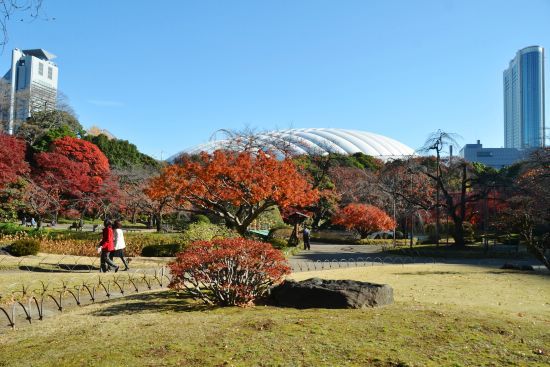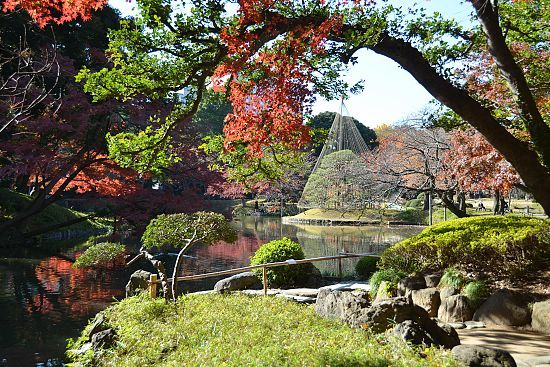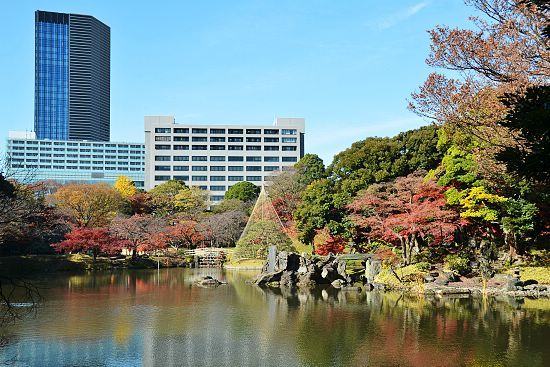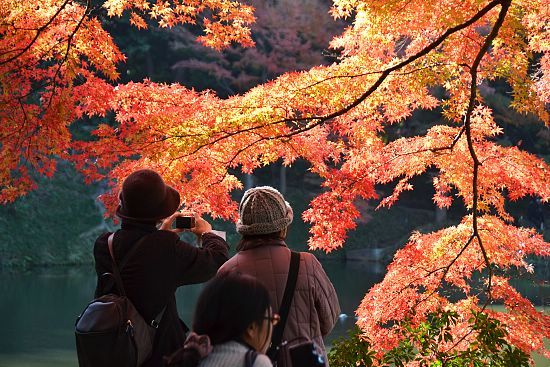 After Koishikawa Korakuen I headed over to southeastern Tokyo to visit Hama Rikyu, a huge garden that was originally built during the Edo Period as an entertainment venue for the Tokugawa Shogunate. The garden's large saltwater pond is surrounded by miniature forests and beautiful cultivated lawns. However, it is not a very spectacular koyo spot with only a handful of maple trees planted sparingly around the grounds. Other species such as cherry (which have dropped most of their leaves already), zelkovia (keyaki), and a few ginkgo (icho) contributed to the autumn colors around the garden.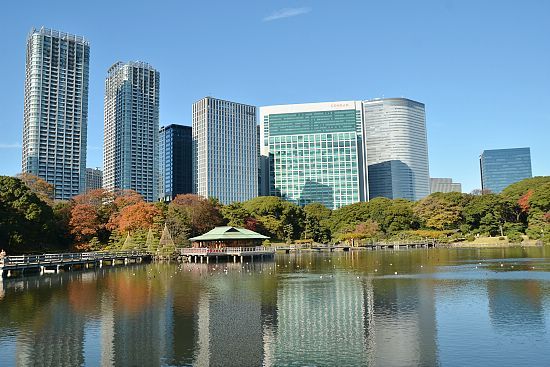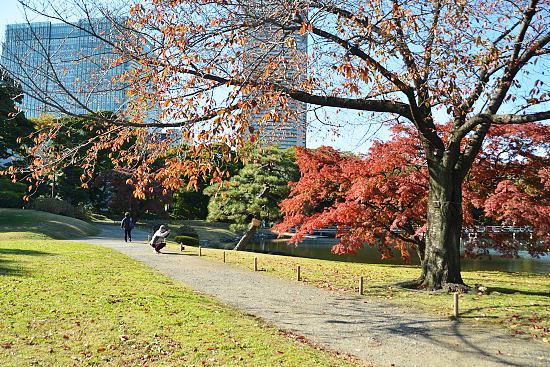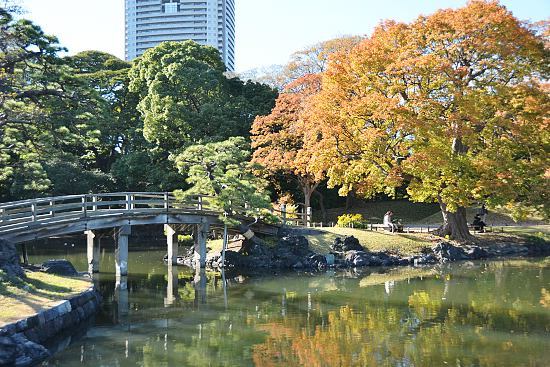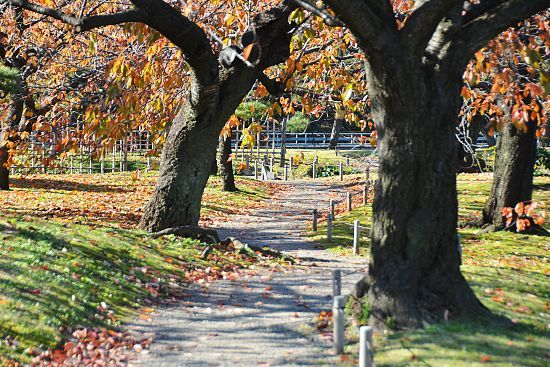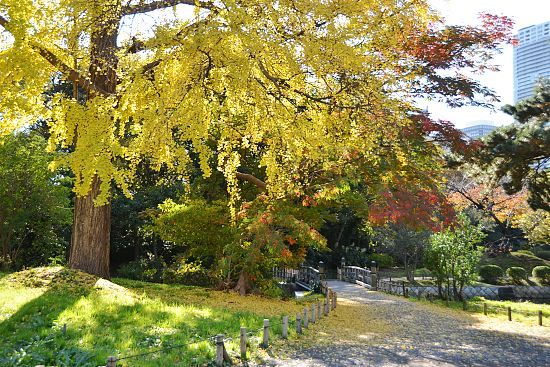 Finally, I made a quick stop at the Icho Namiki (Ginkgo Street) in Aoyama which was in the funny situation where half of the trees were still turning yellow, while the other half are dropping their leaves. It was still pleasant to walk through the tunnels of yellow leaves, but the view down the center of the street never really made it to the peak levels of past years.