Otaru Snow Light Path Festival
Scott's Japan Travel Journal
by Scott, staff writer of japan-guide.com
This journal is a log of my travels within Japan. Here you'll find my personal opinions on the places I've been and the things I've seen. Also expect to see the occasional review and editorial. Thanks for reading.
2012/02/05 - Otaru Snow Light Path Festival
by scott
The Yuki Akari no Michi Festival (Snow Light Path Festival) is another of Hokkaido's popular winter festivals. It is held in Otaru, a canal lined port town about a 30-45 minute train ride from Sapporo. The festival roughly coincides with the Sapporo Snow Festival.
This year's festival runs from February 3-12 and consists of hundreds of lanterns placed in the snow along the Otaru Canal (called the Unga Kaijo area) and a half kilometer stretch of an old railway that used to run through the city (the Temiyasen Kaijo area). The lanterns are lit in the evenings from 17:00 to 21:00.
The Unga Kaijo area along the canal was packed with visitors. Floating lanterns were placed in the canal while illuminated displays lined the path along the water.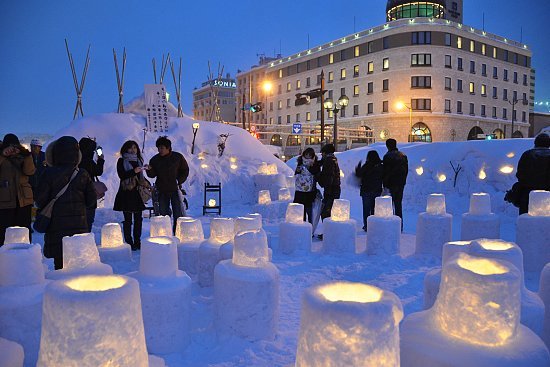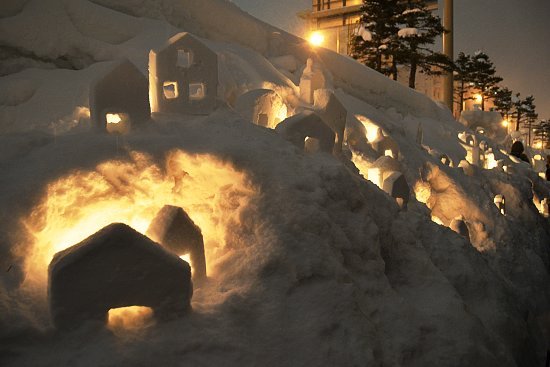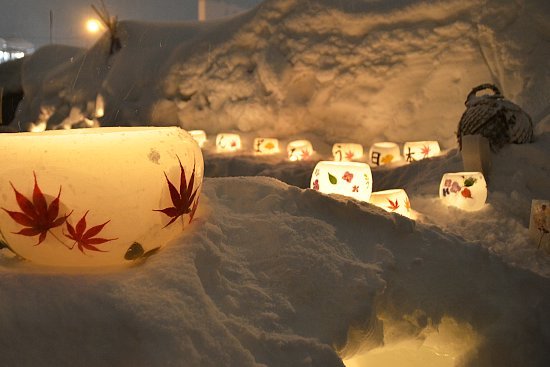 The Temiyasen Kaijo area was also crowded, but a little more pleasant than the canal as the surrounding buildings helped to shelter the festival area from the winter wind and chill. The snow covered paths were illuminated by hundreds of lanterns set in the snow. Despite the crowds, the narrow paths felt surprisingly intimate and made me sometimes forget that we were in the middle of a city.