Scott's Japan Travel Journal
by Scott, staff writer of japan-guide.com
This journal is a log of my travels within Japan. Here you'll find my personal opinions on the places I've been and the things I've seen. Also expect to see the occasional review and editorial. Thanks for reading.
2012/02/06 - Sapporo Snow Festival
by scott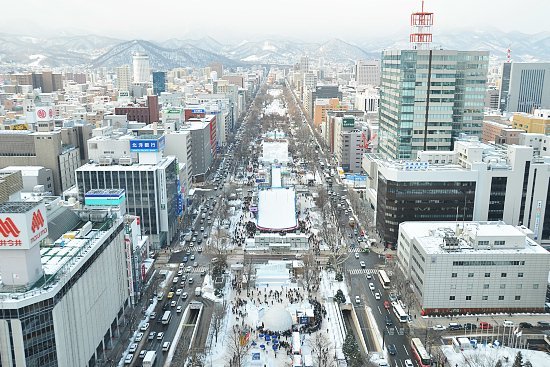 Today was the opening day of the 63rd annual Sapporo Snow Festival (Sapporo Yuki Matsuri). This year's festival will run through Sunday, February 12th.
As we mentioned on our earlier preliminary report, construction on the large sculptures in Odori Park finished up a few days ago, and they are officially open to visitors from today. Each large sculpture incorporates a stage where a series of events will be held throughout the festival.
One of the most impressive of this year's large sculptures is titled Snow Aquarium - Treasures of the Sea, and includes a variety of larger than life sea animals rendered in amazing detail. It was built by the Japan Ground Self Defense Forces and sponsored by Sapporo TV and the Yomiuri Shimbun in cooperation with Otaru Aquarium and Churaumi Aquarium.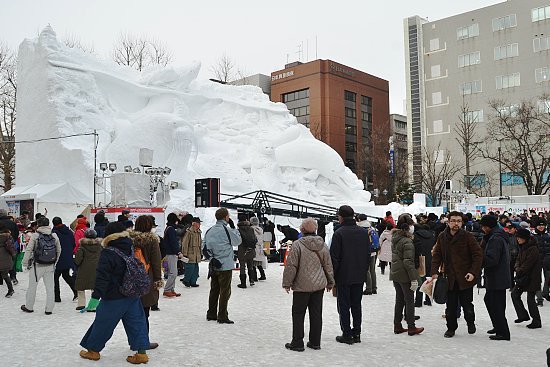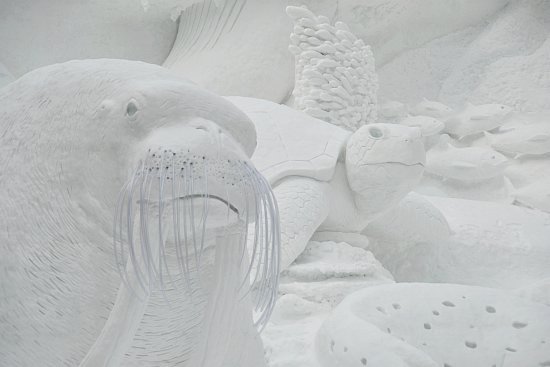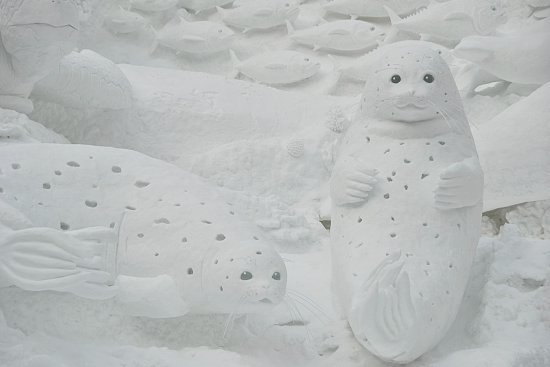 A Disney themed sculpture featured a huge Mickey Mouse. It was built to commemorate the 10th anniversary of Tokyo DisneySea.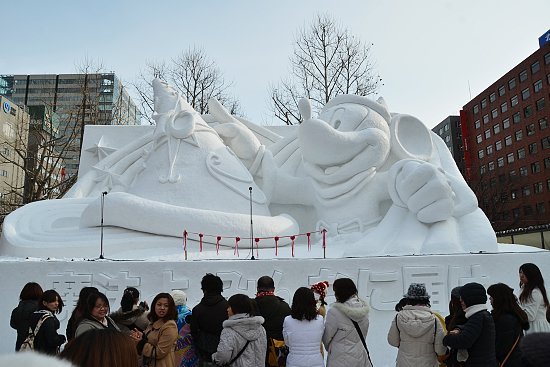 Some of the sculptures at the festival are intended to strengthen cultural ties with other countries. One of this year's honorees is the Taiwan National Palace Museum, which was built out of blocks of ice by the Japan Ice Sculptors Association. A collection from the (real) museum will likely go on exhibition in Japan in the near future.
There is also a model of the Taj Mahal built to commemerate 60 years of diplomatic relations between the two countries. The sides of the snow sculpture exhibit some incredibly fine detail.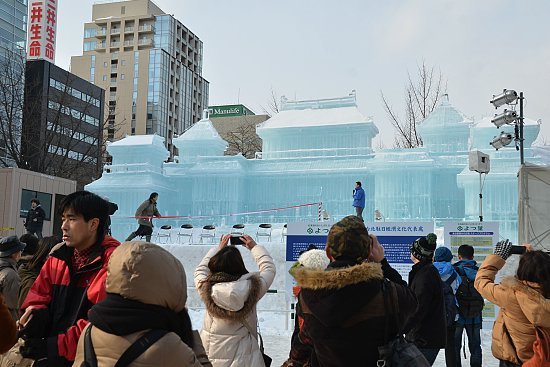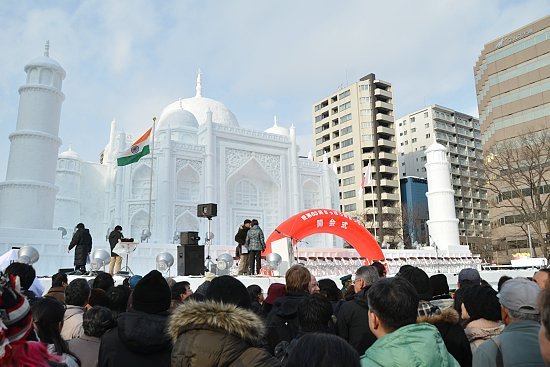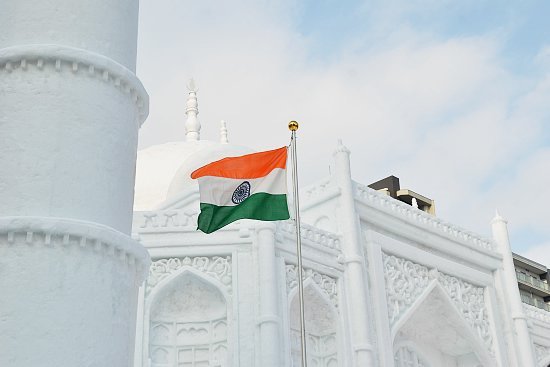 A 1/4 scale model of Tsurugajo Castle in Aizu is this year's choice to represent Japanese architecture. The castle stands in Fukushima Prefecture, although it is located far inland. Luckily it wasn't seriously damaged by the earthquake.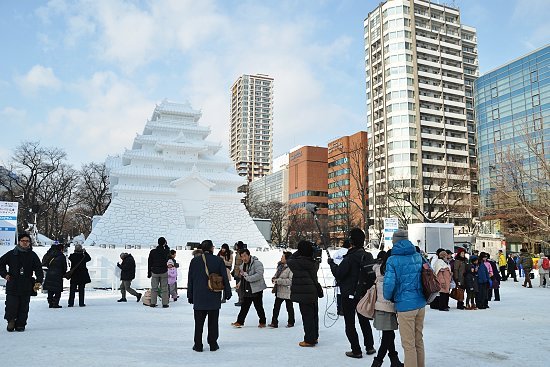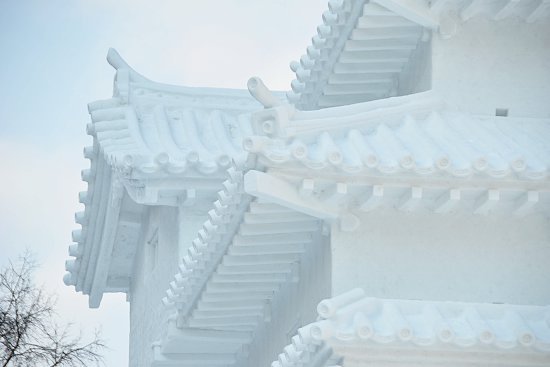 At the far end of Odori Park is a stage with several large statues of characters from the manga series One Piece. One Piece follows the adventures of a ragtag band of enchanted pirates and is a longtime favorite series in Japan.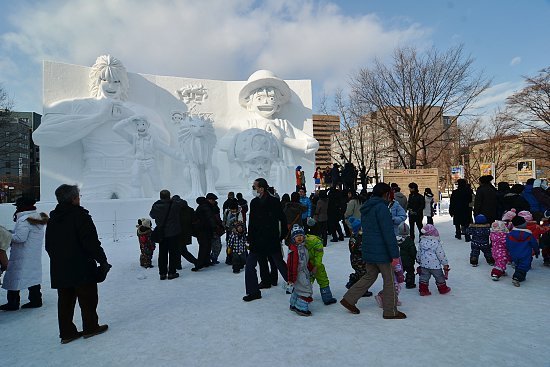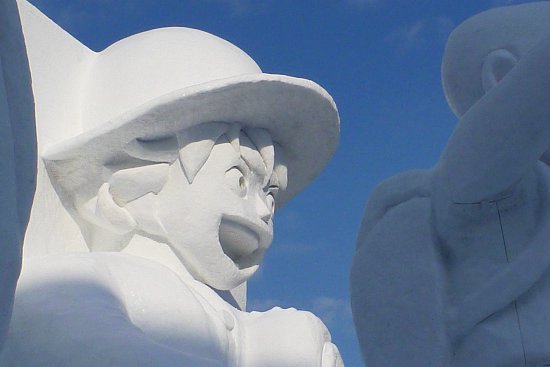 The community sculptures that we saw being made last Friday have been finished. Many were snow versions of popular cartoon characters. Also, the international competition is well underway with teams from Hawaii, New Zealand, Singapore, and Sweden, among others, competing to make the best snow sculpture.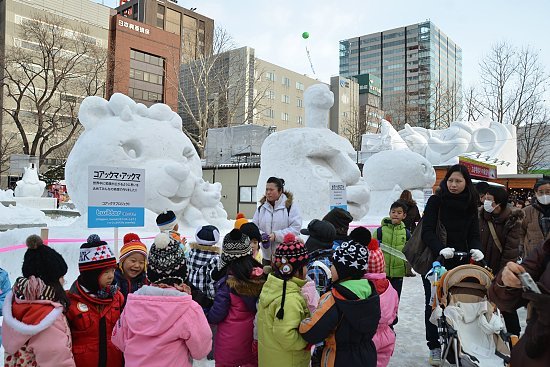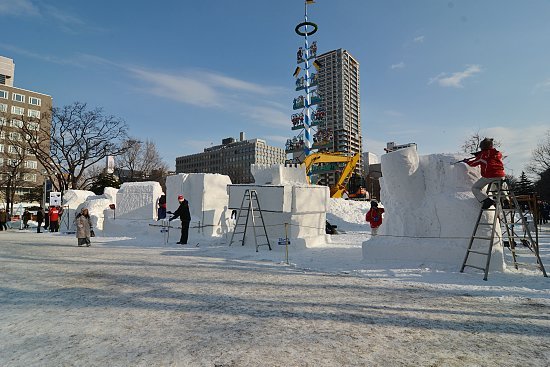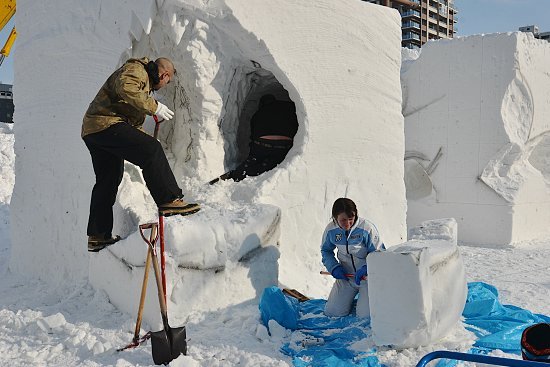 There are a variety of other attractions around Odori Park including an ice skating rink at the base of Sapporo Tower, ice slides for kids, and dozens of food stands serving lots of different Hokkaido specialties and international foods.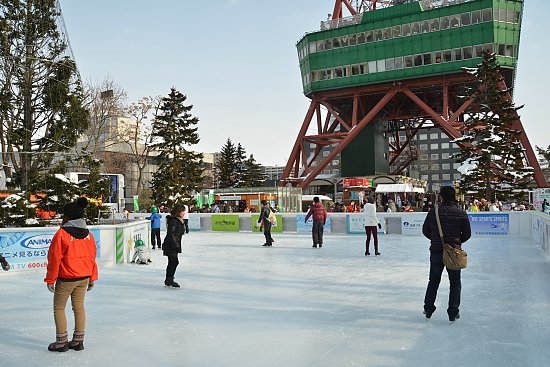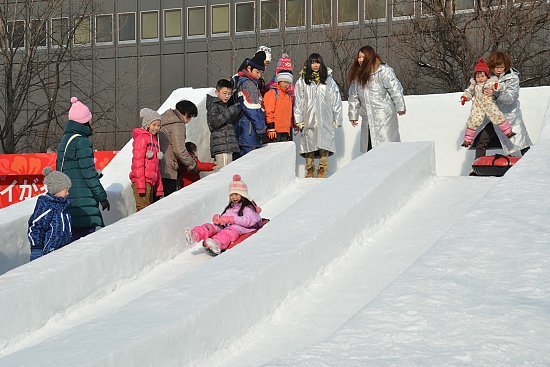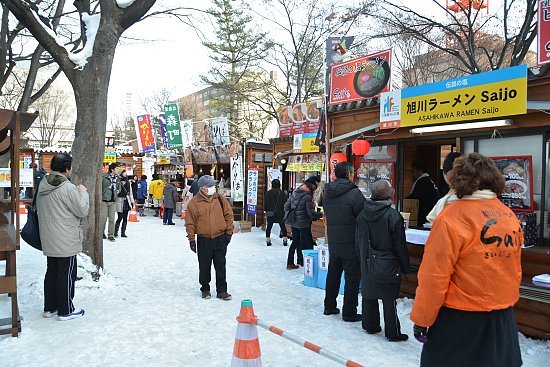 The Snow Festival has a third area, called the Tsu Dome Site, which is further out from the city center. It takes about 30 minutes to get there by subway and bus. The site has a bunch of snow activities that are aimed at families with small children. The attractions include snow tubing, ice slides, sled slides, snow raft rides, and bamboo skiing. Kids can also play some traditional games, or build snowmen. Inside the large auditorium is a stage where shows and performances are held and a few dozen food stands, mostly featuring Hokkaido's famous miso ramen.