Cherry Blossom Report: Tokyo
Scott's Japan Travel Journal
by Scott, staff writer of japan-guide.com
This journal is a log of my travels within Japan. Here you'll find my personal opinions on the places I've been and the things I've seen. Also expect to see the occasional review and editorial. Thanks for reading.
2012/04/09 - Cherry Blossom Report: Tokyo
by scott
Today I made a follow up trip down to Tokyo to check out the cherry blossoms at Shinjuku Gyoen, Koishikawa Korakuen, Chidorigafuchi, and Ueno Park. Both the weather and cherry trees were beautiful today, and pretty much all of Tokyo has reached full bloom.
Shinjuku Gyoen
April 9, 2012 - full bloom
Shinjuku Gyoen was absolutely beautiful today and virtually all of the somei yoshino cherry trees around the park were at full bloom. I would expect them to remain at their best for another few days.
On the other hand, most of the early blooming cherry trees are starting to lose their petals. They will still look nice for a little longer, but they may not survive the rains that are forecasted for later in the week.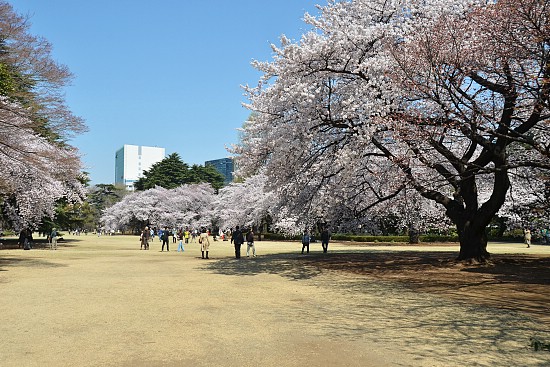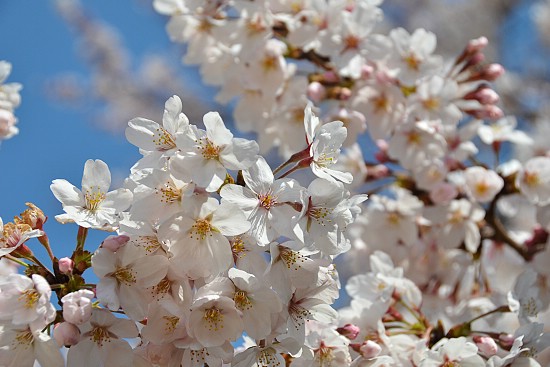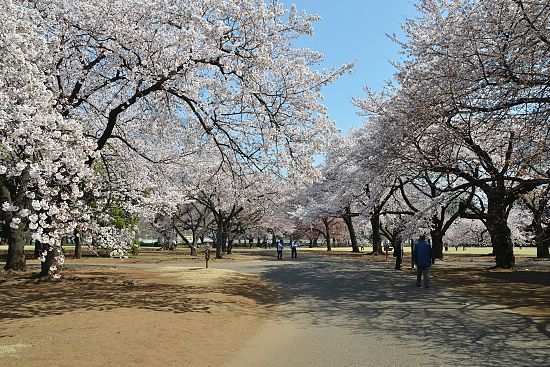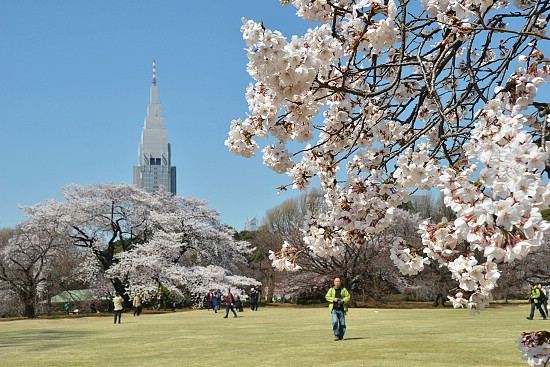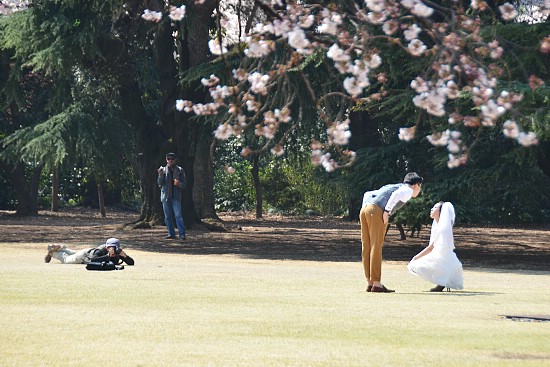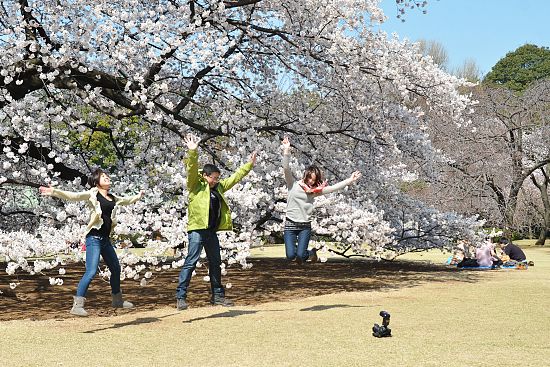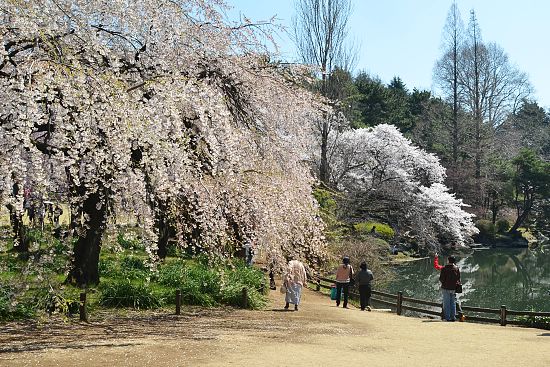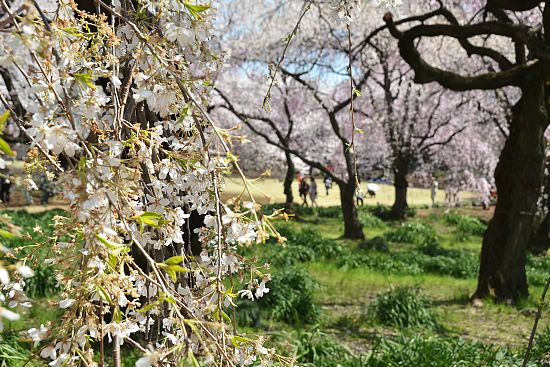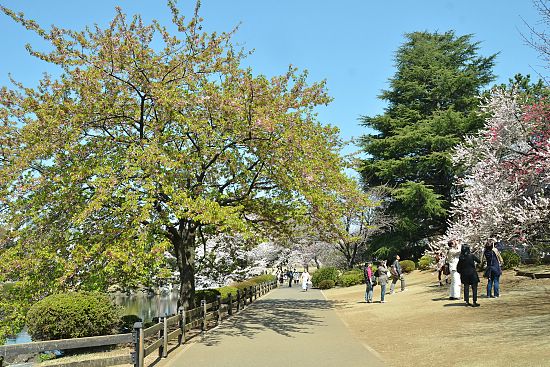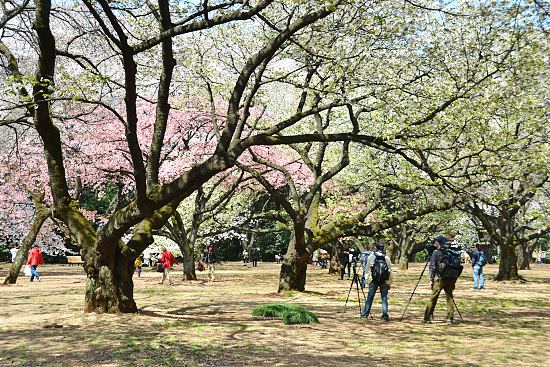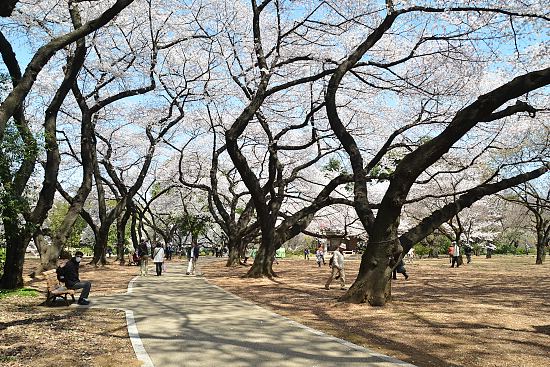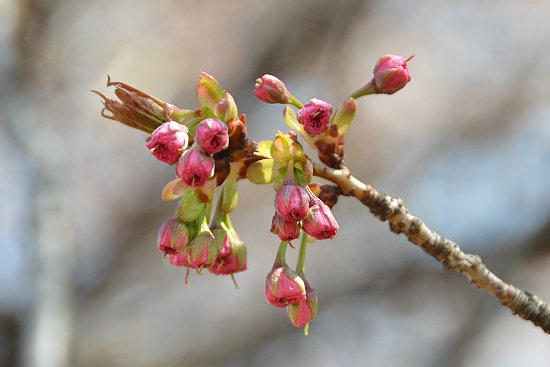 Koishikawa Korakuen
April 9, 2012 - full bloom (somei yoshino)
April 9, 2012 - petals starting to fall (weeping cherries)
The somei yoshino trees have opened at Koishikawa Korakuen, and are currently at full bloom. The weeping cherry trees, however, are starting to lose their petals. If you hurry you can still see both types of tree blossoms together, but I wouldn't expect the weeping cherries to last more than a few more days before the petals are gone and the leaves come out.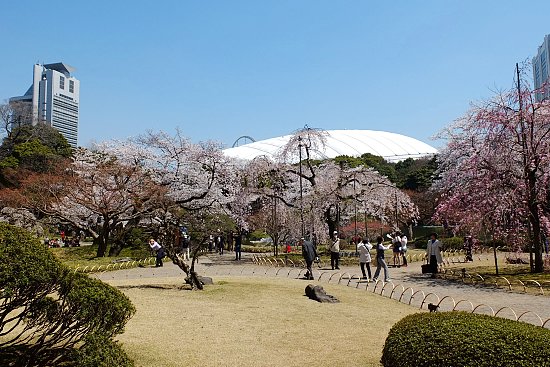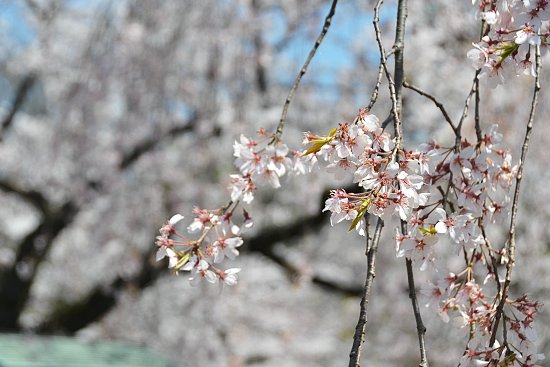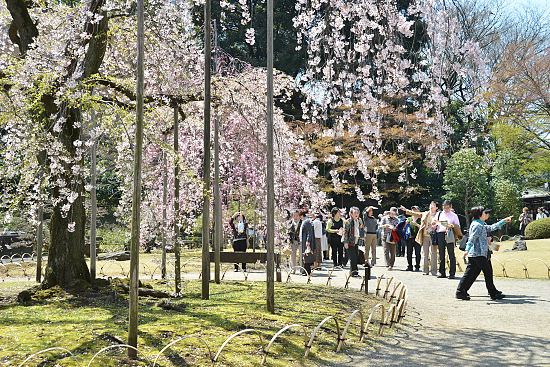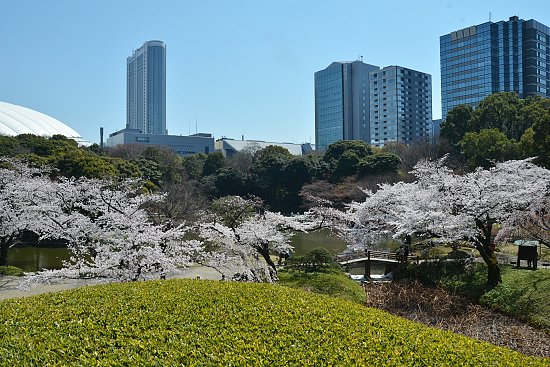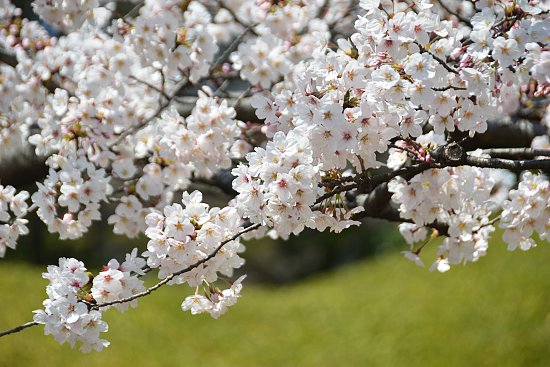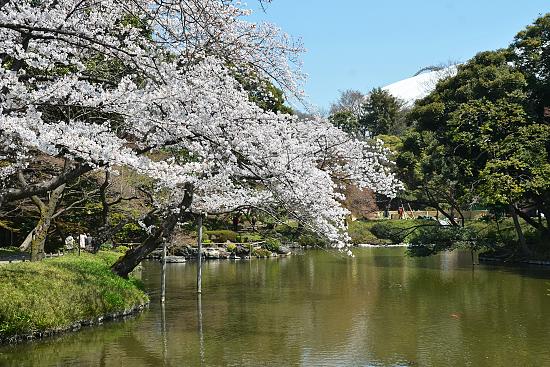 Chidorigafuchi
April 9, 2012 - full bloom
Chidorigafuchi is the northwestern part of the moat that surrounds the Tokyo Imperial Palace. It is right across the street from Yasukuni Shrine, and is lined by nearly 1000 trees along its banks. Visitors can enjoy the cherry blossoms by either walking along the paved outer bank or from rental boats along the moat (9:30 to 20:00, 800 yen/30 minutes, may be closed during high winds).
The cherry trees around the moat are at full bloom today. They will be illuminated in the evenings from 18:30 to 20:00 until April 10th.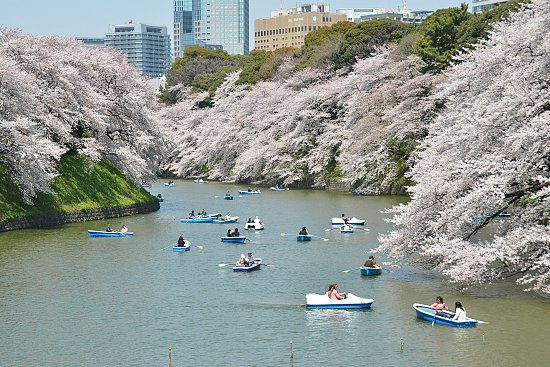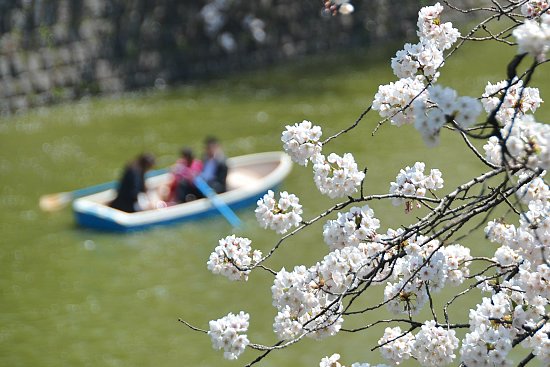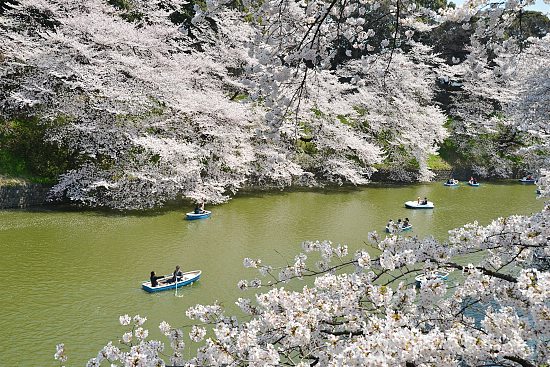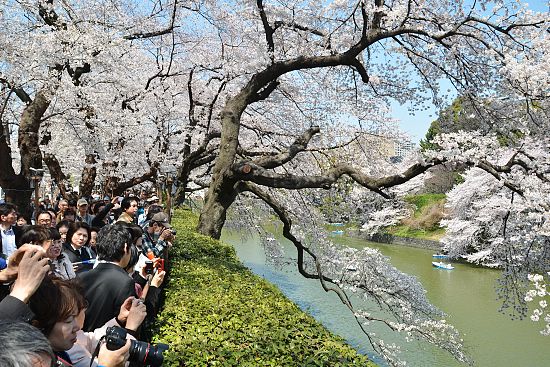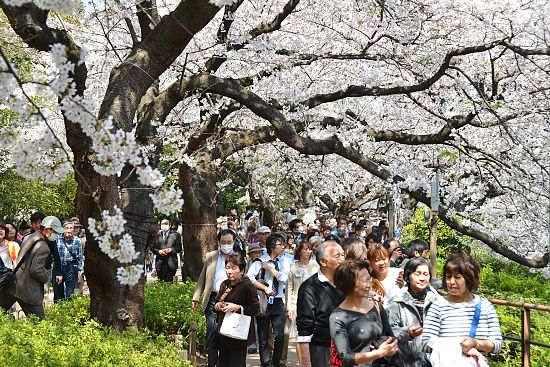 Ueno Park
April 9, 2012 - full bloom
My last stop today was another visit to Ueno Park. The blossoms were at full bloom today and the park was incredibly crowded with revelers throwing hanami parties underneath the trees. I would expect the trees to remain at their peak for another few days. Parts of Ueno Park will be illuminated in the evenings from 17:30 to 20:00 until April 15th.