Cherry Blossom Report: Kamakura
Scott's Japan Travel Journal
by Scott, staff writer of japan-guide.com
This journal is a log of my travels within Japan. Here you'll find my personal opinions on the places I've been and the things I've seen. Also expect to see the occasional review and editorial. Thanks for reading.
2012/04/12 - Cherry Blossom Report: Kamakura
by scott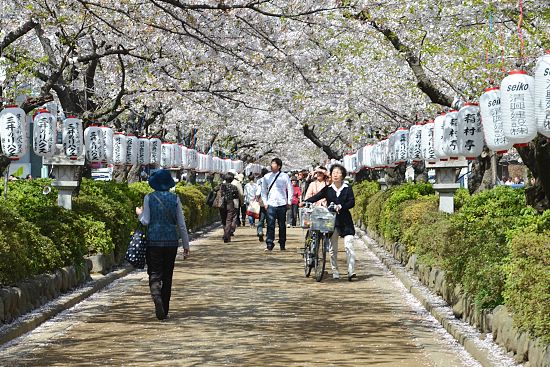 Like Yokohama, which I visited earlier this morning, the cherry blossoms around Kamakura reached full bloom a few days ago and, while not severely affected by yesterday's rain, are approaching the end if their peak. Today I checked out the cherry blossoms at the Great Buddha and the Dankazura approach to Tsurugaoka Hachimangu Shrine.
Great Buddha (Daibutsu)
April 12, 2012 - full bloom
The Great Buddha is a large bronze Buddha statue that is one of Japan and Kamakura's most recognizable landmarks. A small number of cherry trees are planted around the Great Buddha and are mainly concentrated in a few spots near the entrance and behind the statue. There is one strategically placed tree right in front of the statue that gives visitors a nice opportunity to take pictures of the statue in combination with the blossoms.
The trees around the Great Buddha are toward the end of full bloom. Green leaves are starting to appear among the petals and it is probably only a matter of days before the petals start falling freely from the trees.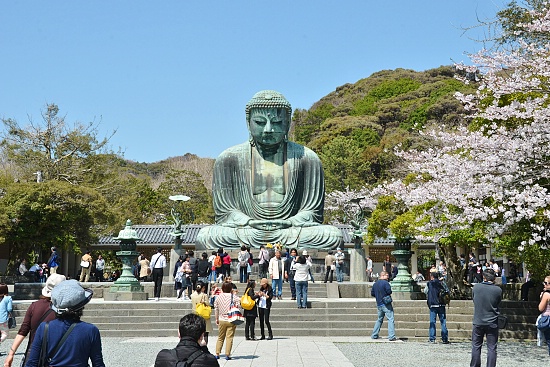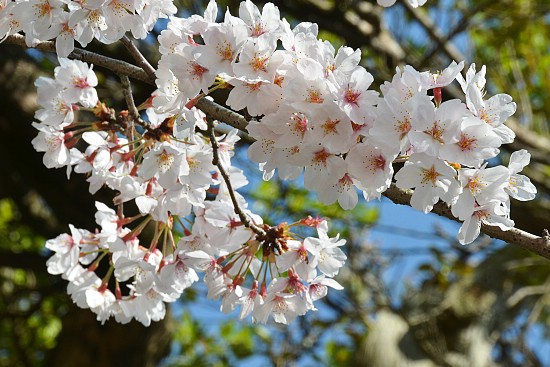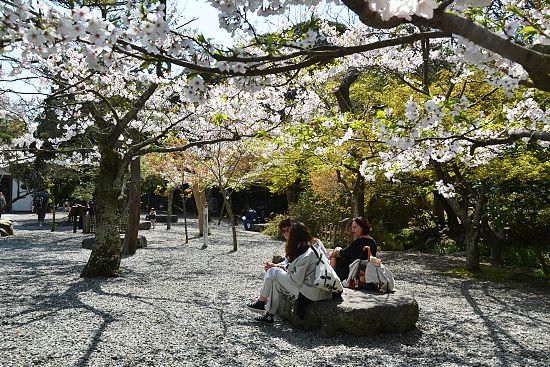 Dankazura (Tsurugaoka Hachimangu)
April 12, 2012 - full bloom
The final stop of the day was to the Dankazura, the cherry tree lined approach to Tsurugaoka Hachimangu Shrine and one of Kamakura's most famous cherry blossom spots. Hundreds of trees line the walking path forming a sort of cherry blossom tunnel. Unfortunately there really isn't any space to have a hanami party so you can really only enjoy it by strolling down the path.
The cherry trees along the Dankazura were similar to those over at the Great Buddha although there were a few more petals on the ground and a few more green leaves coming through. It seems that the peak is coming to an end around the cherry blossom tunnel, and may be over in a matter of days.