Autumn Color Report: Hachimantai
Scott's Japan Travel Journal
by Scott, staff writer of japan-guide.com
This journal is a log of my travels within Japan. Here you'll find my personal opinions on the places I've been and the things I've seen. Also expect to see the occasional review and editorial. Thanks for reading.
2012/10/11 - Autumn Color Report: Hachimantai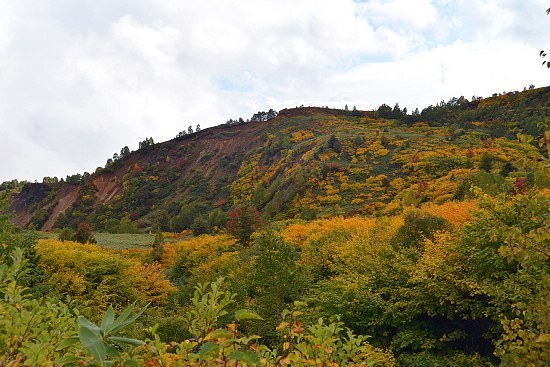 Today Schauwecker and I continued our Tohoku Region reporting with a visit to the Hachimantai area of Towada-Hachimantai National Park. We arrived in Morioka by train and rented a car for the one hour drive to the mountain.
The weather forecast for the area was not very optimistic, but fortunately our arrival at the mountain coincided with a break in the rain. It was especially lucky as the autumn colors (koyo) on the lower slopes of Hachimantai were around the peak today.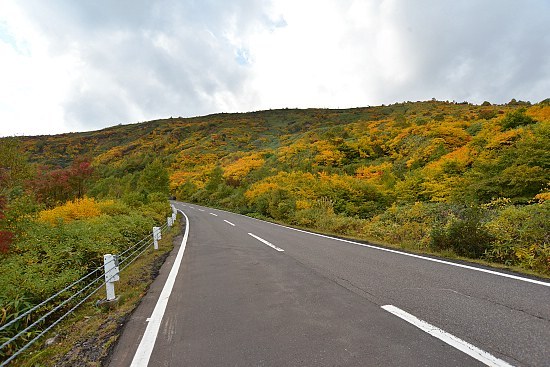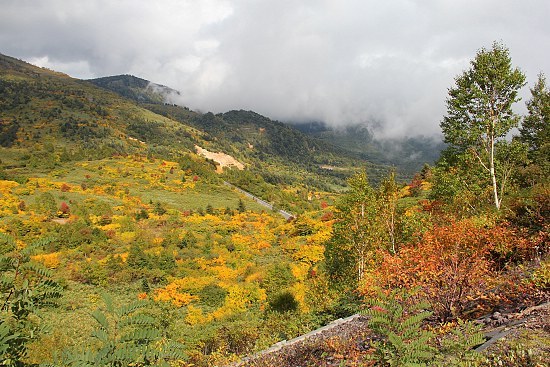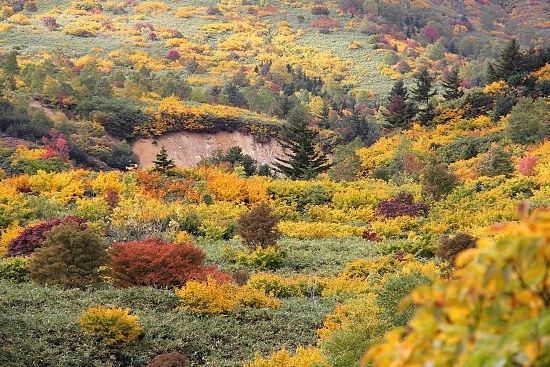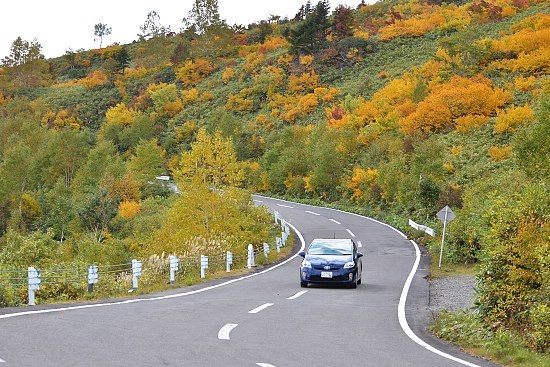 Soon we arrived at the top of the relatively flat, plateau-like peak of Mount Hachimantai. After parking, we explored part of the trail which passes several lakes on the way to the summit.
Unfortunately, the leaves around the roughly 1600 meter mountaintop were past their peak and were already turning brown.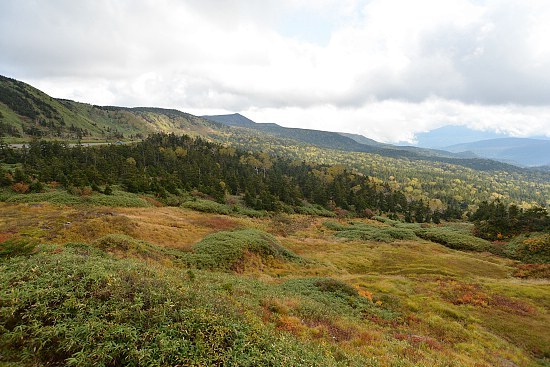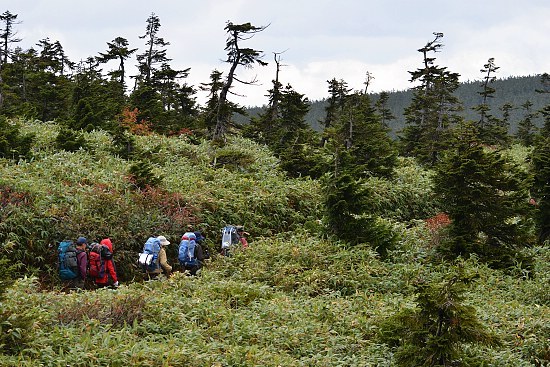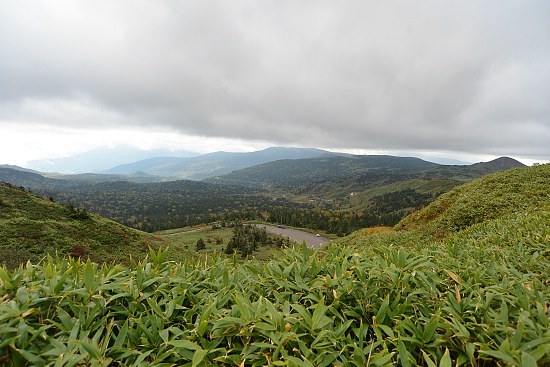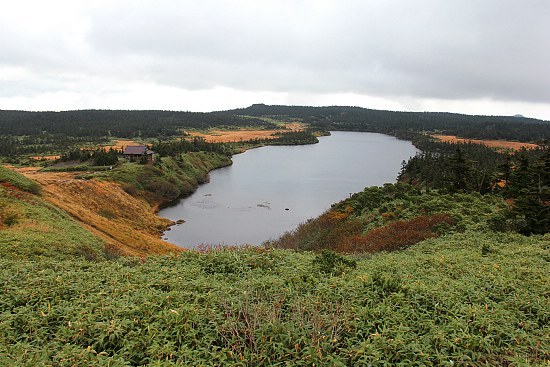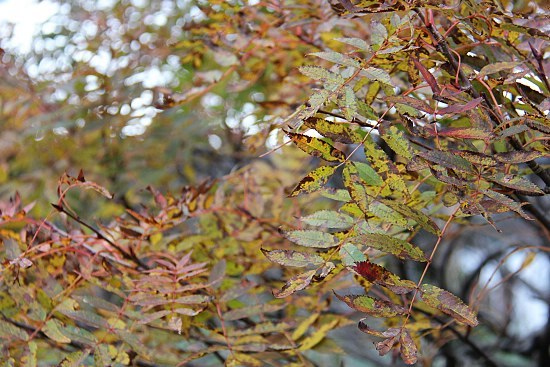 We returned to the car and drove a little ways down the Akita Prefecture side of the mountain to Fukenoyu Onsen. This small valley has a nice hot spring field with some really rustic outdoor baths right in the middle of the rocky terrain. It ended up being one of the best bathing experiences I've had, despite the difficulties of changing out in the open during a thunderstorm.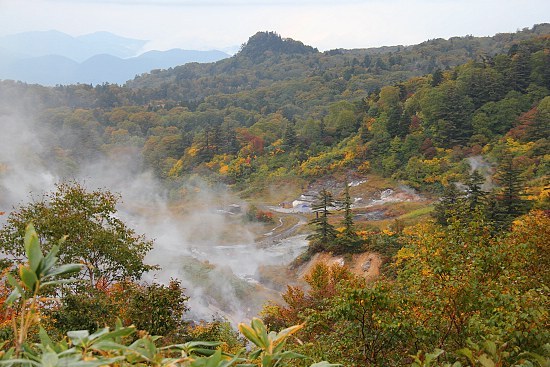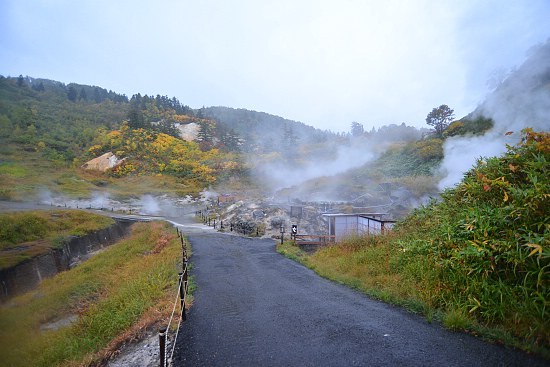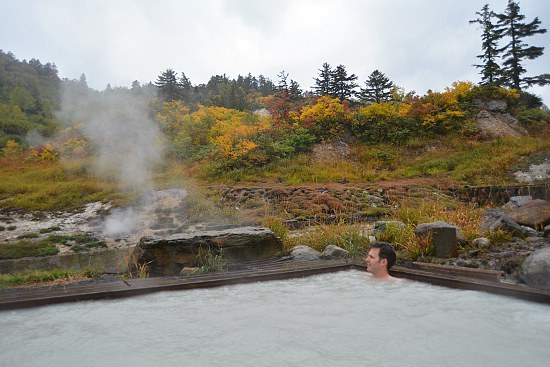 After leaving the bath we drove for a few more minutes to Onuma Pond. It was pouring at the time so we only briefly jumped out of the car to get some pictures.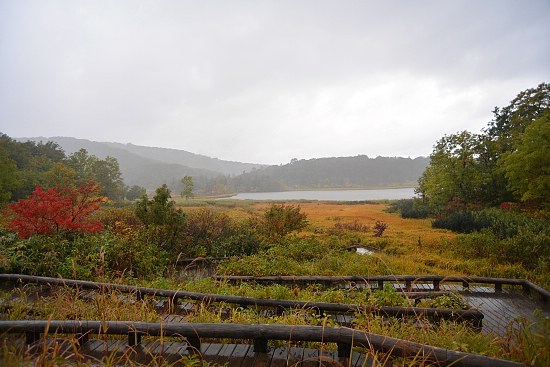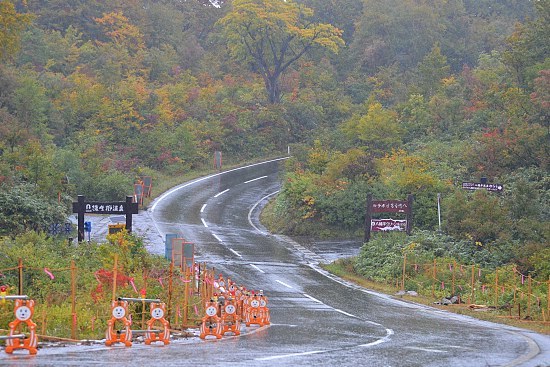 Our last stop of the day was at Goshogake Onsen, a hot spring in the northwestern corner of the park. We briefly explored the network of trails that lead around the area's beautiful hot spring field, stopping to take pictures of its bubbling hells and billowing steam vents.