Autumn Color Report: Tokyo
Scott's Japan Travel Journal
by Scott, staff writer of japan-guide.com
This journal is a log of my travels within Japan. Here you'll find my personal opinions on the places I've been and the things I've seen. Also expect to see the occasional review and editorial. Thanks for reading.
2012/12/07 - Autumn Color Report: Tokyo
by scott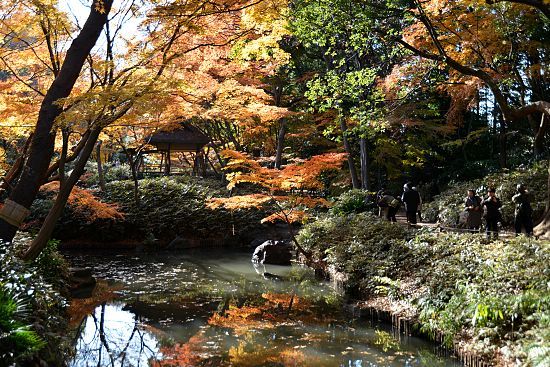 It has been a week since our last autumn report from Tokyo, and in that time the autumn foliage has reach the peak around most of the sites in the city. Today I revisited some of Tokyo's best autumn color spots, including the Icho Namiki, Shinjuku Gyoen, Koishikawa Korakuen and Rikugien, to see how they were faring.
Last week the trees along the Ginkgo Avenue (Icho Namiki) near Aoyama-Itchome Subway Station were at their peak. Today however, it seems that most of the leaves have fallen. The trees immediately along the road were starting to become pretty bare while the outer rows of trees were quickly losing their leaves.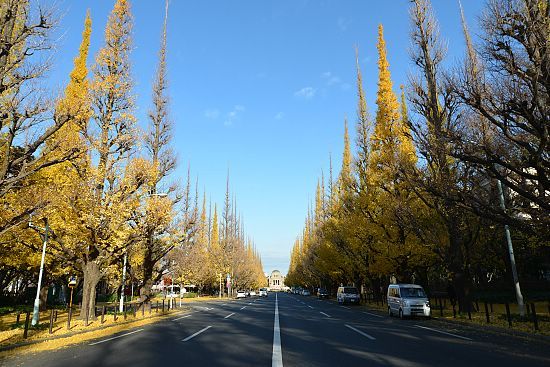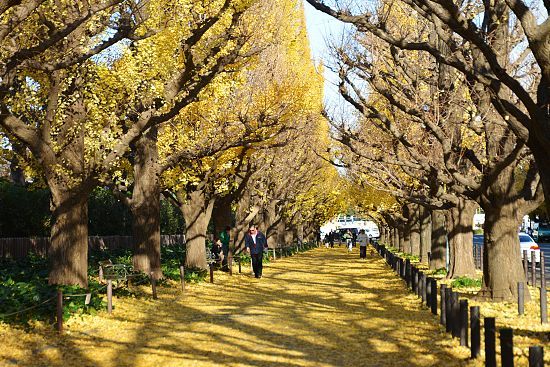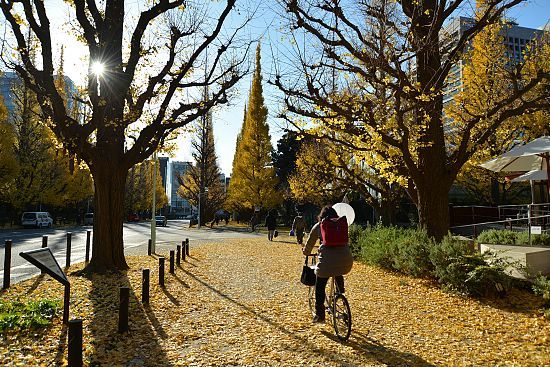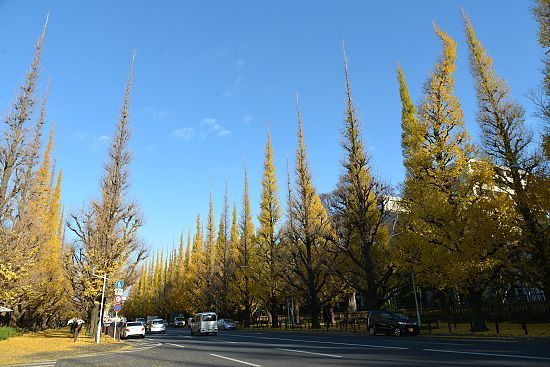 Next stop of the day was to nearby Shinjuku Gyoen where the maple trees around the park's Momijiyama (Maple Mountain) were looking very nice. Most of the trees around the pond were either at the peak or quickly approaching their best colors, and it will probably remain nice here for another week or so.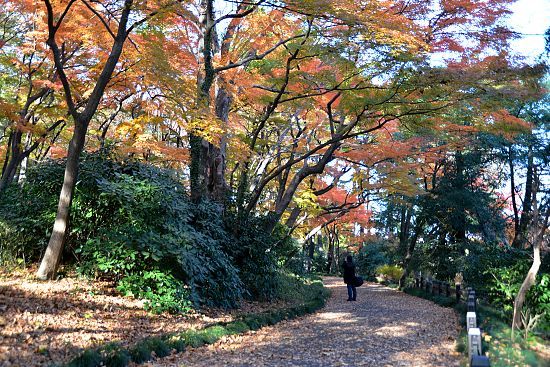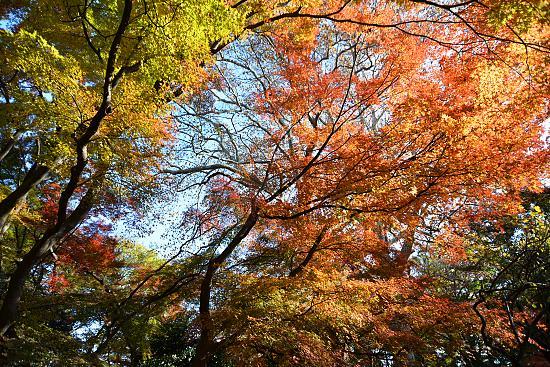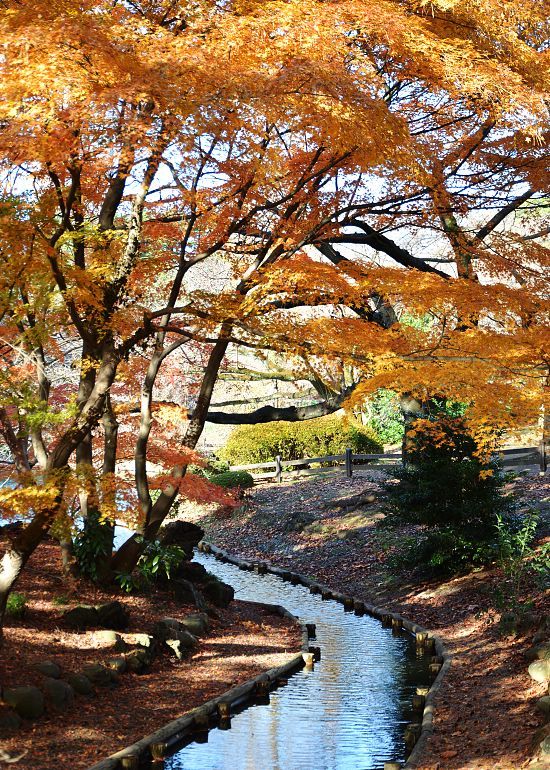 The maple trees around the park's Japanese Garden were still looking nice today; however, it looked as if they are starting to decline. If you look closely at the leaves, they are starting to loose their vibrancy and were starting to dry out and fall.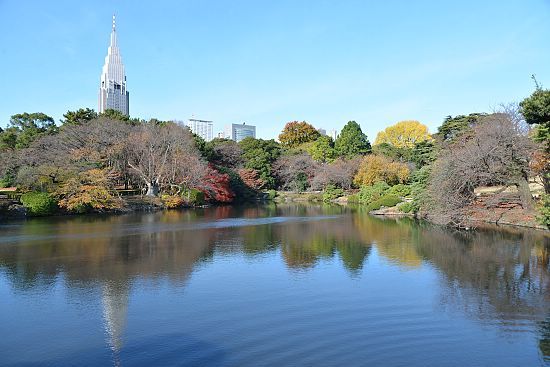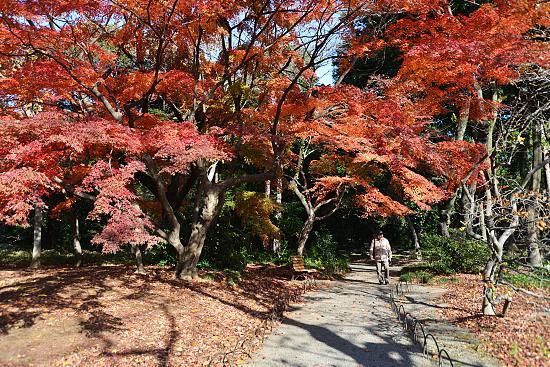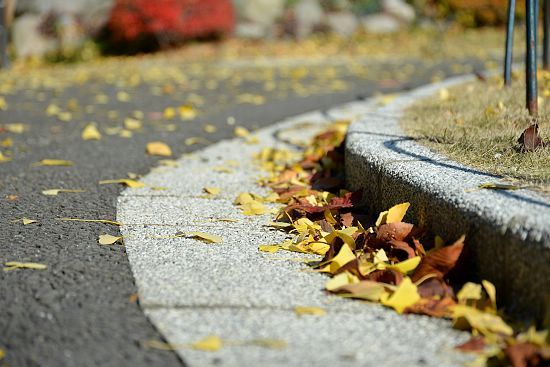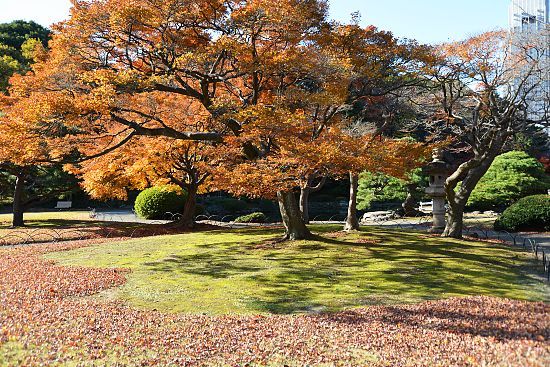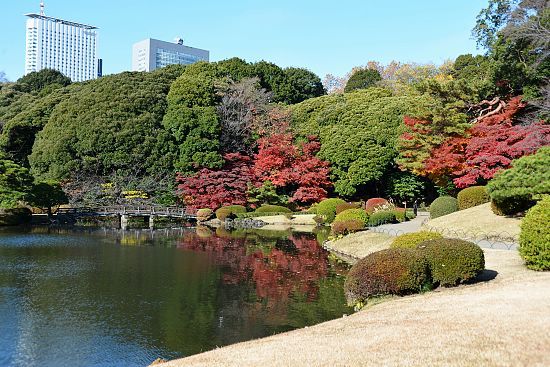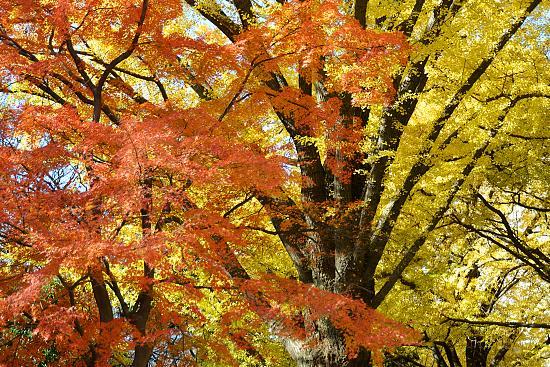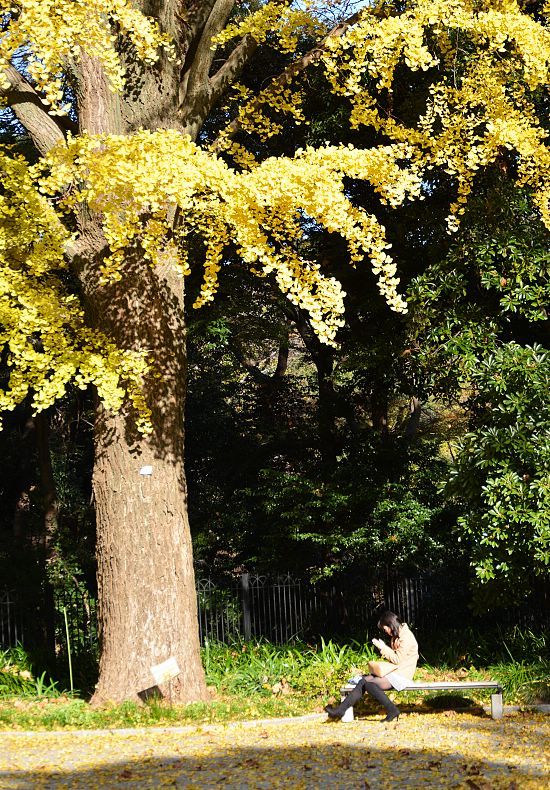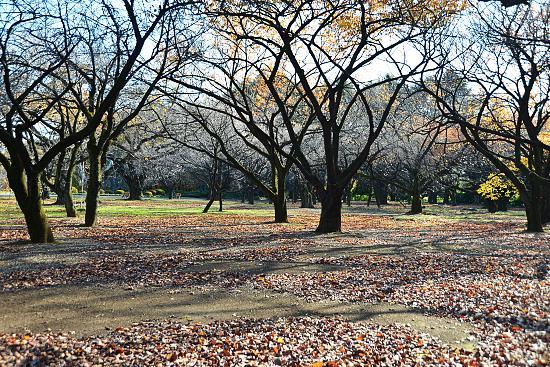 After visiting Shinjuku Gyoen I headed over to Koishikawa Korakuen. The maples trees around this popular strolling garden were at their peak today and some of the best colors of the day. I would expect it to remain nice into next week.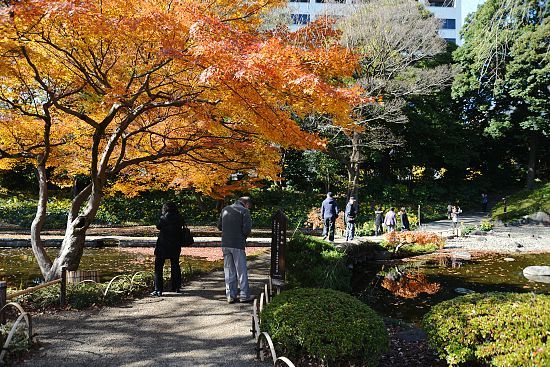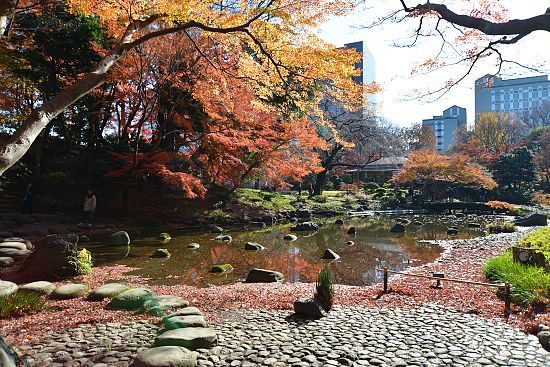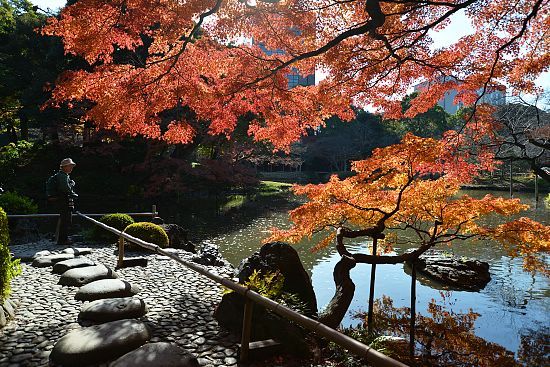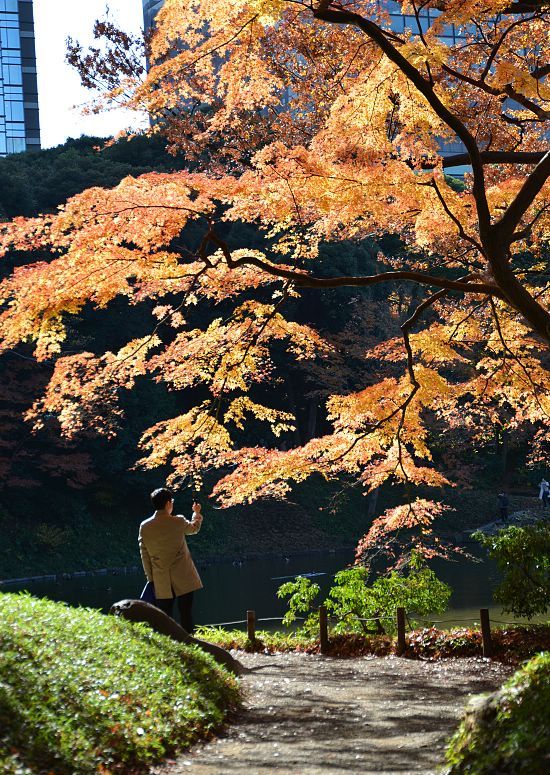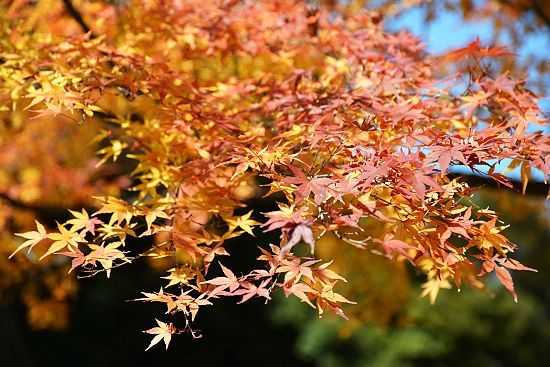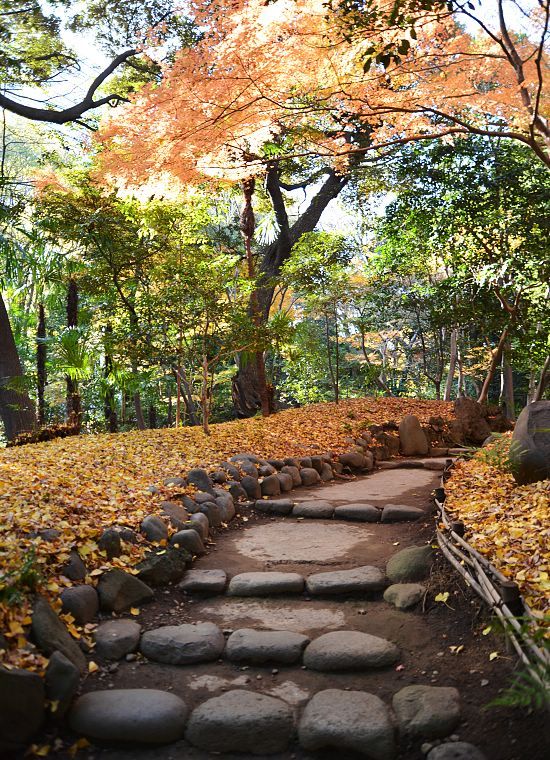 My final stop today was to Rikugien, where the maple trees were still extremely colorful. Most of the trees looked to still be around their peak, especially around the Tsutsuji Chaya where the trees that line the canal were simply beautiful. It was a nice spot for me to end this autumn's reporting season, as I'm signing off for the year, but be sure to check back again next week for a final autumn color report from Sean.