Sapporo Snow Festival 2013
Scott's Japan Travel Journal
by Scott, staff writer of japan-guide.com
This journal is a log of my travels within Japan. Here you'll find my personal opinions on the places I've been and the things I've seen. Also expect to see the occasional review and editorial. Thanks for reading.
2013/02/05 - Sapporo Snow Festival 2013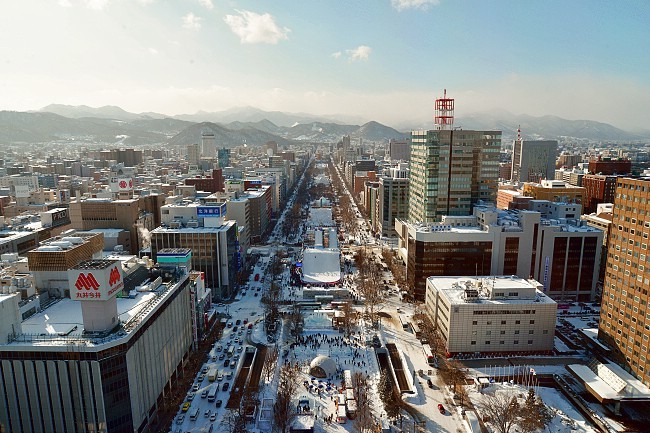 The 64th annual Sapporo Snow Festival (Sapporo Yuki Matsuri) began today and will run through Monday, February 11th.
The largest and most famous of Japan's snow festivals, this year's Yuki Matsuri features over 200 snow statues and ice sculptures located at three sites across Sapporo city. The festival's eight large snow sculptures, each over 15 meters high, can be seen at the Odori Park Site at the base of Sapporo TV Tower.
One of this year's most impressive sculptures is titled Ise Jingu: A Modern Legend. It features scenes of Ise Jingu, Japan's most sacred Shinto shrines, which will hold a special ceremony this year to transfer to new shrine buildings. This rare event only occurs once every 20 years.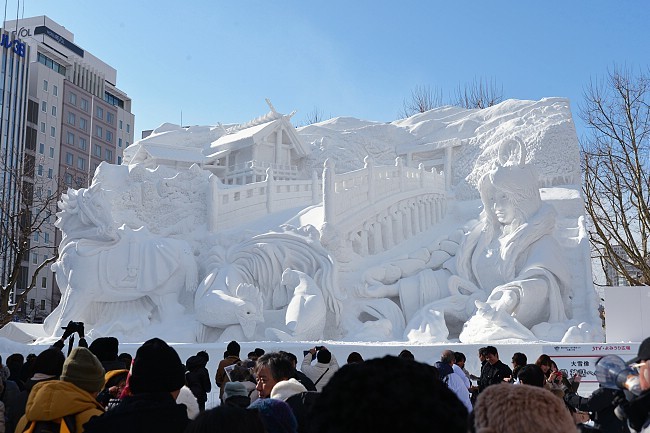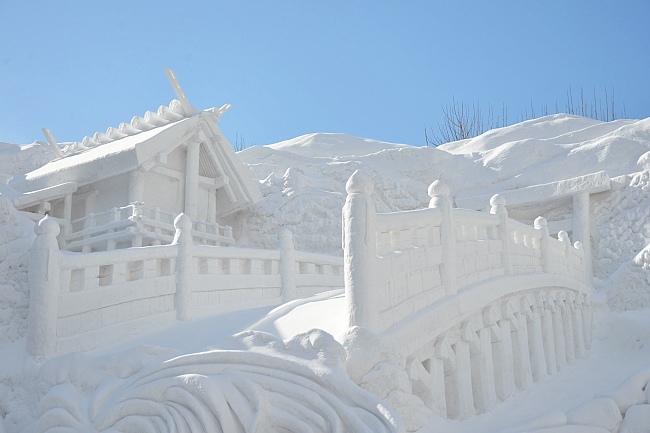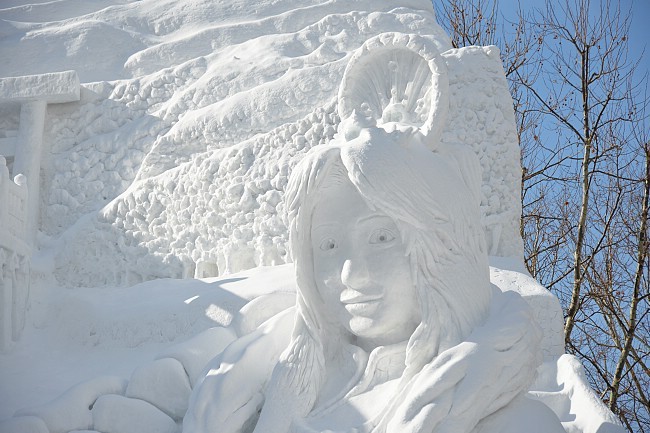 Another highlight among the sculptures is a model of the Hoheikan Historical Guest House, the oldest wooden western style hotel in Japan. The original structure is located in Nakajima Park and is currently undergoing renovations until 2016. While rather unassuming during the day, at night the Hoheikan forms the backdrop of a projection mapping light show, the first ever to be held on a snow sculpture. Projection mapping shows will be held in the evenings from 17:00-22:00.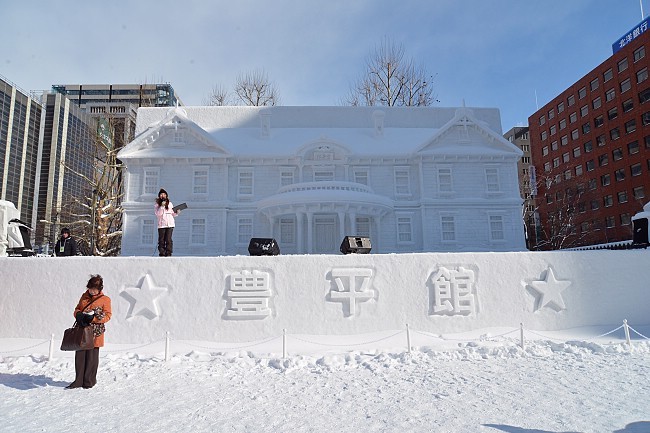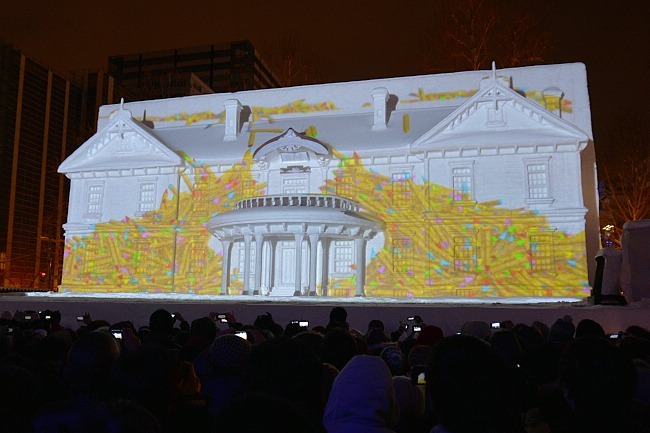 Every year some of the large sculptures are modeled after famous foreign buildings in an effort to strengthen cultural ties with other countries. This year's festival features a snow sculpture of Thailand's Wat Benchamabophit to commemorate the 50th anniversary of the Thai royal family's first visit to Japan. There is also a large ice sculpture of Taiwan's Chiang Kai-shek Memorial Hall.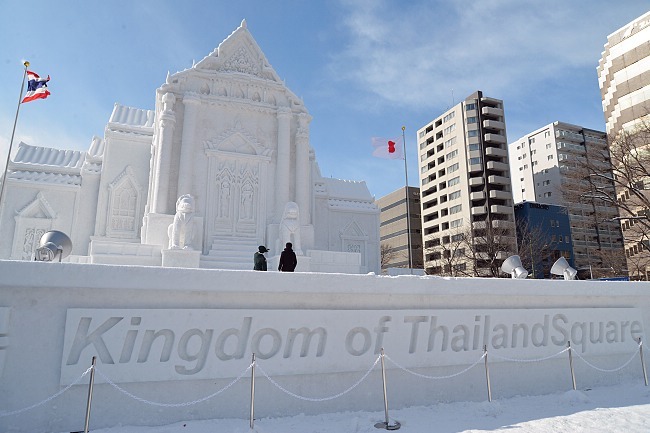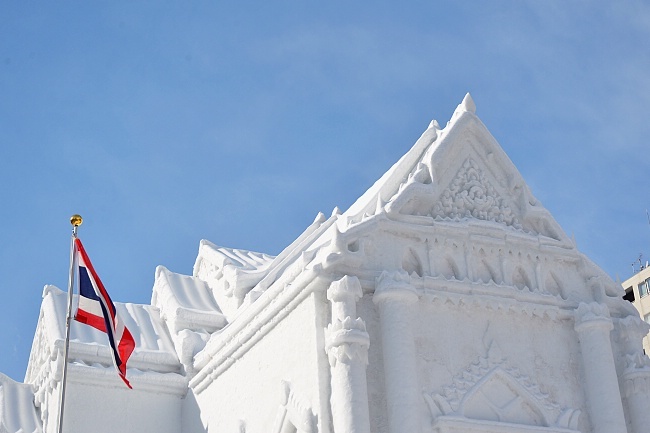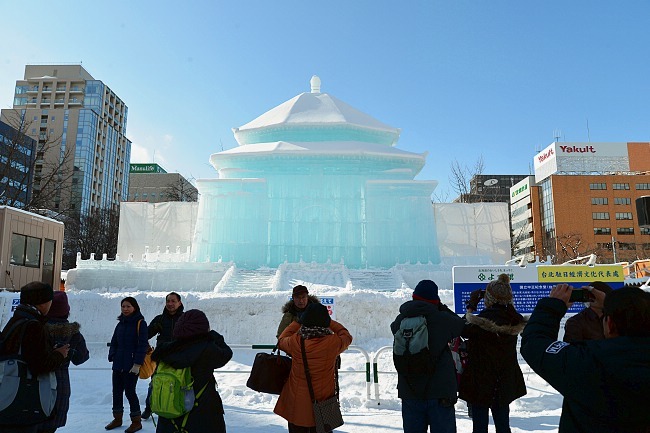 This year's Japan themed sculpture is a replica of the Kabuki-za theatre in the Ginza district of Tokyo. The theatre has been under construction since 2010 and is set to reopen this spring.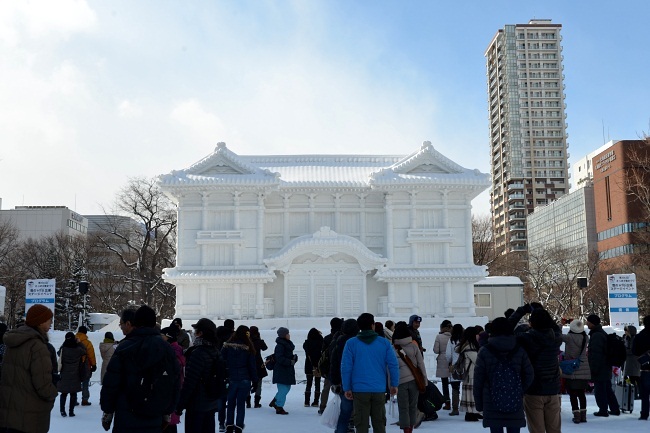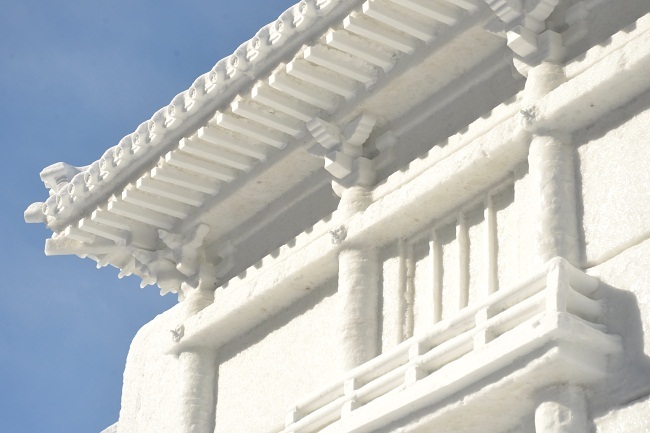 The far end of Odori Park usually features children and anime themed sculptures, and this year's large sculpture is of the anime character Chibi Maruko-chan and her family in Hawaii. The Hawaii theme is meant to celebrate the start of direct flights between Hokkaido and Hawaii, and hula dances and other Hawaiian themed performances will take place on this stage. This area also has several children's attractions including a miniature steam locomotive ride and a cross country skiing challenge course.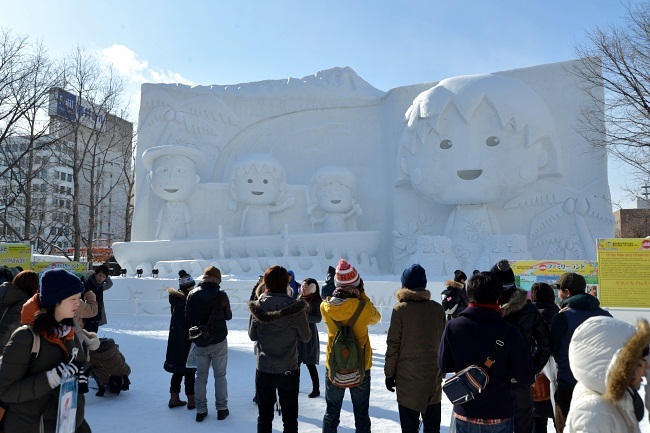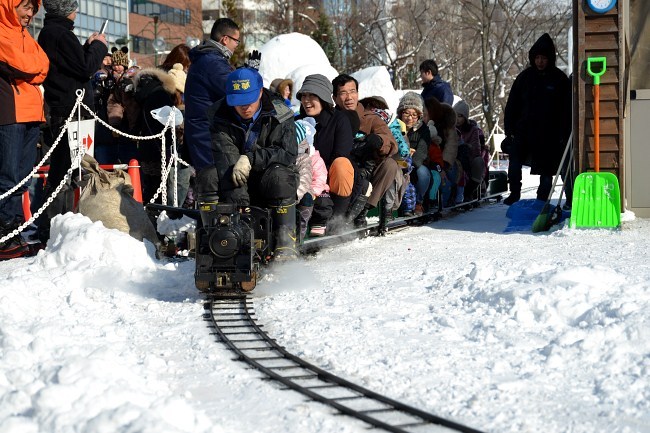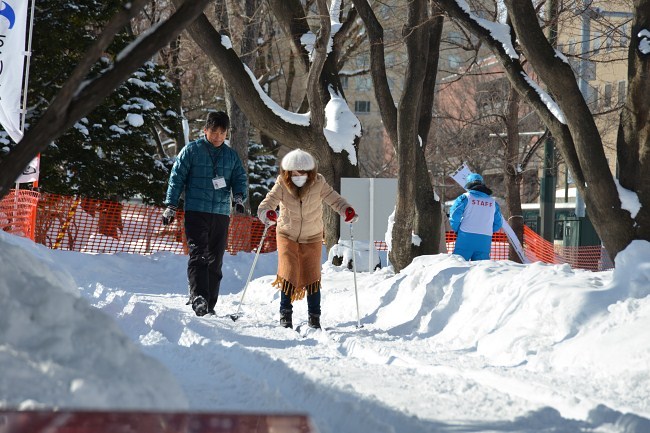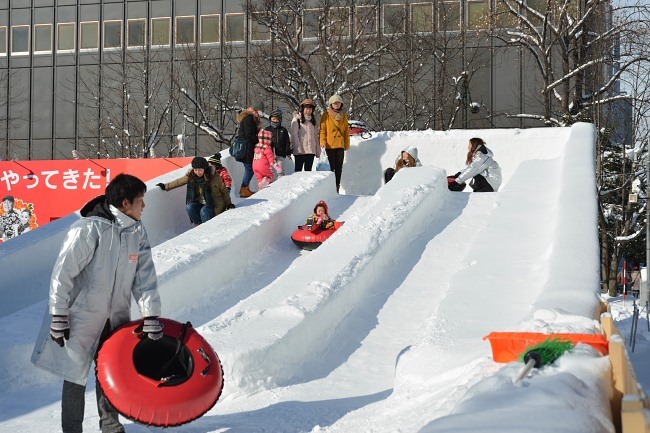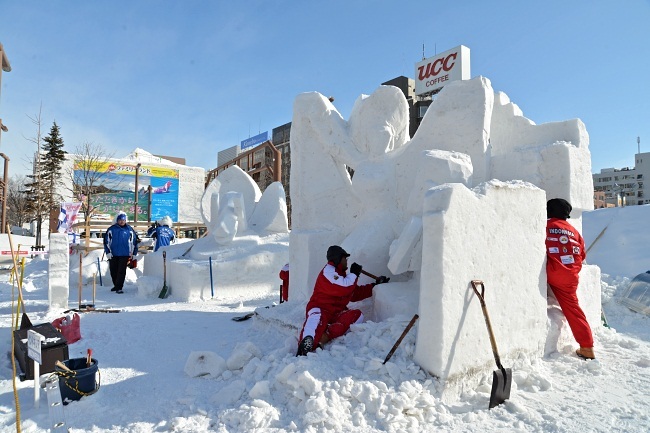 Food stands serving lots of different Hokkaido specialties and international foods can be found throughout Odori Park. Many of them are grouped into a food fair at the center of the park where you can try things like Hokkaido miso ramen, and a variety of crab and lamb dishes.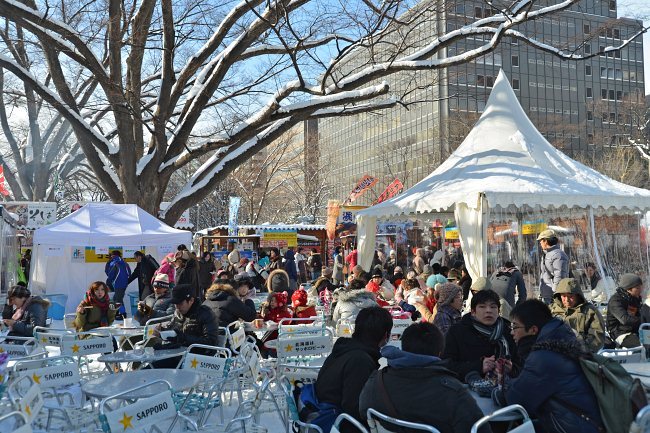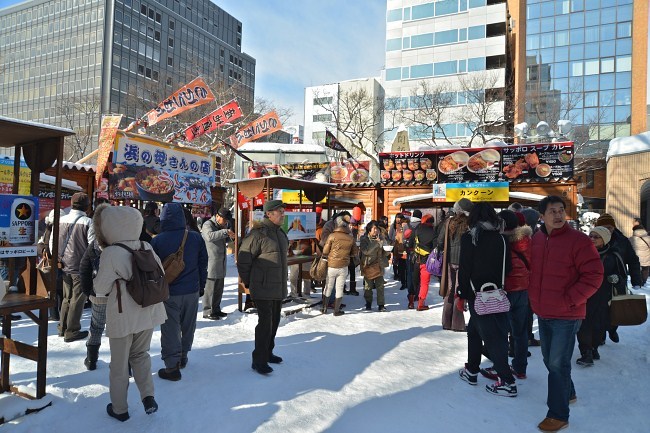 Snow Festival exhibitions are also held along the Susukino entertainment district, just one subway stop away from Odori Park. The Susukino Site is where the ice sculpture competitions are held, and in the evenings (until 23:00) the sculptures are illuminated and the street closed to traffic.