Asahikawa Winter Festival 2013
Scott's Japan Travel Journal
by Scott, staff writer of japan-guide.com
This journal is a log of my travels within Japan. Here you'll find my personal opinions on the places I've been and the things I've seen. Also expect to see the occasional review and editorial. Thanks for reading.
2013/02/06 - Asahikawa Winter Festival 2013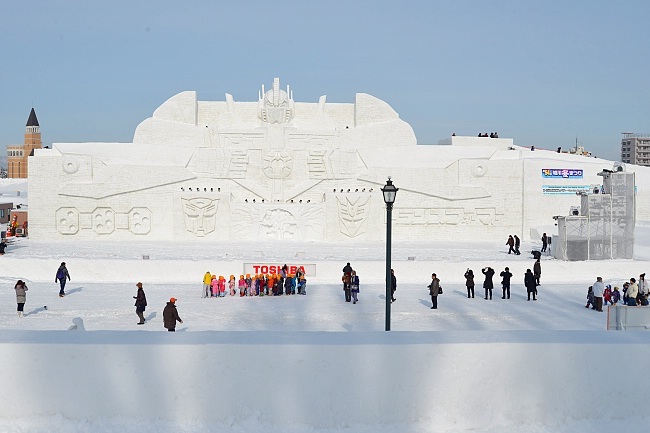 Today we headed to Hokkaido's second largest city to check out the opening day of the 54th Asahikawa Winter Festival. Though smaller than the Sapporo Snow Festival, the Asahikawa Winter Festival also displays myriad snow and ice sculptures which are spread out over two sites in the city and illuminated in the evenings. The festival will run through Monday, February 11th.
The centerpiece of the weeklong event is a massive sculpture located at the riverside Asahibashi Site. Among the largest snow sculptures in the world, this year's creation measures 20 meters high and 130 meters wide, and incorporates a huge snow stage where several events including evening concerts, fireworks, and dance performances are held. The theme is Transformers - More Than Meets the Eye and incorporates popular characters such as Optimus Prime and Bumblebee rendered in snow.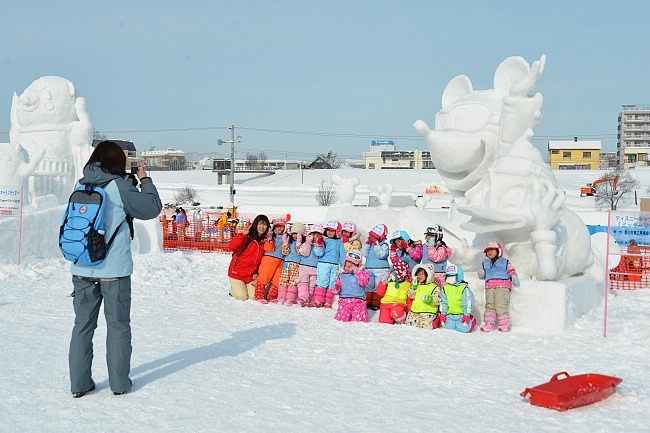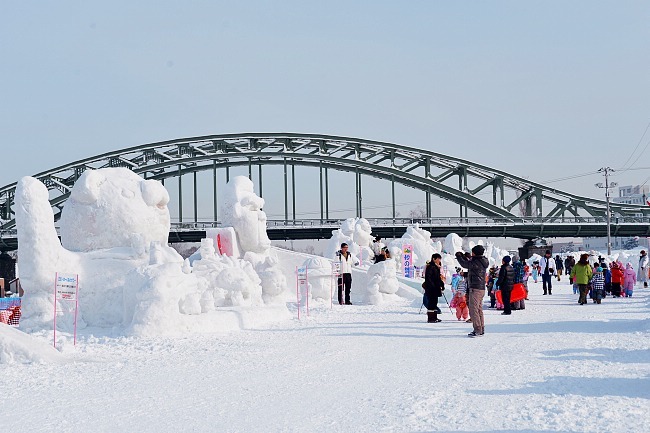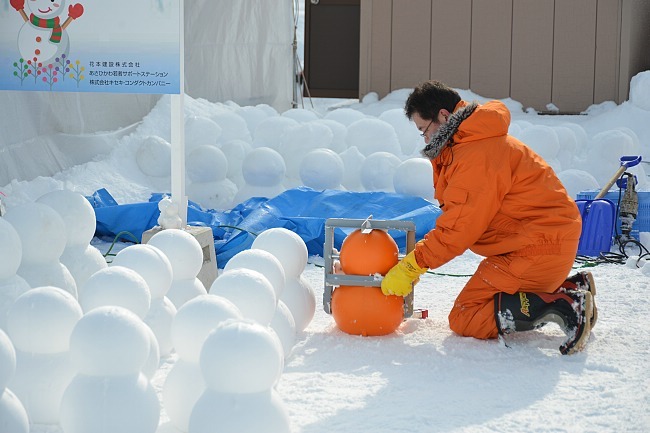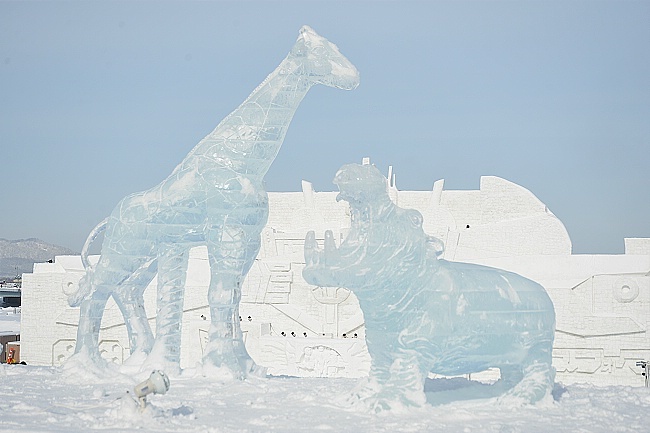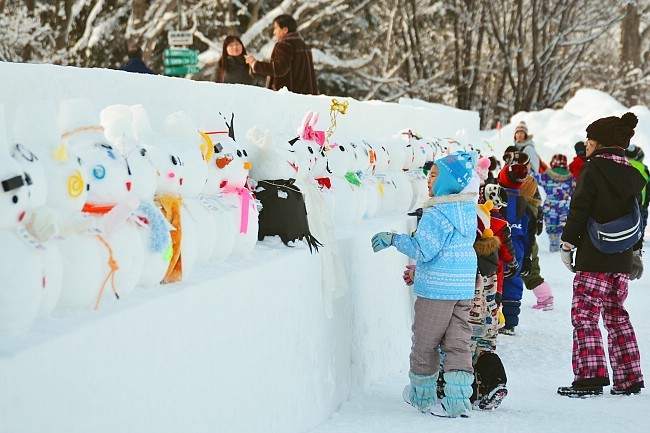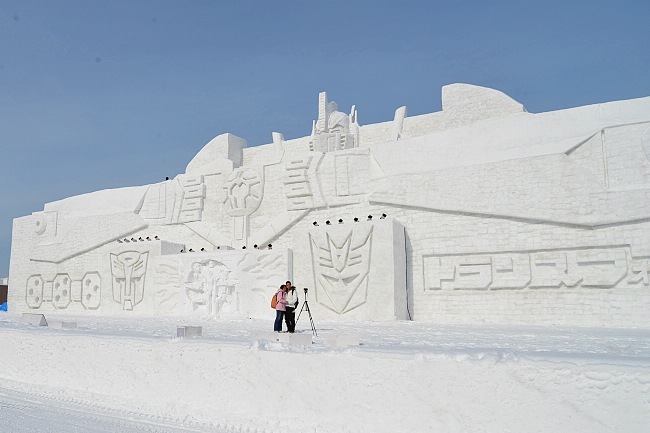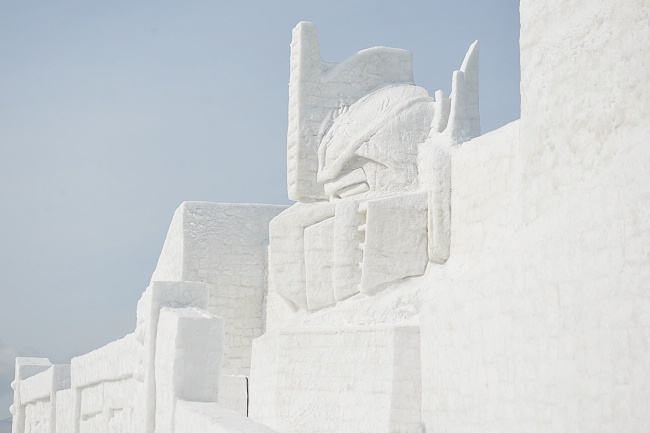 The Asahibashi Site also has several fun attractions in addition to the snow sculptures including slides, sleigh rides and banana boat rides, among others. A few require a small fee to ride. Some of the most thrilling (and free), are the long ice slides that lead down from the top of the main sculpture. At 70 meters and 100 meters long, they are a fast and thrilling experience.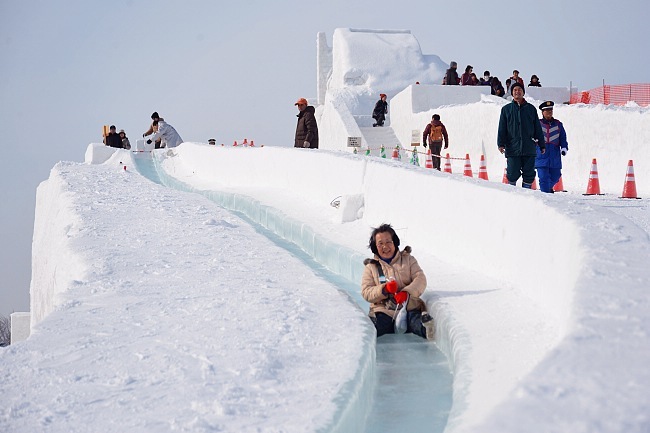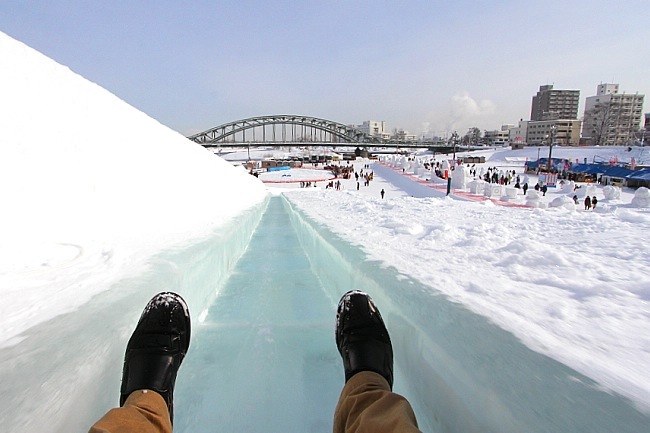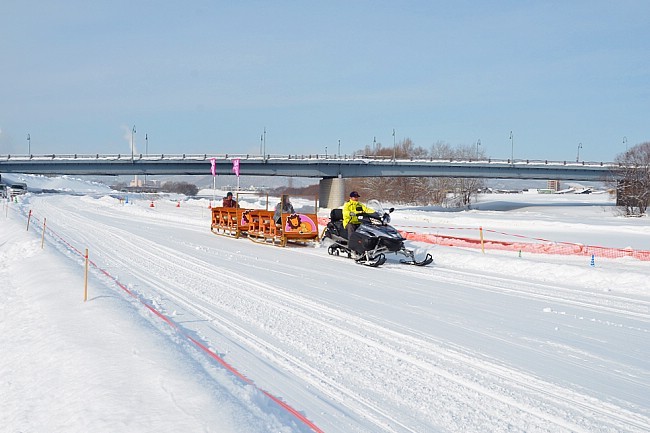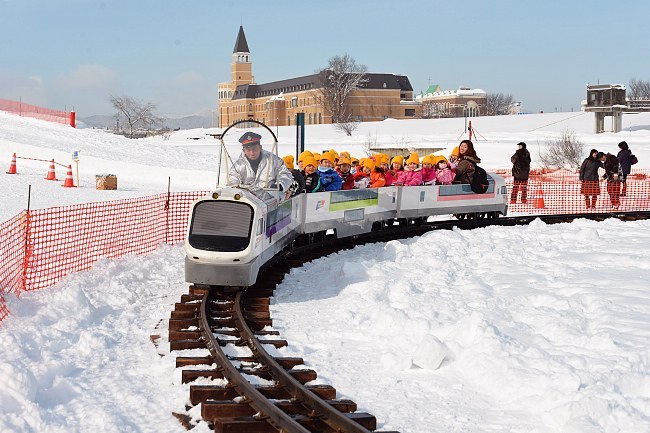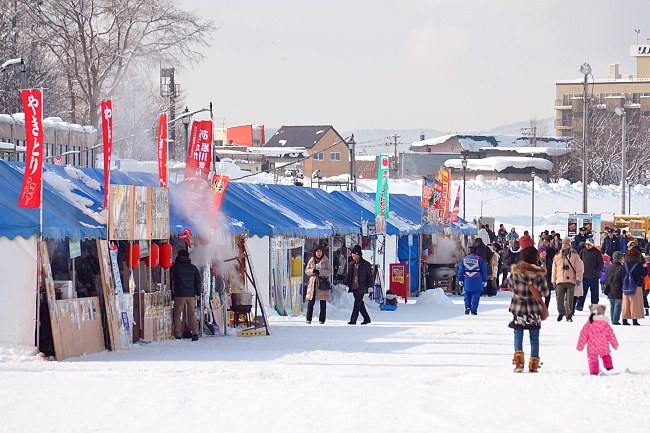 The Asahikawa Winter Festival also features an international ice sculpture competition held along the Heiwadori Street pedestrian path from Asahikawa Station. There isn't much to see just yet as the construction won't begin until this evening and will not be completed for a few days, but once everything is done there will be over 50 large ice sculptures to admire as you walk along the street from the station. If possible try to see them during the nightly illuminations.