Cherry Blossom Report: Fukuoka
Scott's Japan Travel Journal
by Scott, staff writer of japan-guide.com
This journal is a log of my travels within Japan. Here you'll find my personal opinions on the places I've been and the things I've seen. Also expect to see the occasional review and editorial. Thanks for reading.
2013/03/21 - Cherry Blossom Report: Fukuoka
Today I headed over to Kyushu to check out the cherry blossoms around Fukuoka. The blossoms here were some of the earliest to open in Japan and were first seen on March 13th. They have been progressing nicely since then and are currently approaching full bloom around the city. Fukuoka's blossoms opened three days earlier than Tokyo's, and seem to be maintaining their slight lead over the those around the capital. Click over to today's Tokyo report when you're done reading this to compare.
Nishi Park (Nishi Koen)
March 21, 2013 - approaching full bloom (50-80%)
The first place I visited today was Nishi Park, a wooded, hillside park just a few minutes walk north of Fukuoka's castle ruins. The park is considered one of Japan's 100 best cherry blossom spots and has about 1300 cherry trees planted in small groves over lawns and picnic spaces spread out along the hillsides. Terumo Shrine, the family shrine of Fukuoka's former feudal lords, sits at the entrance to the park and had some of its more advanced cherry blossoms. Most of those trees were not quite at full bloom just yet, but may be there as early as tomorrow.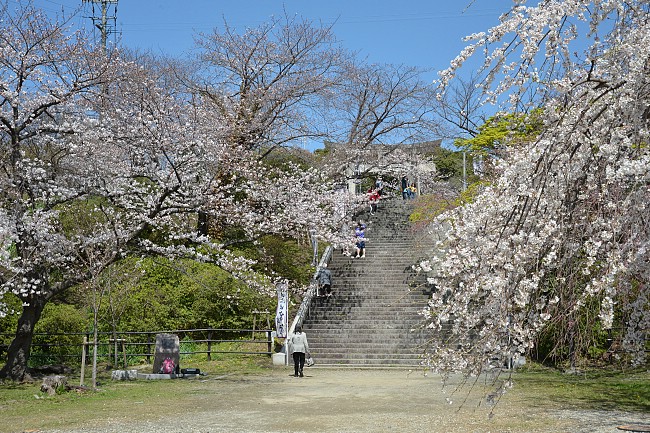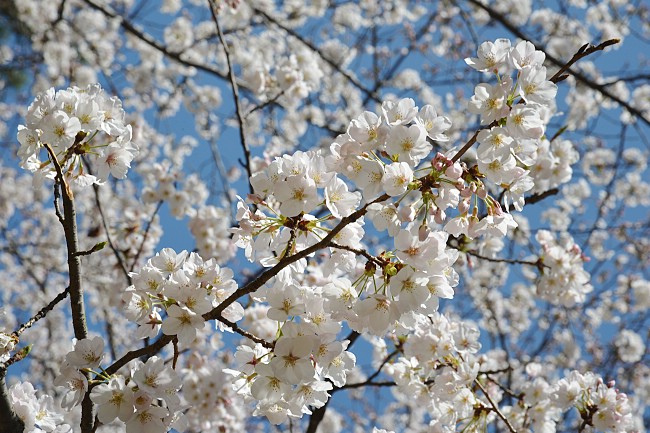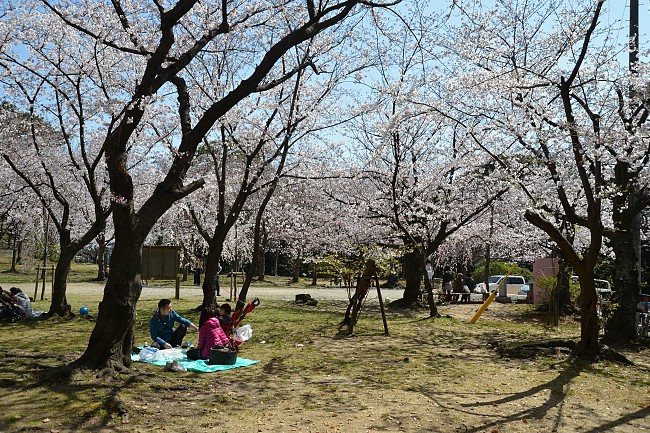 There was more variation elsewhere around Nishi Park as it is pretty large and there are lots of little "micro climates" where the trees were at varying states. Many groups of trees were slightly less advanced and perhaps as much as a day behind their faster peers. Either way I think the majority of the park will reach full bloom by this weekend, although the weather forecast isn't looking very picnic friendly.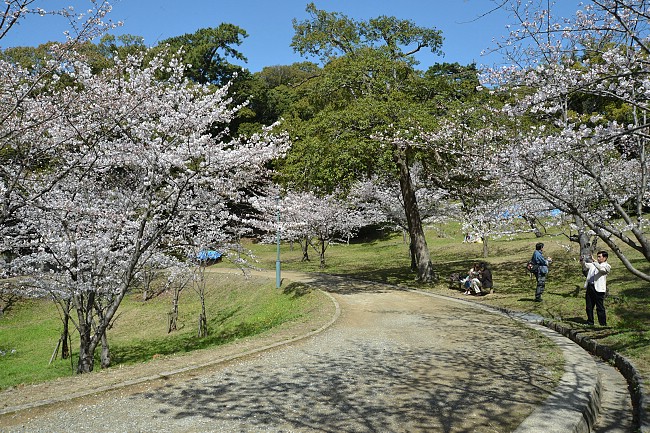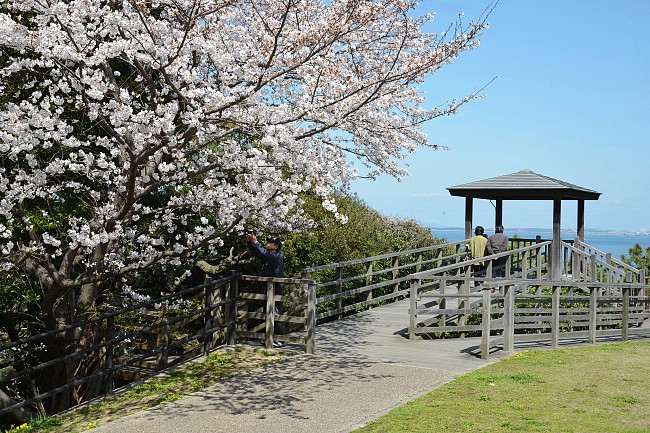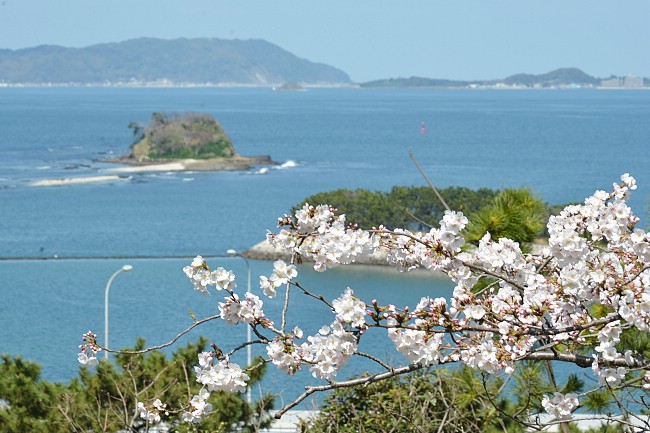 Fukuoka Castle Ruins
March 21, 2013 - approaching full bloom (50-80%)
Next to Ohori Koen Station, Maizuru Park is one of Fukuoka's best cherry blossom spots and a great place to have hanami parties. The park occupies the city's former castle ruins and has about 1000 trees planted around the surviving stone walls.
The majority of the cherry trees are planted below the former main citadel. Unfortunately, the observation platform that sits on the site of the former castle keep was closed off to the public, and I didn't see any notice on when it would reopen.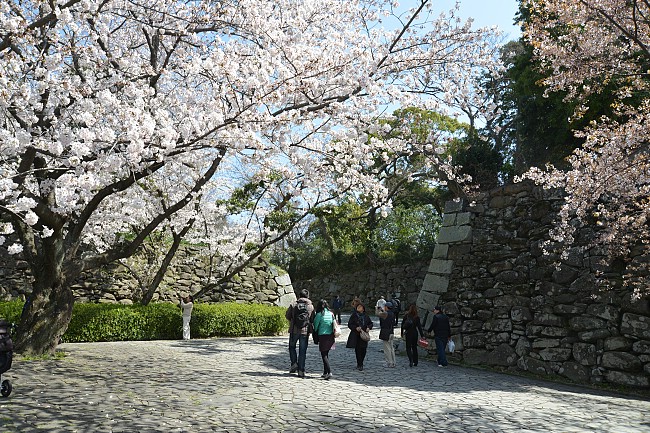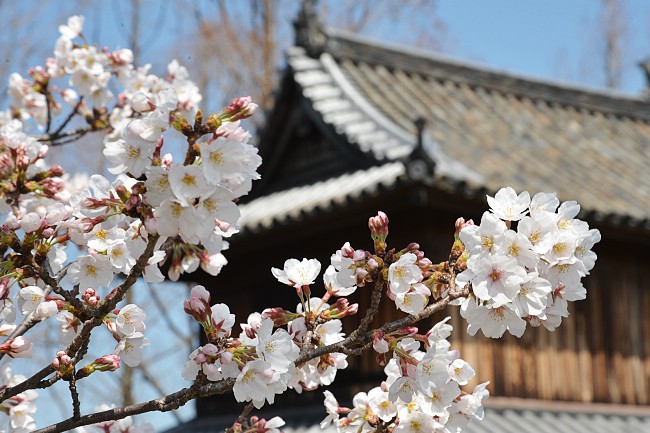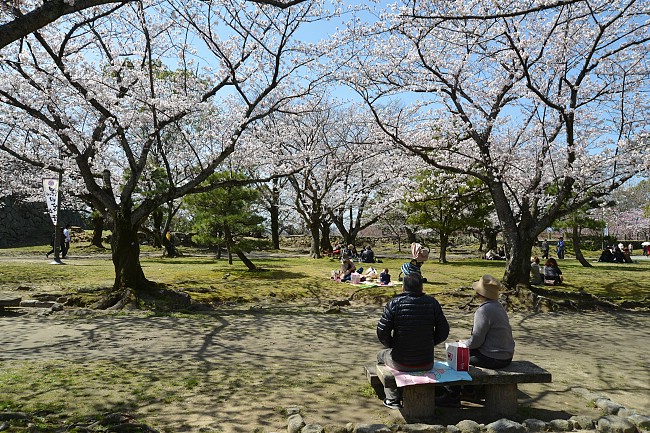 The trees looked great, however, and were approaching full bloom. Similar to Nishi Park, I would expect the castle to reach full bloom around the weekend. Maizuru Park will have a cherry blossom festival from March 22 to 31 with illuminations in the evenings (18:00-22:00).