Cherry Blossom Report: Kagoshima
Scott's Japan Travel Journal
by Scott, staff writer of japan-guide.com
This journal is a log of my travels within Japan. Here you'll find my personal opinions on the places I've been and the things I've seen. Also expect to see the occasional review and editorial. Thanks for reading.
2013/03/23 - Cherry Blossom Report: Kagoshima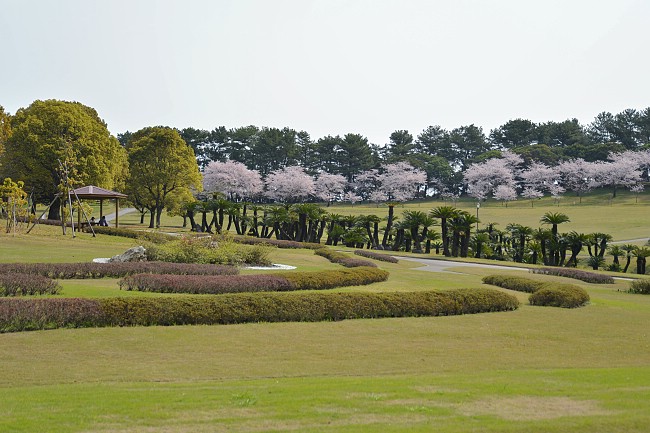 I spent my last day in Kyushu today visiting Kagoshima. One of the southernmost prefectural capitals of Japan, the blossoms here opened on March 15th and are currently at full bloom over most of the city.
Sakurajima Dinosaur Park
March 23, 2013 - approaching full bloom (50-80%)
After a quick ferry ride from the city center I arrived on Sakurajima, a large volcanic island (though technically now a peninsula) that dominates Kagoshima Bay. Sakurajima is one of Japan's most active volcanoes and has a near permanent plume of smoke rising from its crater.
My ultimate destination on the island was Sakurajima Dinosaur Park, a small hilltop park that over looks the ferry port below. The unique park takes its name from the life size dinosaur statues and dinosaur shaped play structures found around its grounds. It is also a nice cherry blossom spot as several hundred cherry trees are planted around the perimeter of the park and scattered about its lawns.
Unfortunately, Dinosaur Park happened to be one of the few places in Kagoshima where the blossoms have not reached full bloom yet. I suppose it's because they are more exposed and experience lower average temperatures than the other trees around the city. Either way, many of the trees have only just passed the 50% open mark and overall I don't think they will reach full bloom until around Tuesday or Wednesday of next week.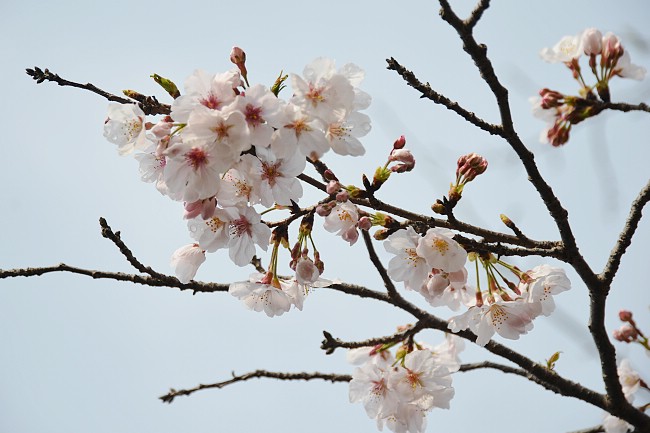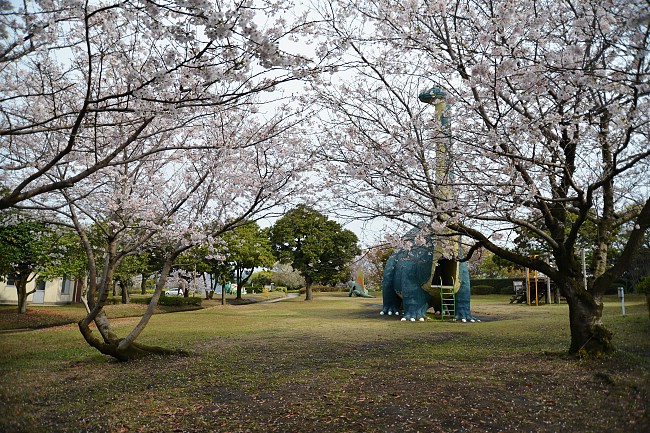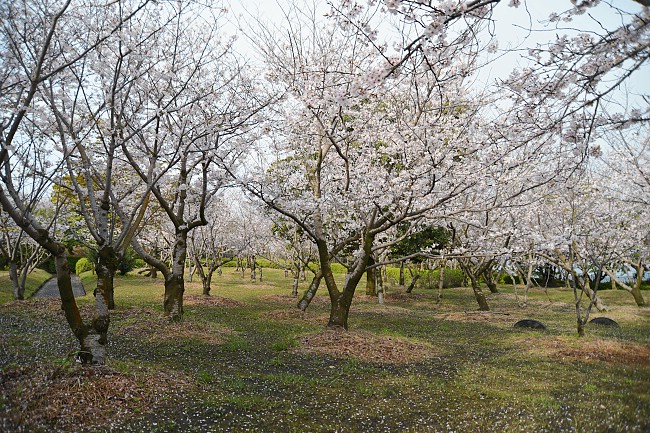 Yoshino Park
March 23, 2013 - full bloom
After returning to the mainland I headed over to Yoshino Park, a sprawling public park in the northern part of the city and about 25 minutes by bus from Kagoshima Chuo Station. Over 800 trees are found throughout the park, with a rather large concentration of them around the southwest corner. The park has lots of well-manicured lawns and ample space for picnicking throughout the grounds.
In contrast to Sakurajima Dinosaur Park earlier this morning, the cherry blossoms around Yoshino Park have reached full bloom and were absolutely beautiful today. Some parts of the park, such as the big cherry tree grove in the southwest corner, were slightly ahead and at that perfect stage where the petals were just beginning to fall. I'm a little bit worried for these parts of the park, though, because of tomorrow's rainy forecast. But most of the park should probably be good through Tuesday before the petals really start to fall.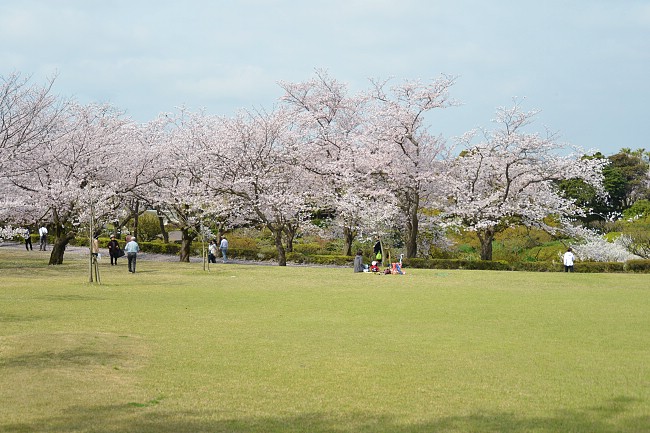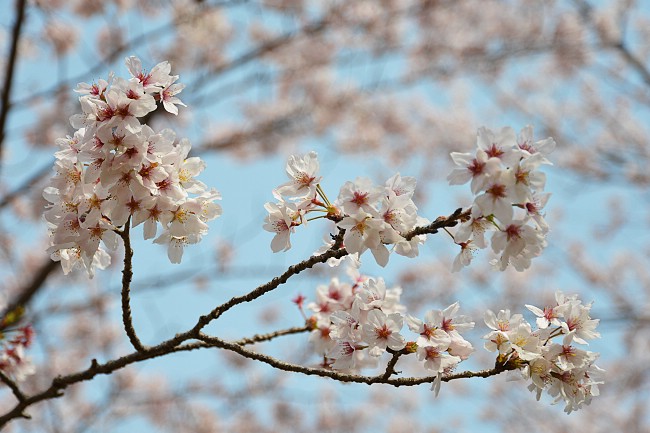 Yoshino Park is one of my top picks for hanami party spots, especially for families, as there is lots of space and a lot of other things around like play structures and fountains to entertain the kids. I was surprised today that it wasn't very crowded despite it being a Saturday at the peak of the season.
For the next two weeks (until April 7th) Yoshino Park has a cherry blossom festival during which they will extend their opening hours until 21:00. A few special events and an outdoor market will take place during festival period and the park will be illuminated in the evenings.