Cherry Blossom Report: Tokyo
Scott's Japan Travel Journal
by Scott, staff writer of japan-guide.com
This journal is a log of my travels within Japan. Here you'll find my personal opinions on the places I've been and the things I've seen. Also expect to see the occasional review and editorial. Thanks for reading.
2013/04/08 - Cherry Blossom Report: Tokyo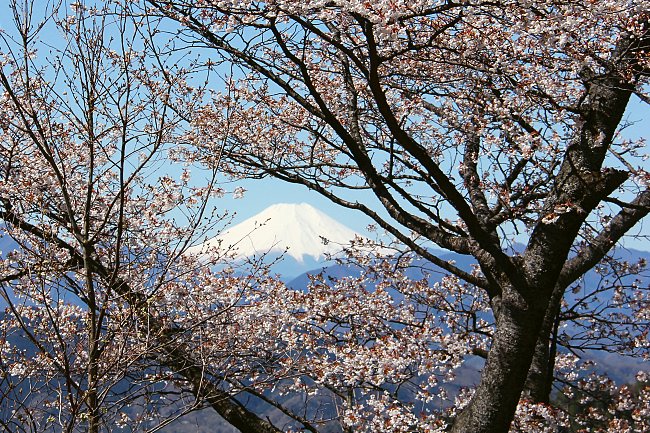 About one week ago we observed that the cherry blossom season around central Tokyo has pretty much come to a close, but today we went back down to revisit two of the later season hanami spots around the city: Mount Takao in the outskirts of western Tokyo where cherry trees were still in bloom due to the mountain's higher elevation and the much more central Shinjuku Gyoen where many late-blooming tree varieties can be seen.
Mount Takao (Takaosan)
April 8, 2013 - end of season (base of mountain)
April 8, 2013 - full bloom (summit and Itchodaira)
Mount Takao (Takaosan) is a popular hiking destination less than an hour west of Shinjuku. When Schauwecker visited the area last week, the trees around the base of the mountain were at full bloom, but today they were pretty much void of petals, no doubt sped along by the extreme wind and rain over the last few days.
The trees around the top of the mountain were mostly Yamazakura cherry trees, in contrast to the more common Somei Yoshino variety. They have reached full bloom and should remain enjoyable through the week.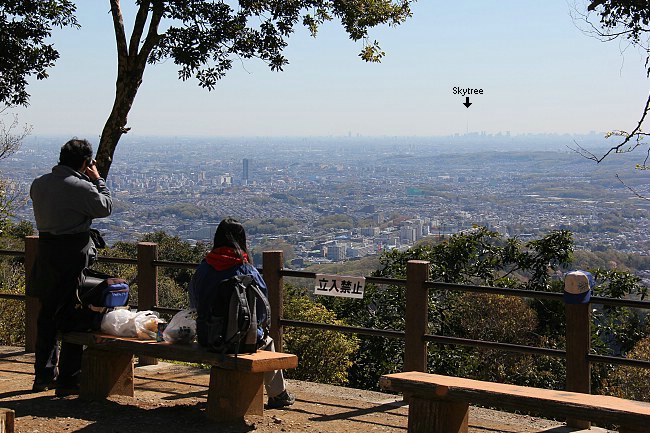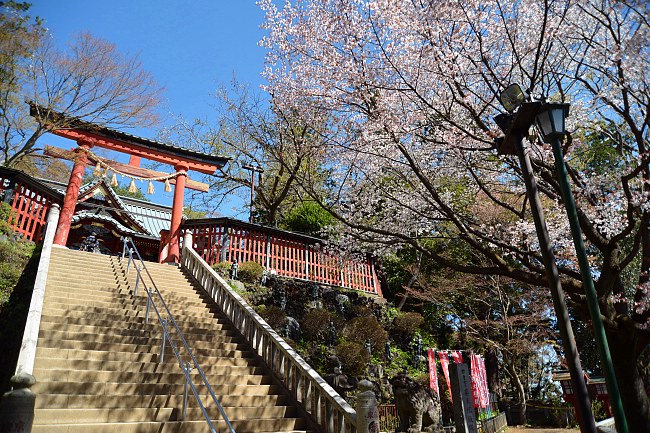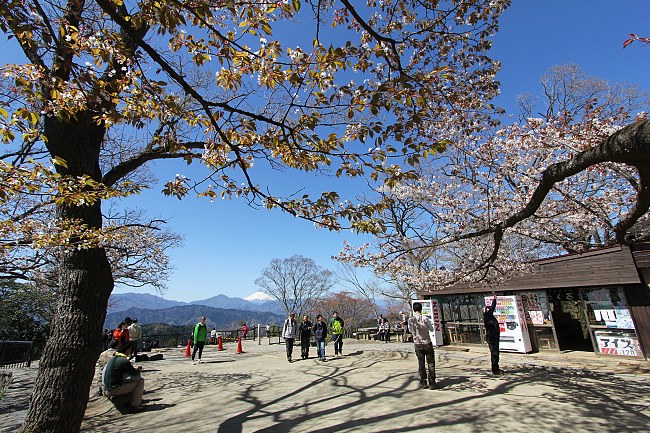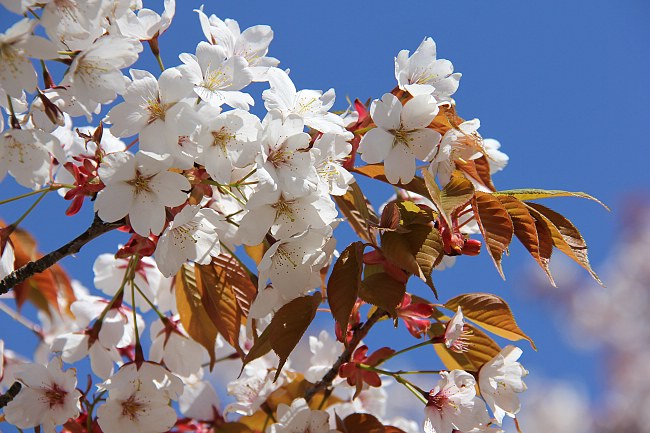 We were also able to check out the Itchodaira area, a spot about 30 minutes past the summit of Mount Takao. Also known as the Takaosan Senbonzakura ("Mount Takao Thousand Cherry Trees"), it is filled with a variety of different cherry trees planted along the trail through the area. Many of the trees around Itchodaira were at full bloom today and worth a visit if you missed the main season around Tokyo.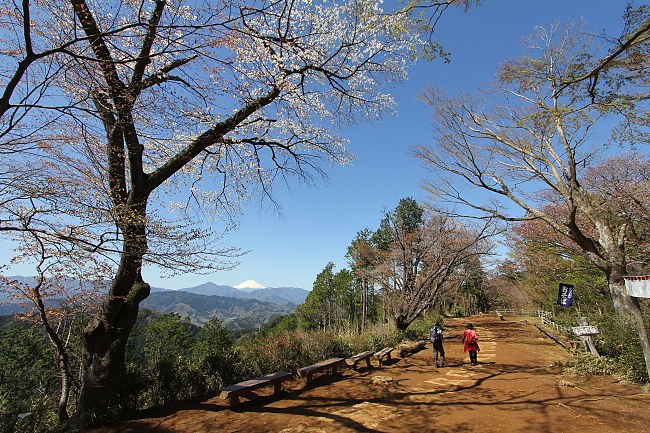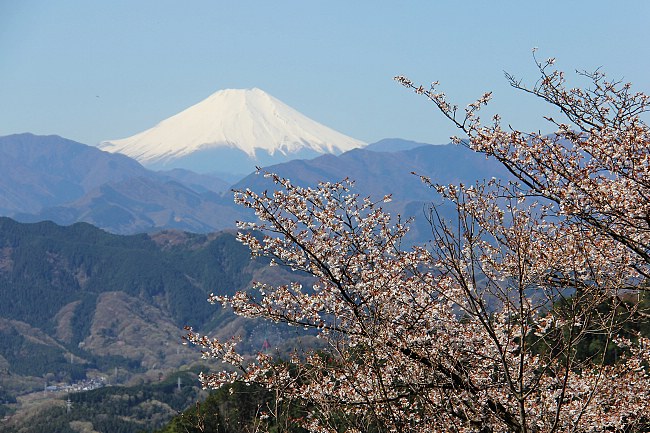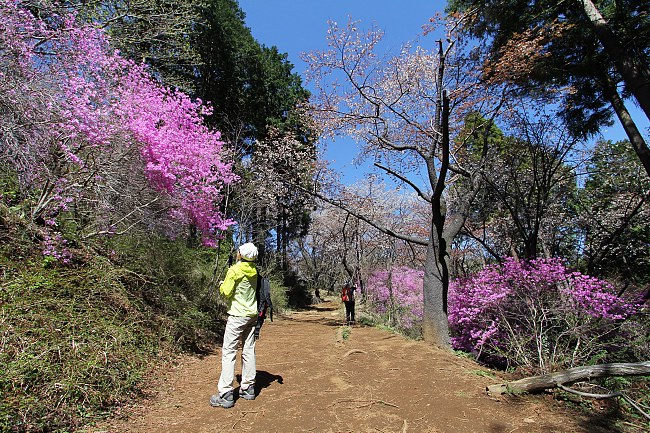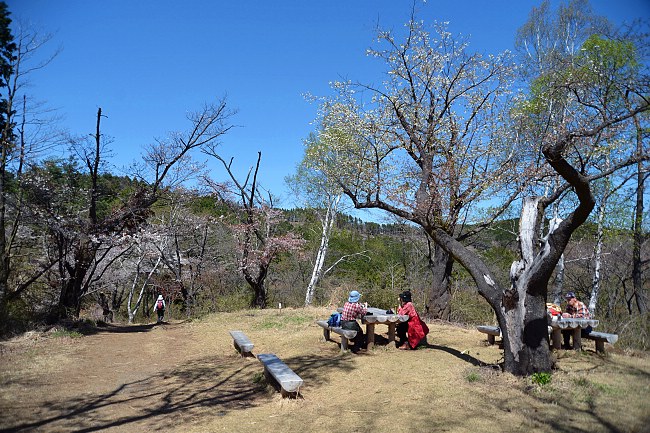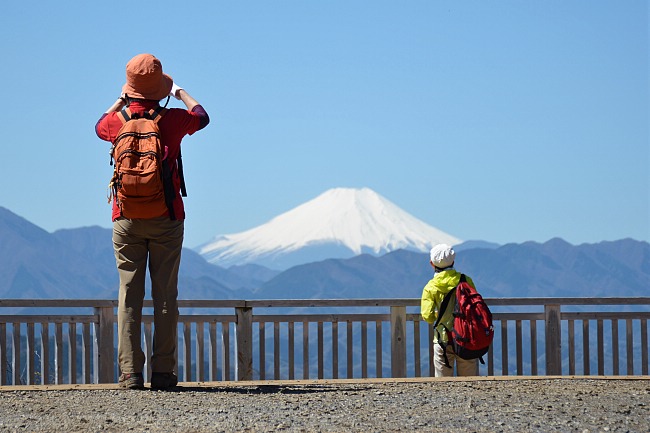 Shinjuku Gyoen
April 8, 2013 - end of season (Somei Yoshino)
April 8, 2013 - full bloom (later blooming varieties)
The main cherry blossom season around Shinjuku Gyoen has come to a close as the prominent Somei Yoshino trees have lost virtually all of their petals.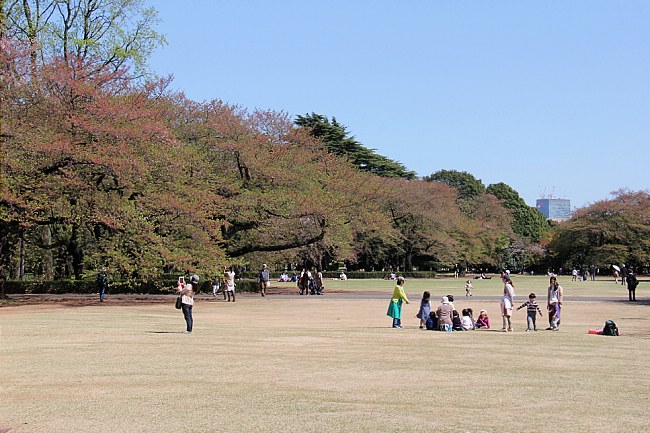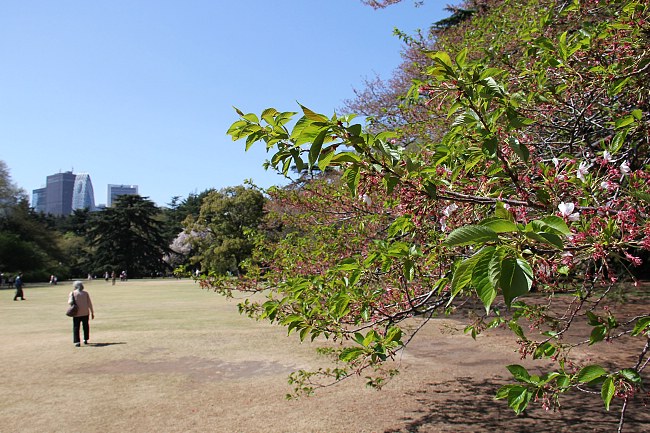 But Shinjuku Gyoen is also Tokyo's best place to see later blooming cherry tree varieties, as several hundred late blooming trees are found around the park grounds and usually continue to bloom through April. Most of these trees were at or approaching full bloom today, and if you didn't know better, you could have mistaken it for the peak of the season. The blossoms will probably end a little earlier than normal due to this year's accelerated schedule, but will likely remain enjoyable for two more weeks barring any drastic weather.