Cherry Blossom Report: Hakone
Scott's Japan Travel Journal
by Scott, staff writer of japan-guide.com
This journal is a log of my travels within Japan. Here you'll find my personal opinions on the places I've been and the things I've seen. Also expect to see the occasional review and editorial. Thanks for reading.
2013/04/10 - Cherry Blossom Report: Hakone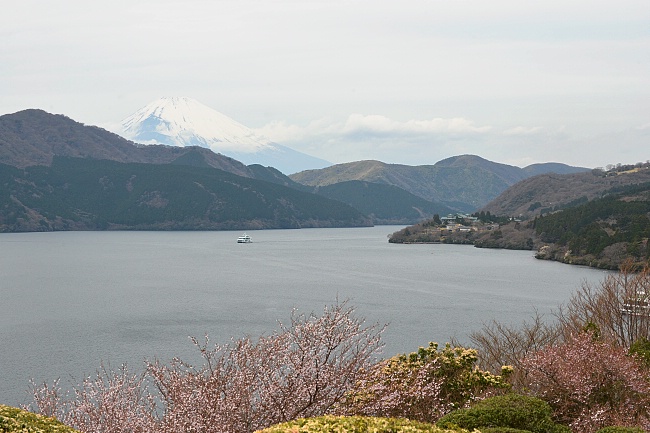 Though not really known as a major cherry blossom destination, Hakone nonetheless has several nice cherry blossom spots. Due to Hakone's wide range of elevation from close to sea level to over 1000 meters, cherry blossoms can usually be seen somewhere around Hakone for most of the month of April. So with this year's interest in hanami spots that bloom after Tokyo but are still within daytrip distance of the city, we headed over to Hakone to make our first cherry blossom report ever from the area.
Overall today, the more common Somei Yoshino cherry trees around Hakone were at the end of the season and mostly clad in green leaves. Several spots, however, had a variety of other cherry trees that were still in bloom.
Hayakawa Riverbank at Miyagino
April 10, 2013 - end of season
The Hayakawa River flows from Lake Ashinoko through northern Hakone to the Sagami Bay. About 150 Somei Yoshino cherry trees are planted along a 600 meter stretch of the river embankment at Miyagino about a 10 minute walk downhill from Gora Station. The area can also be reached by Hakone Tozan Buses which stop at Miyagino bus stop. The trees along the river typically blossom from early to mid April, but today were already at the end of the season. Pretty much all of the trees were green and none seemed to have any petals left (although that could be partially because of recent storms in the area).
A few other cherry tree varieties were still in bloom along the bank opposite the Somei Yoshino trees, and there is a light up event along the river from 18:00 to 21:00 every evening from April 1-15th.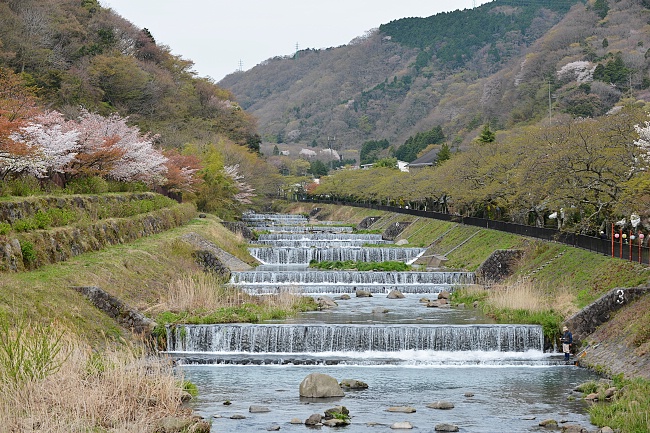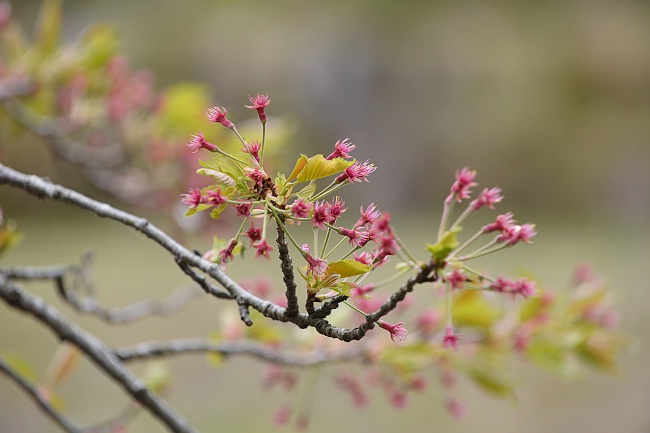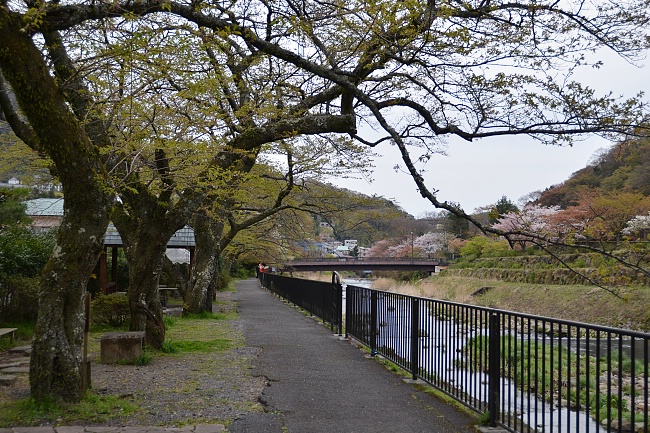 Gora Park
April 10, 2013 - beyond peak
Gora Park is a public park on the hill above Gora Station. About 50 cherry trees of different varieties are planted around the park, however many of the trees have already lost their petals. Despite that there are still several types of cherry trees, such as Yamazakura, Mamezakura, and the slightly later blooming Yaeshidarebeni cherry trees, that were still around full bloom.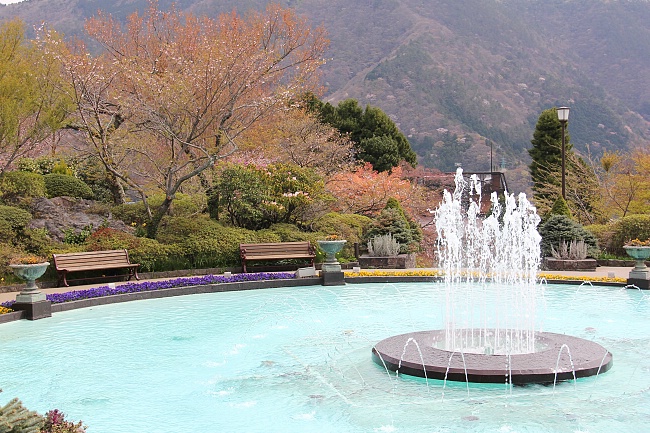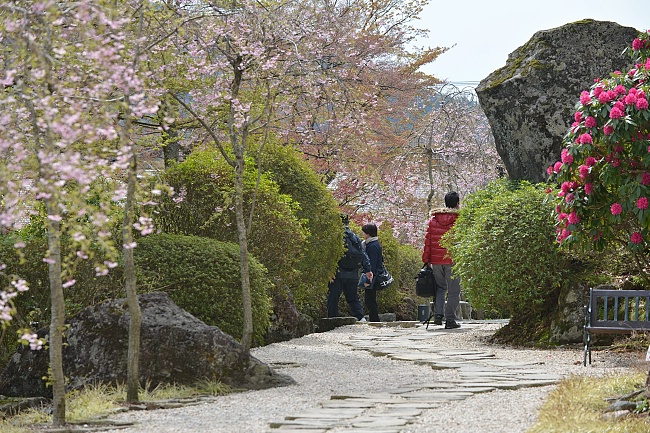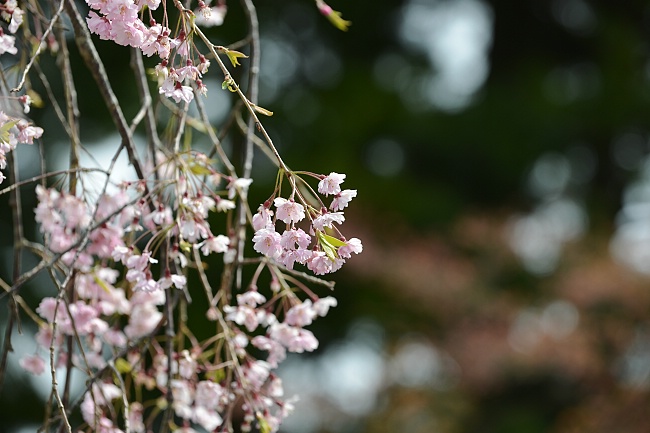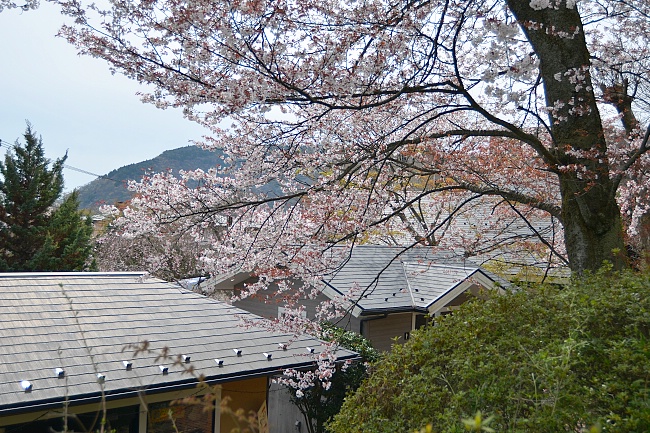 Hakone-en
April 10, 2013 - just opened (0-10%) (Oshima Cherry Tree)
Hakone-en is a lakeside leisure park on the eastern shore of Lake Ashinoko. Anchored at one end by the upscale The Prince hotel, Hakone-en has several touristy attractions such as an aquarium, petting zoo, water activities such as boating and sightseeing tours of the lake, and a variety of shops and restaurants. The park is also the base station of the Komagatake Ropeway and can be reached by both Odakyu and Izuhakone buses.
Several different types of cherry trees are scattered around Hakone-en, some of which were at full bloom today. However, the main attraction is a giant, 90 year old Oshima cherry tree planted on the waterfront lawn. Today its blossoms were only just beginning to open, but with such good weather in the forecast for the next few days I wouldn't be surprised if it was able to reach full bloom sometime early next week.
From April 13 to May 6, 2013 Hakone-en will hold a Sakura Festival, during which there will be a variety of special events and attractions.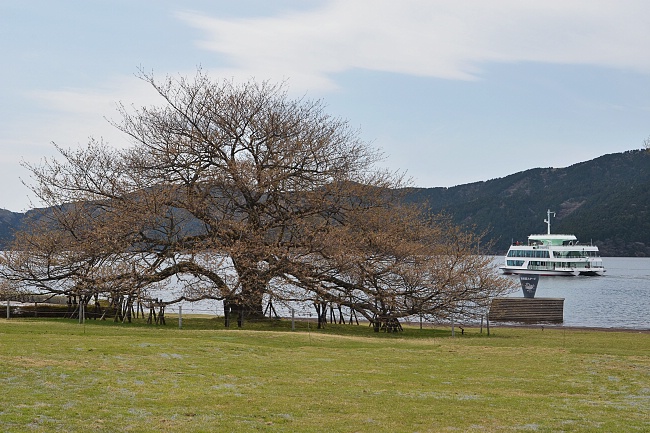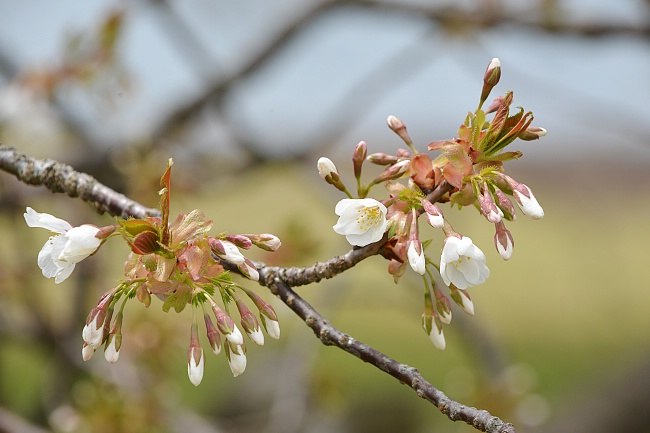 Detached Palace
April 10, 2013 - full bloom
Our final stop today was the Hakone Detached Palace, the former summer palace of the Imperial Family, which has been opened up to the public as a park. The former palace grounds sit along the southern shore of Lake Ashinoko and provide a commanding view over the lake all the way to Mount Fuji in good weather.
The Detached Palace doesn't have a large density of cherry trees, but several different types can be found around the grounds. The most common cherry trees seemed to be the Mamezakura, a wilder variant with small, bell shaped blossoms, that is also known as Fujizakura for their prevalence in the region. The Mamezakura were at full bloom today and should be enjoyable to see for several more days.