Cherry Blossom Report: Sendai
Scott's Japan Travel Journal
by Scott, staff writer of japan-guide.com
This journal is a log of my travels within Japan. Here you'll find my personal opinions on the places I've been and the things I've seen. Also expect to see the occasional review and editorial. Thanks for reading.
2013/04/18 - Cherry Blossom Report: Sendai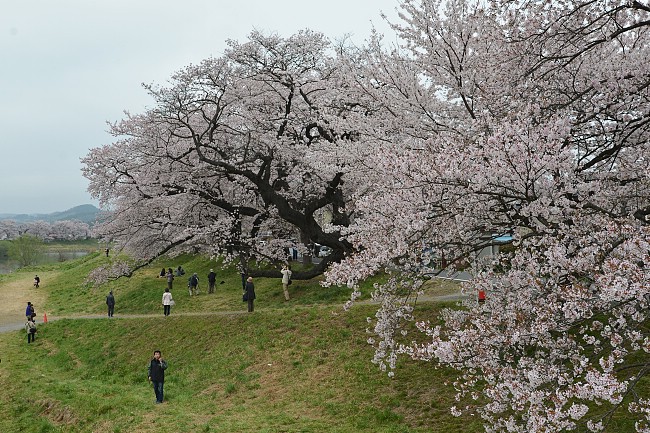 Today we continued our Tohoku Region cherry blossom reporting from Miyagi Prefecture, with stops in Sendai in addition to the nearby coastal cities of Matsushima and Shiogama. This year the cherry trees around Sendai opened on April 9th and have already reached full bloom across the city. The blossoms should remain at their peak for the next few days, so travelers who missed the season around Tokyo may want to consider taking a side trip to the area. If you do go, consider getting a JR East pass which pays off immediately with the round trip.
Saigyo Modoshi no Matsu Park
April 18, 2013 - just opened (0-10%)
We started off the day in Matsushima, a scenic coastal town about 30 minutes by train from Sendai. The area is famous for Matsushima Bay and the hundreds of pine tree clad islets that fill it. Views of the bay are considered one of the three most scenic views in Japan.
A few scattered cherry trees (at various states) can be found around Matsushima's waterfront area, but the real cherry blossom prize is Saigyo Modoshi no Matsu Park, a small mountainside park which overlooks the bay from behind the town. About 260 cherry trees are planted around the park, which tend to bloom from mid April to early May and are typically a little bit later than the blossoms around Sendai. Only a few of the blossoms have opened so far, but the closed buds looked like they were just about ready to pop open. The whole park will likely burst into bloom in the next few days and will probably reach full bloom by early next week.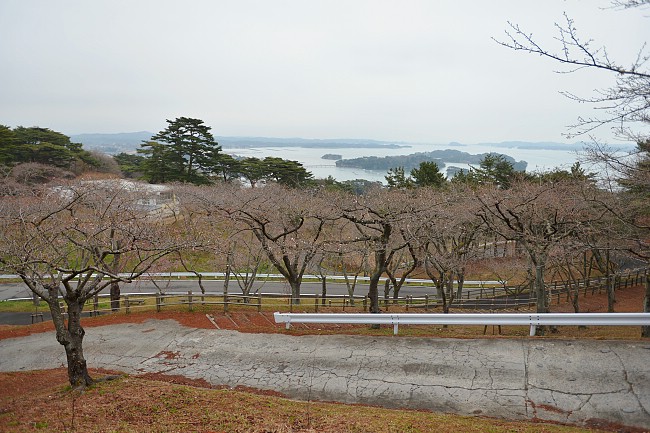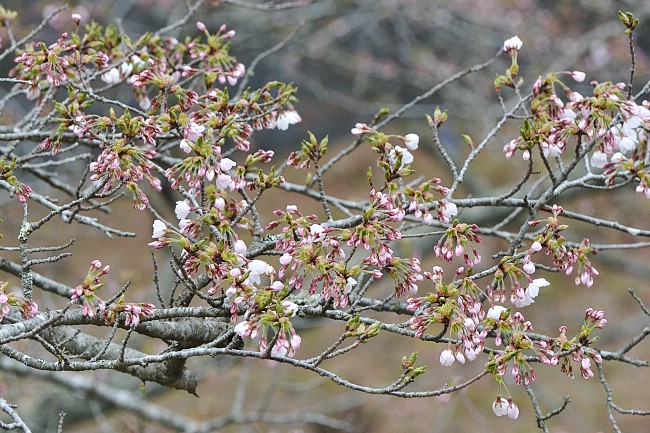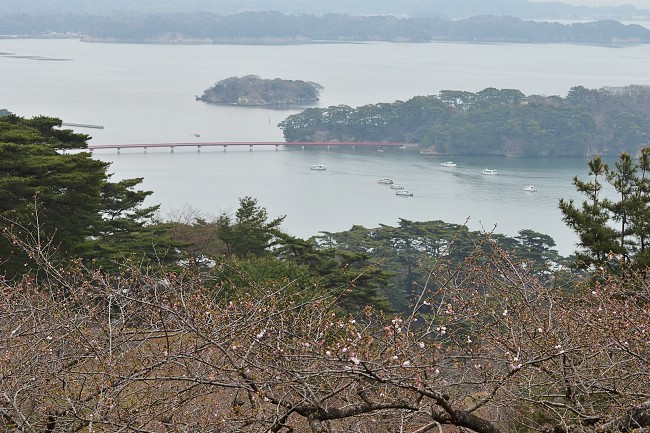 Shiogama Shrine
April 18, 2013 - full bloom
Our next stop was Shiogama, a port city which is connected to Matsushima by sightseeing boats through beautiful Matsushima Bay. Just 30 minutes by train from Sendai, Shiogama has a thriving fishing industry and is famous for having the highest density of sushi restaurants in Japan.
One of the city's main attractions is Shiogama Shrine, which lies about 15 minutes walk from Hon-Shiogama Station. The shrine boasts around 300 cherry trees of nearly 30 different varieties planted all around its grounds, including a later blooming type, called Shiogama Zakura, which is unique to the shrine.
Due to the variety of species, Shiogama Shrine has a slightly longer cherry blossom season which usually lasts from mid April to early May. So far the majority of the trees were at full bloom around the shrine today and should remain at their peak for several more days. The later blooming Shiogama Zakura, however, were still closed and won't open for several more days.
Shiogama Shrine hosts an annual Sakura Festival on the 4th Sunday of April (which is April 28th this year). Also the cherry trees will be lit up in the evenings until 22:00 during the cherry blossom season.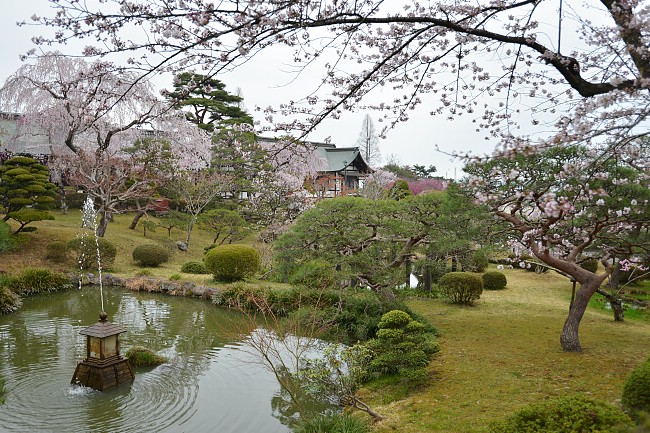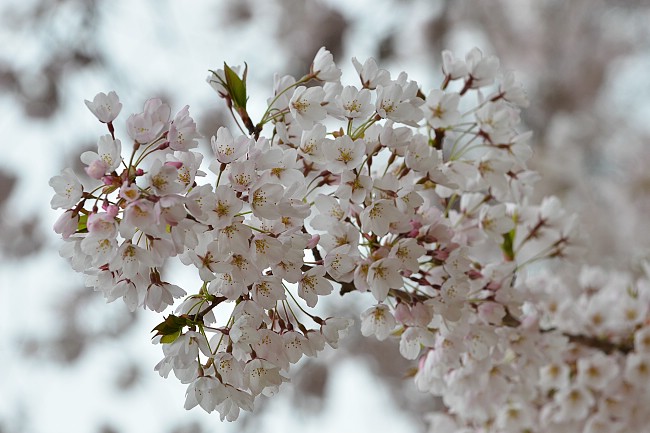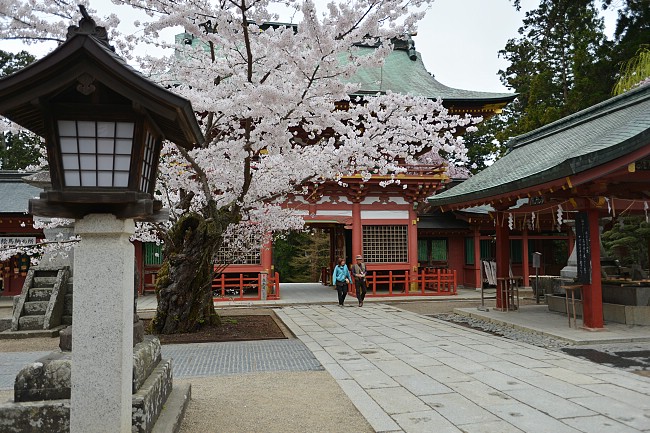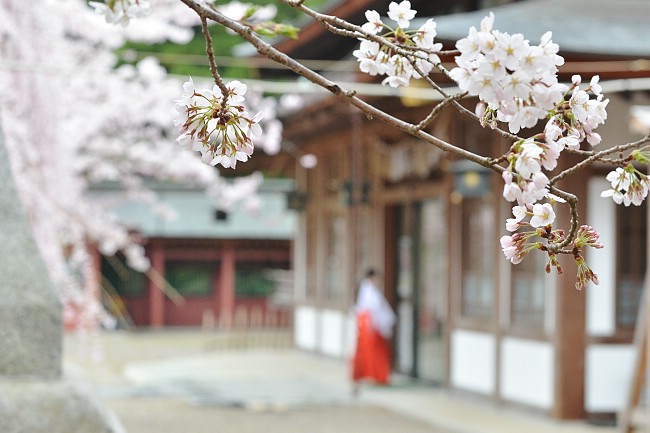 Tsutsujigaoka Park
April 18, 2013 - full bloom
Finally arriving in Sendai City proper, we headed over to Tsutsujigaoka Park, a large public park next to Tsutsujigaoka Station one stop east of Sendai Station by the JR Senseki Line. One of Sendai's more popular hanami spots, the park features more than 350 cherry trees, including a large proportion of weeping cherry trees, planted around its pathways and lawns.
Most of the trees around Tsutsujigaoka Park were at full bloom today and should remain at their peak into early next week. The weeping cherry trees were especially nice, and lots of groups were having hanami parties underneath the trees.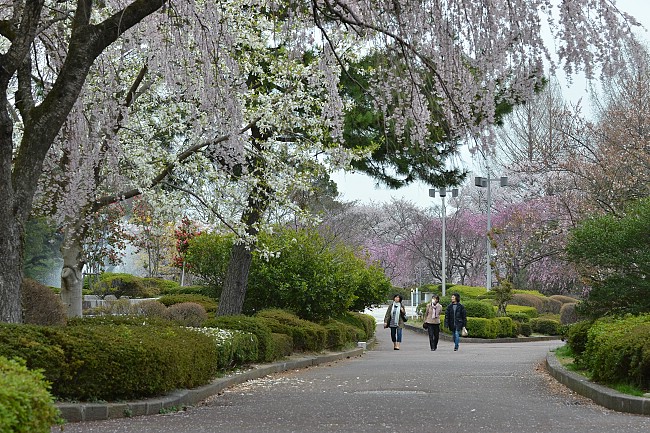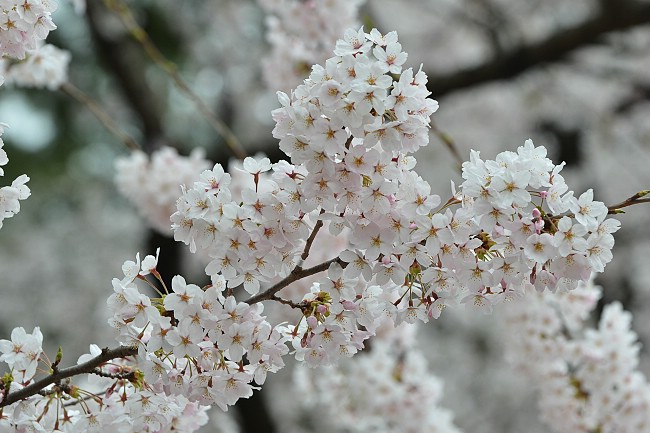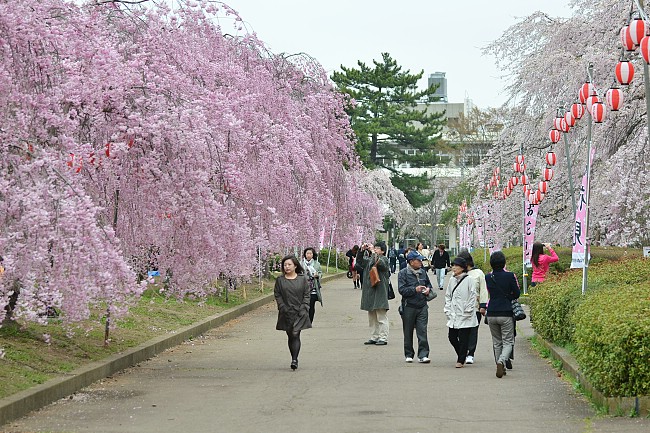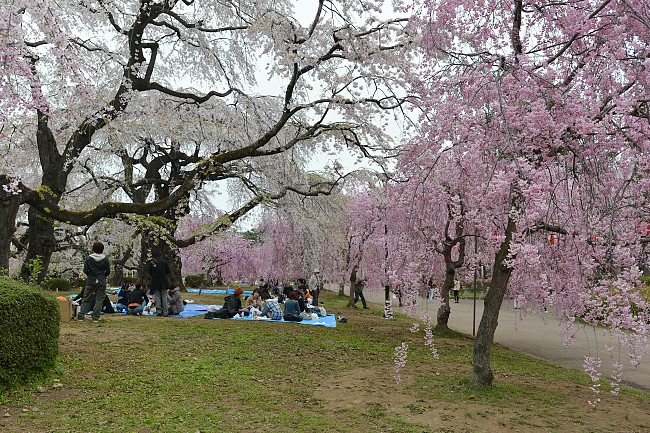 Shiroishi Riverside
April 18, 2013 - petals starting to fall
Our final stop today was to the Shiroishi Riverside, a new spot for us, which is about a 30 minute train ride south of Sendai Station. Nearly 1200 cherry trees are planted along an 8km stretch of the Shiroishi River, with the bulk of the trees found along a paved walking path between Funagaoka and Ogawara stations.
The famous view of the riverside is the Hitome Senbonzakura, a spot about halfway between the two stations from where you can see 1000 cherry trees along both banks of the river in combination with Mount Zao in the distance on a clear day.
The trees along the Shiroishi River typically bloom from mid to late April; however, this year the blossoms came out a little bit early and have already reached the point where the petals were starting to fall. But the area still looks very full and should remain quite beautiful over the next few days. There is some rain and strong winds are forecast over the weekend, though, which could have some damaging effects on the blossoms.
A large festival ground can be found along the river near Ogawara Station and features food stalls and plenty of picnic space for hanami parties. A cherry blossom festival is also held here from April 10-24, during which time the trees will be lit up in the evenings from 18:00 to 22:00.