Autumn Color Report: Fujigoko
Scott's Japan Travel Journal
by Scott, staff writer of japan-guide.com
This journal is a log of my travels within Japan. Here you'll find my personal opinions on the places I've been and the things I've seen. Also expect to see the occasional review and editorial. Thanks for reading.
2013/11/06 - Autumn Color Report: Fujigoko
Today I headed down to the Fuji Five Lakes (Fujigoko) region at the base of Mount Fuji to check on the autumn color (koyo) season around the mountain. It's been about three weeks already since Sean made his report from the area and since then the colors have greatly improved.
I started my day at the Chureito Pagoda, the famous cherry blossom spot that offers nice views of the pagoda in combination with sakura and Mount Fuji. The cherry trees around the pagoda usually turn a dull shade of orange relatively early in the autumn season, and they had already lost most of their leaves by this morning . Instead it was the maple trees along the stairs and some of the slopes around the pagoda that were beginning to shine today with nice bright autumn colors that are just starting to approach their peak.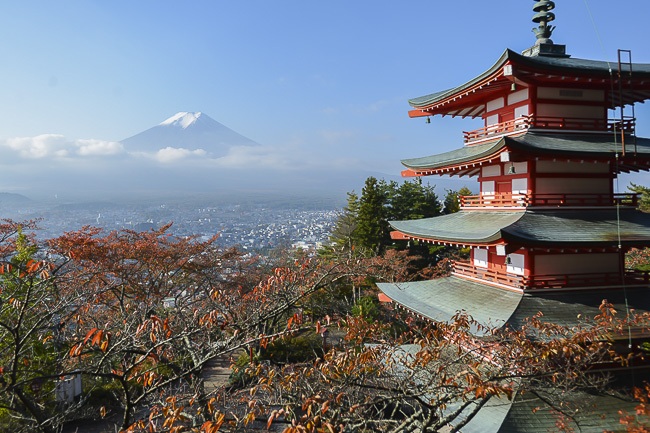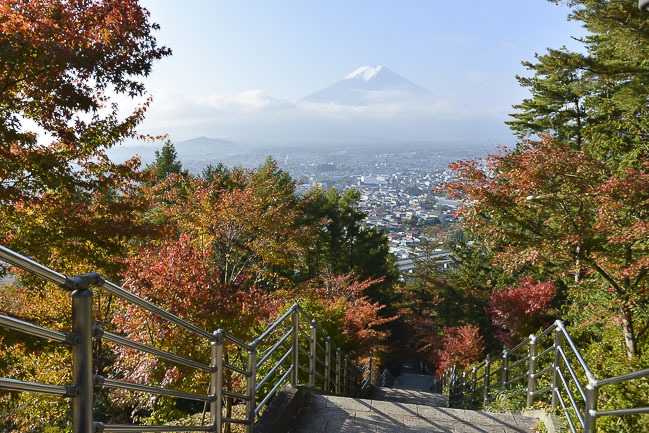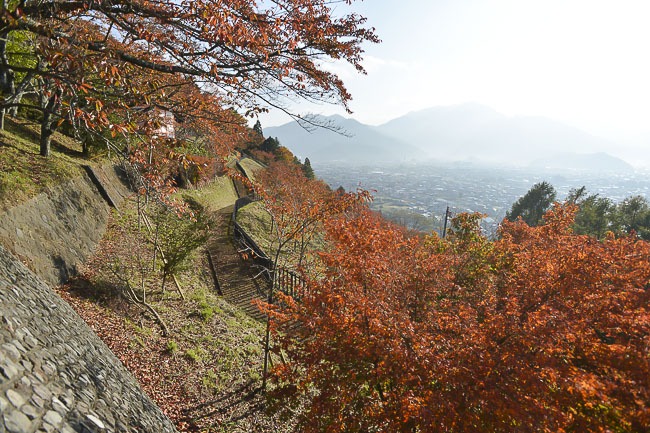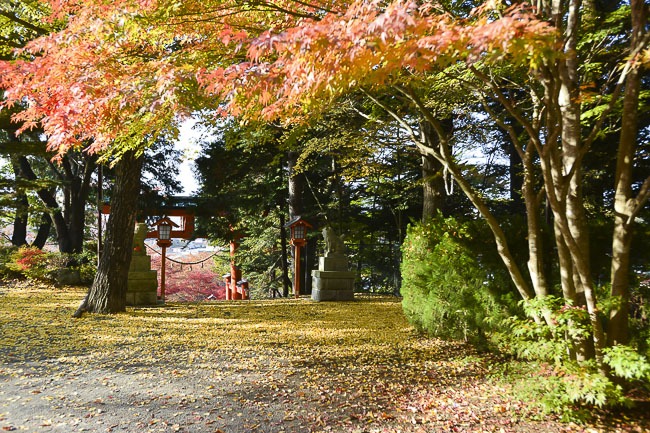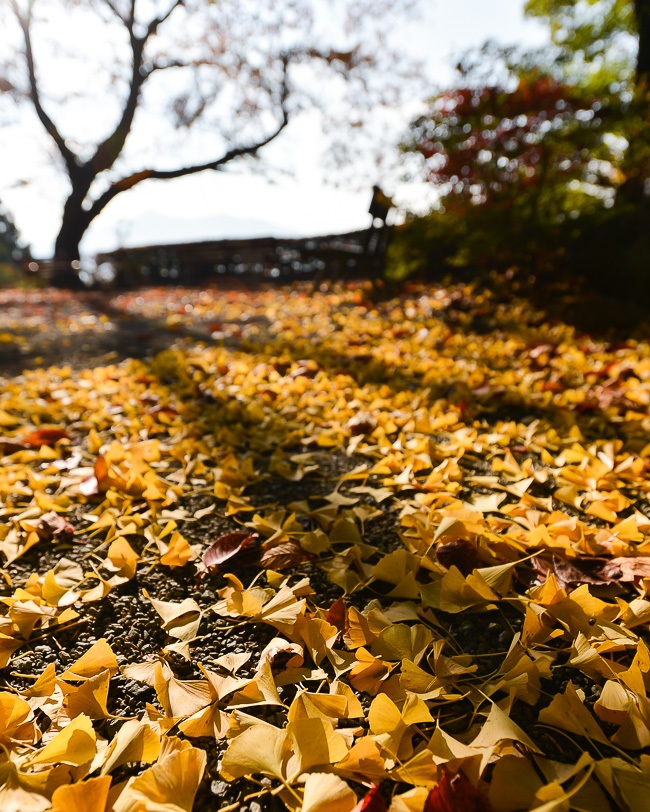 After visiting the pagoda I drove over to the northern shore of Lake Kawaguchiko to check out the Koyo Tunnel. The rows of maple trees here were still in the relatively early stages of their autumn transformation and will need another few weeks to really reach their peak.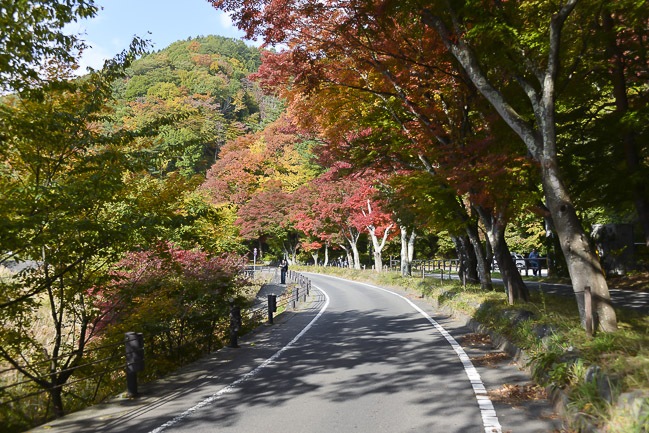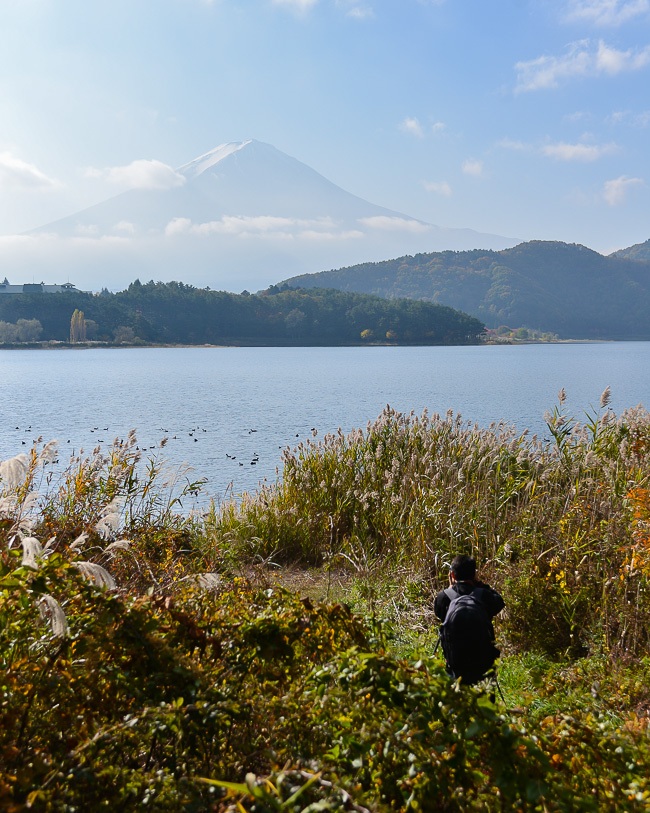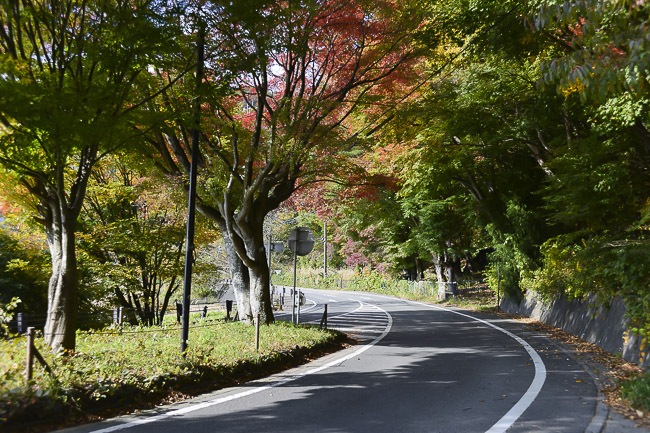 Next I checked out the Maple Corridor, a maple tree lined canal that leads to the Kubota Itchiku Kimono Museum. While many of the more exposed maple trees in this area were already reaching nice shades of orange and red, the trees that lined the canal area were still rather green today. Again, this area is going to need a little more time to reach its peak. In the meantime, an autumn festival is being held in the area for the entire month of November featuring food and craft vendors along the northern lakeshore. Also, the trees along the corridor will be illuminated in the evenings until 22:00.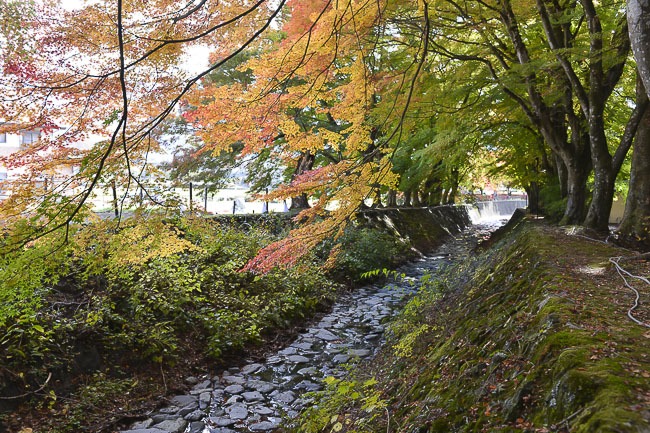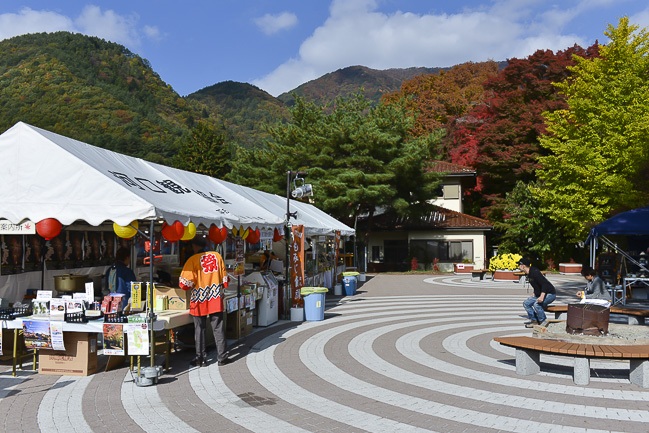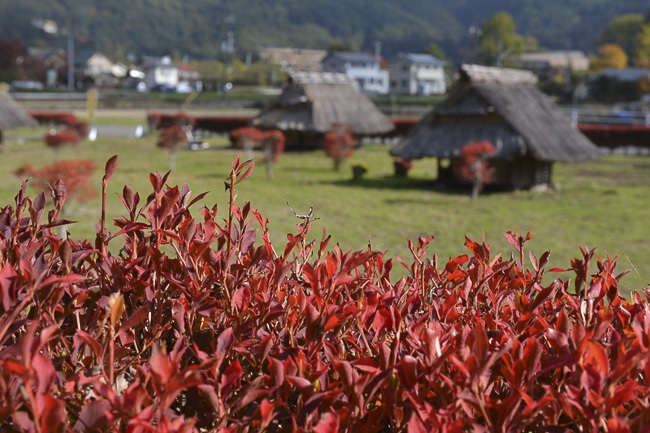 Finally, my last stop for the day was at the southern shore of Lake Yamanakako to pay a visit to the lakeside Yuyake no Nagisa Park. The trees here looked to be slightly ahead of those around Lake Kawaguchiko, with maples approaching or at their peak already today. Yuyake no Nagisa Park also has an autumn festival that is usually rather early in the season. This year it runs from October 25 to November 10, 2013 and includes evening illuminations until 21:00.