Autumn Color Report: Osaka
Scott's Japan Travel Journal
by Scott, staff writer of japan-guide.com
This journal is a log of my travels within Japan. Here you'll find my personal opinions on the places I've been and the things I've seen. Also expect to see the occasional review and editorial. Thanks for reading.
2013/11/27 - Autumn Color Report: Osaka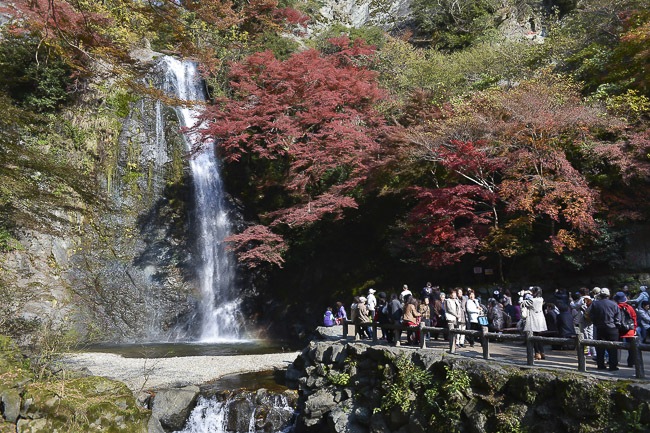 For today's report I paid a visit to Minoo Park (also Romanized as Mino or Minoh) about 30 minutes north of Osaka Station. The park is one of Osaka's better autumn color (koyo) spots and comparable to Tokyo's Mount Takao in that it is some nice outdoor nature in surprisingly close proximity to the bustling city.
Though today's walk was longer, it was a comparatively relaxing trek especially compared to yesterday's six stop dash through Kyoto's eastern mountains. The natural scenery was just what I needed after seeing so much of the "manufactured nature" that you are presented with in the temple gardens (and yes, I realize the irony in comparing a natural Osaka to a manufactured Kyoto, and yes, I realize that most of the maple trees along the road up through Minoo were probably planted there).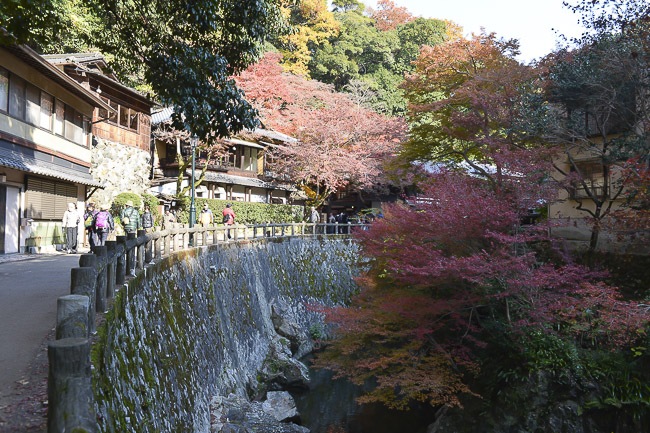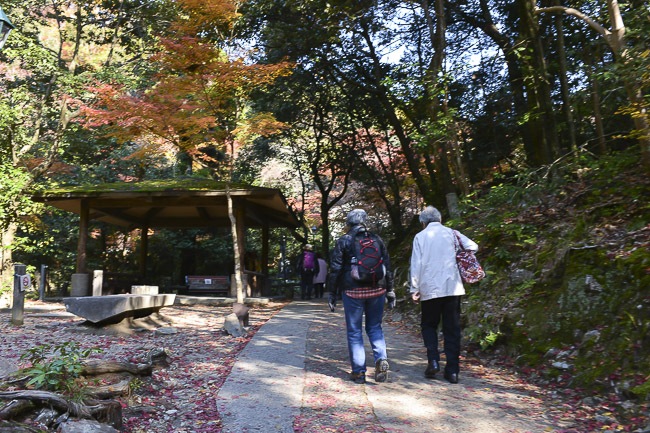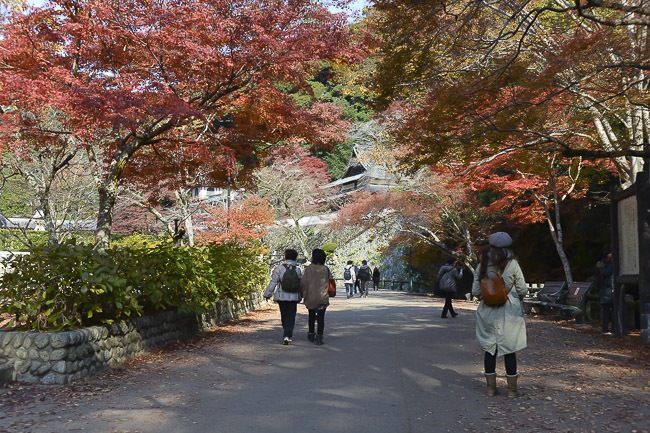 Upon arriving at Minoo Station I immediately headed up the hill and into the lower areas of the park. There were relatively few colorful trees around there, which is one of the tradeoffs of natural koyo (and natural cherry blossoms too). The density just doesn't compare to gardens that have been meticulously designed by humans.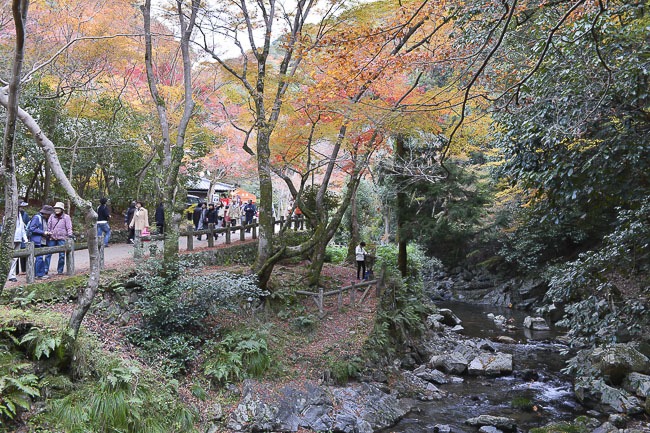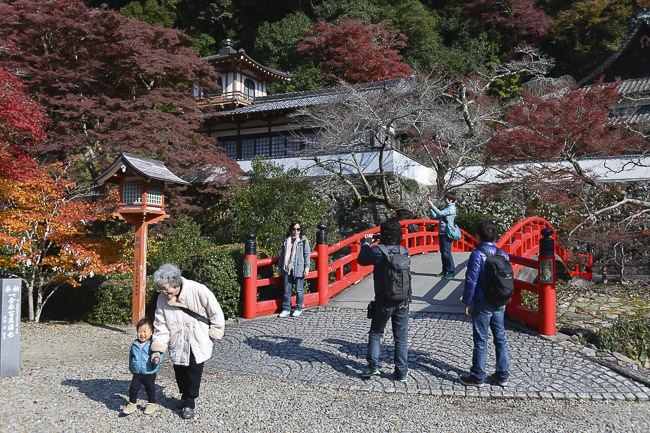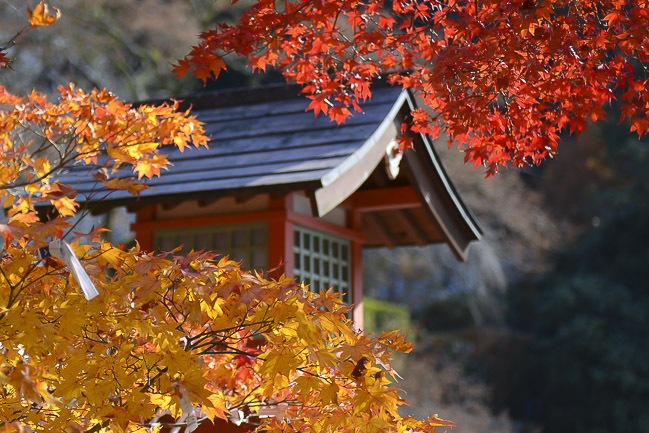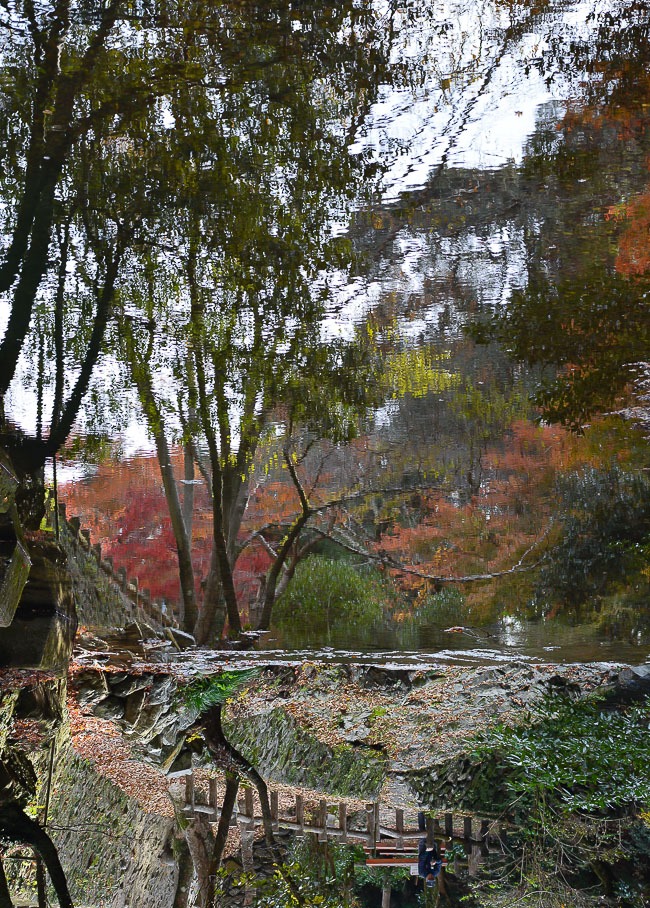 I had a little trouble pinning down the state of the colors around the lower areas. Basically the more exposed trees were at the middle or end of the peak, while the more sheltered trees were still approaching the peak.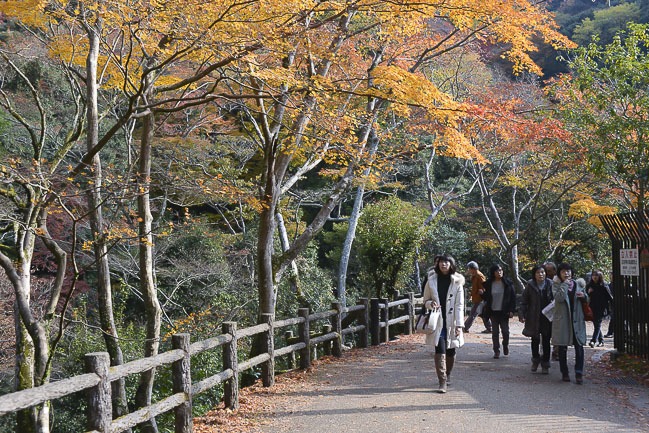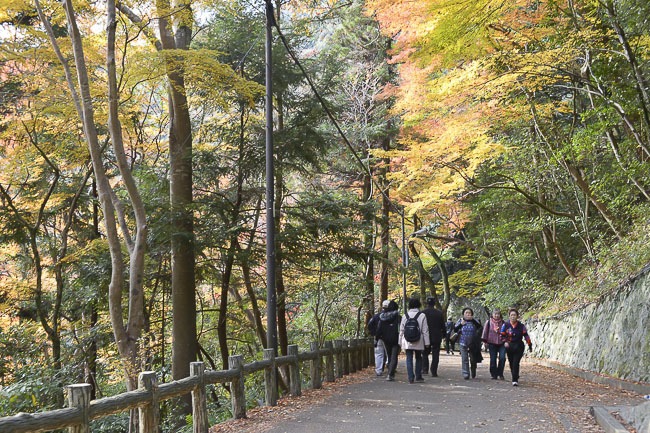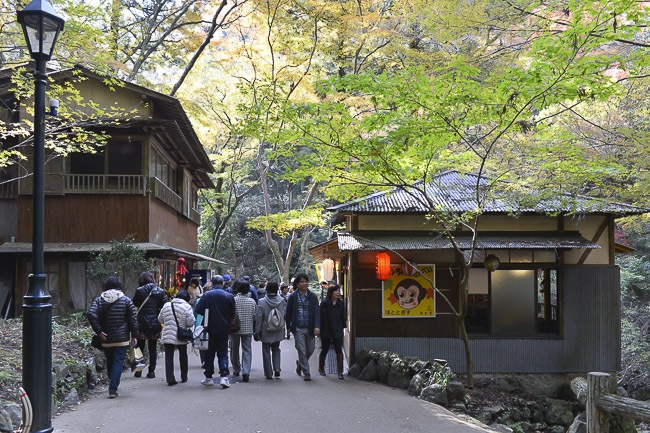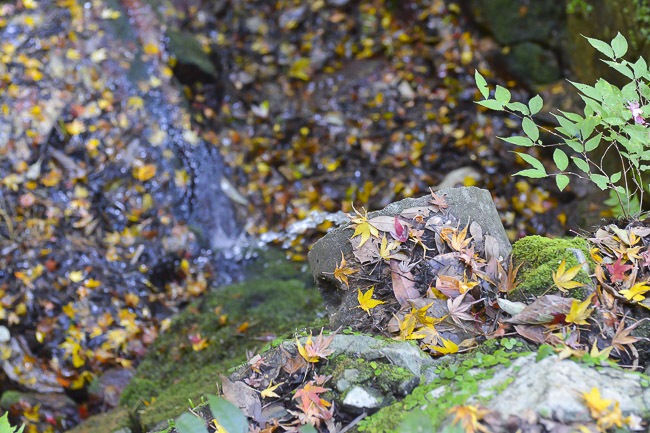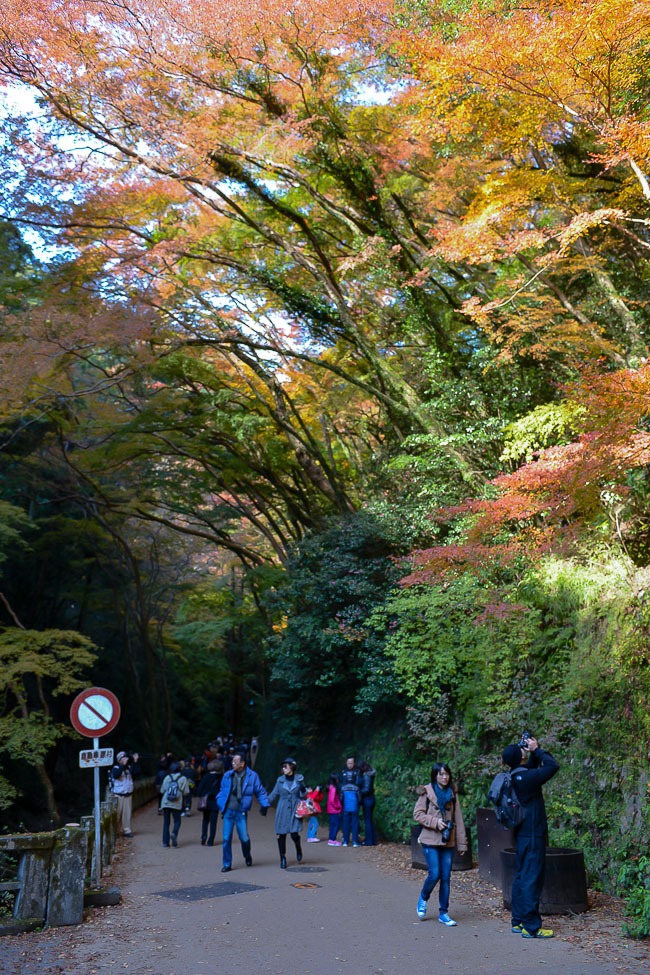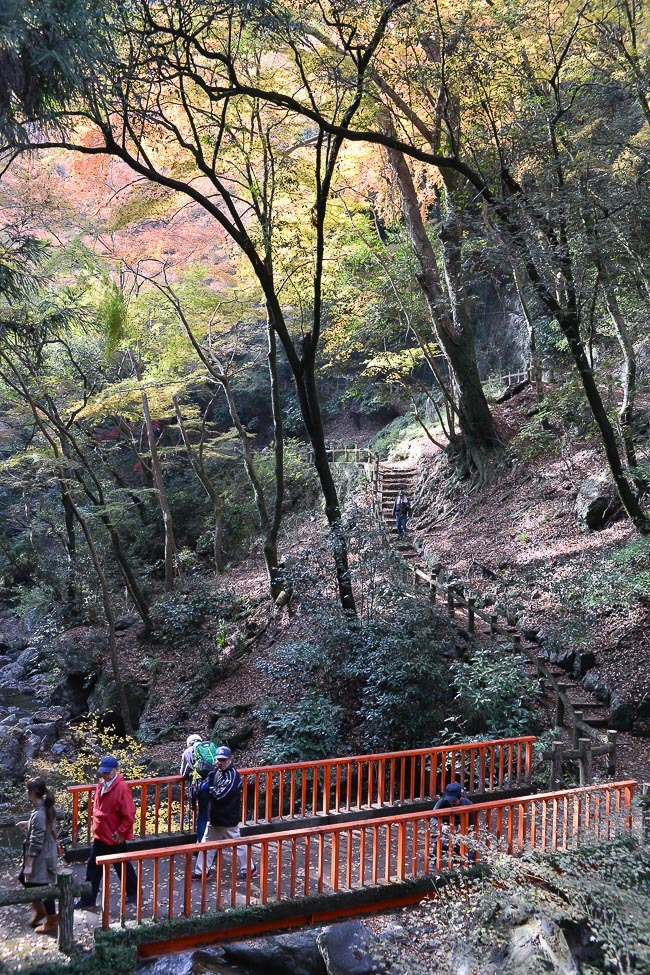 Off course, on the other hand you don't get 33 meter high waterfalls in manmade gardens, which is the reward for those who make the arduous, 3 kilometer long walk up the hill. Actually it's an extremely easy, paved road that you only barely notice is uphill at points. It's easily doable by people of all ages and abilities.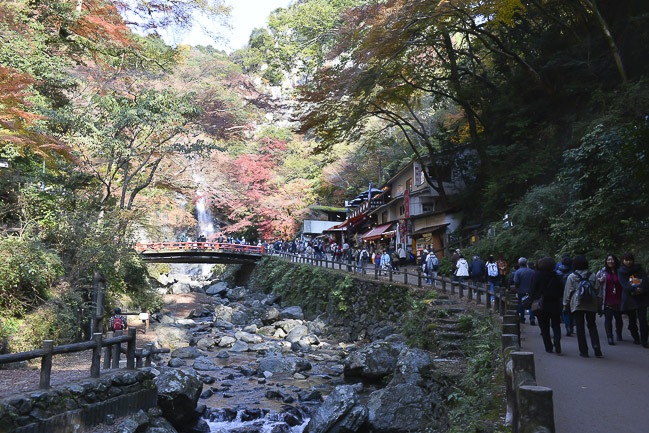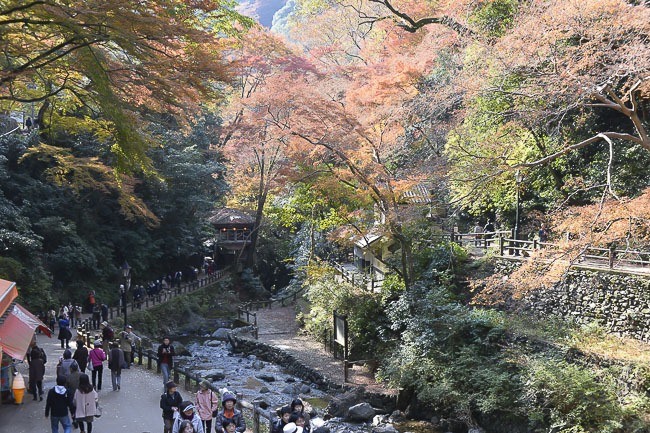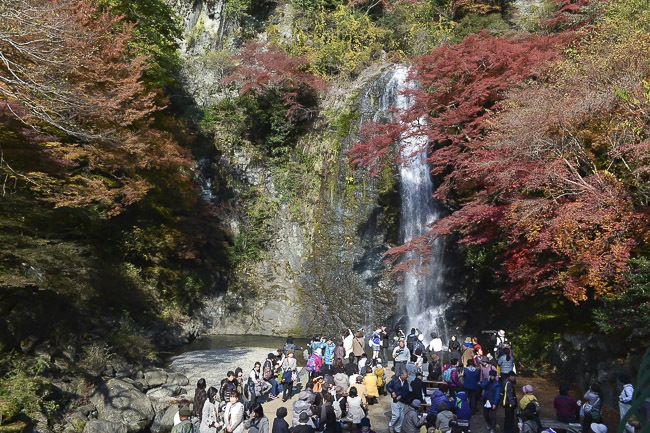 There were lots more trees as you got closer to the waterfall and lots more nice colors to be seen. Similar to yesterday, the leaves look to be around the end of the peak. The colors were nice and full, but somewhat dull (or even brown). Regardless, the park should remain nice for a little while longer, and I suspect that this weekend will be pretty crowded as people rush to get their koyo on before it is too late.