Autumn Color Report: Kanazawa
Scott's Japan Travel Journal
by Scott, staff writer of japan-guide.com
This journal is a log of my travels within Japan. Here you'll find my personal opinions on the places I've been and the things I've seen. Also expect to see the occasional review and editorial. Thanks for reading.
2013/11/28 - Autumn Color Report: Kanazawa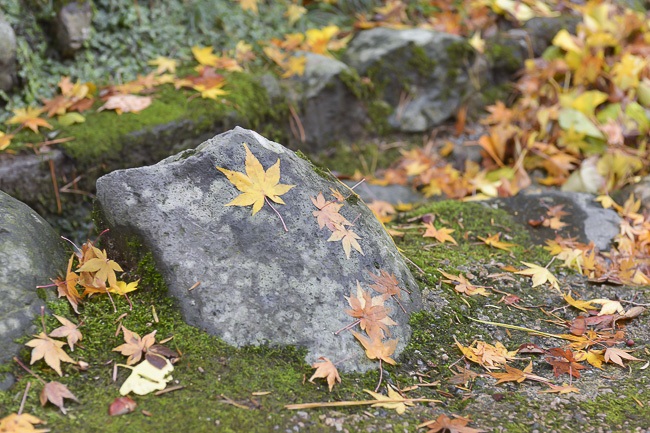 Today, in another slight departure from our regularly scheduled autumn program, I hopped on the Thunderbird limited express train for a 2.5 hour train ride to Kanazawa, where I paid a cold, wet visit to Kenrokuen Garden. The famous garden is widely considered to be the best of Japan's "three most beautiful landscape gardens", which is saying a lot considering the competition includes Mito's Kairakuen and Okayama's Korakuen.
Unfortunately, the day didn't get off to too good of a start. The weather for the entire train ride up alternated from gloomy to rainy and back again, and I was beginning to worry that there would be more than the light on and off rain that the weather report predicted. Luckily it didn't really rain all that much while I was exploring the garden... it lightly snowed instead mading me wish I had brought some warmer clothes!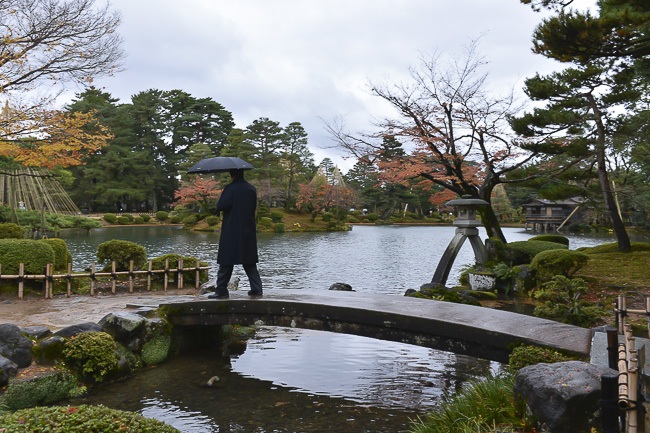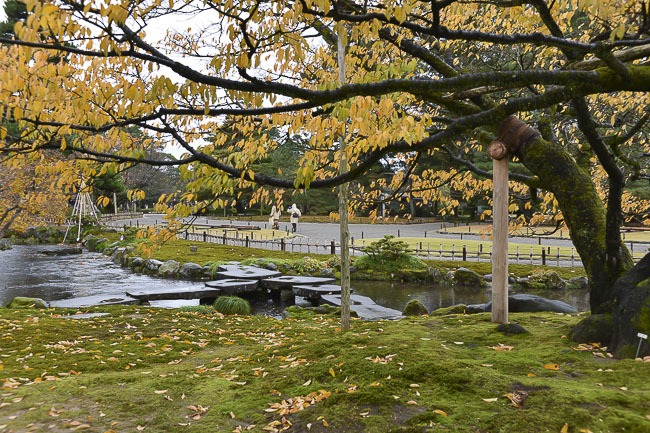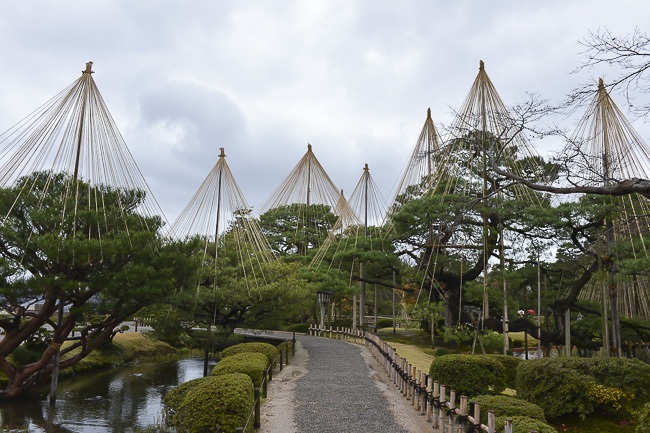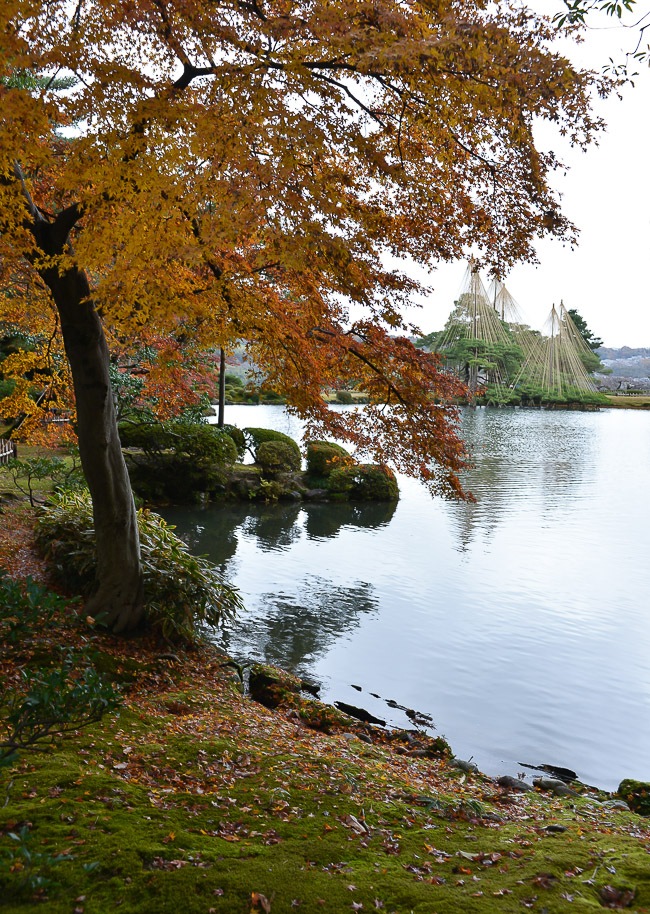 It was the first time this year that I really felt like it was winter, and the autumn colors around the garden echoed the sentiment. Kenrokuen isn't known to have overwhelming autumn colors, though several areas of the park are planted with nice groves of maples and other colorful trees. However, the majority of these trees were clearly past the peak and many appeared to be struggling to hold on to the last of their leaves.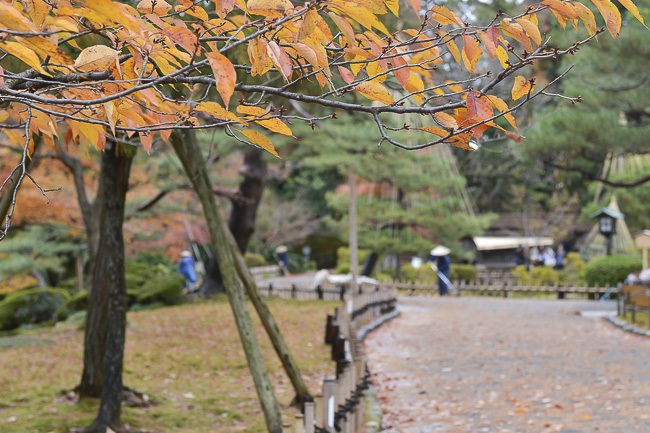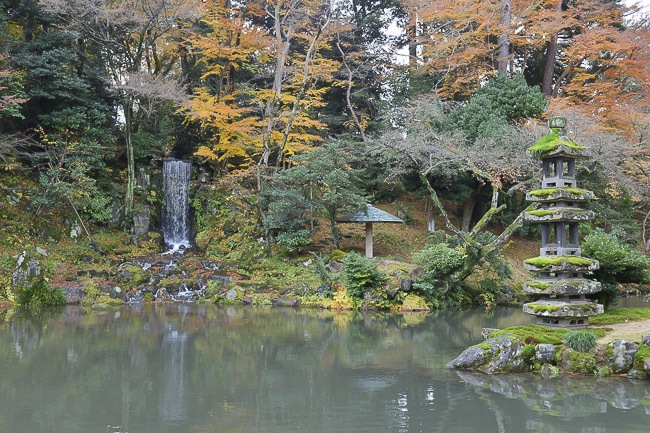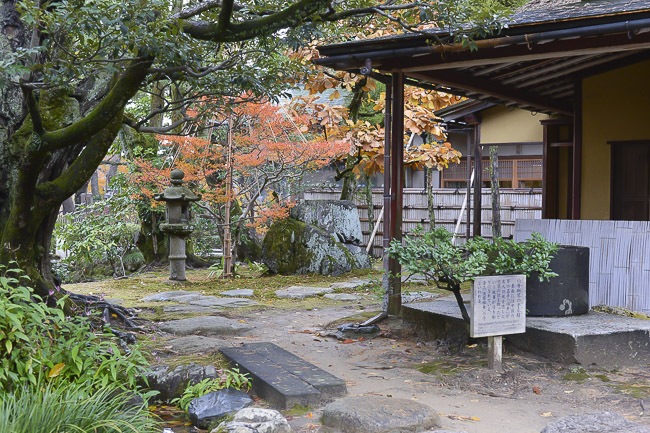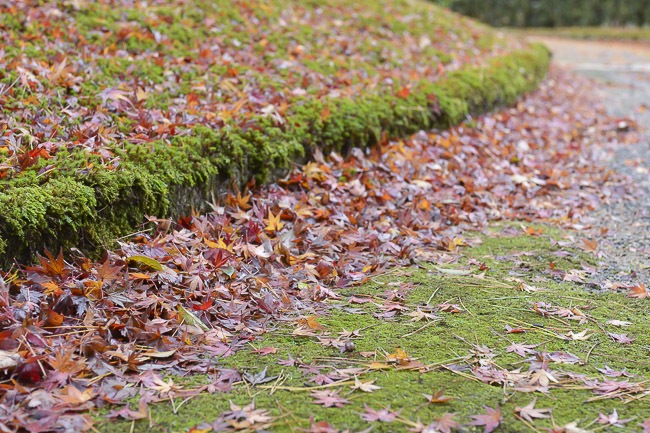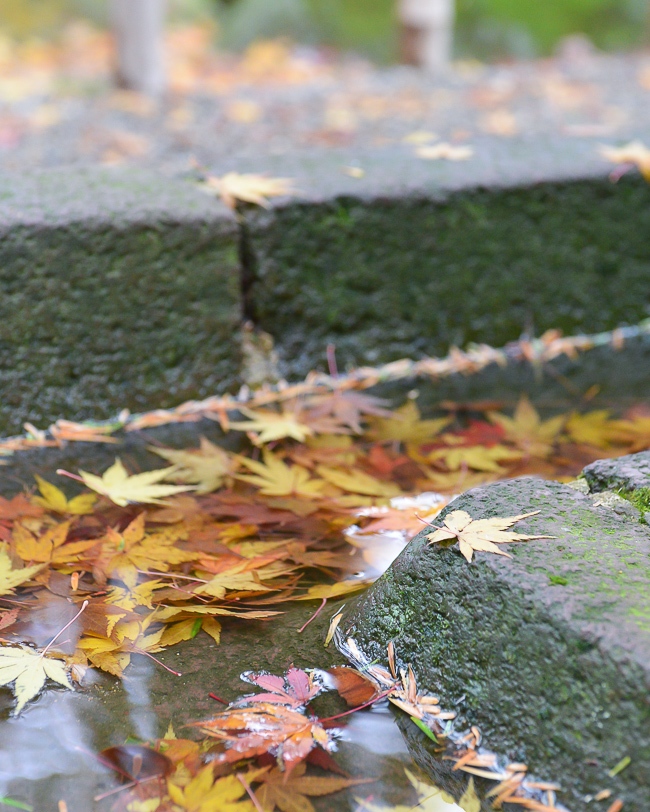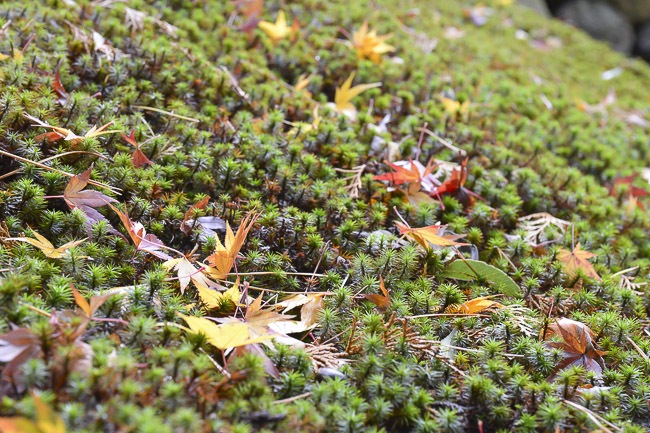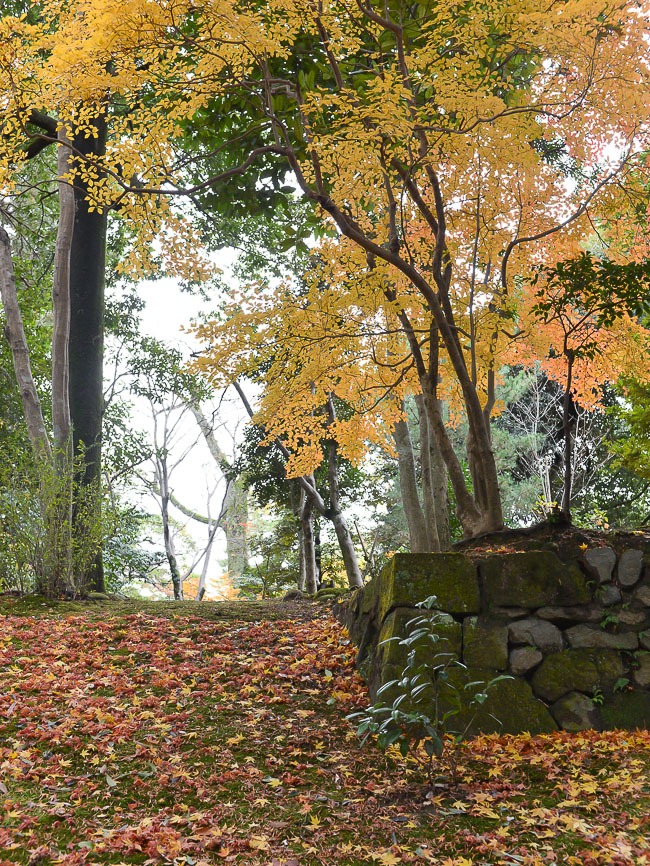 There is an area of the garden, called Yamazakiyama Hill, at the eastern most corner of the grounds that has a large concentration of nice maples planted around it. This was the best spot left but even those trees were quickly losing their leaves. I wouldn't make a special trip out to Kenrokuen just see them, and it seems that the koyo season around the garden has come to a close for the year.