Autumn Color Report: Kyoto
Scott's Japan Travel Journal
by Scott, staff writer of japan-guide.com
This journal is a log of my travels within Japan. Here you'll find my personal opinions on the places I've been and the things I've seen. Also expect to see the occasional review and editorial. Thanks for reading.
2013/12/10 - Autumn Color Report: Kyoto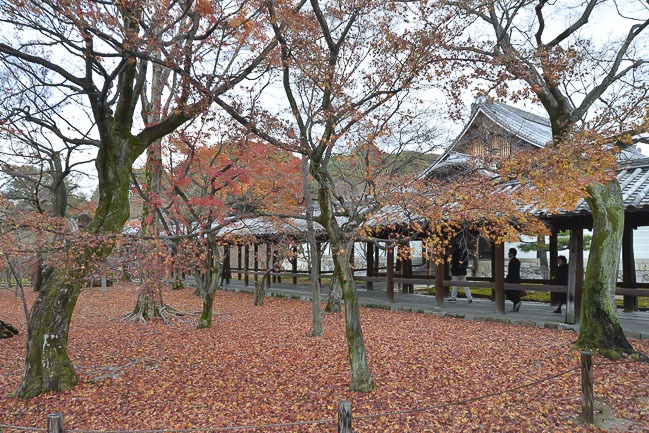 Today I headed back out to Kyoto for this year's final autumn color (koyo) report from the Kansai Region. The season typically comes to a close around most of Kyoto's popular koyo spots in early December, so part of the aim of this trip was to check out some places that might have later colors for those that are unable to time their trips for the peak of the season.
My first stop this morning was to Daikakuji, an important Shingon Temple and former detached imperial palace in the northern part of Arashiyama. Unlike many of the other temples in Arashiyama, Daikakuji is not really known as a koyo spot. However, there are always some nice colors on the temple grounds, especially around Osawa Pond in the temple's garden next door.
Unfortunately, as expected this late in the season, most of the trees around Daikakuji have already dropped a significant percentage of their leaves and very few maples still had any foliage worth mentioning. Accordingly, the trees along the temple's maple tunnel have also dropped significant amounts of leaves which now make a nice red carpet along the path.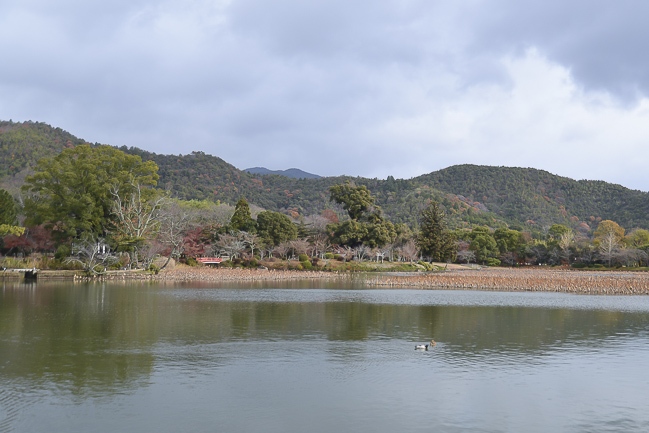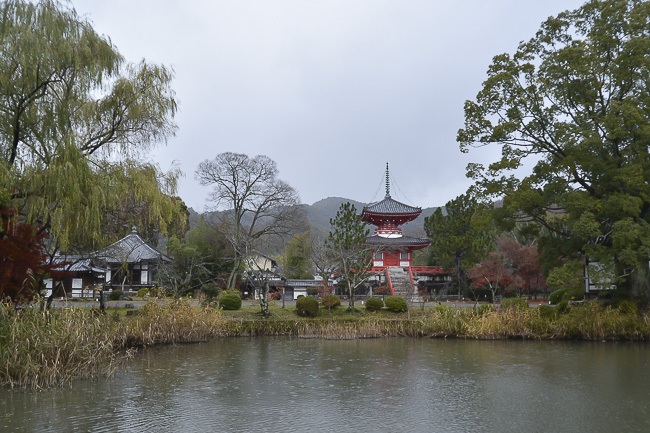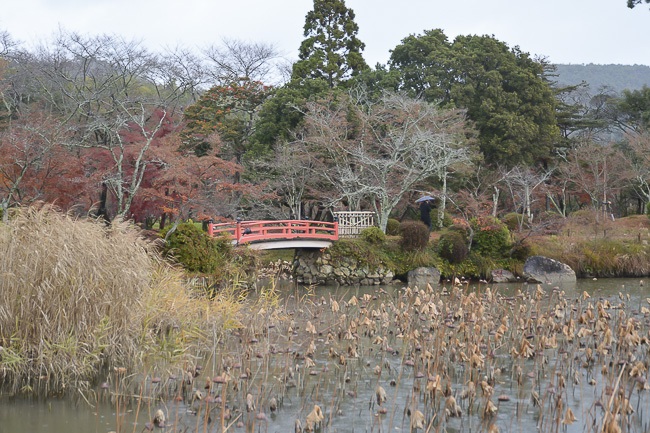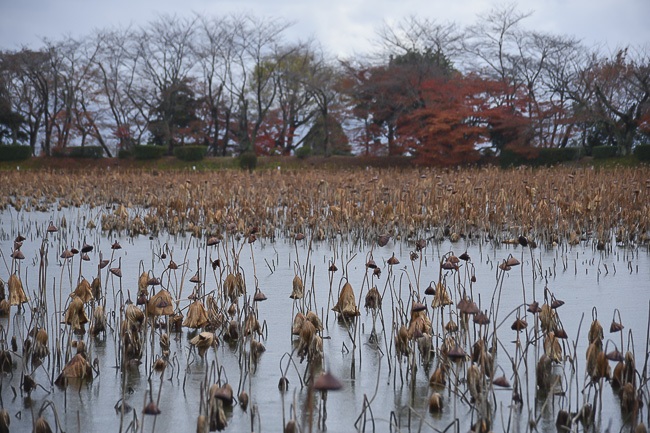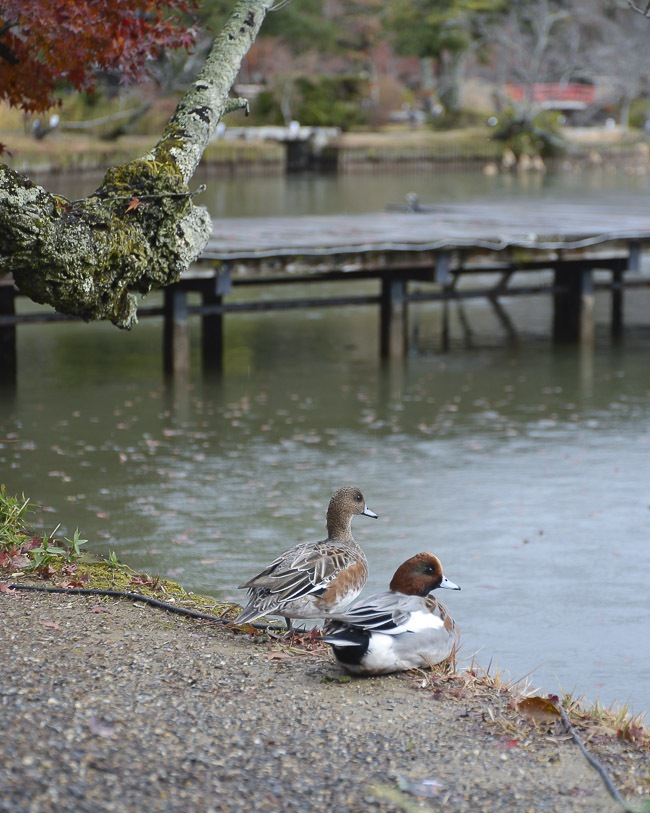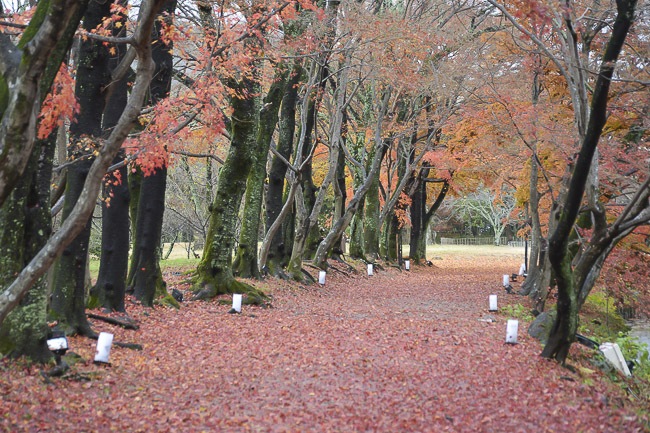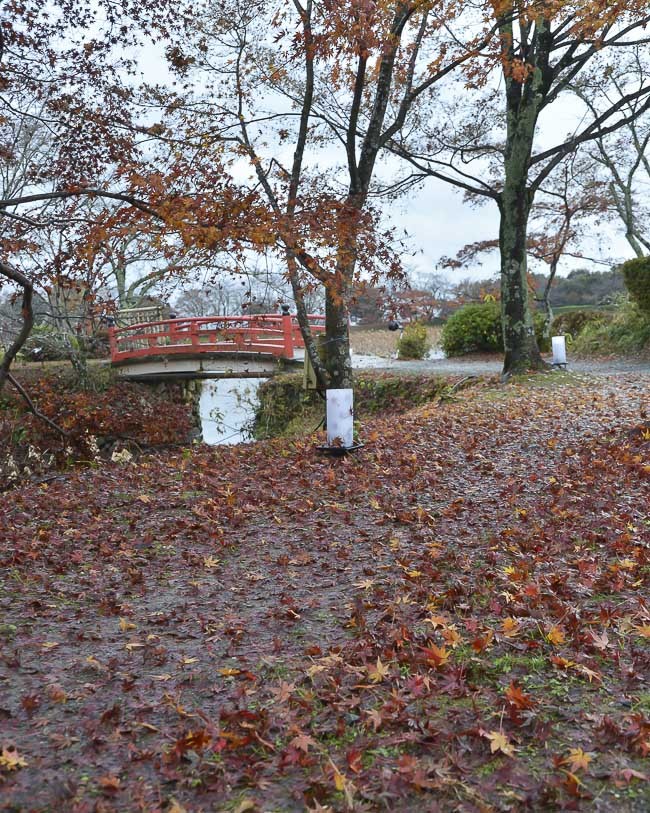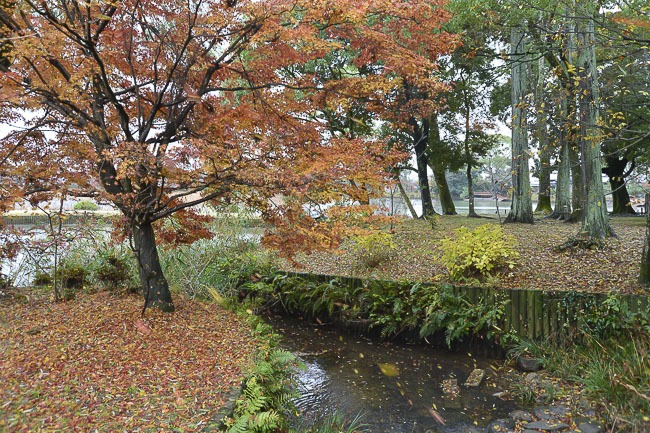 Of course, how can you make a trip to Arashiyama without paying a visit to the Togetsukyo Bridge? Here it's mostly the various trees on the mountains behind the bridge that lend their autumn colors to the scene. Unfortunately, it was also at the end of the season in this part of Arashiyama and the colors up on the mountain slopes are gone for the most part.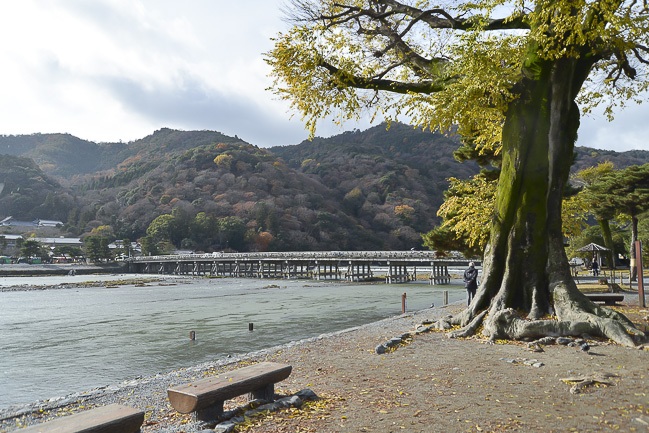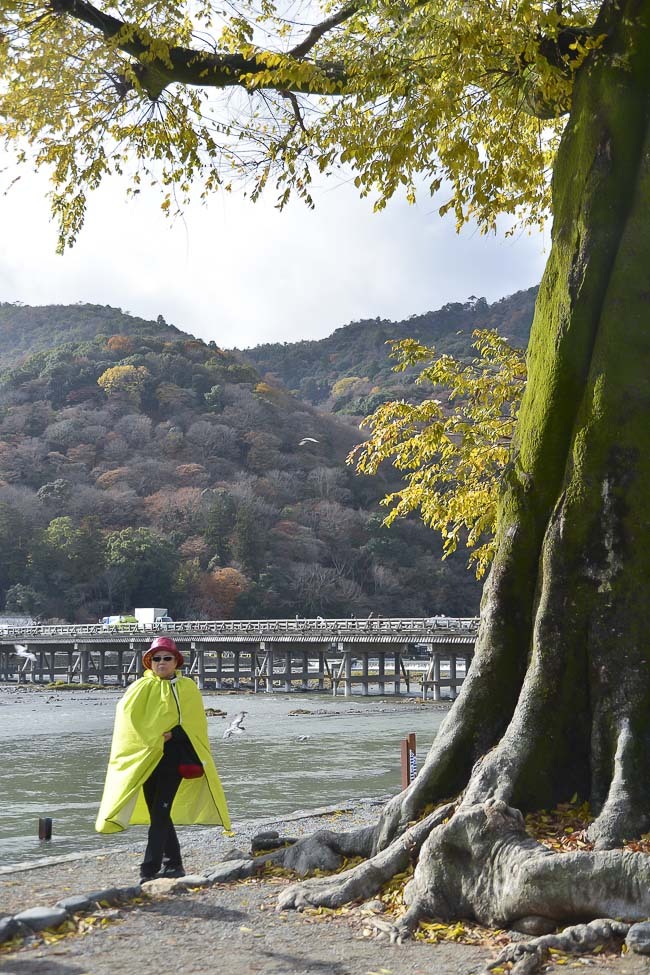 After leaving Arashiyama, I headed across town to the Higashiyama District to check out some reported late season colors around Shorenin. While there were some colors to be seen, the majority of the foliage is gone around the temple grounds. In addition, Shorenin's winter illuminations ended last weekend.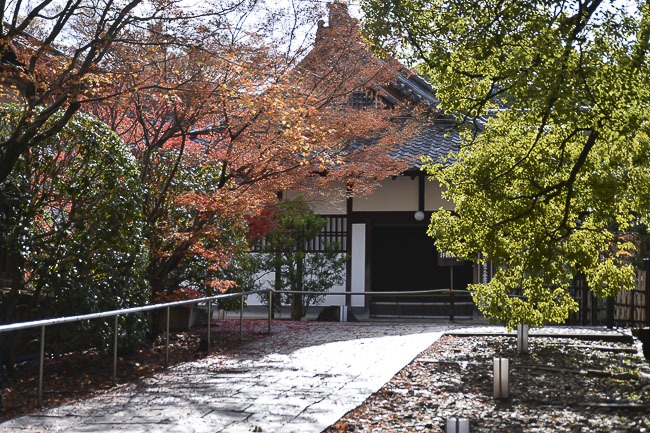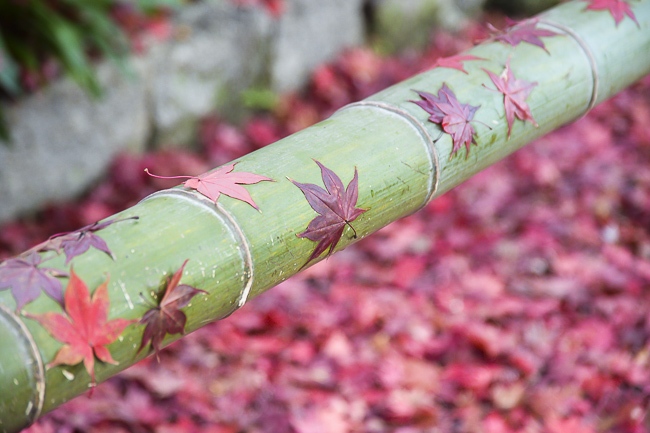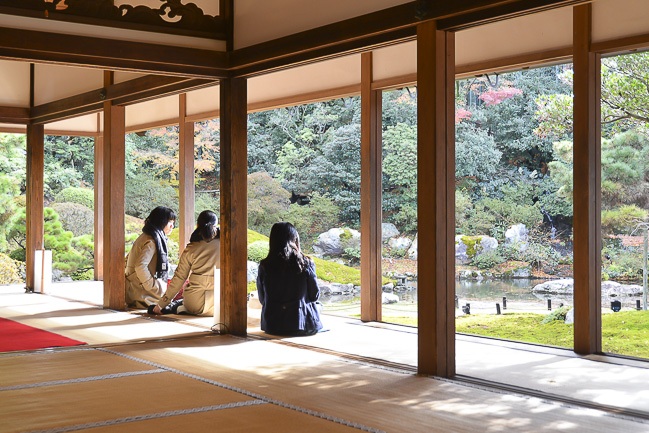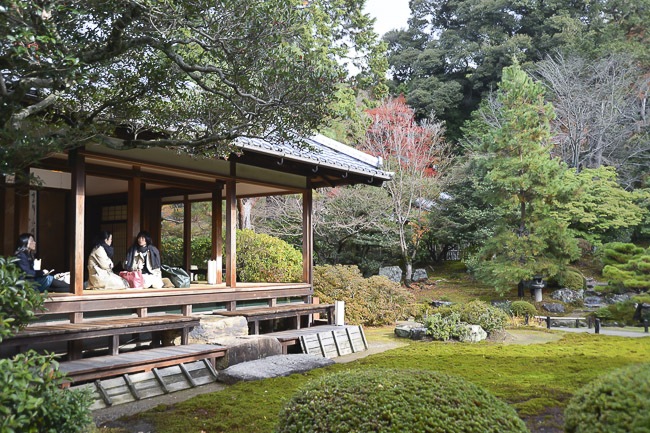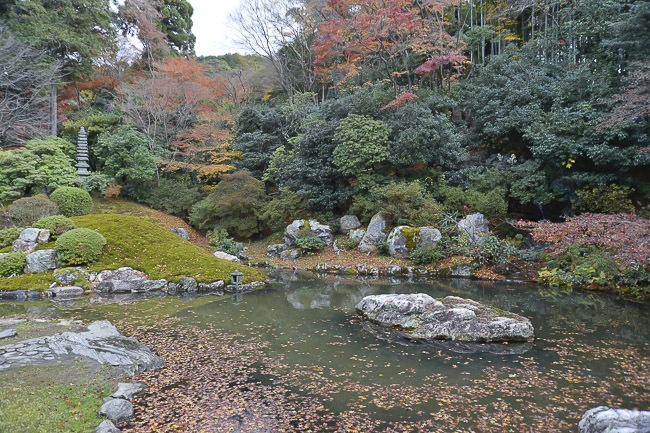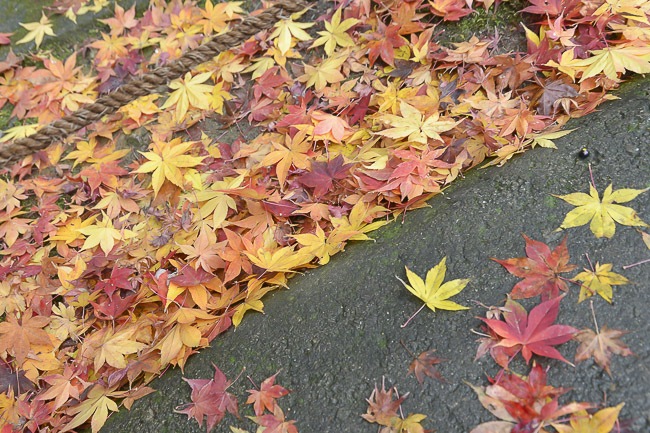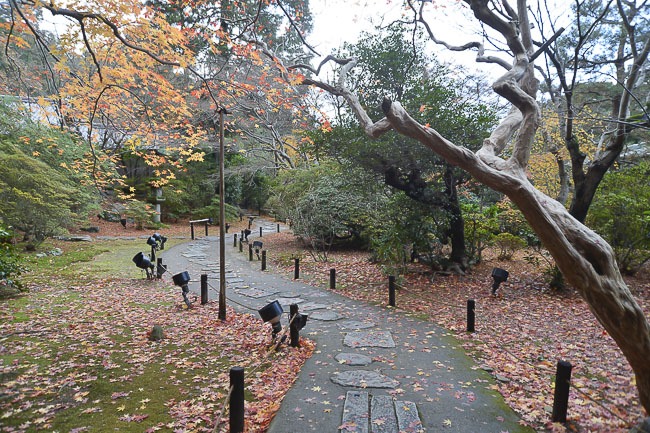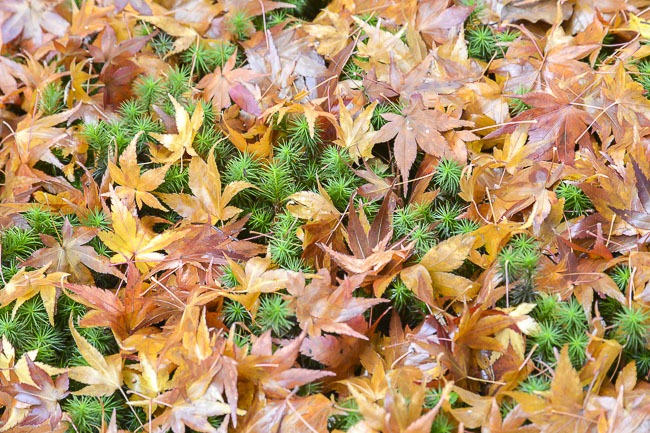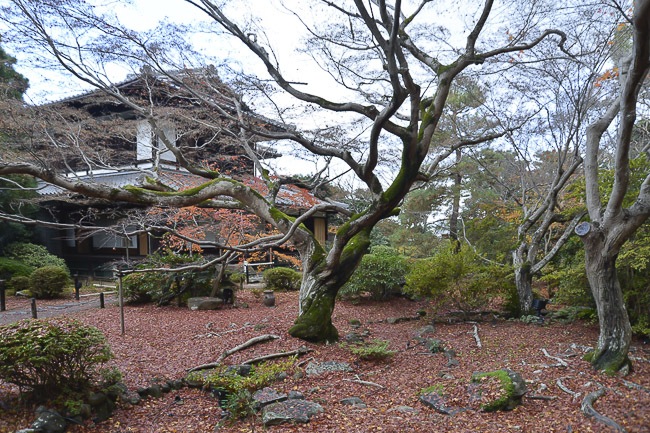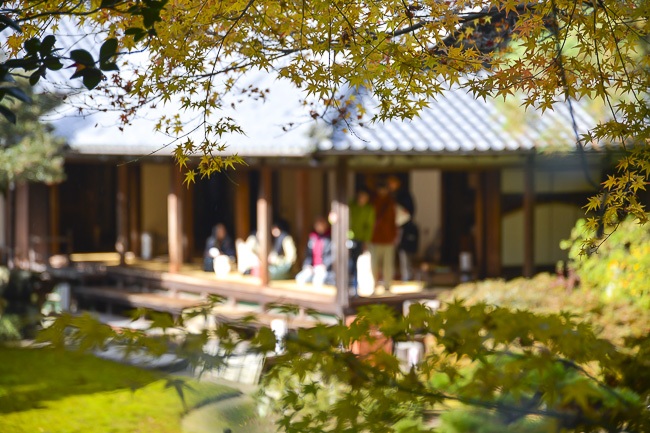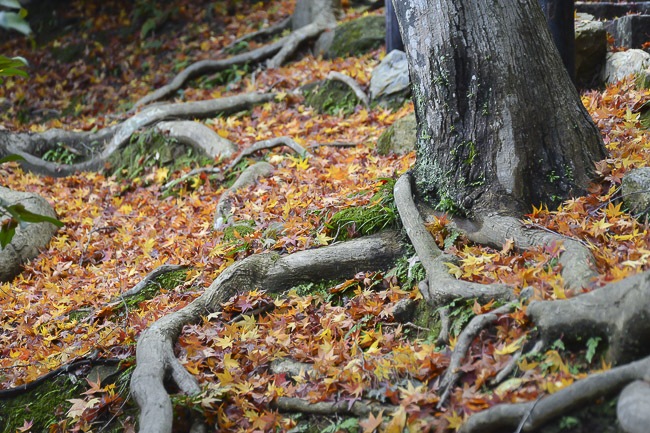 Finally, I closed this year's Kyoto reporting with a visit to Tofukuji, one of our favorite and most visited Kyoto koyo spots. The season typically ends at Tofukuji around late November, so as expected the visit was more of a post mortem report since as most of the leaves are now on the ground underneath the trees rather than on the branches where they belong.