Scott's Japan Travel Journal
by Scott, staff writer of japan-guide.com
This journal is a log of my travels within Japan. Here you'll find my personal opinions on the places I've been and the things I've seen. Also expect to see the occasional review and editorial. Thanks for reading.
2014/03/07 - Abeno Harukas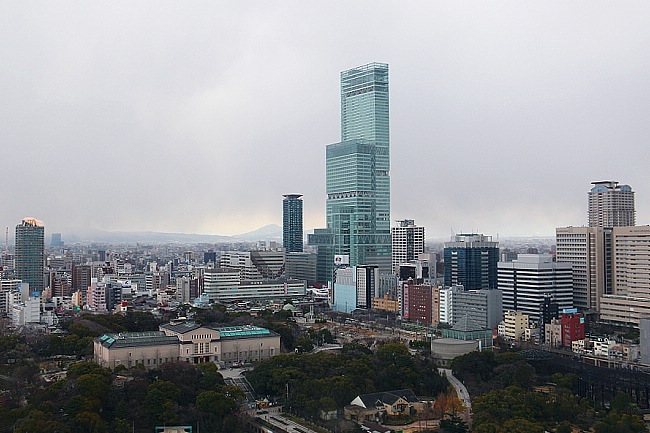 Today we paid a visit to the opening day of Abeno Harukas, a brand new skyscraper and crown jewel of Osaka's Tennoji district. After nearly a decade of development and construction, the 300 meter high building is now Japan's tallest skyscraper, beating out Yokohama's Landmark Tower by four meters. It is home to several new attractions including shopping, restaurants and an art museum. The higher floors contain an observation deck, the Marriott Osaka Miyako Hotel and the offices of some of Japan's most recognizable companies.
Though not as popular as Osaka's Umeda and Namba districts, the area around Tennoji Station is a large, built up transportation hub served by the Osaka Loop Line and other JR lines, Kintetsu Railways and two subway lines. Abeno Harukas introduces tons of new shopping and dining options to the area that should raise the district's popularity among residents and tourists as a shopping and entertainment destination.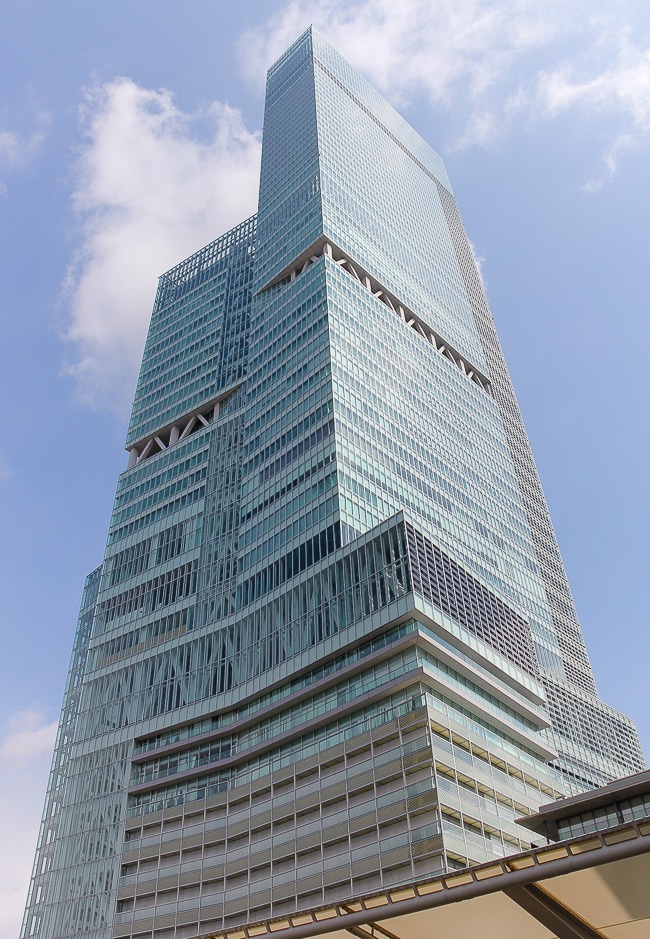 We started out the day exploring the flagship branch of Kintetsu Department Store, which occupies the lower 16 floors of the Abeno Harukas building. The store has over 100,000 square meters of retail space and is the largest department store in Japan, a fact that we definitely noticed as we must have walked several kilometers while checking it out. The stores there are decidedly upscale (and out of my price range) with many of the top Japanese and international luxury brands represented.
By far my favorite part of the Kintetsu Department Store was the depachika (basement food floor) which had all kinds of Japanese foods and specialty items from across the country. There were also three beautiful restaurant floors on the upper levels, each with a different themed decor. The floors house 44 different restaurants, which again serve food from all across the country if not the world. The department store extends into the wing building on the side of Abeno Harukas' main tower building, where the wares got at a little more affordable. This part of the store included an area called Solaha with shops targeted at young men and women.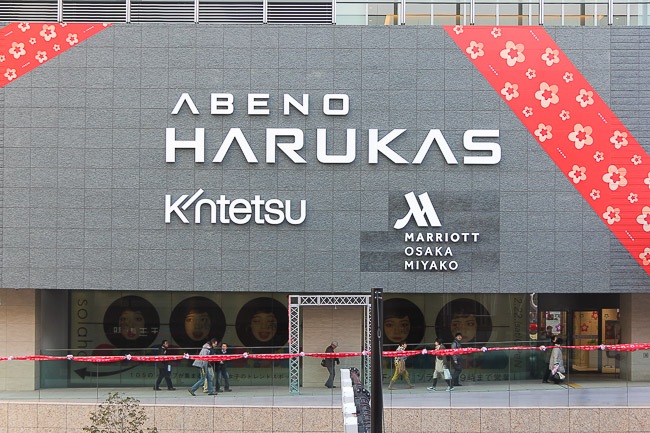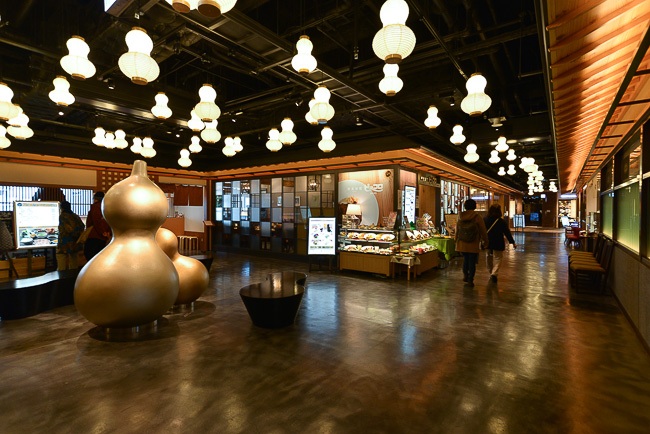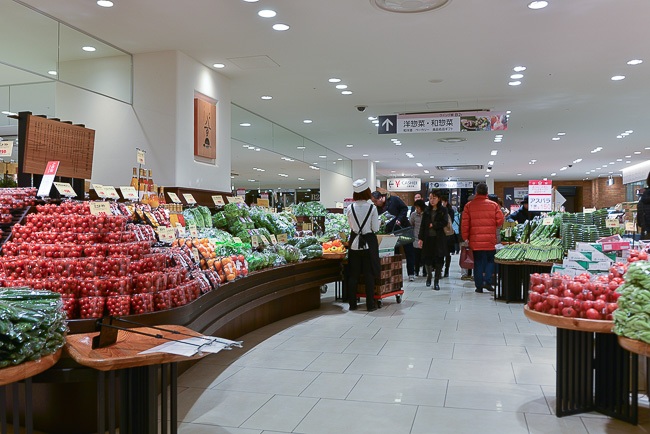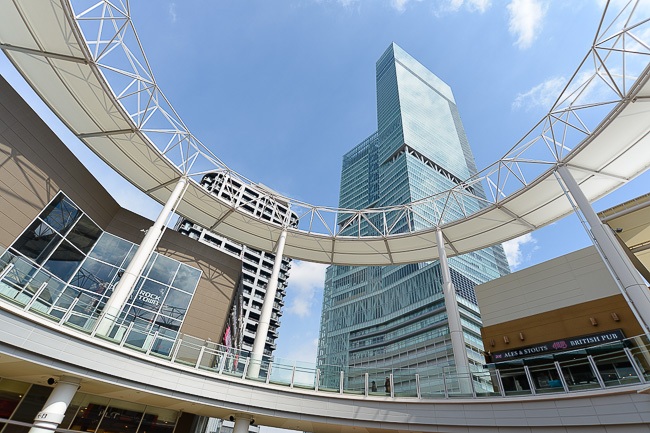 Next, we headed up to the 16th floor where there is a freely accessible rooftop garden with views to the north out over Shinsekai and Shitennoji Temple. On the same floor is the Abeno Harukas Art Museum that will serve as the venue of a wide range of temporary exhibitions. From March 22 to May 18, art pieces from Nara's Todaiji Temple will be on display, followed by exhibitions about art from Italy, France and Koyasan.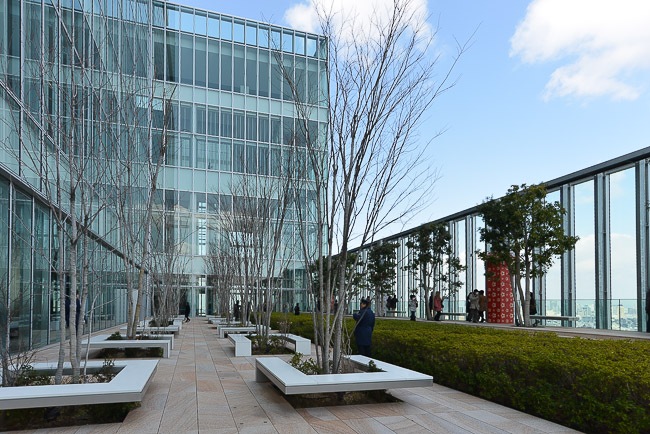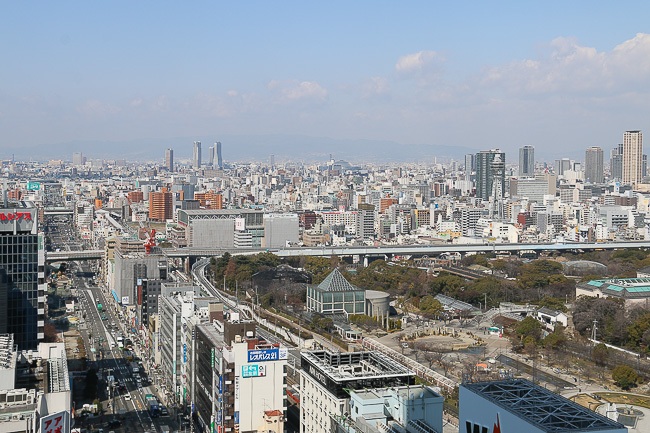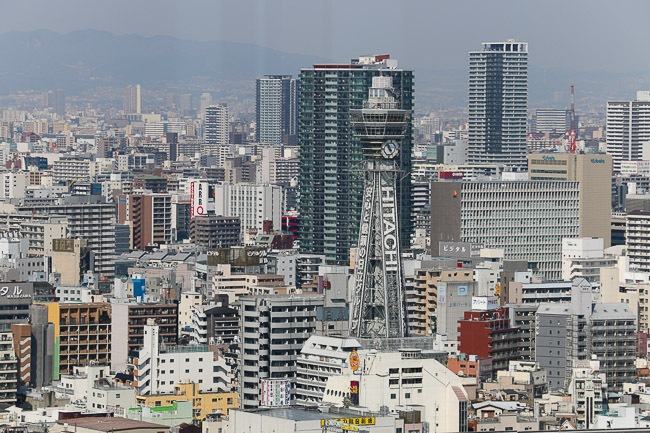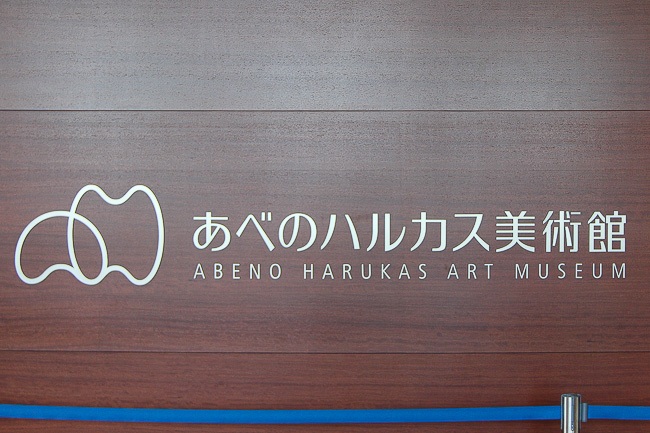 The 16th floor is also where you board the elevators to Harukas 300, the observation deck on the building's top floors. Through March 31, tickets for the observation deck must be purchased in advance for a specific day and time slot. From April 1, same-day tickets will also go on sale. At present, advance tickets are still available in large numbers for most days, and there are still vacant slots even for the upcoming weekends
Advance tickets can be purchased from two months in advance at major Kintetsu railway stations (at least one day in advance), Family Mart convenience stores (at least two days in advance) or via the internet (at least three days in advance), but note that a Japanese credit card and reading skills are required for purchases over the internet. Advance tickets cost 2000 yen. Same-day tickets will cost 1500 yen. The observation deck is generally open from 10:00 to 22:00 (from 8:30 until May 6).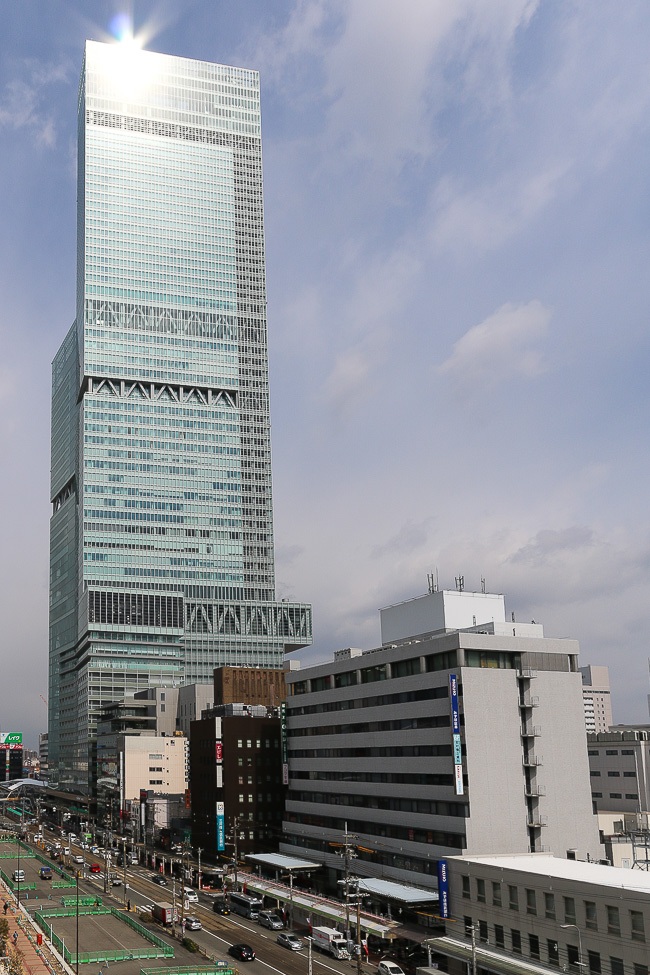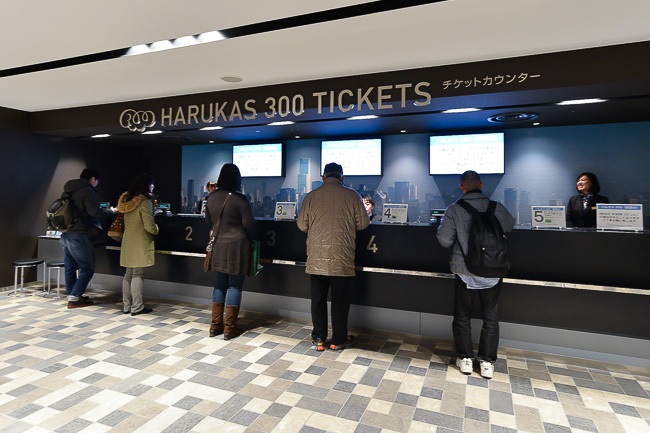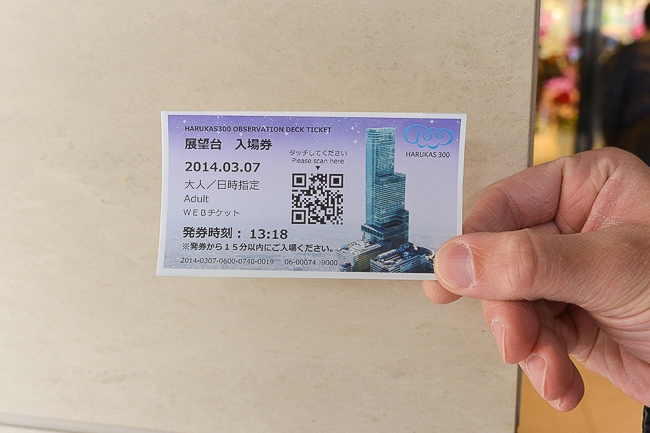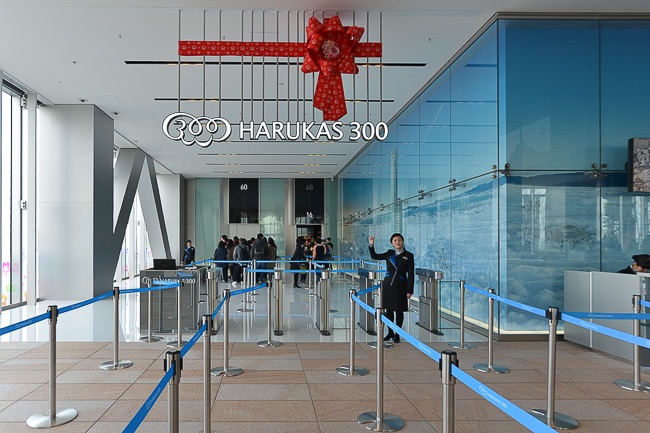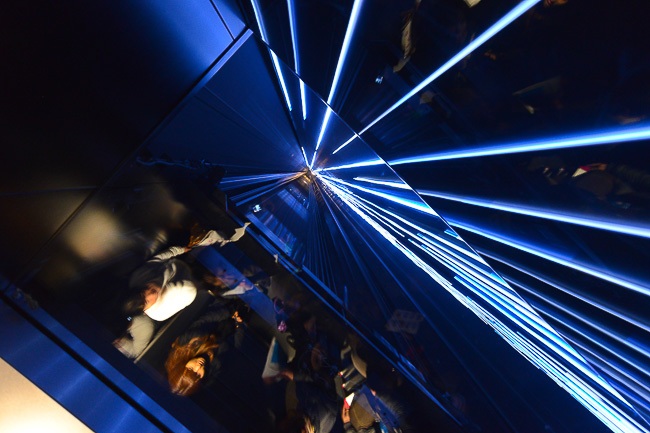 After an amazingly fast elevator ride, we arrived at Harukas 300, which I have to say is one of the most inviting and well done observation decks that I've visited. The deck offers wraparound views of Osaka from two levels, and included many nice touches such as unobtrusive landmark maps on the windows that helped you know what you were seeing without obstructing the view.
The lower level opened up to an open air deck with plenty of trees and greenery planted around it. Long rows of steps faced the windows from where you could sit and look out over the city. The feeling was very much like visiting a park... that was 280 some odd meters above ground. In the evenings they project a light show onto the deck which can be enjoyed from the upper level windows.