Cherry Blossom Report: Kumamoto
Scott's Japan Travel Journal
by Scott, staff writer of japan-guide.com
This journal is a log of my travels within Japan. Here you'll find my personal opinions on the places I've been and the things I've seen. Also expect to see the occasional review and editorial. Thanks for reading.
2014/03/28 - Cherry Blossom Report: Kumamoto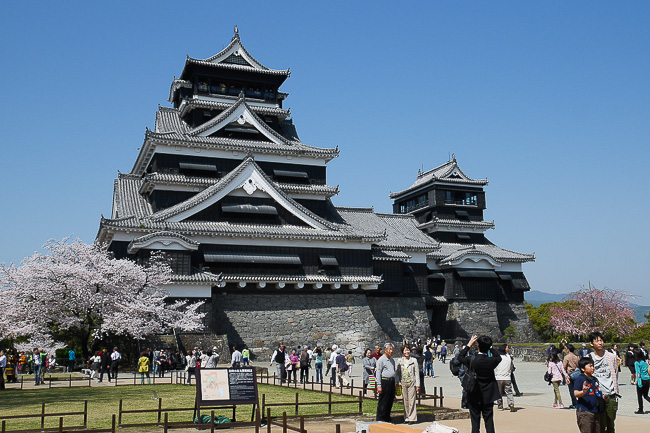 Today I headed down to Kumamoto to check out the cherry blossoms around the city's popular hanami spots. The blossoms in Kumamoto officially reached full bloom yesterday, and together with half the prefectures of Kyushu, maintain about a week's lead over Tokyo and Kyoto.
Suizenji Koen
March 28, 2014 - full bloom
The first place I visited this morning was Suizenji Koen. This beautiful garden reproduces a miniature version of the 53 post stations of the Tokaido, the historic road that connected Tokyo with Kyoto during the Edo Period. About 150 cherry trees are planted in groups around the path that winds around the garden's large central pond. And though you are not allowed to leave the route, there are a few areas underneath the trees that are specifically set aside for hanami parties.
The cherry blossoms around Suizenji Koen have reached full bloom and were some of the best I've seen there. Unfortunately, the weather forecast for this weekend is not very good, and pretty heavy rain is expected on Saturday evening. Hopefully it won't have too much an effect on Suizenji Koen's Somei Yoshino trees, but some of the earlier blooming cherry trees around the grounds will probably have their seasons' cut short.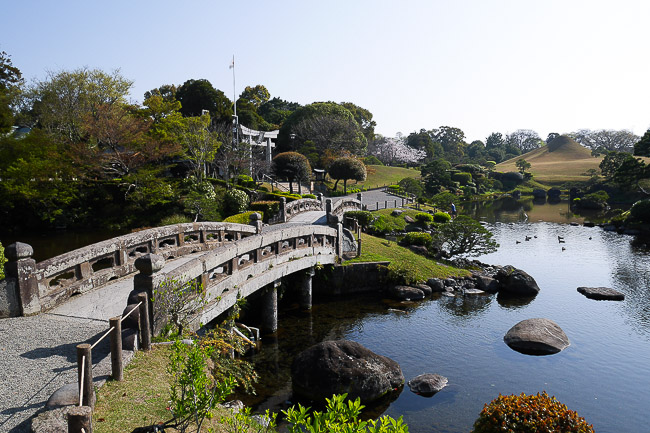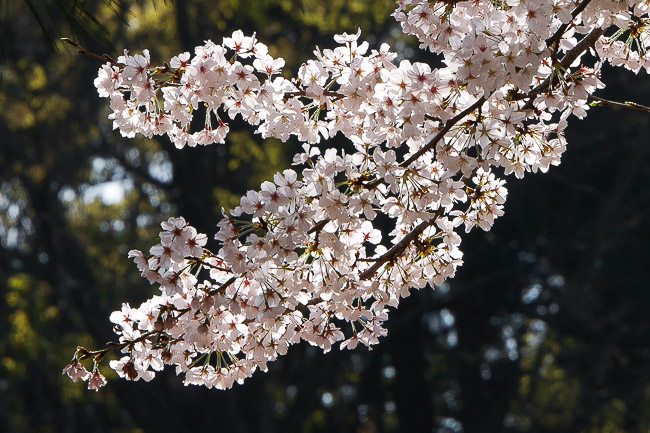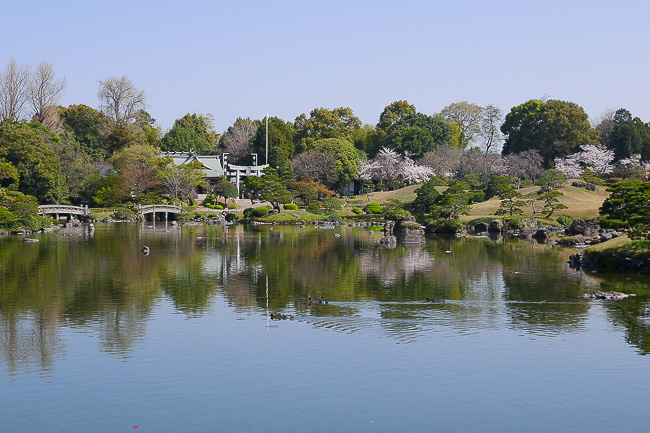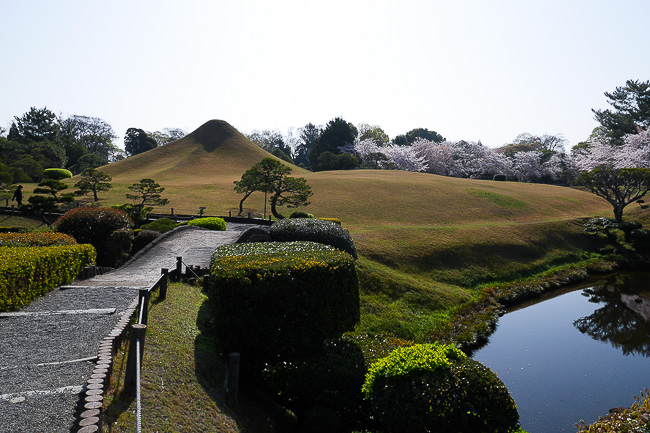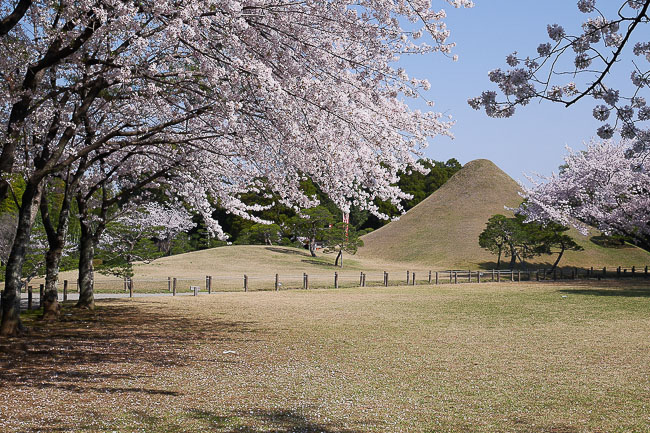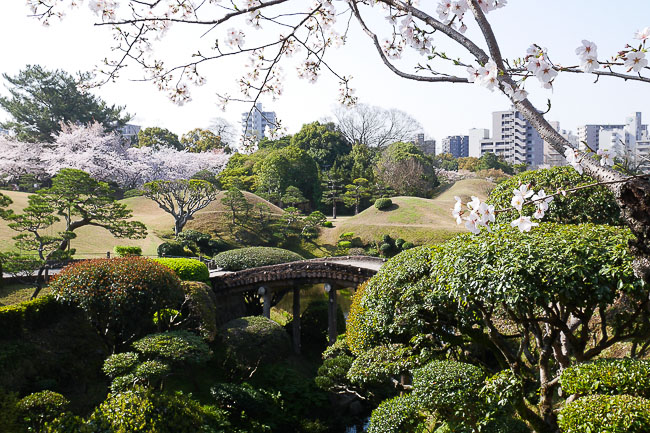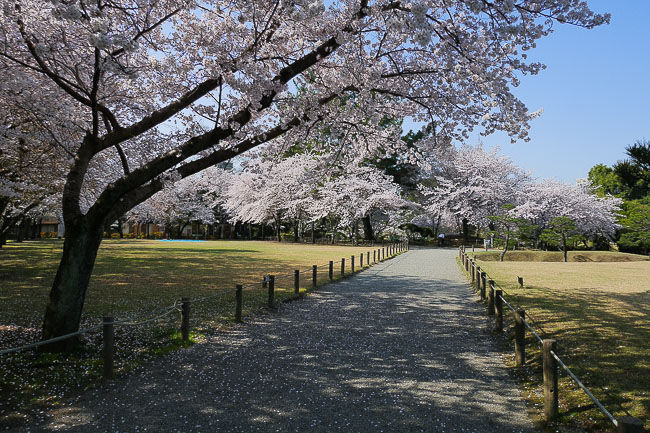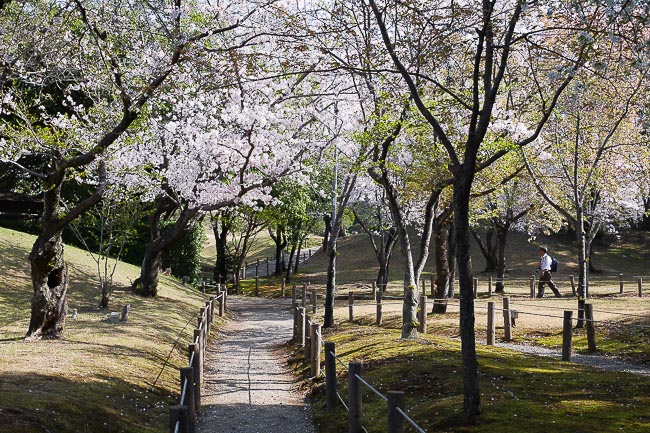 Kumamoto Castle
March 28, 2014 - full bloom
Next I took a short tram ride up to Kumamoto Castle, an impressive, albeit newly reconstructed, fortress that towers over the city. The castle is Kumamoto's most famous and popular cherry blossom spot and has over 1000 cherry trees planted around its imposing stone walls.
While there are a few cherry trees around the castle keep, the best places for viewing the blossoms and for picnicking are instead found along the lower walls and circles of defense (maru), especially around the Takenomaru, south of the main citadel; the Minami Ote Turret Gate, west of the main citadel; and along the Bizen Moat and Nagabei outer wall.
Kumamoto officially reached full bloom just yesterday; however, the cherry trees around Kumamoto Castle tend to be more advanced than the city's reference tree. They seemed to be approaching the tail end of full bloom already today, although the petals are not yet falling freely from the trees. Their hold was beginning to weaken though and I fear that this weekend's rain will do some heavy damage.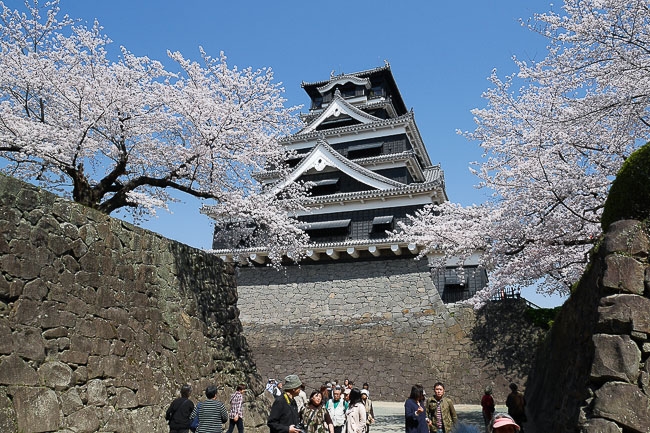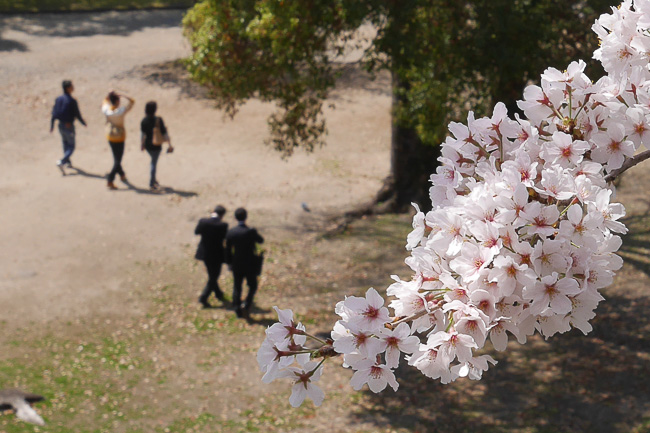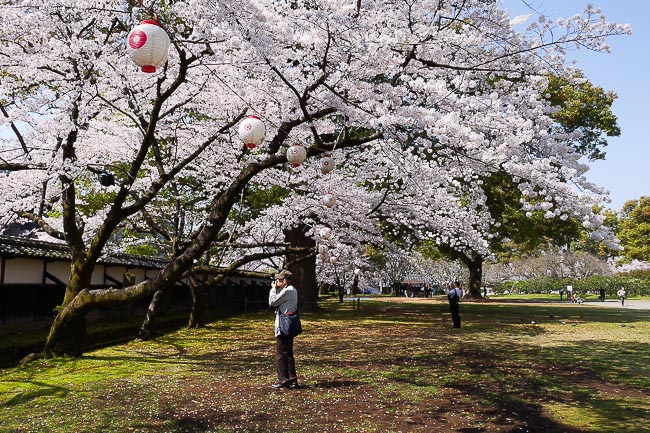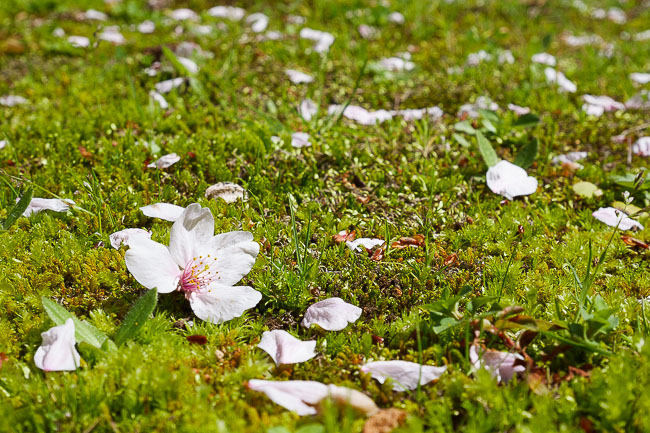 During the cherry blossom season (March 23 to April 6, 2014), Kumamoto Castle will extend their opening hours to 21:00 (entry until 20:30), and the castle keep and walls will be illuminated in the evenings from 17:00 to 21:00.