Cherry Blossom Report: Kamakura
Scott's Japan Travel Journal
by Scott, staff writer of japan-guide.com
This journal is a log of my travels within Japan. Here you'll find my personal opinions on the places I've been and the things I've seen. Also expect to see the occasional review and editorial. Thanks for reading.
2014/04/04 - Cherry Blossom Report: Kamakura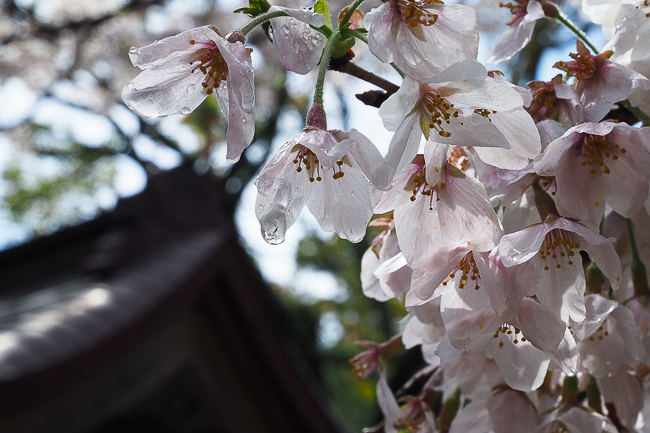 As the cherry blossoms continue to peak around Kyoto, the sakura season in Tokyo is starting to wind down. Over in Kamakura however, the cherries tend to bloom a few days later than nearby Tokyo and were just reaching full bloom today.
Great Buddha
April 4, 2014 - full bloom
My first stop this morning was to the Great Buddha, a large bronze Buddha statue that is one of Japan's most popular tourist spots. There are about a dozen cherry trees planted around the grounds including one large, well placed tree in front of the statue, in addition to a small grove of cherry trees around the entrance.
Most of the trees around the Great Buddha were at the peak of full bloom this morning and, while wet, didn't appear to have been damaged by the recent rains. The main tree near the statue was a little bit behind the others, but looked like it would reach full bloom maybe later on today.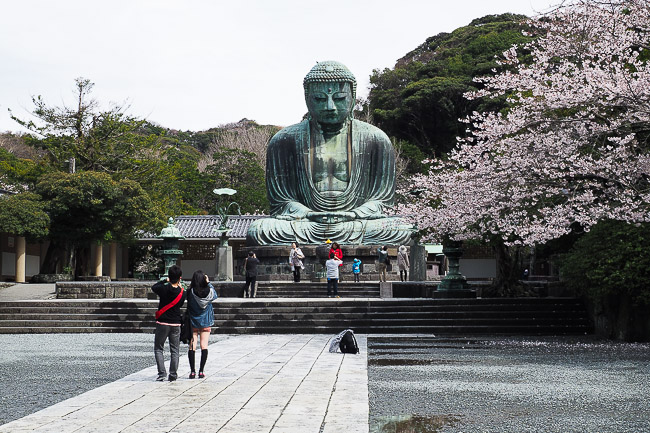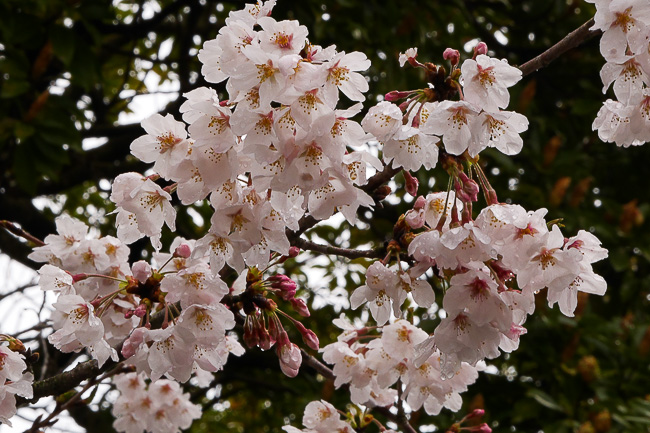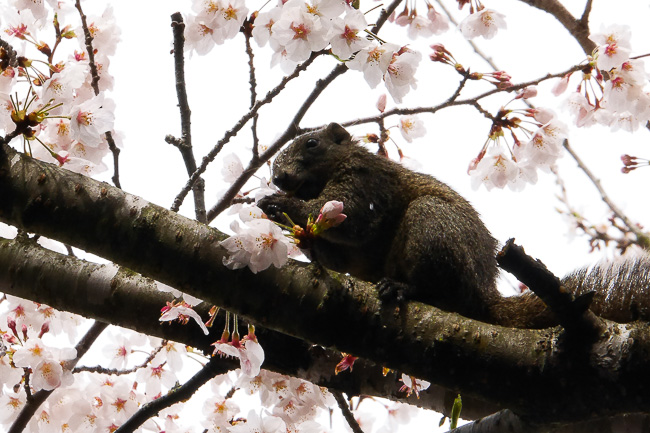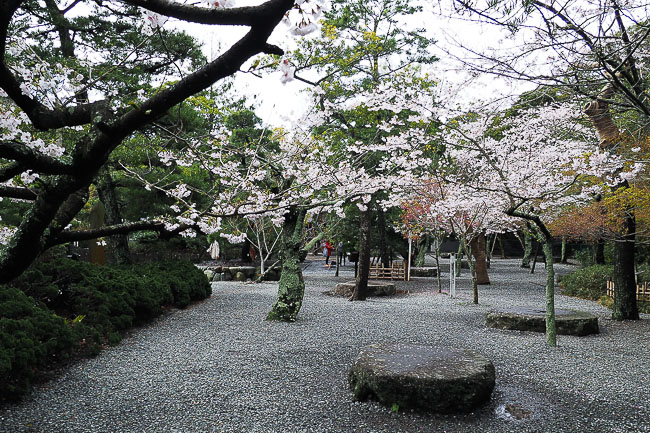 Dankazura (Tsurugaoka Hachimangu)
April 4, 2014 - full bloom
Next I headed over to Tsurugaoka Hachimangu to check out the Dankazura, the 500 meter long, tree lined approach that leads from the station to the shrine. One of Kamakura's most popular cherry blossom spots, the Dankazura has around 300 cherry trees planted along it. They form a cherry blossom tunnel that can be enjoyed as you walk toward the shrine.
Unfortunately, something felt off about the cherry trees along the Dankazura this morning, and I have to admit that I found it very hard to pin down the state of the blossoms. For the most part they appeared to be at full bloom, but the blossoms looked very sparse and on closer inspection it seemed that the trees simply didn't have as many flowers as in the past. The blossoms that were there looked good though, so hopefully this is just an irregular year.