Cherry Blossom Report: Tokyo
Scott's Japan Travel Journal
by Scott, staff writer of japan-guide.com
This journal is a log of my travels within Japan. Here you'll find my personal opinions on the places I've been and the things I've seen. Also expect to see the occasional review and editorial. Thanks for reading.
2014/04/07 - Cherry Blossom Report: Tokyo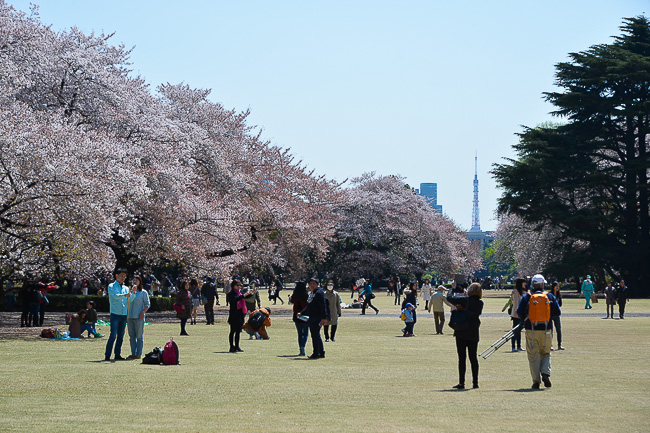 The cherry blossom season is really starting to come to a close around Tokyo and Kyoto now with petals falling around most of the major sites across both cities. The flowers around Tokyo were already starting to fall during our visit last Friday and were in danger of being damaged by bad weather over the weekend. Luckily, it seems to not have been as bad as I was expecting.
Ueno Park
April 7, 2014 - beyond peak
My first stop this morning was to Ueno Park where the cherry trees are typically a little bit ahead of the rest of the city. On Friday the petals were already falling freely, so I was a little surprised to find that the branches weren't completely barren around the main cherry blossom tunnel yet. The majority of the trees were beyond peak though and their green leaves were starting to come out.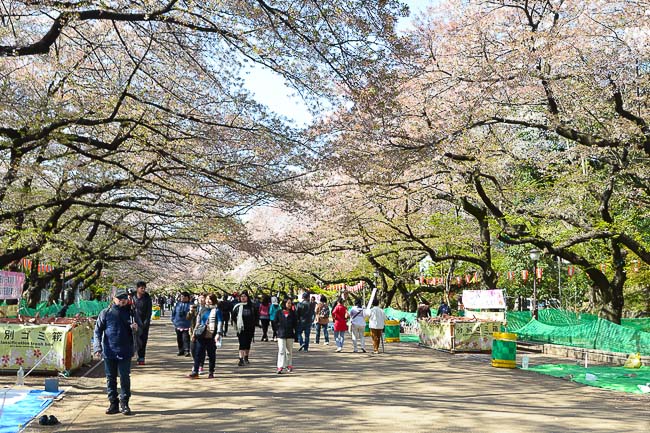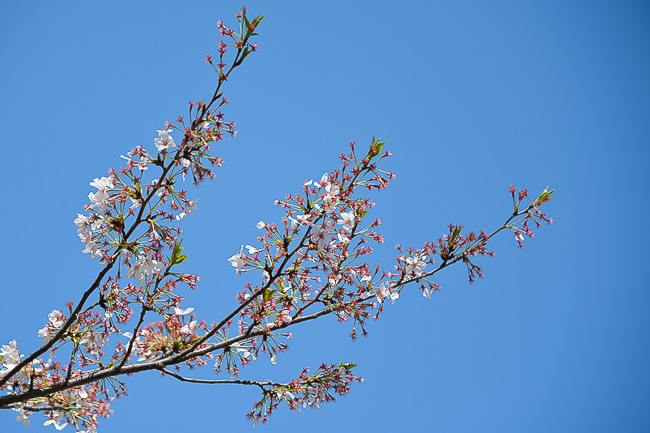 The situation further down at Shinobazu Pond was much better this morning. The trees down by the pond are a little behind the park's main cherry blossom tunnel and still had a good number of blossoms left on the branches.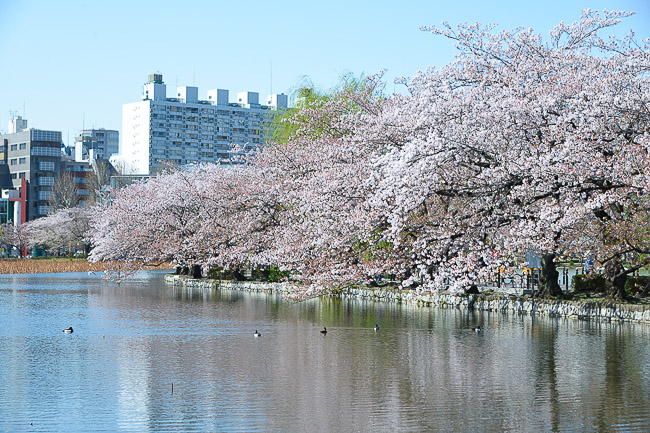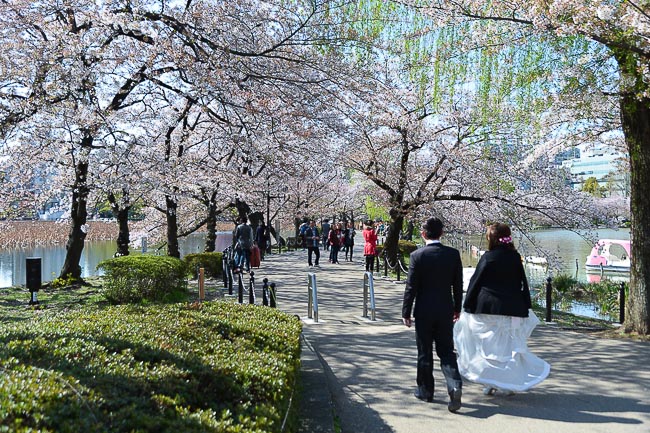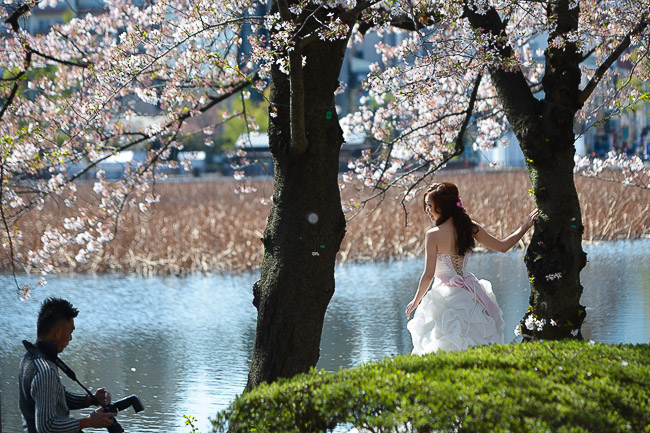 Shinjuku Gyoen
April 7, 2014 - petals starting to fall (Somei Yoshino)
April 7, 2014 - opening (10-50%) (late blooming varieties)
When we visited Shinjuku Gyoen last Wednesday the blossoms were at the peak of the peak. Since then the petals have been falling in droves around the park especially around the garden's large central lawns. It was far from uniform though, and while some areas had trees that were beyond peak, other areas had significant numbers of nice enough looking trees. In addition, the Somei Yoshino trees were still in prime condition for the occasional cherry blossom storm (hanafubuki), a favorite part of the end of the cherry blossom season.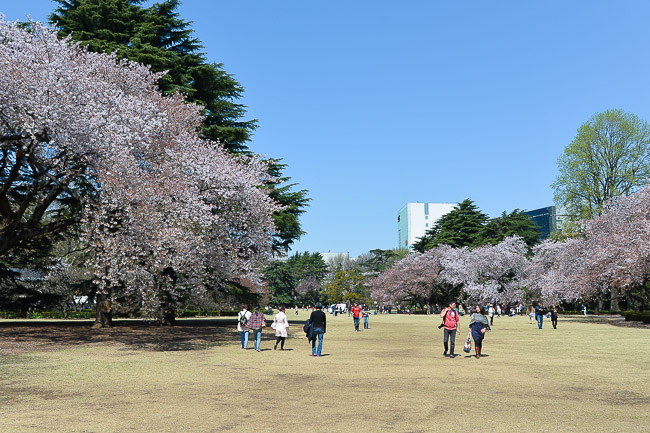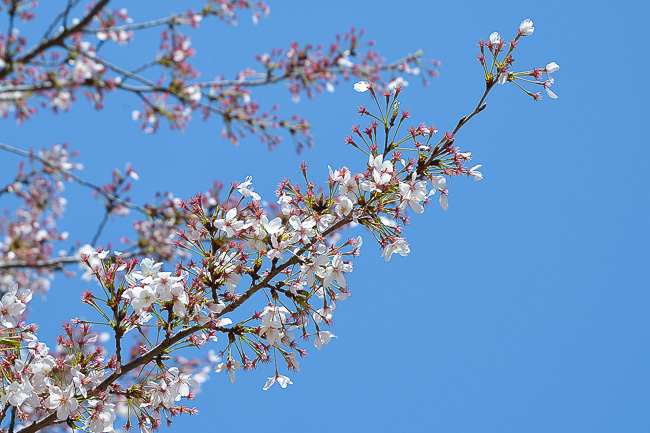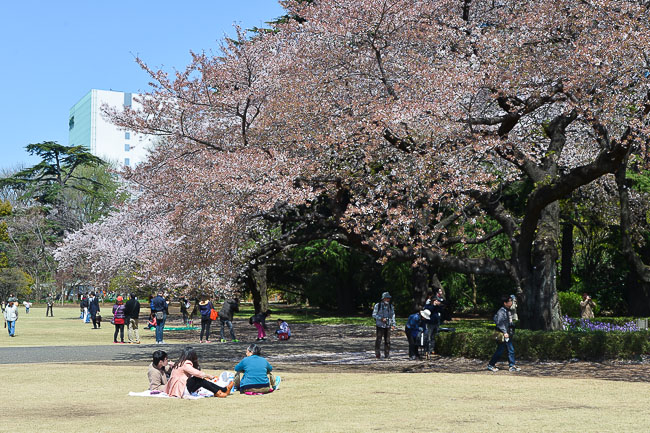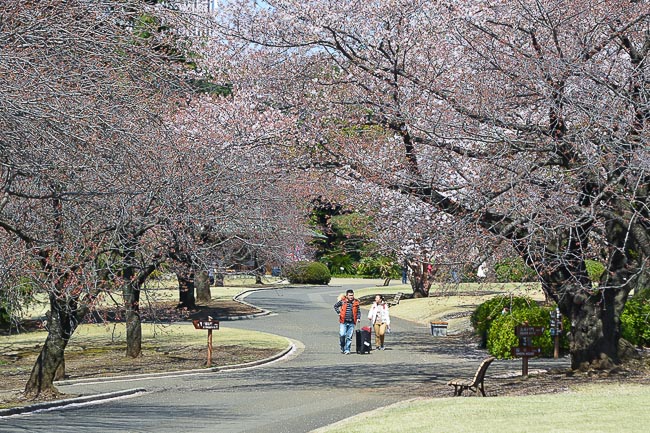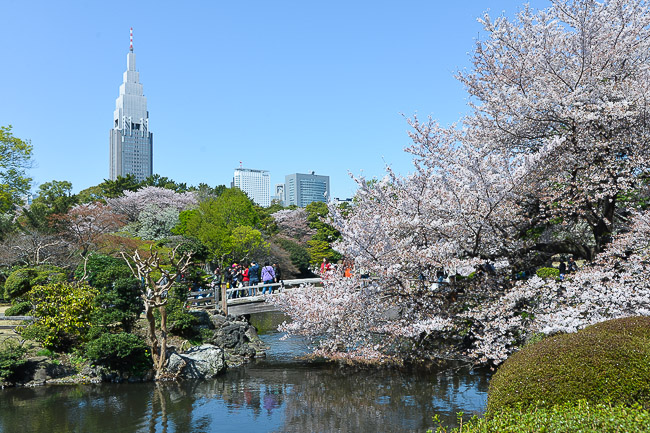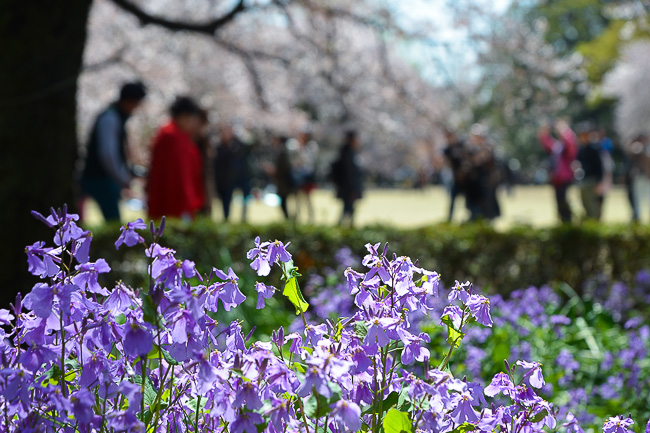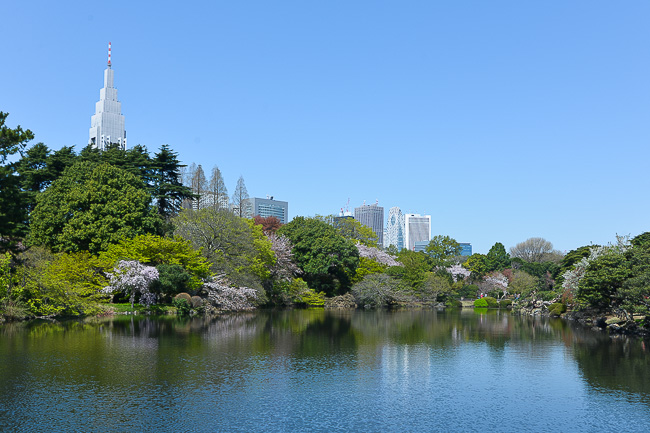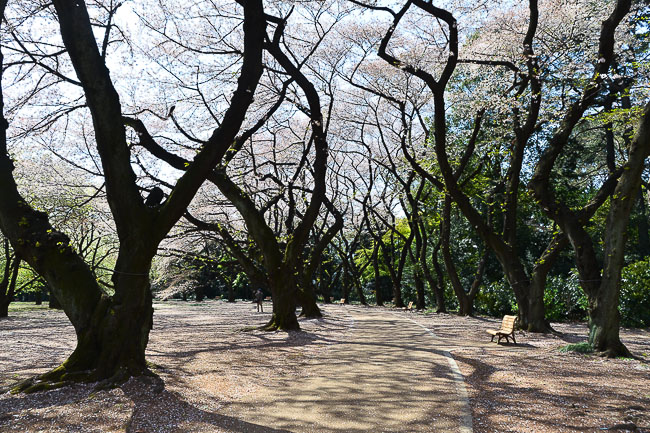 As we've mentioned before, Shinjuku Gyoen has a wide variety of late blooming cherry trees. Many of these were just beginning to open today, and should prolong the season around the gardens as they continue to open over the coming weeks.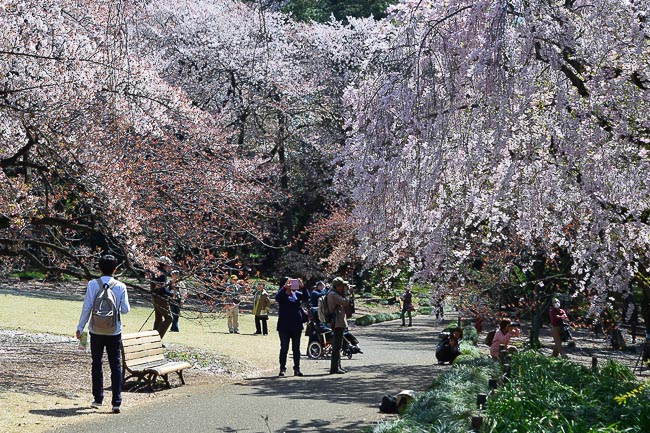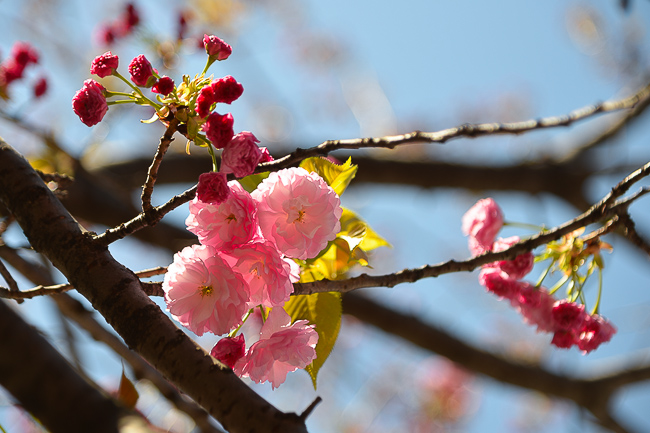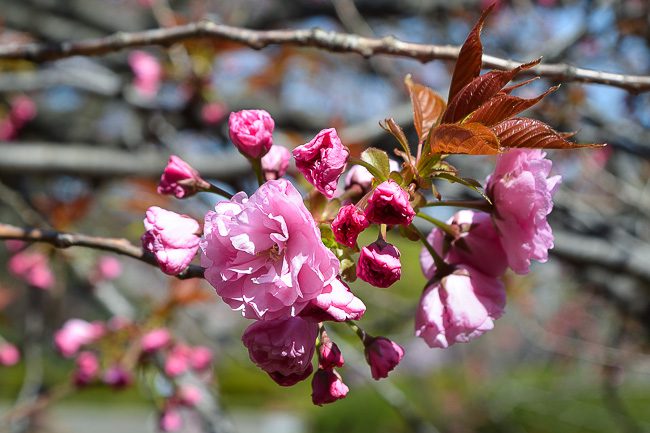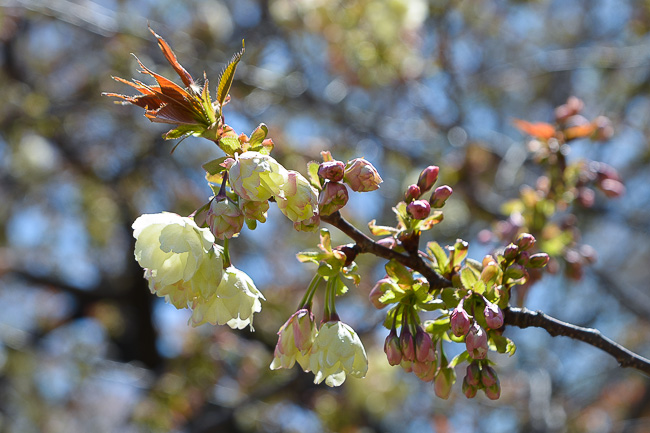 Showa Kinen Koen
April 7, 2014 - full bloom
My final destination today was a revisit to Showa Kinen Koen, a large city park near Tachikawa Station outside central Tokyo. When I stopped by last week, the 1500 cherry trees planted around the grounds were still approaching full bloom. Since then the blossoms have peaked and are currently at their best around the park and should remain nice for several more days. And with a good weather forecast for the next few days, it seems that there's no better time to visit the park.