Cherry Blossom Report: Matsushima
Scott's Japan Travel Journal
by Scott, staff writer of japan-guide.com
This journal is a log of my travels within Japan. Here you'll find my personal opinions on the places I've been and the things I've seen. Also expect to see the occasional review and editorial. Thanks for reading.
2014/04/19 - Cherry Blossom Report: Matsushima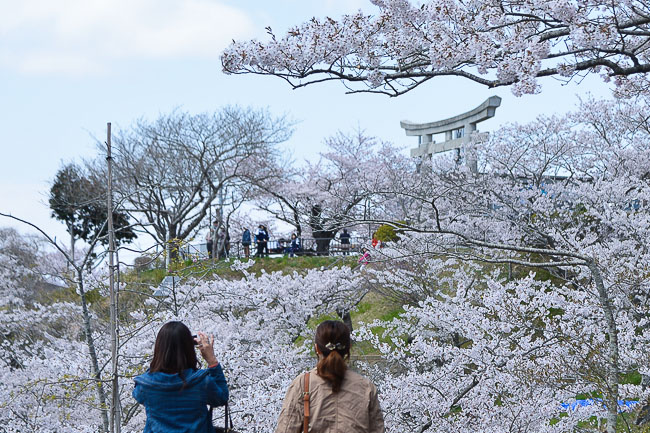 Over the last few days, Schauwecker and I have been travelling down the Sanriku Coast to gather information for our biannual recovery report. These focus on the reconstruction efforts that are taking place in the areas that were hit by the 2011 Tsunami, but we'll usually also visit one or two cherry blossom spots along the way. This year we decided to stop by Matsushima to try to finally catch some blossoms around Saigyo Modoshi no Matsu Park, but as an added bonus we also included an unscheduled report from Hiyoriyama Park in nearby Ishinomaki. See this page for more info on how to get to Ishinomaki.
Hiyoriyama Park
April 19, 2014 - full bloom
One of our regular stops on the recovery trips is Hiyoriyama Park, a beautiful hilltop park in central Ishinomaki City that overlooks some of the most damaged of the city's districts. The park is 56 meters above sea level and served as a refuge during the 2011 disaster.
The park is also a haven for cherry blossoms and there are about 400 trees planted around the slope which usually bloom from mid to late April. Although we weren't planning on doing a cherry blossom report from the park today, the blossoms were at full bloom all around the hillside and were just too nice not to share. The weather is not expected to be very good for the next few days, but the blossoms looked strong enough to last into early next week.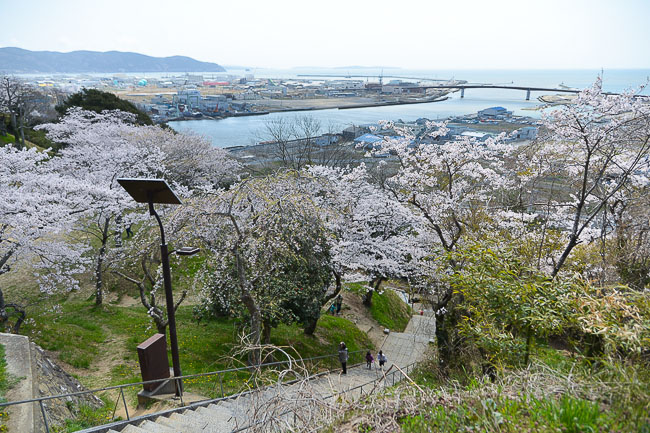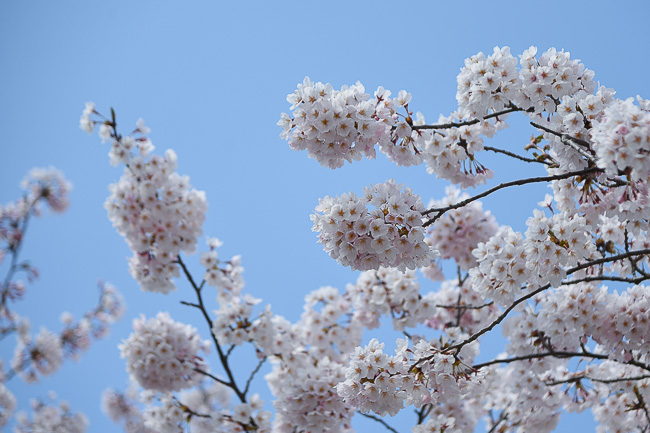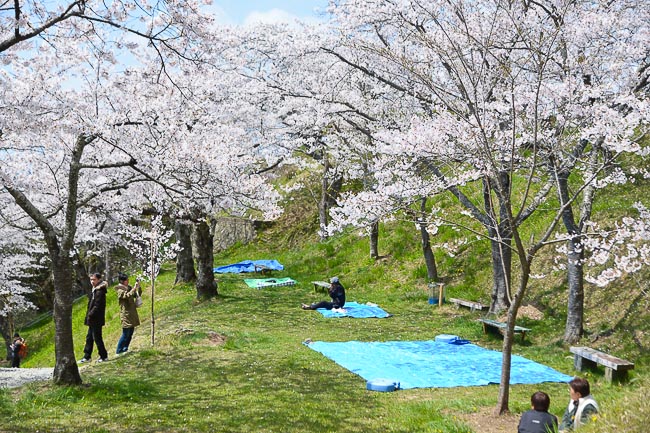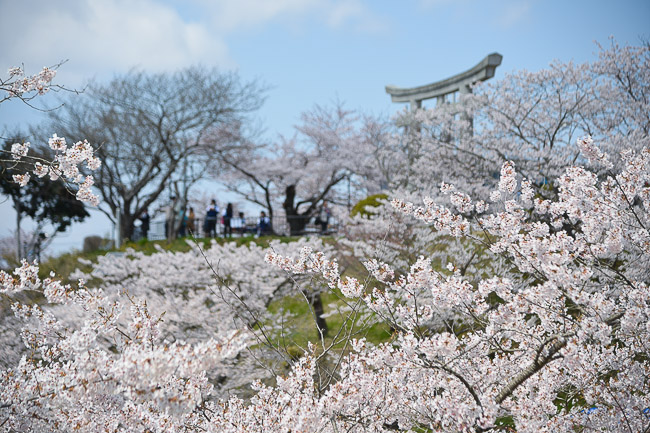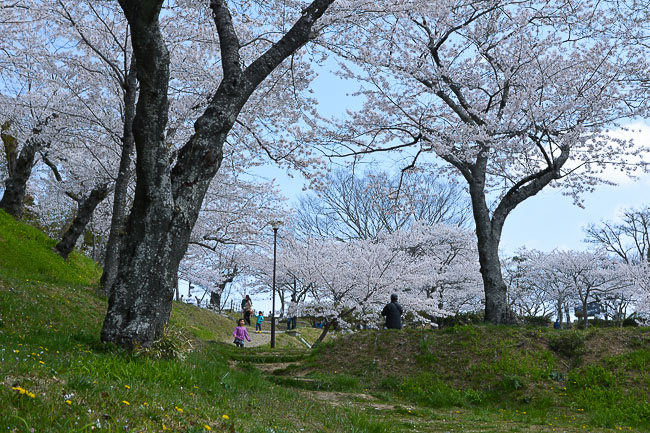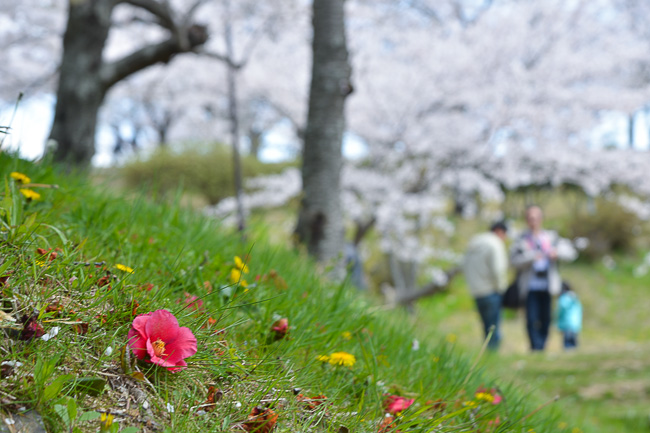 Saigyo Modoshi no Matsu Park
April 19, 2014 - full bloom
After our impromptu cherry blossom report from Ishinomaki, we headed over to Matsushima, a scenic coastal town about 30 minutes by train from Sendai. Matsushima is famous for Matsushima Bay, which is filled with hundreds of pine tree clad islets. Sightseeing ferries ply the bay, and the scenery is considered one of the three best views in Japan.
While there are relatively few cherry trees scattered around Matsushima's waterfront area, the mountainside Saigyo Modoshi no Matsu Park overlooking the bay from behind the town has more than 250 cherry trees planted along its slopes. The park is a 15-20 minute walk or a 5 minute taxi ride uphill from Matsushima Kaigan Station and offers nice views out over Matsushima Bay from several vantage points.
The trees around Saigyo Modoshi no Matsu Park tend to bloom from mid April to early May and are typically a little bit later than the blossoms around Sendai. In past years we were always too early to see the flowers, but today we managed to time it perfectly and see the cherry trees just as they reached full bloom. Unfortunately, the weather forecast is either cold or rainy over the next few days, but the blossoms are young and strong enough that they should remain at their peak well into next week.