Cherry Blossom Report: Kakunodate
Scott's Japan Travel Journal
by Scott, staff writer of japan-guide.com
This journal is a log of my travels within Japan. Here you'll find my personal opinions on the places I've been and the things I've seen. Also expect to see the occasional review and editorial. Thanks for reading.
2014/04/30 - Cherry Blossom Report: Kakunodate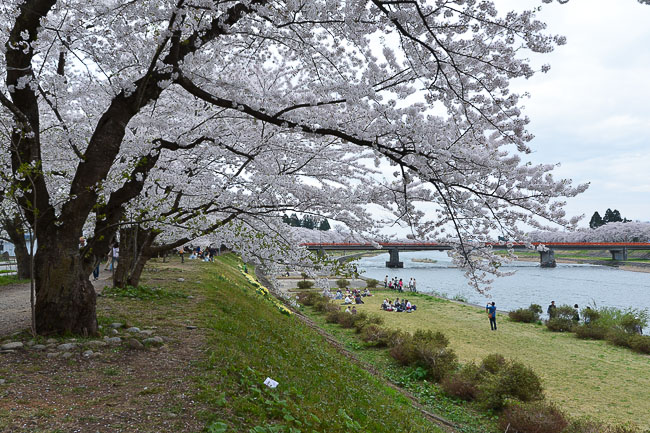 Picking up from where Raina left off, today we continued our Tohoku Region cherry blossom reporting with a visit to Kakunodate in northern Akita Prefecture. Also known as a "Little Kyoto", the refined Kakunodate has a beautiful preserved samurai district, and together with Kitakami and Hirosaki, is one of the Tohoku Region's top three cherry blossom spots. A cherry blossom festival, which includes food stalls and live performances, will be held along the Kakunodate Riverside until May 5, 2014.
Kakunodate Samurai District
April 30, 2014 - petals starting to fall (weeping cherry trees)
Our first stop this morning was to Kakunodate's former samurai district where about 80 samurai families resided during the Edo Period. The samurai imported cherry trees from Kyoto and would compete with each other to grow the most beautiful trees. As a result, the area is filled with around 150 large weeping cherry trees whose branches drape over the quite roads through the district.
These trees tend to bloom a little earlier than the regular Somei Yoshino trees and usually reach their peak right around Golden Week. This year the weeping cherry trees were right about average, and opened a little over a week ago. The blossoms were starting to fall today but look like they should be nice for at least another few days.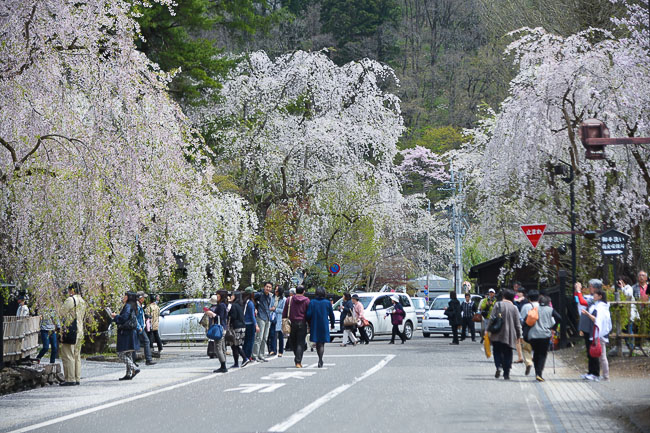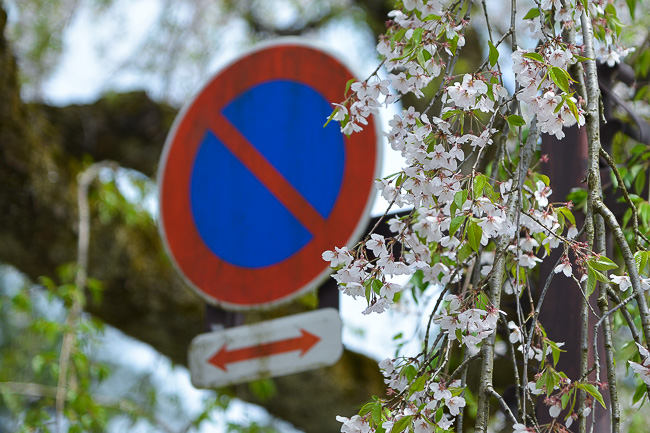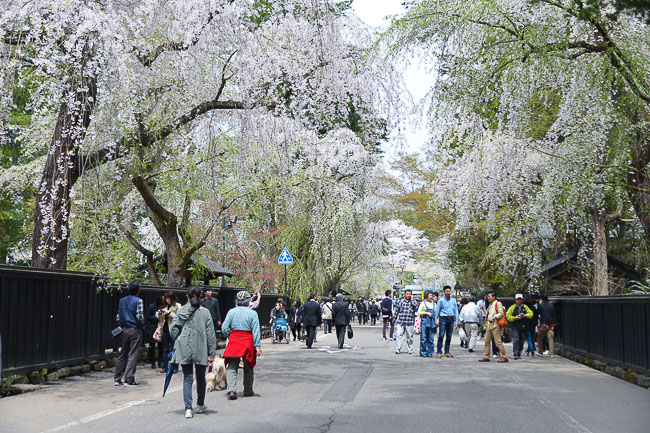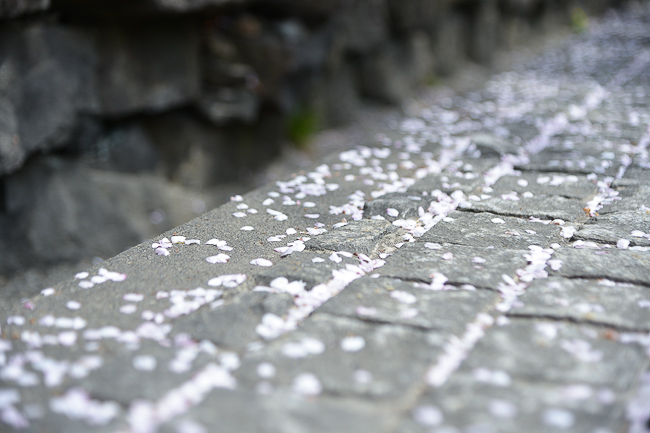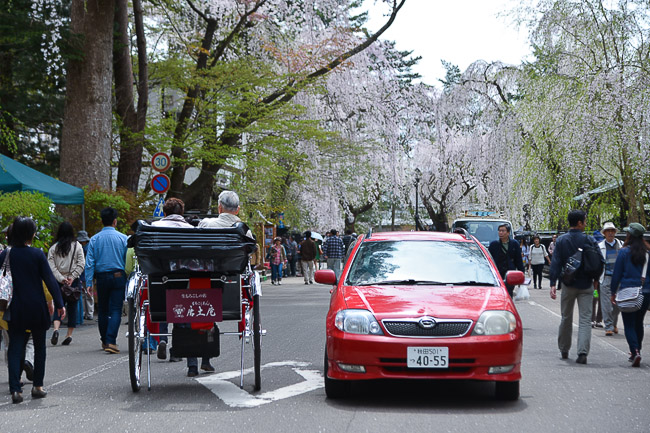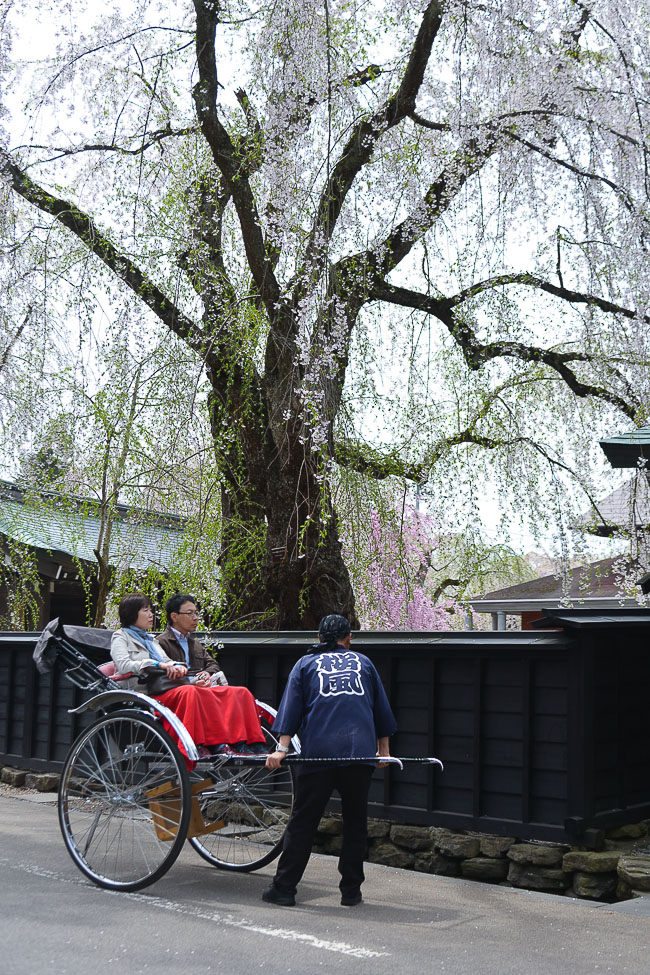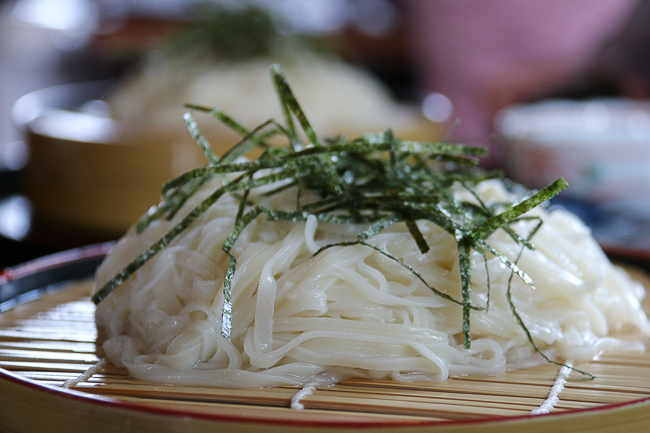 Kakunodate Riverside
April 30, 2014 - full bloom
After visiting the trees around the samurai district, we headed just a few dozen meters west to the banks of the Hinokinaigawa River where about four hundred Somei Yoshino cherry trees line a two kilometer stretch of the riverside. Visitors can walk through tunnels of cherry blossoms, while open lawns along the grassy banks provide plenty of nice spots to picnic.
The Somei Yoshino trees usually bloom a few days later than the weeping cherry trees, and this year they opened on the 26th and reached full bloom just yesterday. The blossoms looked to be right at the peak of the peak today, although some areas were already experiencing some of the first cherry blossom blizzards (hanafubuki). They should remain at their best for a few more days, which makes it a good time to visit Kakunodate as you will be able to see the trees around both the samurai district and the riverside park around their respective peaks.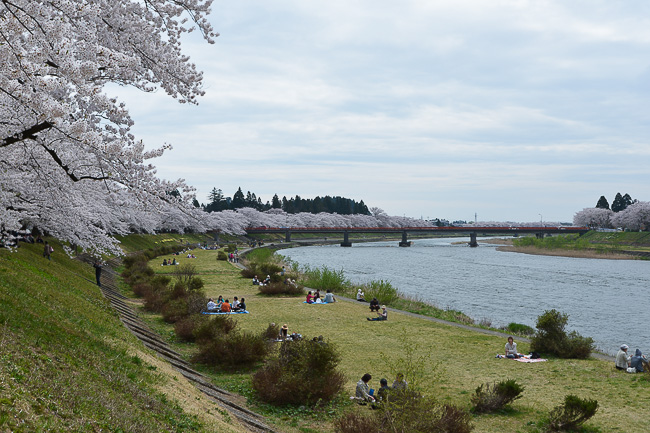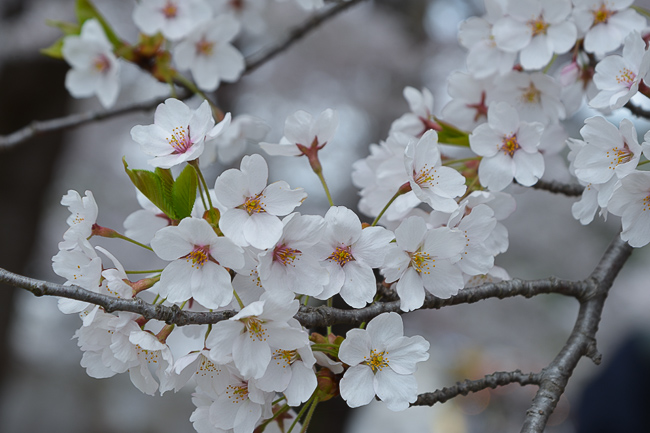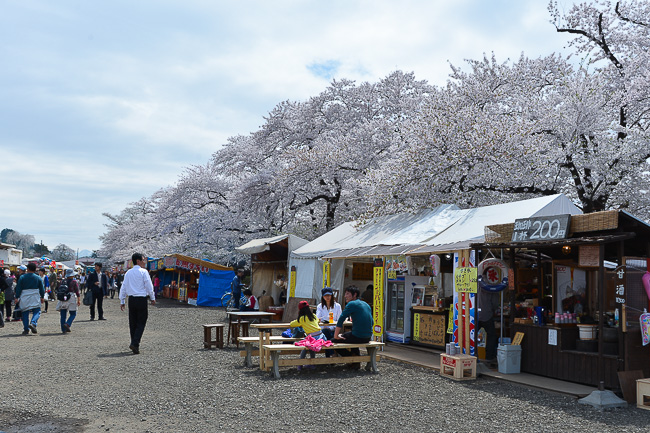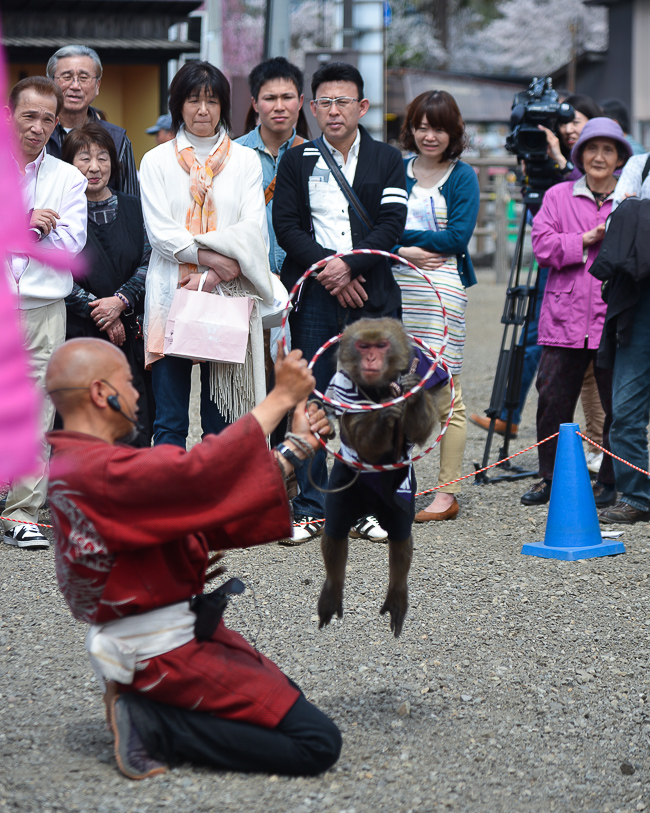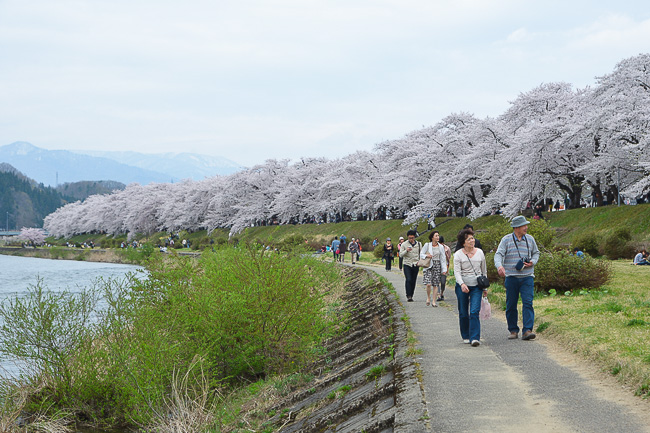 This year we also checked out the site of Kakunodate's former castle which stood on a small mountain overlooking the town below. At the top, which is an easy a 10-15 minute walk from the samurai district, is an observation point from where you can admire the view of Kakunodate's cherry trees from above.