Autumn Color Report: Eiheiji
Scott's Japan Travel Journal
by Scott, staff writer of japan-guide.com
This journal is a log of my travels within Japan. Here you'll find my personal opinions on the places I've been and the things I've seen. Also expect to see the occasional review and editorial. Thanks for reading.
2014/11/12 - Autumn Color Report: Eiheiji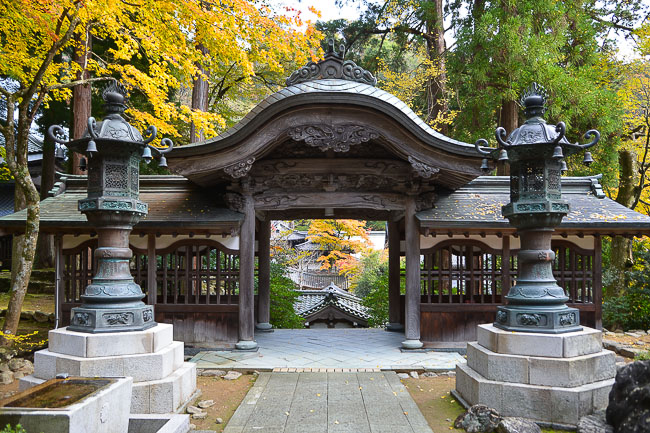 This morning I jumped on the Thunderbird limited express for the 90 minute ride from Kyoto to meet up with Schauwecker in Fukui. The goal was to check out the autumn color around Eiheiji Temple.
Eiheiji is a large temple complex located in the wooded hills outside of Fukui City. The temple is one of the two head temples of Soto Zen Buddhism, which is one of the most popular religious sects in Japan and popular worldwide. The large complex is also an active monastery where people from all over the world come to study Soto Zen Buddhism.
The grounds are also a popular autumn foliage spot and colorful maples and keyaki trees are planted all around the various halls and covered corridors. Most of the trees looked to be right around the peak today, with plenty of bright yellows and brilliant reds to be seen.