Autumn Color Report: Tokyo
Scott's Japan Travel Journal
by Scott, staff writer of japan-guide.com
This journal is a log of my travels within Japan. Here you'll find my personal opinions on the places I've been and the things I've seen. Also expect to see the occasional review and editorial. Thanks for reading.
2014/11/27 - Autumn Color Report: Tokyo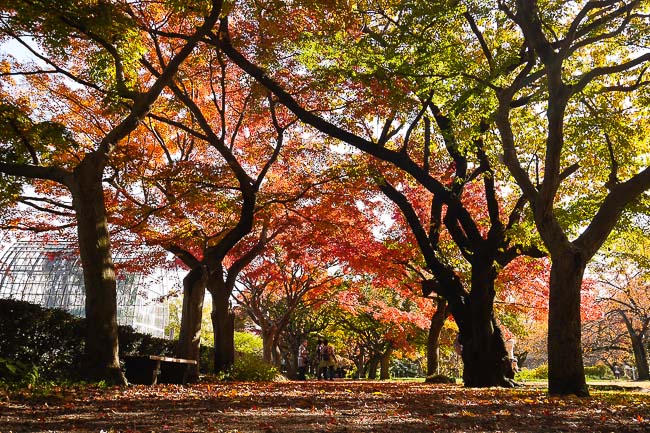 Today we took a break from Joe's coverage of the Kansai Region and headed down to Tokyo to check on the progress of the autumn colors (koyo) around some of the city's popular autumn color spots. As we've progressed through November, the koyo has slowed down to the point where we are seeing the color change happening much closer to that of an average season, unlike way back in September when some places were reaching their peak weeks ahead of schedule.
My first stop this morning was to the Icho Namiki, just a short walk from Aoyama-Itochome Station. The ginkgoes that line street were much yellower today than when Joe visited last week, with both inner rows of ginkgoes pretty much completely yellow and a carpet of golden leaves covering the pathways below the trees.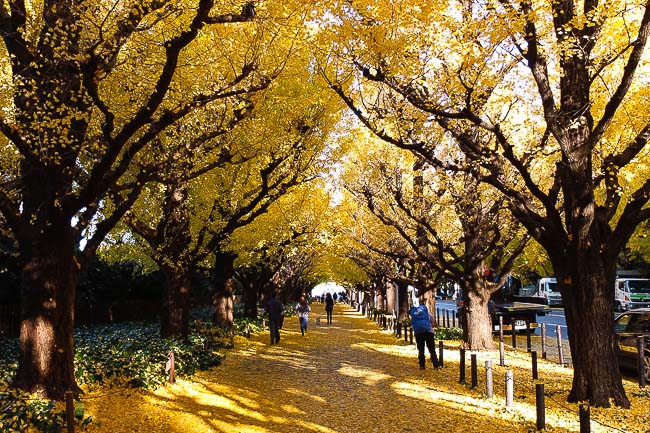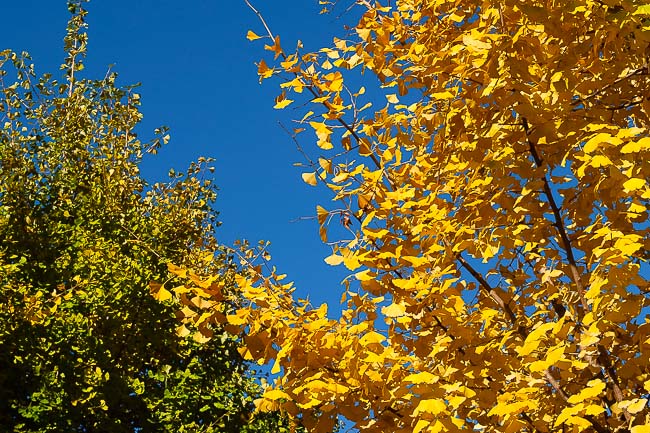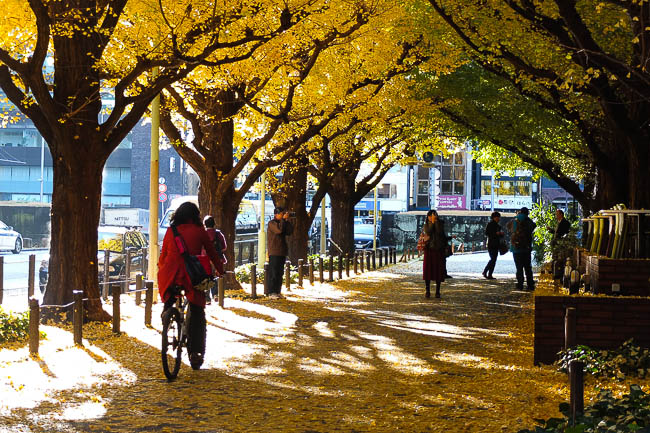 Next I walked over to Shinjuku Gyoen, about 20 minutes away on foot. There were some nice colors to be seen around the park today as the maples were starting to don their coat of vibrant red and orange leaves. But it was still a little early and I would only expect the colors to get better and better over the next week or so.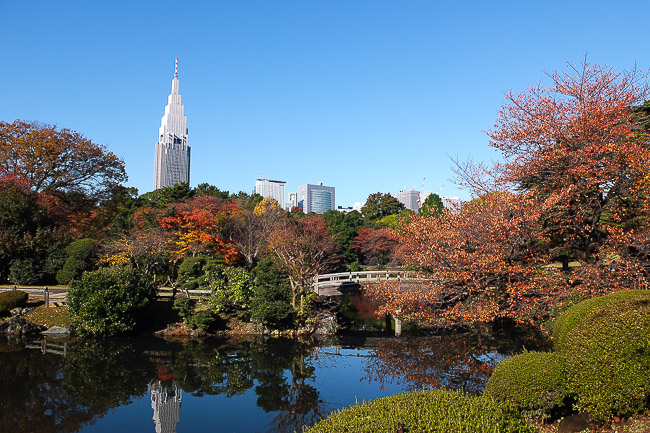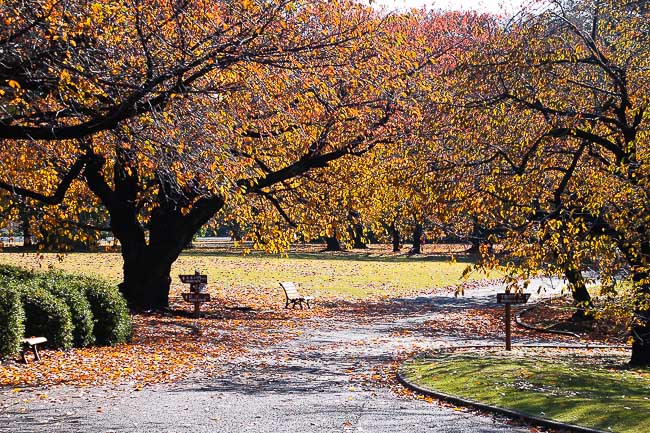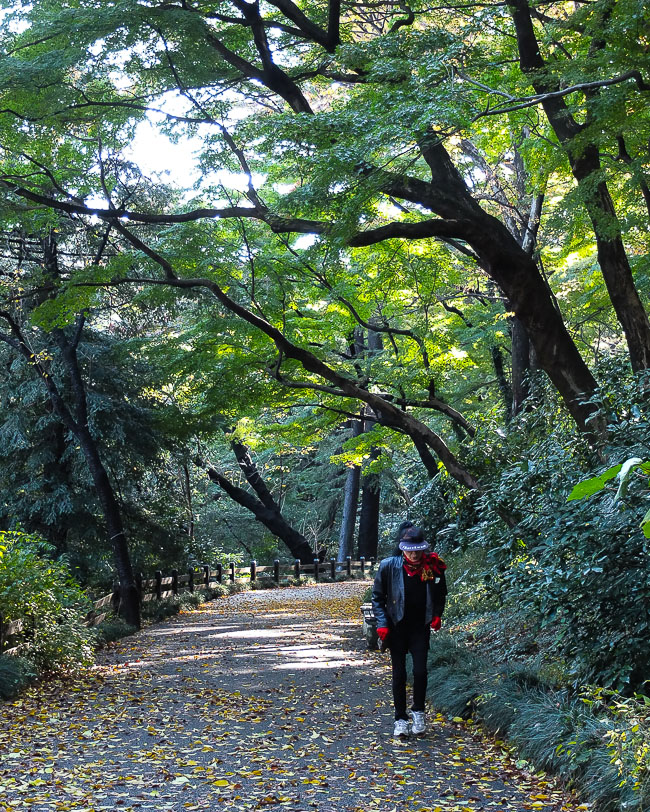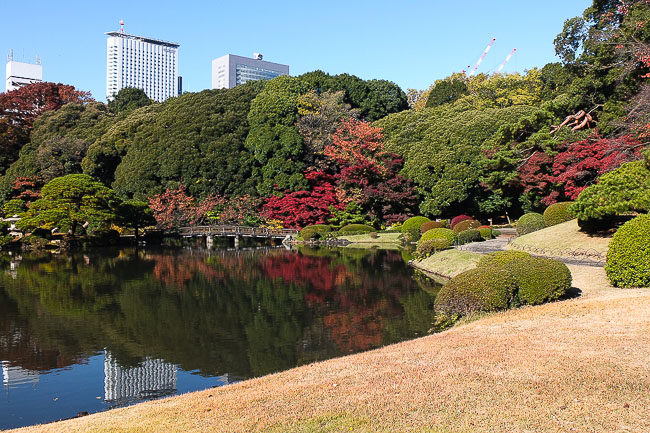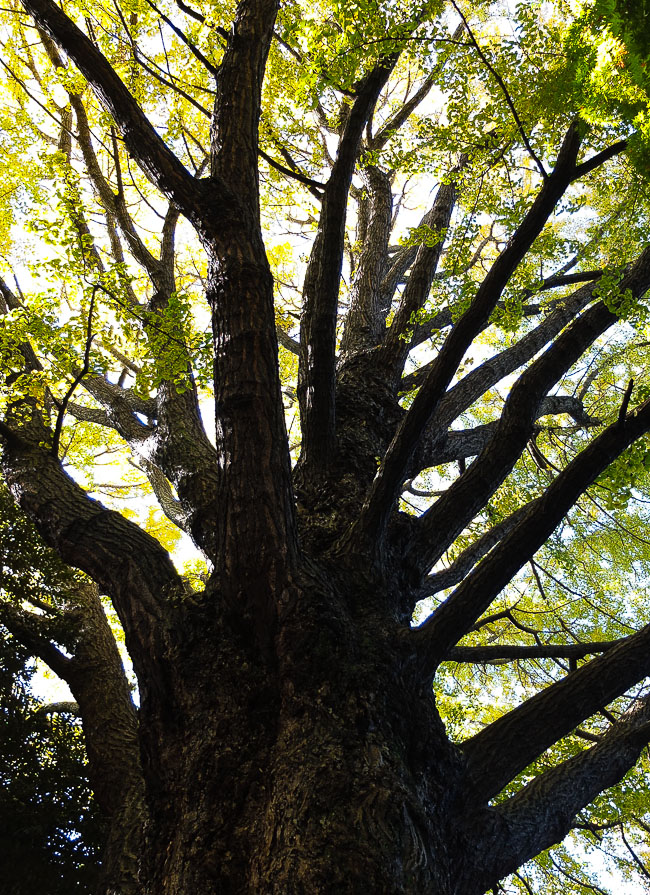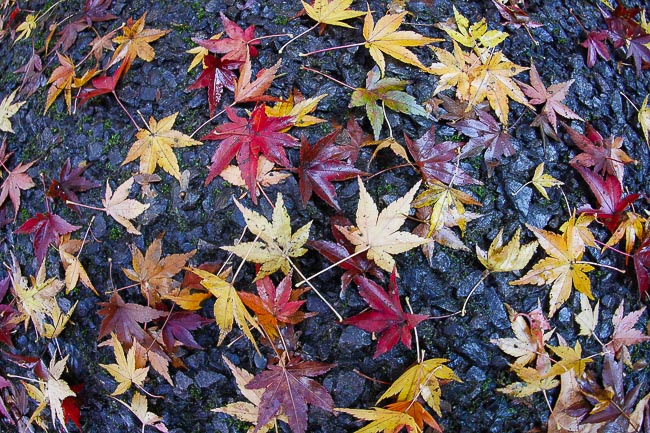 Next I headed north to Rikugien, which is another of Tokyo's favorite koyo spots. Virtually everything was still green when we last visited Rikugien two weeks ago, but since then the trees have progressed nicely and were starting to approach the peak around part of the gardens, especially in the open areas around the central pond. The canal areas, on the other hand, are usually a week or two slower than the pond areas and were just starting to get going today.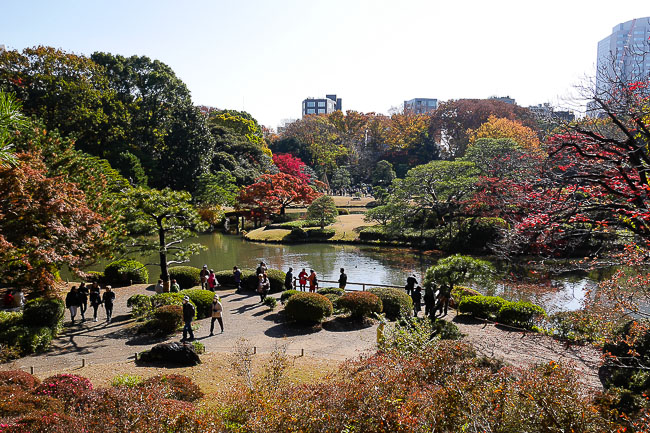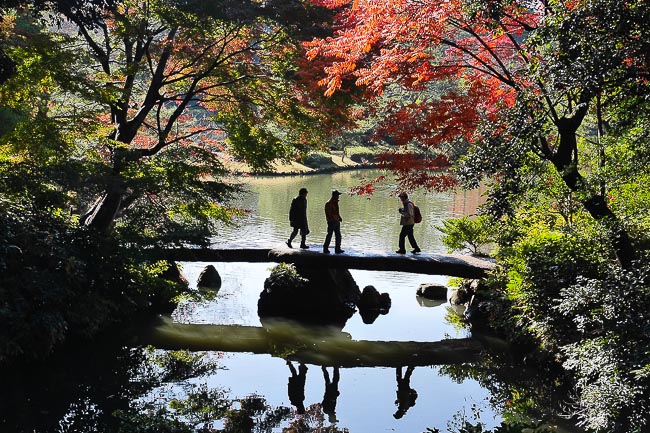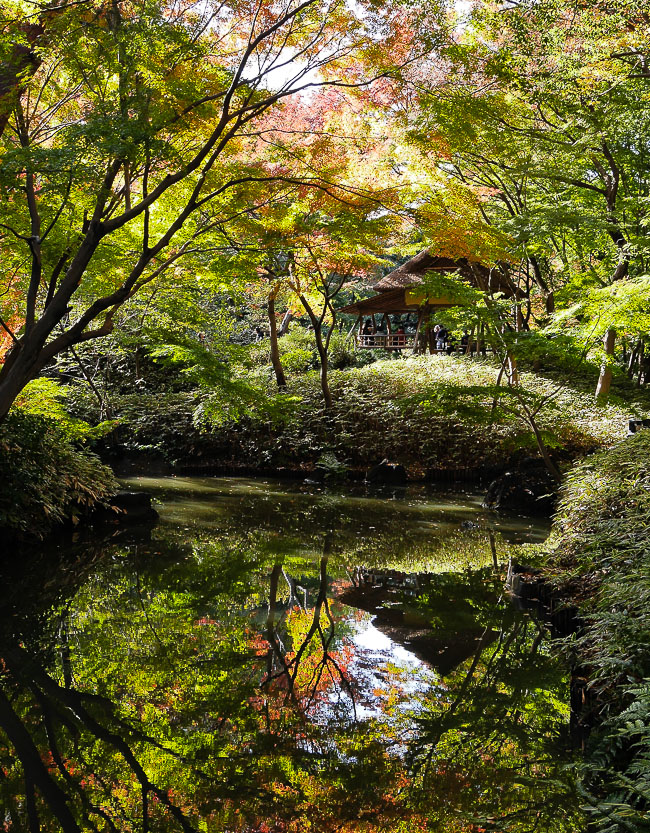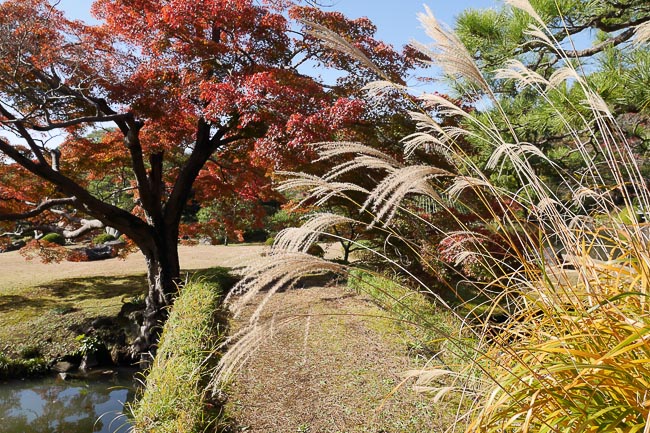 My last stop today was a new one for me: the Koishikawa Botanical Garden, which is not to be confused with the nearby (but still kinda far away) Koishikawa Korakuen. The Koishikawa Botanical Garden is a large park and research grounds of Tokyo University, and has more of a wild forest feel to it as you would expect of a botanical garden. There are some highly manicured areas to it though, one of which is a 100 meter long maple tunnel that makes up the garden's main koyo attraction. The maple trees along the tunnel looked good today but still have a little ways to go before they are really at their peak.
Though not overflowing with koyo, if you search around the botanical gardens you can discover pockets of beautiful colors hidden around the grounds. Particularly nice today were the ginkgo trees which were right around their peak. Their bright golden leaves completely covered the ground in places (not to mention their smelly seeds).