Seasonal Illumination: Sagamiko Illumillion
Scott's Japan Travel Journal
by Scott, staff writer of japan-guide.com
This journal is a log of my travels within Japan. Here you'll find my personal opinions on the places I've been and the things I've seen. Also expect to see the occasional review and editorial. Thanks for reading.
2014/12/18 - Seasonal Illumination: Sagamiko Illumillion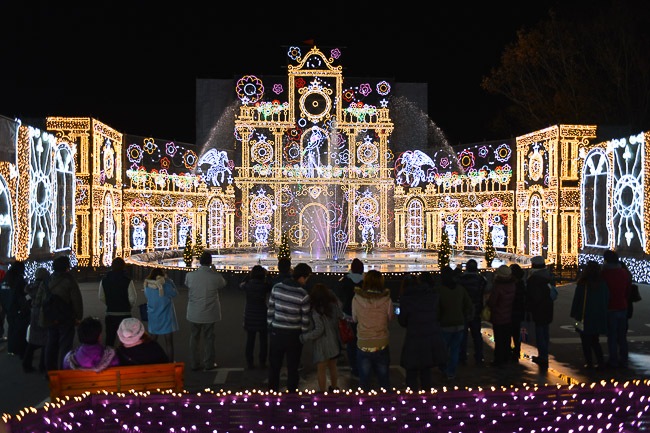 Today I headed down to Lake Sagamiko in northeastern Kanagawa Prefecture to check out the Sagamiko Illumillion. Held at the Lake Sagami Pleasure Forest, a small amusement park a few kilometers west of Mount Takao, the Sagamiko Illumillion is the largest illumination in the Kanto Region. The event incorporates over 5 million led lights, which are used to blanket the hillsides in carpets of color, form flashing tunnels of light, and decorate buildings and amusement park rides with intricate designs and patterns. In addition, this year the park added the Palace of Light, an animated light show sychronized to a dancing water fountain.
The Sagamiko Illumillion is also one of the longest running illuminations in the country. It is held daily from November through the first week of January, and from then on open weekends and holidays all the way through mid April when the cherry blossoms come out. Entry to the illuminated areas is 600 yen, however a few of the rides and attractions cost extra.
Lake Sagami Pleasure Forest is about 1-2 hours away from central Tokyo by train and bus. The nearest train station is Sagamiko Station, one stop past Takao on the JR Chuo Line. One to two local buses per hour connect the station to the park (8 minutes, 200 yen).