Scott's Japan Travel Journal
by Scott, staff writer of japan-guide.com
This journal is a log of my travels within Japan. Here you'll find my personal opinions on the places I've been and the things I've seen. Also expect to see the occasional review and editorial. Thanks for reading.
2014/12/31 - Travel Highlights 2014
Once again it has been another busy year filled with new experience and challenges. And as 2014 comes to a close, we've reached that time where we take a look back at our travels and think about what were some of the best experiences from the past year.
Number 10: Outdoor Onsen
Onsen, or hot springs, are practically a national pastime in Japan, and it's no doubt that sitting out and relaxing in the hot water baths is something that is hard to beat. My favorite are the outdoor onsen (rotemburo) that offer beautiful views of nature from the water, and this year there were definitely a few stand outs in that category. Probably the best was a little public seaside bath in Obama Onsen, on the western coast of the Shimabara Peninsula, where you can enjoy sunset views while the waves gently lap over the side of the bath.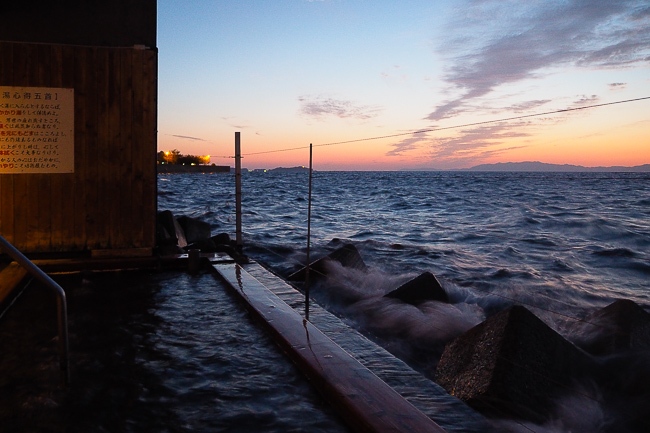 Number 9: Sounkyo Ice Waterfall Festival
At -7 degrees in the sun (and even colder at night) Sounkyo Onsen in Hokkaido was probably one of the coldest places I've ever been in Japan. Which is probably a good thing as they hold an annual Ice Waterfall Festival there where they build a three-story castle, complete with towers and a multi-level maze of caverns, almost entirely out of ice. It was pretty spectacular during the day, but perhaps even more so at night when they lit up the ice structures in a rainbow of colors. On a side note, I think we ended up bringing the cold back with us after the festival as parts of the Kanto Region ended up getting some of the most snow ever recorded on the evening that we returned home.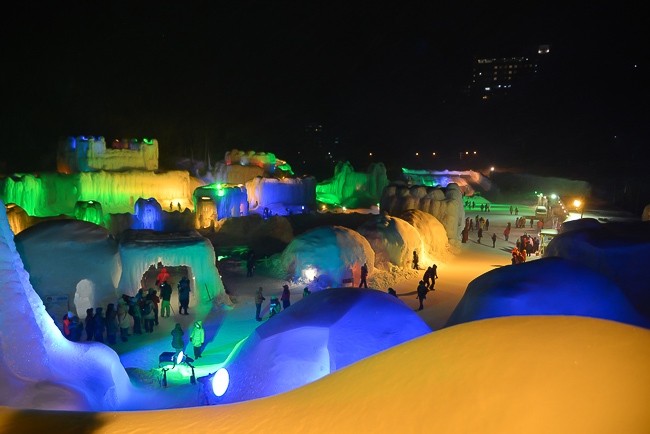 Number 8: Yoshinogari Historical Park
It's taken me 10 years, but this year I finally made it out to Saga to check out the Yoshinogari Historical Park, which is probably one of the best ancient archeological sites in the country. The sprawling park covers a huge Yayoi Period settlement that was excavated in the 80s and 90s, and includes some very interesting reconstructed walled villages and fortress-like enclosures. Usually it is difficult to picture what life was like in these ancient times, but it is really quite neat when you can go and see it with your own eyes.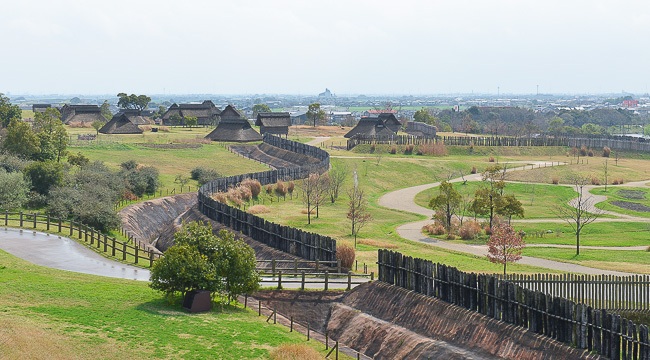 Number 7: Motsunabe
I'm with those that think that eating is a central part of traveling, and I'm lucky to be working with a group of like-minded people that are willing to put in a lot of time and effort to practice what we preach. This year we ended up doing a lot of work upgrading a number of the food pages on the site, which meant lots of research of the best kind. Of the millions of calories that were consumed for research purposes, the one thing that really stood out to me this year was Fukuoka style motsunabe (tripe stew), that I discovered when working on the Fukuoka Food Guide. I couldn't get enough of fatty, spicy stew and after one try I was hooked and ended up ordering it wherever else I could find it on the menu.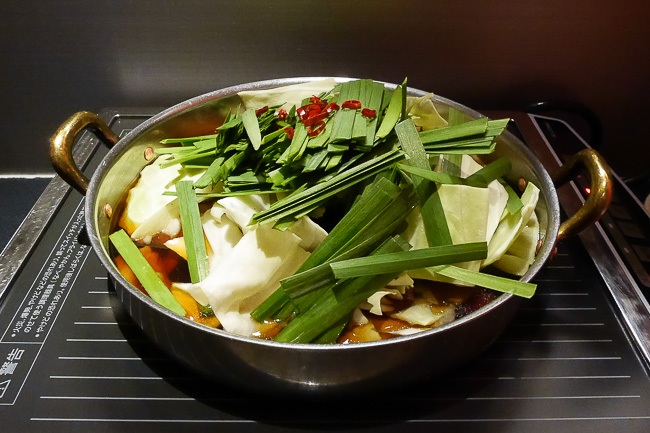 Number 6: Okunikko in the fog
If you head up into Okunikko early enough in the morning you can sometimes catch the valley blanketed in fog, giving the area a hidden, mysterious feel that is especially thrilling when hiking around Senjogahara Marsh (just be wary of the bears, there were several sightings this year). This past autumn I had the chance to do some camping in the area and go to see the fog (together with the autumn colors) from a different perspective: while rowing along Lake Chuzenjiko. Definitely recommended.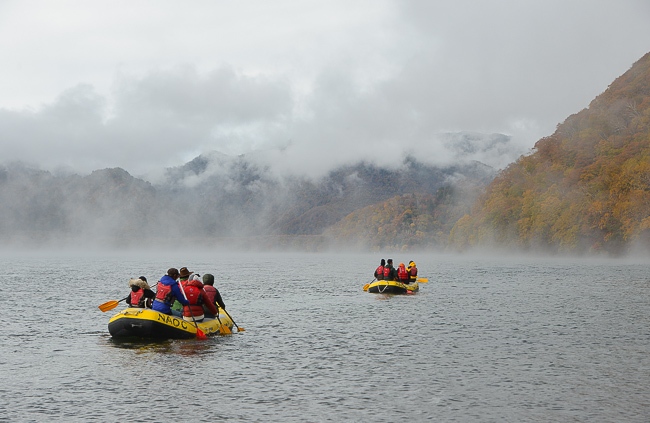 Number 5: Zazen and Takigyo
This year I had the opportunity to experience a few different religious practices including zazen zen meditation and takigyo waterfall meditation. Zazen, Buddhist seated meditation, seems to be increasingly popular with visitors to Japan and several temples offer sessions to travelers. I had the chance to participate in an early morning zazen meditation session at a small mountain temple on Mount Unzen and found it extremely relaxing and something that I probably could be doing more if I were to become more interested in my spiritual health.
On the other end of the spectrum, Takigyo is a Shugendo (mountain worship) practice where practitioners meditate while standing under a waterfall. Again, there are several temples in Japan where you can stay and participate in takigyo training, and while I didn't try this myself, I'd have to say that it was quite impressive to watch.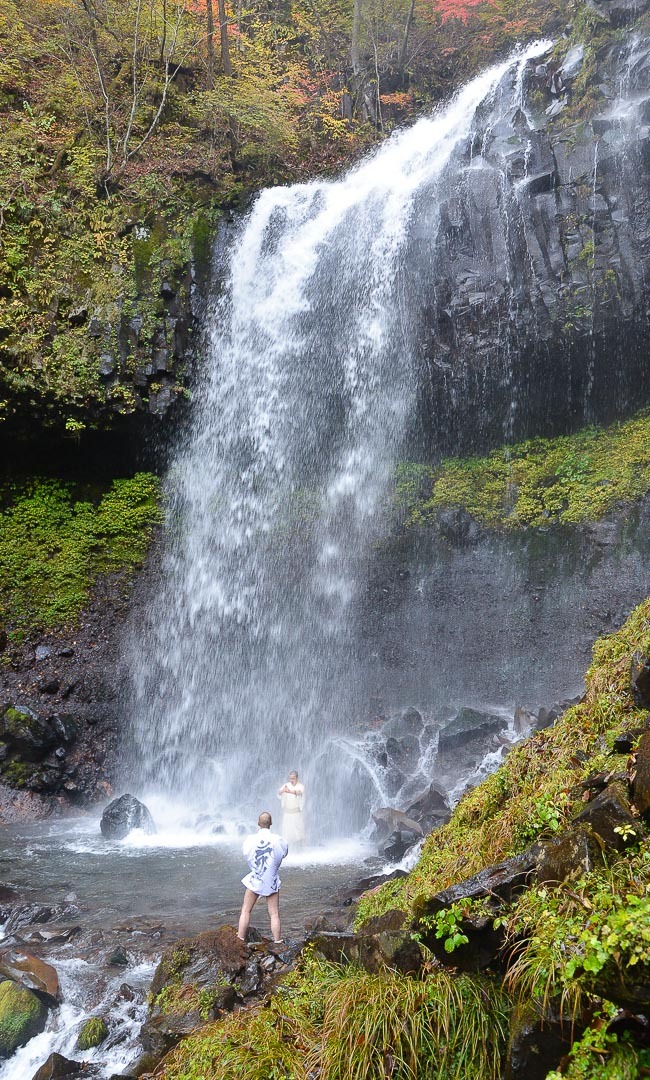 Number 4: Robot Restaurant
Fighting robots, showgirls, lasers, gaudy decorations, and mirrored everything. That pretty much describes the Robot Restaurant. This year I finally had a chance to check out this polarizing attraction and found it to be a ridiculous, good time that would probably be equally at home in Las Vegas. I mean, it's not performing art, but if you are looking for an easy, entertaining and safe way to check out some of the nightlife around Kabukicho, then this might be it. Don't take it too seriously though, they sure don't.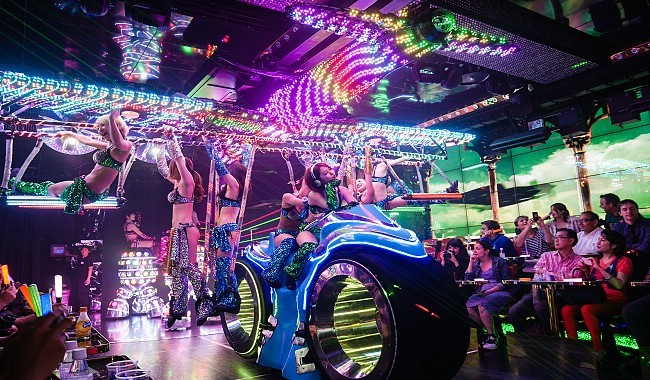 Number 3: Golfing around Japan
This year a lot of us in the office have taken up golfing so that we can start covering the beautiful courses found across the country. What better way to get out into nature, especially during the autumn and cherry blossom seasons when you can enjoy the leaves or blossoms on the course. We're still beginners of course and slowly building up our experience. One thing is for sure though, there is a lot of travel potential for Japan's golf courses.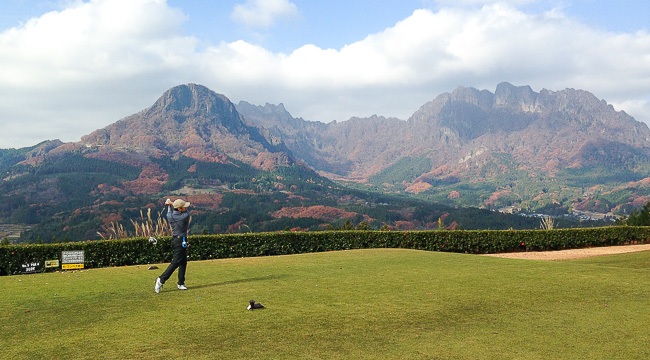 Number 2: Mount Aso
After passing through the area on several occasions, this year I finally had the chance to explore Mount Aso in more depth. One of the world's largest calderas, the area is protected as a national park and has a variety of things to see and do including outdoor activities like hiking and horseback riding. At the center of the caldera is an active volcano surrounded by villages, but even more amazing to me was that caldera is so big that multiple towns fit inside!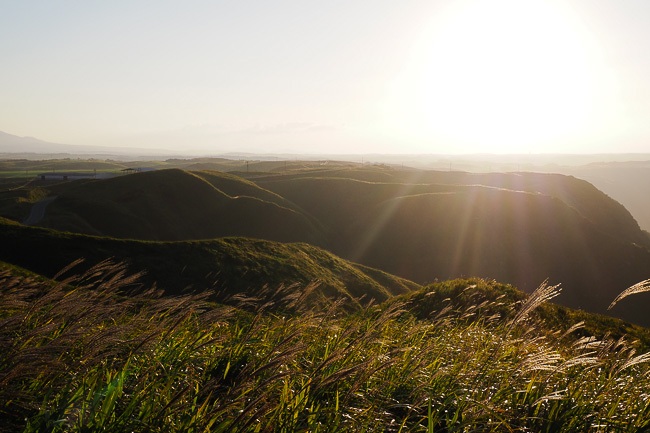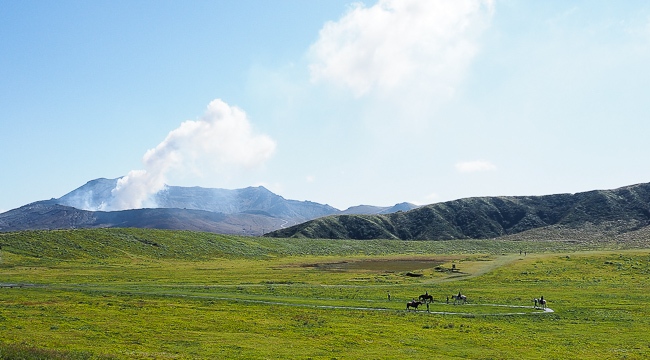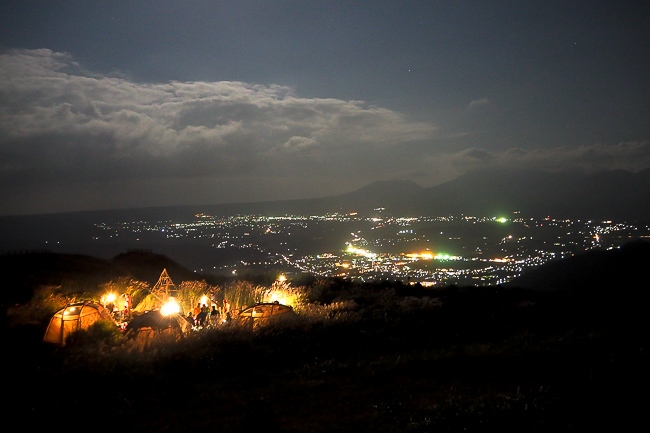 Number 1: Dining at a Yatai
If I'm not careful these travel highlights would be made up entirely of food entries! Lucky for us, we do a lot of eating while on the road and get to try all kinds of neat places. My favorites tend to be the street stands and back alley dives, so places like Shinjuku's Omoide Yokocho and Yurakucho's Gadoshita areas were also contenders for this spot. But my favorite this year was definitely the Yatai Food Stalls in Fukuoka. The atmosphere is really one of a kind, and there's no better place to try some of the city's famed Hakata Ramen.