Plum Blossom Report from Tokyo
Sean's Japan Travel Journal
by Sean, staff writer of japan-guide.com
2012/02/21 - Plum Blossom Report from Tokyo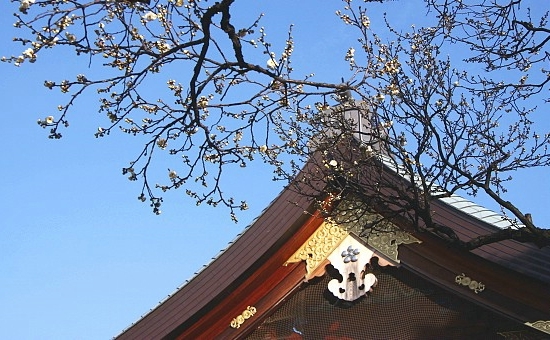 Today we visited the Yushima Tenjin Shrine and the Koishikawa Korakuen in Tokyo to check out the progress of the blossoming of the plum tree flowers. The plums, or ume in Japanese, often bloom about a month before the sakura, and give the first sign of the imminent arrival of spring.
This year, due to the cold weather, the plums are forecasted to be in full bloom two weeks later than average. Indeed, as we have observed, color has yet to appear on most of the plum trees. The majority of the buds of the flowers seem nicely set to open in a week or two. The branches of the trees were sometimes punctuated with the odd flower that was more eager to see sunlight than the rest.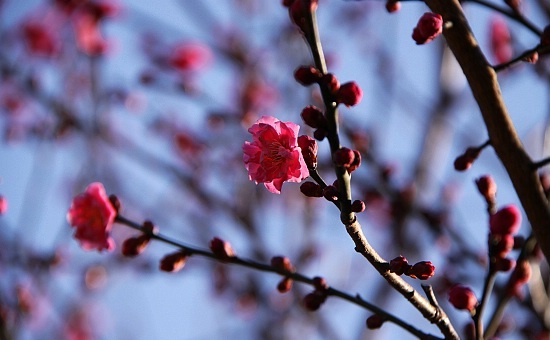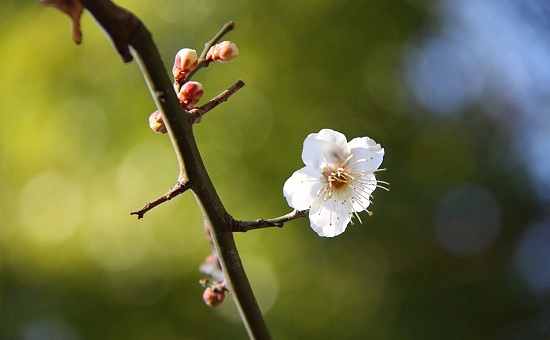 There was a cozy atmosphere of festivity at the Yushima Tenjin Shrine. The plum blossom festival had begun and will continue till March 8. There was a nice crowd at the shrine: people were taking pictures, watching a monkey performance, admiring some drawings of a painter, and enjoying food at festival stalls. Some of the early-bloom species of the plums had already begun flowering.
Yushima Tenjin Shrine is dedicated to Sugawara Michizane, the Shinto deity of education, who is said to have loved plum trees. That is the reason why so many plum trees had been planted in this shrine, and therefore it became very famous and popular as a spot to view the plum blossoms. It was interesting to see the sheer number of ema that were written and placed at the shrine by hopeful students.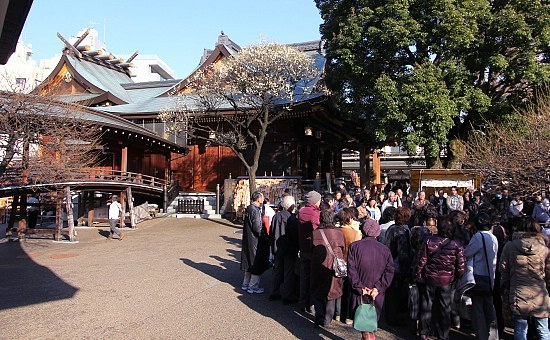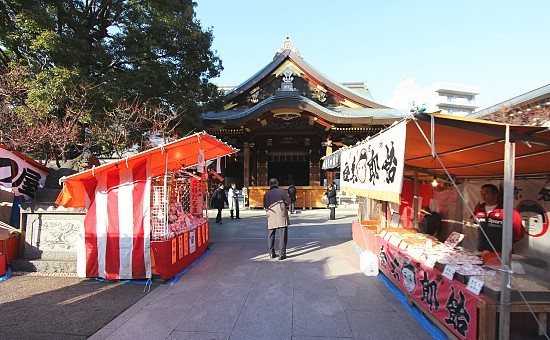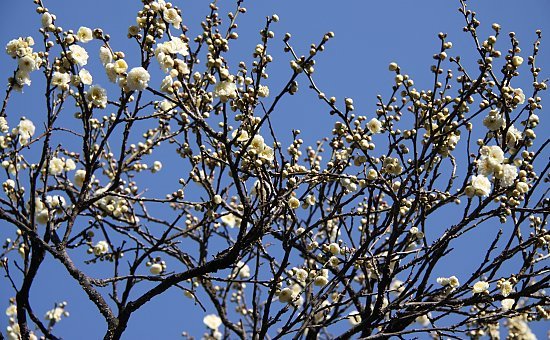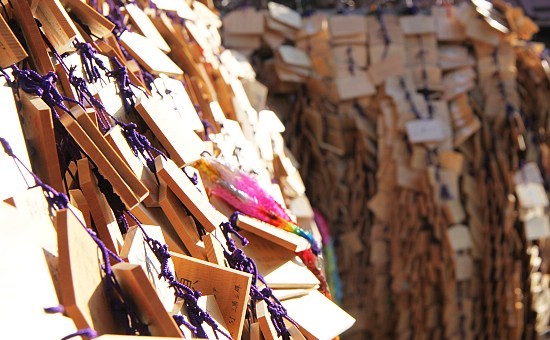 The situation with the plum blossoms at the Koishikawa Korakuen was similar as some of the flowers have just begun opening and most of the buds have yet not. There were not many visitors, but I'd imagine in a couple of weeks, they will appear in droves to appreciate the beautiful plums in full bloom.