Cherry Blossom Report: Osaka
Sean's Japan Travel Journal
by Sean, staff writer of japan-guide.com
2012/04/07 - Cherry Blossom Report: Osaka
For those who would like to know some Japanese terminology in relation to cherry blossoms in Japan, "kaika (開花)" is the instance when the representational cherry tree of a particular city has its first open buds; "mankai (満開)" is the Japanese term for "full bloom". Kaika at the city of Osaka was on Apr 2 this year. In the afternoon I would be checking out its representational tree at Osaka Castle to see how much its cherry blossoms have progressed since it started flowering.
According to the weather forecast yesterday, temperatures in the Kansai Region will be somewhat higher from tomorrow onwards. Coupled with expected fairly mild winds, the cherry blossoms in this region should be having a period of suitable conditions for them to mature.
Expo 70 Commemorative Park
April 7, 2012 - opening (10-50%)
77 countries participated in the World Exposition held here in 1970. These days, this huge park is maintained with many gardens, ponds, pavilions, recreational facilities, and of course, not to be missed is the famous landmark of the Tower of the Sun.
As a cherry blossom spot, the Expo 70 Commemorative Park is brilliant, with its over 5000 cherry trees. When I visited, I found the states of the cherry trees here strikingly uniform; didn't notice any odd show-off tree with branches more dense than others. Although yet to reach the halfway mark, with relatively warmer weather expected from tomorrow onwards, all the blossoms may very well decide to burst open together, making mankai possible in the next two or three days.
The cherry blossom festival here will be held from 9:30 to 21:00 every day till April 15. There are many festival food stalls, temporary playgrounds for children, as well as a ceramic fair where you can buy ceramic items from makers around Japan. Night illuminations are from 18:00 to 21:00 during this period.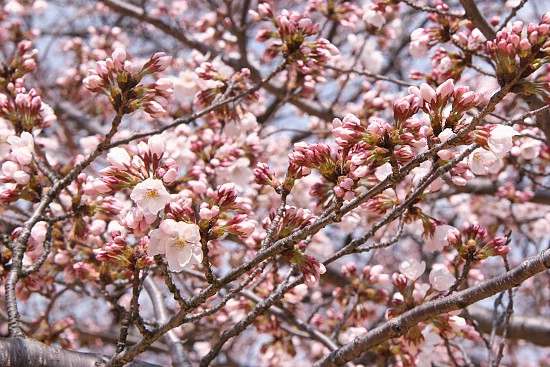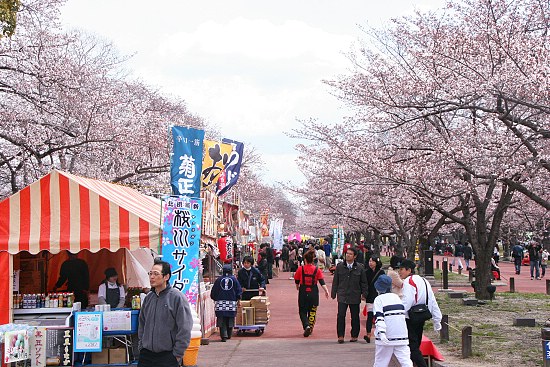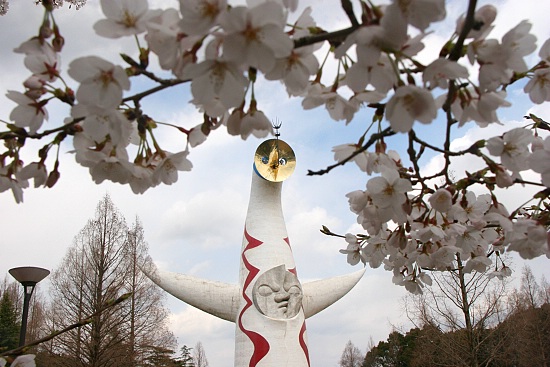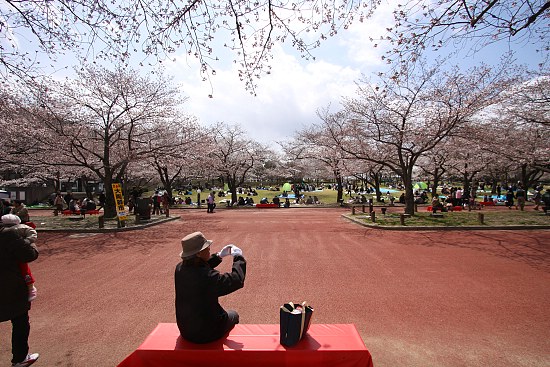 Osaka Castle
April 7, 2012 - Approaching full bloom (50 -80%)
I managed to find the representational tree after some effort and directions from a park attendant. Well, firstly the sign wasn't as big as I expected it to be, and secondly the whole area was packed with people having their hanami parties, such that I didn't even have the chance to get close to it. For those who are interested to see it, it is located in the Nishinomaru Garden within the castle grounds, which is one of the best spots to see cherry blossoms here.
The cherry trees at Osaka Castle were in a more advanced stage compared to those at the Expo 70 Commemorative Park. Many of the lower branches of the trees were already pretty full. It's the upper branches that need perhaps more time. I will stick my head out and say that mankai will be reached tomorrow! Ok, I will make my statement safer by saying that that's by 23:59 tomorrow.
The main keep is having extended opening hours during this spring season (9:00 to 19:00 until tomorrow, 9:00 to 18:00 from April 28 to May 6). Till April 11, you would be able to catch night illuminations until 20:00 every evening (entry into the castle grounds end at 19:30).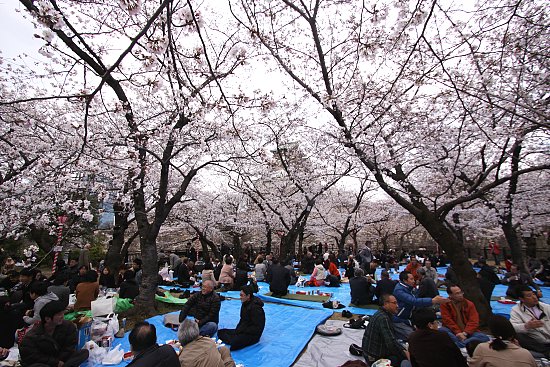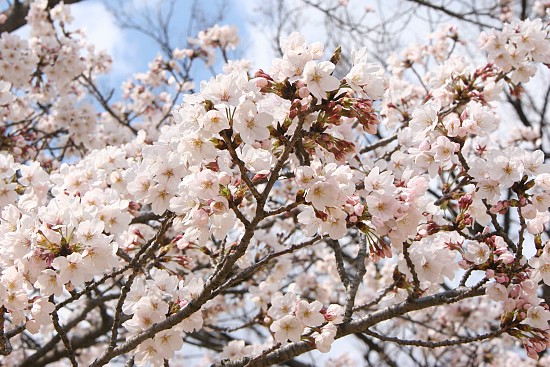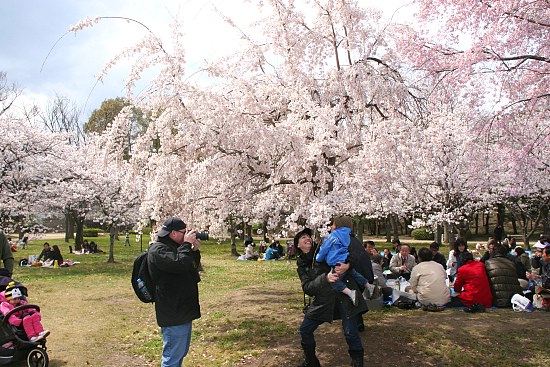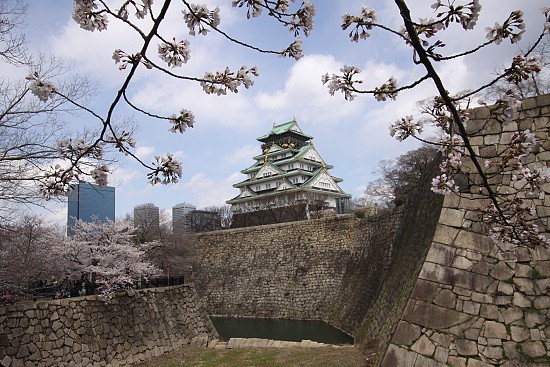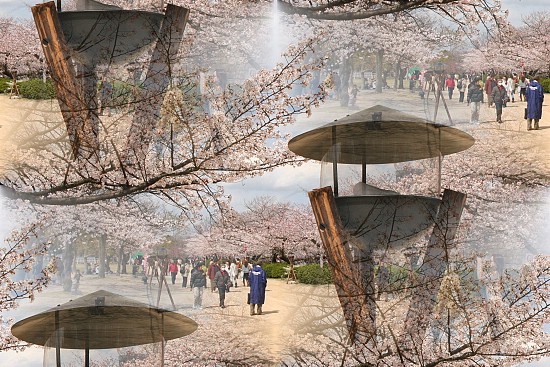 Kema Sakuranomiya Park
April 7, 2012 - Approaching full bloom (50-80%)
This one is harder to call, because of the sheer number of cherry trees lining up both sides of Okawa River, from Sakuranomiya Station all the way to Tenmabashi Station (not to mention I didn't cover the river north of Sakuranomiya Station). I saw trees which were approaching mankai and some trees which were just about at the 20% mark. However, looking at the general situation, I think it's fair to expect that mankai would be reached either tomorrow or on Monday.
The range of early bloomers and late bloomers may actually be a good thing because it prolongs the season in which cherry blossom viewing would be great here. There was a great atmosphere along the river, with tour boats drifting upstream and downstream, visitors having a leisurely stroll, buskers performing nice music, children running around, and festival food stall owners calling out to attract customers.
The three locations which I have visited today are truly splendid places to see cherry blossoms. Views should be very pleasant till at least next weekend; you might like to visit too, if you are in Osaka or the Kansai Region during this period.