Legoland Discovery Center opens in Odaiba
Sean's Japan Travel Journal
by Sean, staff writer of japan-guide.com
2012/06/18 - Legoland Discovery Center opens in Odaiba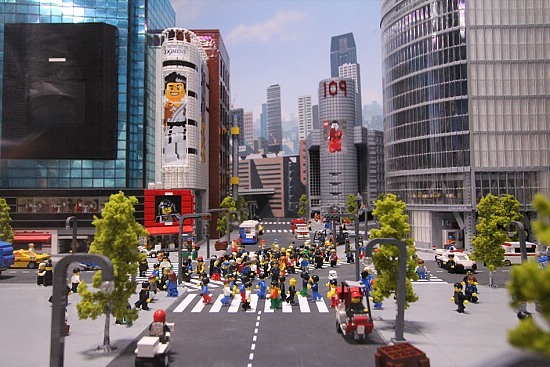 There is a new attraction at Odaiba which opened just this past Saturday, and it's called the Legoland Discovery Center. I was told this is a prelude to a bigger Legoland which is to be completed at Nagoya in the next few years. For now, this is the only Legoland in Japan, and we made a trip to it today, looking to spend some enjoyable moments.
For those who are interested to visit, please note that the usual entry fee is 2000 yen, but there is currently a 700 yen discount if you book your tickets online, and it seems the promotion would continue until notice of discontinuation.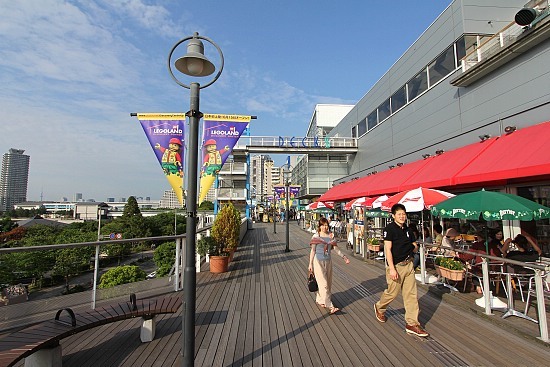 The discovery center was divided into several sections of interest. First up was Lego Factory, which had some simple machines demonstrating properties of science. Next was the Kingdom Quest ride, which had attached laser pistols to be used to shoot at targets along the way. Points are awarded for accurate shots and players can compare accumulated scores at the end.
It was great fun, if not for the mother and son sitting before us that dealt bruising blows to the egos of Schauwecker and myself: at the end of the game, we were left making excuses for ourselves as to how we could have lost to them by such a huge margin. "Their heads were in the way!" was mine, and that was actually partly true: if it had been a real war I'm afraid they'd have been killed by friendly fire.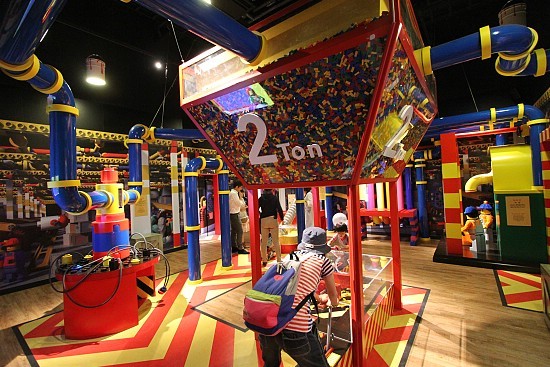 There was a playground painted in Lego colors, and sweaty kids were seen having fun and running around. Several play areas were also spotted, where Lego blocks of all sizes were available for children (or adults for that matter) to build with. Another feature was a 4D cinematic experience called Studios 4D, which utilizes wind and water to give its audience a realistic feeling of being part of the movie.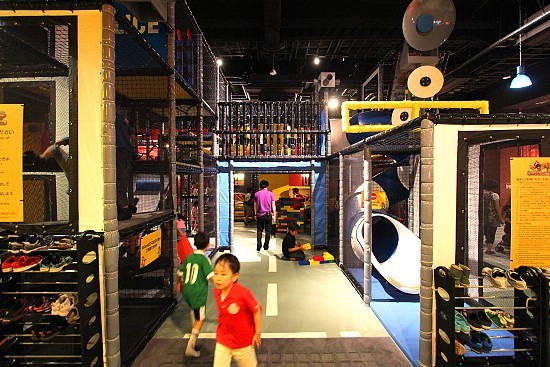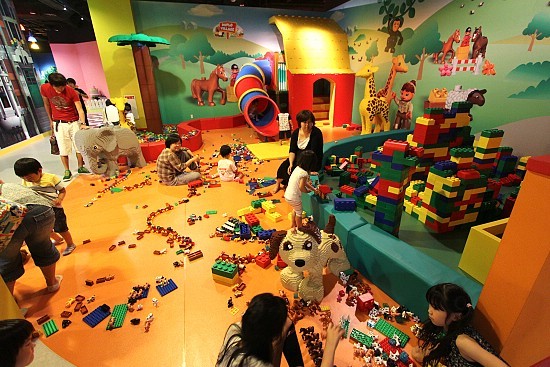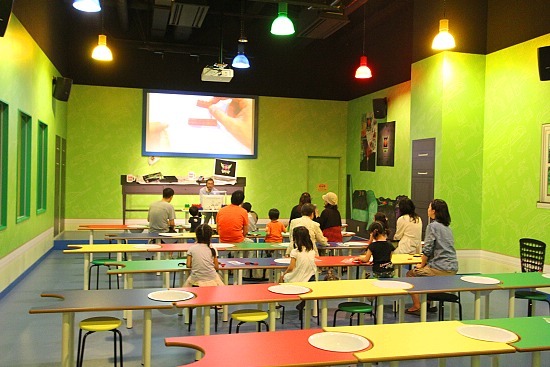 The highlight of the day for us was Miniland, which had many of Tokyo's landmarks, built using Lego materials, on display: