Autumn Color Report: Asahidake
Sean's Japan Travel Journal
by Sean, staff writer of japan-guide.com
2012/09/26 - Autumn Color Report: Asahidake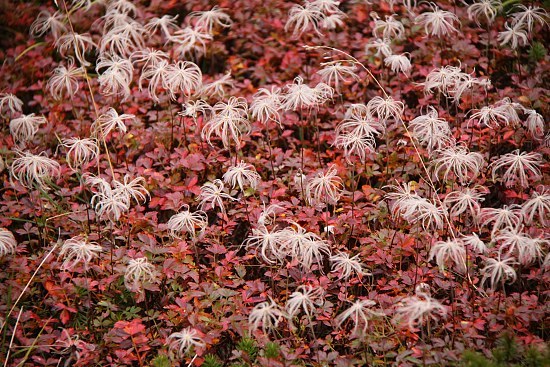 A few days after our last visit, we returned to Mount Asahidake to check on the progress of autumn colors there. After a hotter than average summer, the past couple of days saw temperatures drop by a few degrees, so I was hopeful that the colors would have improved on this trip.
The peak of Mount Asahidake is the highest in Hokkaido at 2290 meters. Today, we didn't hike to the summit; from Asahidake Onsen we took the Asahidake Ropeway to its upper station and did a leisurely walk around the circular hiking trail starting there. Unfortunately, the cloudy skies partly obscured views of the mountain top from where we were.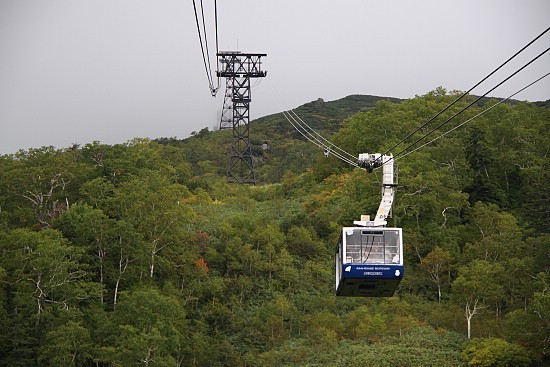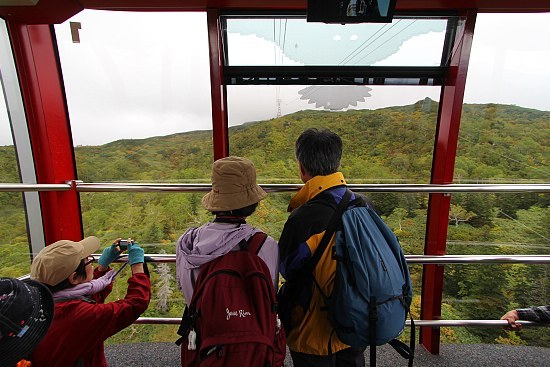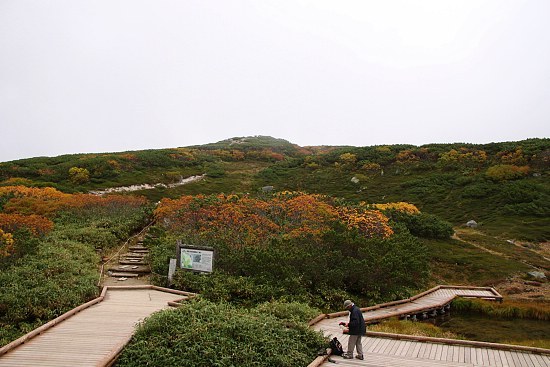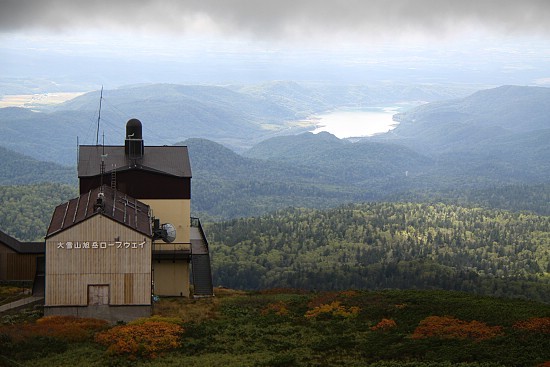 Along the hiking trail, we saw many nanakamado bushes which have turned more orange-red than they were less than a week ago. However, we also noticed that many leaves were already starting to turn brown even before turning bright red: according to the guide at the information desk, the hot weather this season has limited the color changes for the leaves, and regrettably this might be the peak for most of them.
We did however notice some trees which still had fresh green colored leaves. These are the ones who might still have a chance of having more intense red colors should weather conditions permit.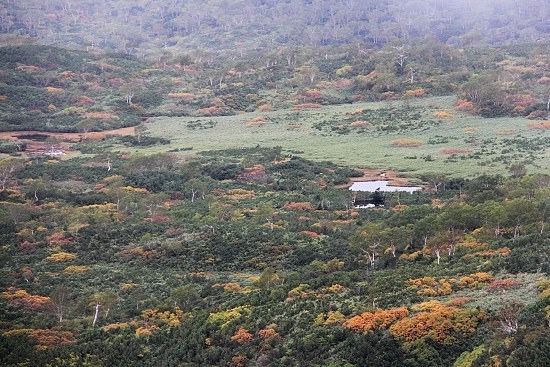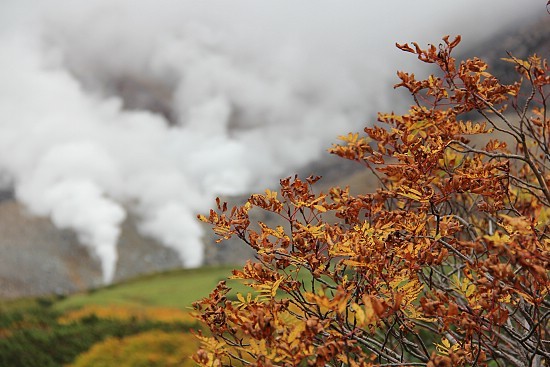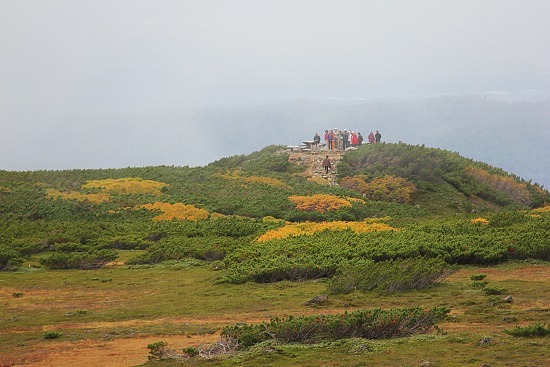 The chinguruma at Mount Asahidake have reached their peak, and it was very pleasant to watch the vast fields of deep red and milky white. Although the weather forecast predicted relatively warm weather over the next few days, you'd never know for sure when it comes to the mountains; snow is a possibility in the coming week, which would pretty much cover the landscape and end the autumn color season here.
Nevertheless, Mount Asahidake is one of the most scenic places in any season, and I really enjoyed the short hike today - the fresh air, the brilliant mountain scenery, the vents from which seemingly endless streams of sulphuric smoke was seen spewing out from, and the camaraderie of fellow hikers greeting each other with each passing.