Autumn Color Report: Kurodake
Sean's Japan Travel Journal
by Sean, staff writer of japan-guide.com
2012/09/28 - Autumn Color Report: Kurodake
The story of this autumn leaves season so far has been about the warmer than average weather that has limited the intensity of color changes. Last night I was talking to an elderly restaurant owner who wasn't optimistic that colors would become much more vivid this year. I also heard that many bears in some national parks in Hokkaido have grown scrawny, as they have not been able to feed on the fish that would have been brought to the area's rivers by cold currents usually at this time of the year.
Our subject for today's report is Mount Kurodake. As I was on board the ropeway that takes visitors from Sounkyo to the 5th station of the mountain, I read a pamphlet that showed the peak periods for autumn colors on an average year here: late August around the summit, early September around the 8th and 9th stations, and late September around the 5th to 7th stations.
Looking at the pictures in the pamphlet and comparing them to the trees under, I could tell from the overall greens that colors here were nowhere near what "peak" would've usually been. Colors have not changed at the foot of the mountain, and until the 5th station the trees were still almost all green.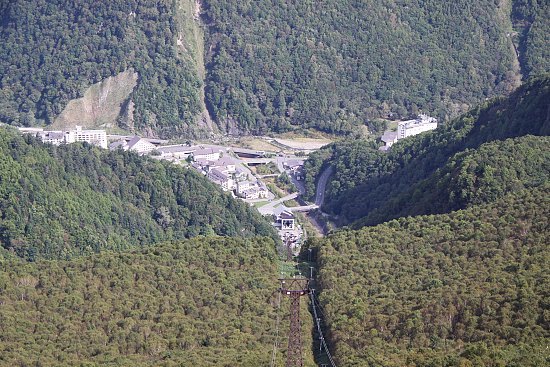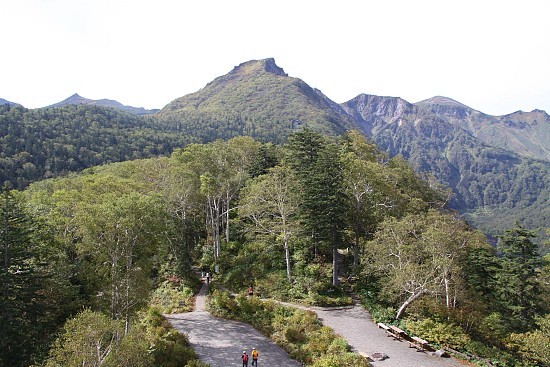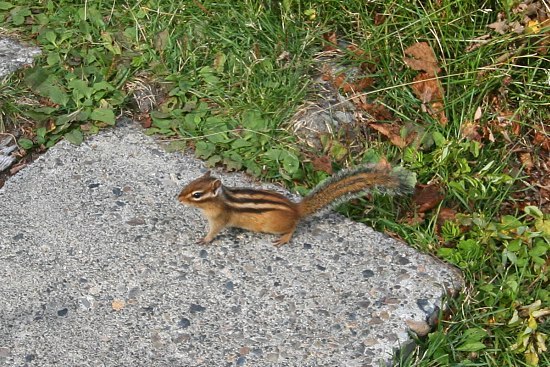 If yellow, orange and red are the indication that summer is over, I only received hints that autumn has arrived as I was sitting on the chair lift that took me from the 5th to 7th station. Looking around, I saw some warm colors accentuated by the dark shades of evergreens and lighter hues of deciduous greens that have seemingly had their biological clocks confused by the uncharacteristic climate.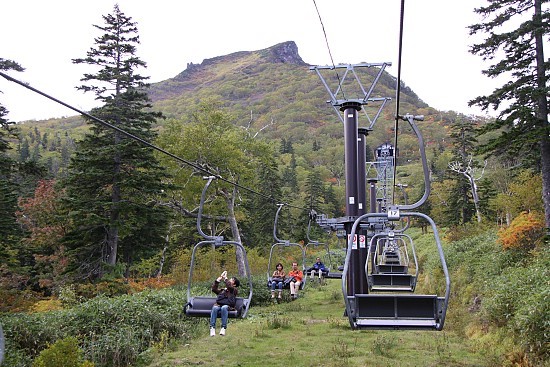 My hike for the day was a steep climb from Mount Kurodake's 7th station at 1520 meters to its peak at 1984 meters. Colors seen along the way were the green from shrubs and various plants, the orange-lime green and tawny yellow from the nanakamado, and the tangerine orange and light red of some maple trees.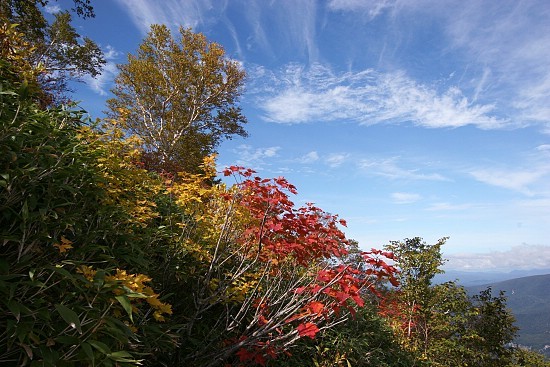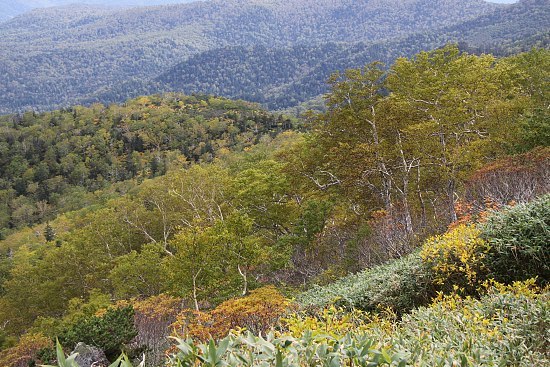 The slopes of the mountain close to the peak had a considerably greater variation in colors which combined to produce some good views, even though they were not too saturated. And then the panoramic views at the summit - the grey from the rocks, green from the low plants and deep red from the Urashima Tsutsuji, with the Daisetsuzan mountain range in the background - was nothing short of breath taking.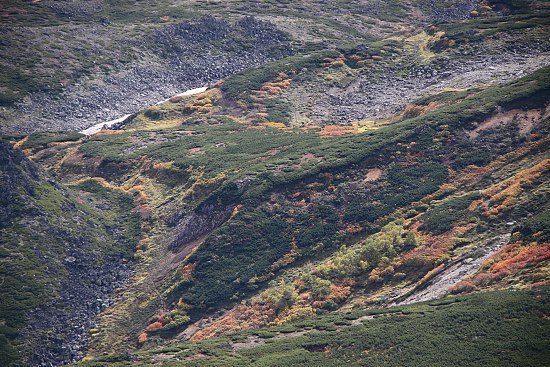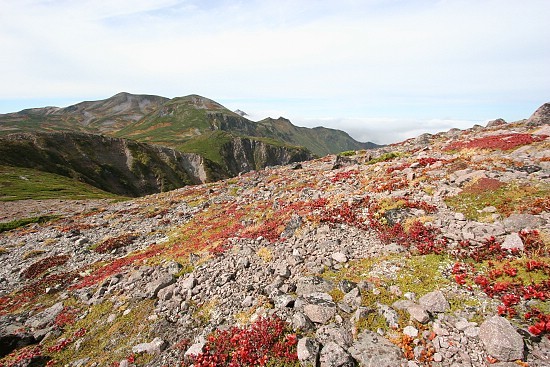 After decending the mountain, I made a quick stop at Sounkyo, which is a popular autumn color spot. Leaves were still green, which was expected, because even during a year with favorable weather conditions, colors here only reach their best around mid October.