Cherry Blossom Report: Kanazawa
Sean's Japan Travel Journal
by Sean, staff writer of japan-guide.com
2013/04/10 - Cherry Blossom Report: Kanazawa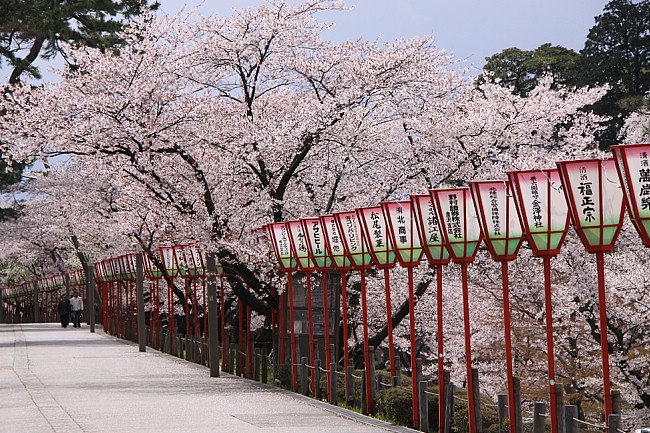 Today I made a trip to Kanazawa, a thriving city in the prefecture of Ishikawa along the Sea of Japan coast. During the Edo Period (1603 - 1867), the city was an integral part of the Maeda Clan administered domain, whose prosperity was second only to that of the nation-ruling Tokugawa Shogunate. I have always liked this city due to its cultured atmosphere.
The cherry blossoms started to open in Kanazawa this year on March 30th and reached full bloom on April 5th. This is about five days earlier than an average year. Petals were falling quite profusely when I visited this cloudy morning, but views were still very good.
Elsewhere, the sakura season has gradually permeated north to the Tohoku Region, which is where you might like to head to if you are looking to catch some cherry blossom views over the next couple of weeks. The first open blossoms were observed in Fukushima and Sendai on April 5th and 9th respectively.
Kanazawa Castle
April 10, 2013 - petals starting to fall
Kanazawa Castle was first constructed during the late 16th century, but was unfortunately ravaged by several occurrences of fire over the years. The beautiful castle buildings that we see today are the fruit of gradual but continuous reconstruction efforts that are still undergoing.
Interestingly, the structures rebuilt this far does not include the main keep. Judging by how handsome the castle is even without the donjon, I can only imagine how awesome it will be when they eventually do - hopefully - reconstruct it. For now, they are re-erecting the Hashizume-mon Gate around the center of the castle park, which is slated to be complete by the end of 2014. Visitors are able to observe the reconstruction works from an elevated platform which is open from 9:00 to 16:30 daily. Repair works are also currently being done to the castle walls south of Ishikawa-mon Gate.
It was great to see the cherry blossoms still in fairly good shape at the castle grounds. Those little manifestations of spring, set alongside the elegant white castle structures, breathed an air of refinement. Like how all good things must come to an end however, the petals are due to fall - each to couple with each drop of rain from the expected light showers over the next two days.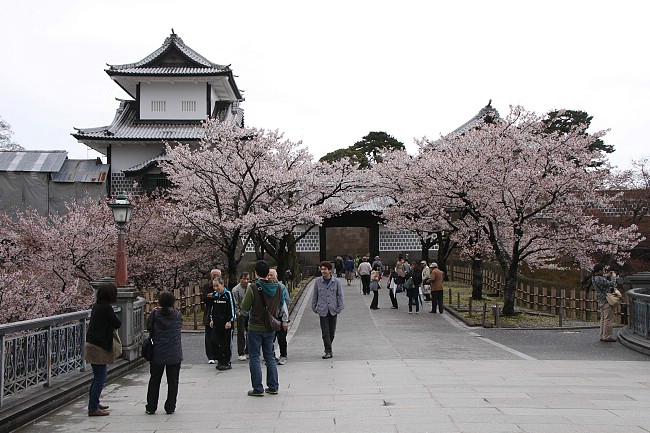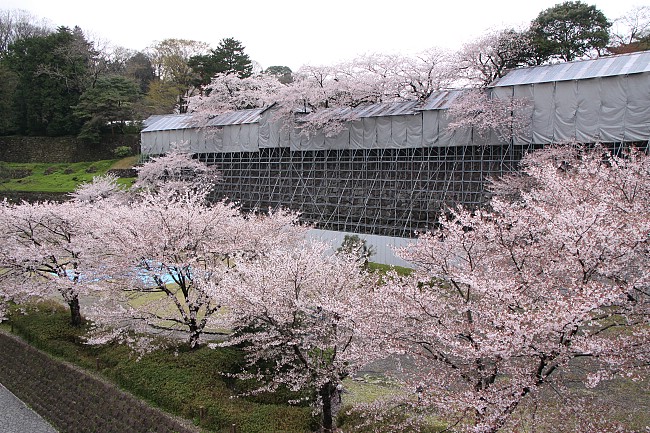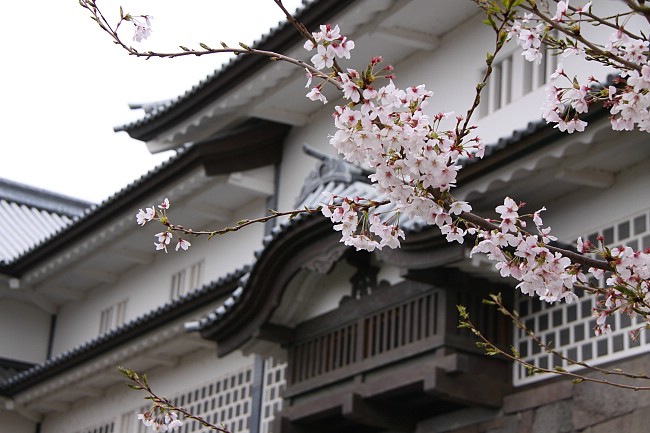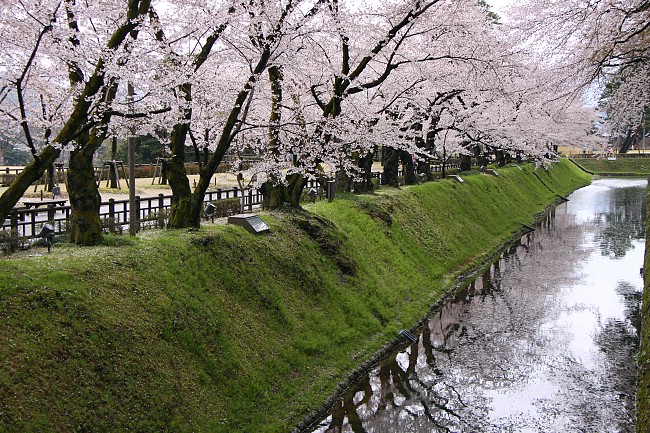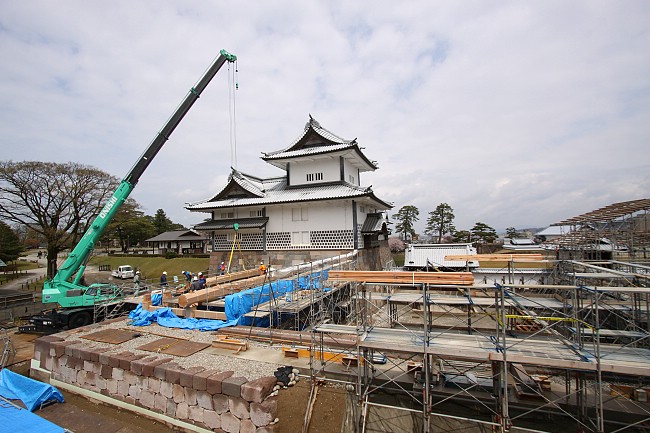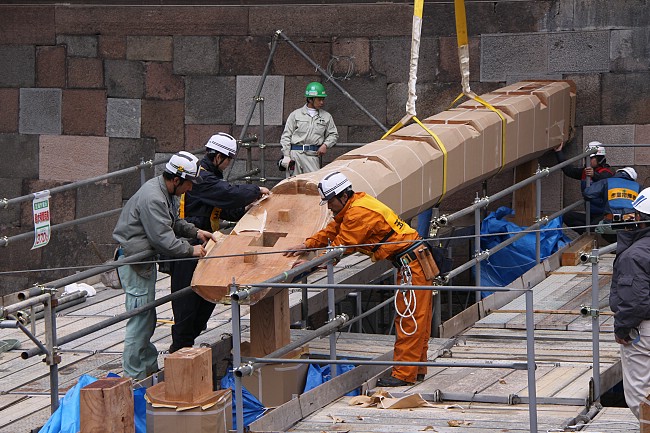 Kenrokuen Garden
April 10, 2013 - petals starting to fall
Kenrokuen was first created as the outer garden of Kanazawa Castle in the 17th century. Generations of feudal lords from the Maeda family added features to Kenrokuen, creating what we know today as one of Japan's best three landscape gardens.
As the garden is just across the street from the castle, its cherry blossoms were expectedly at a similar stage to those there. Although the cherry blossom season will probably pass in about two days, views are known to be good all year round at Kenrokuen, so it would still make a worthwhile visit if you are in the area.