Fuji Shibazakura Festival
Sean's Japan Travel Journal
by Sean, staff writer of japan-guide.com
2013/05/07 - Fuji Shibazakura Festival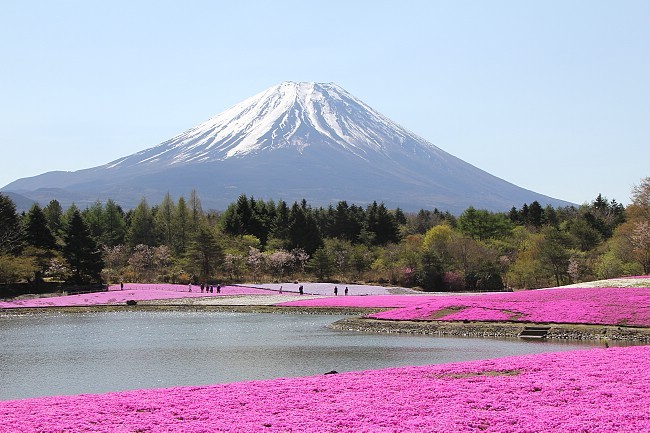 Today I went to the Fuji Shibazakura Matsuri (Festival), one of the best - if not the best - occasions to see shibazakura: known in English as Moss Pink or Phloxes. Clear skies afforded unobstructed views of Mount Fuji, which combined with the hundreds of thousands of shibazakura in bloom to project spectacular images that I would not forget for a long, long time. There were quite a lot of visitors for a Tuesday; it is advisable to avoid weekends should you intend to visit.
The venue of the festival is at the northwestern foot of Mount Fuji. For the duration of the festival, a shuttle bus called the Shibazakura Liner takes passengers there from Kawaguchiko Station (30 minutes, 1800 yen for round trip including entrance fee [500yen], one to two departures per hour). This is how to get to Kawaguchiko Station. The festival is scheduled to be held until June 2, from 8:00 to 17:00 daily. Festival stalls selling food and local produce have been set up at the entrance and the northern end of the venue.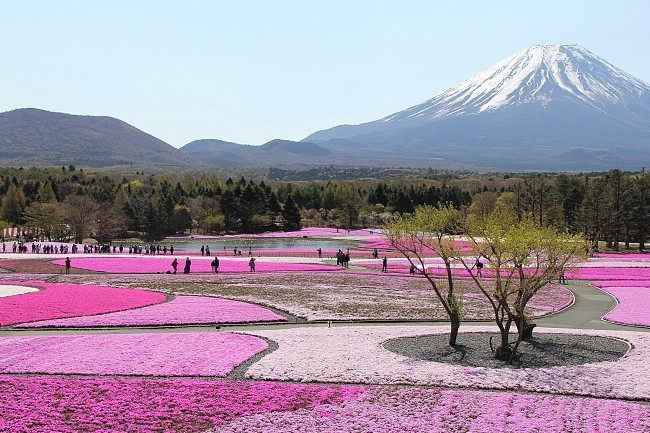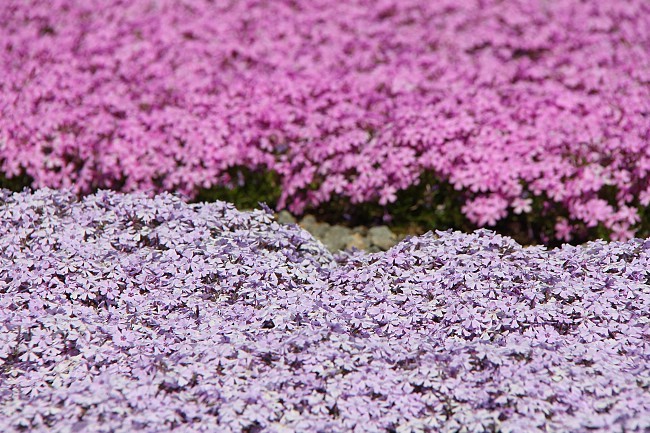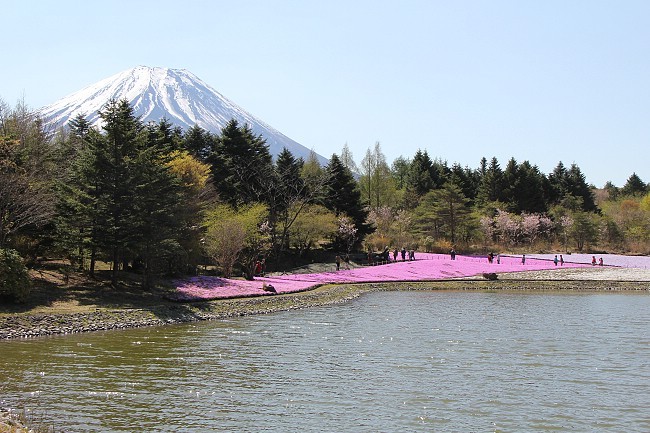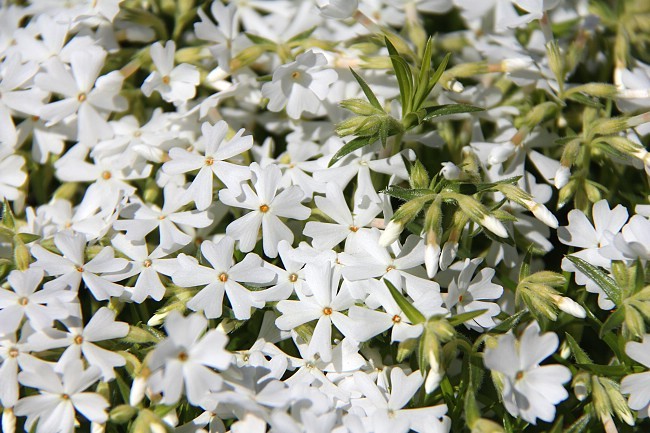 I spent the rest of the beautiful day circling the western base of Mount Fuji, visiting various locations to take pictures with the national icon in the backdrop. For those who don't already know, Mount Fuji is on the list to be added as a Unesco World Heritage Site in June this year. Joint efforts by Yamanashi and Shizuoka prefectures are currently being made to beautify the mountain's surroundings, in anticipation of its impending status.