Sean's Japan Travel Journal
by Sean, staff writer of japan-guide.com
2013/05/20 - Tottori Sand Museum 2013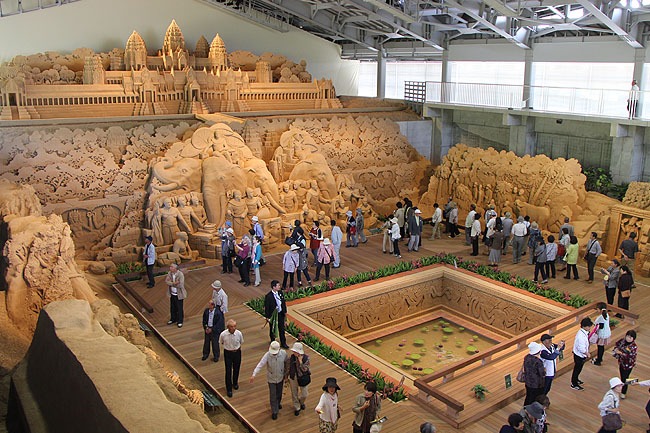 Today I made a trip to Tottori, part of the Chugoku Region in western Japan. The prefecture's most well-known tourist spot is its sand dunes which are the largest in the country, spanning about 2 kilometers north-south and more than 10 kilometers east-west.
Just by the sand dunes is the popular Tottori Sand Museum, which features sand sculptures created by international artists. The art works have a different theme each year, and are showcased from mid April to early January, before the museum is closed in the winter in preparation for the following season. The theme this year is "South-east Asia", and the exhibition lasts from April 20, 2013 to January 5, 2014. Lots of people, many in tour groups, came today to enjoy the intricately chiselled sand sculptures.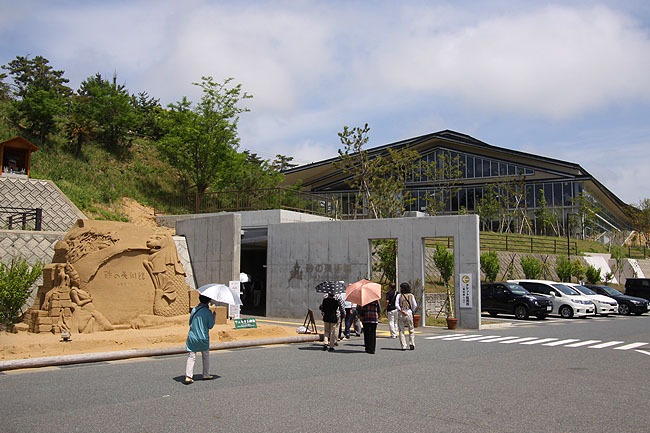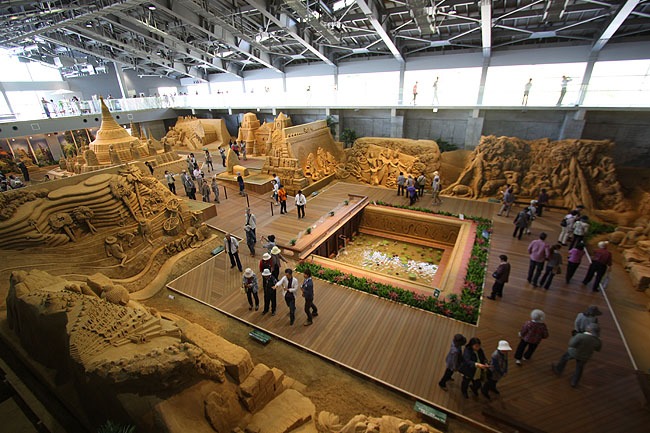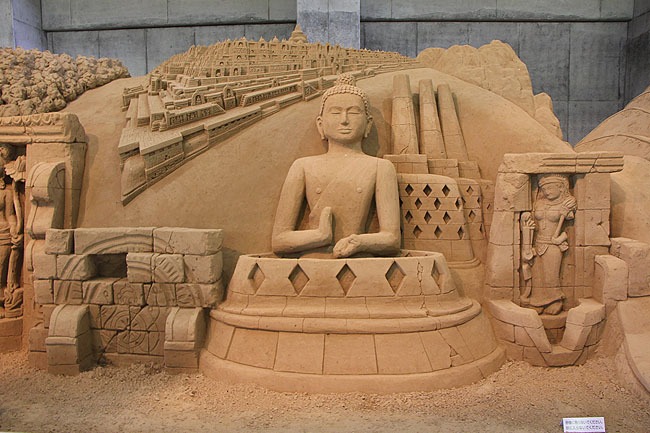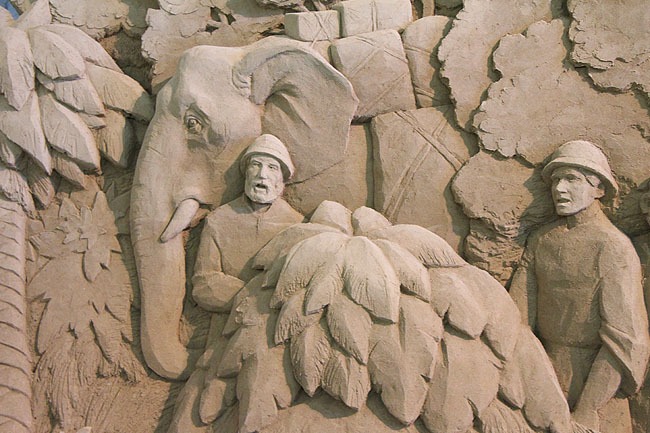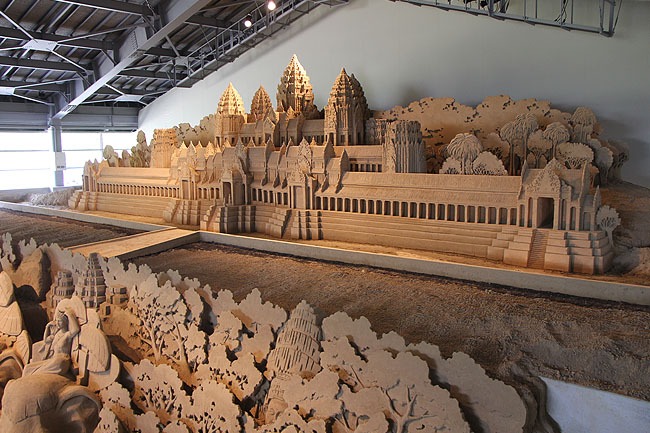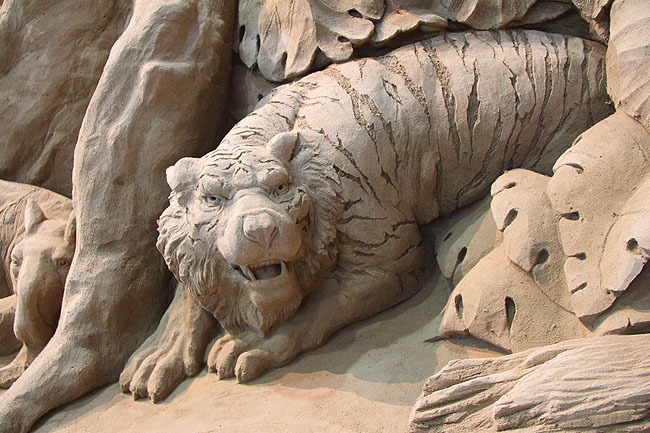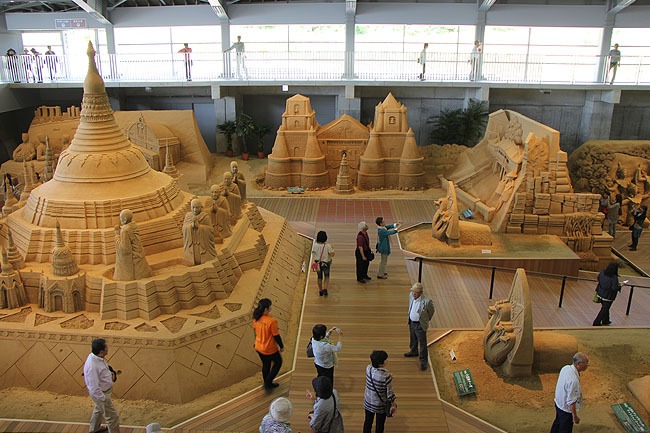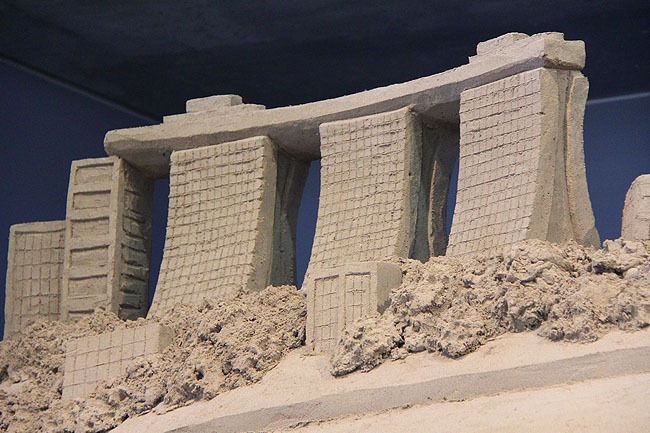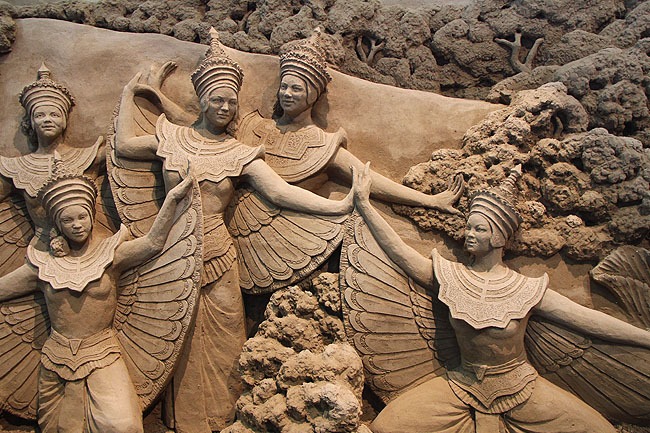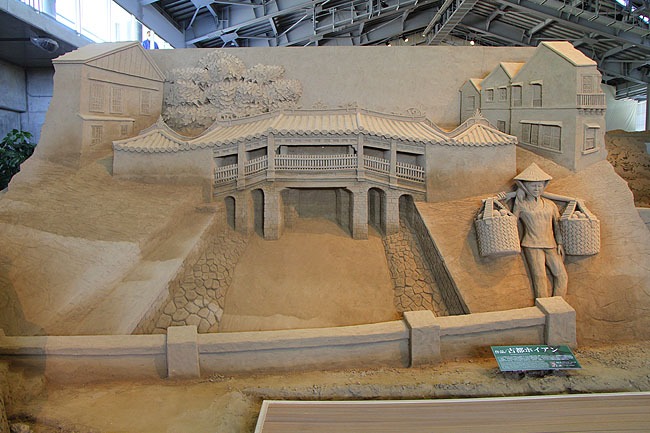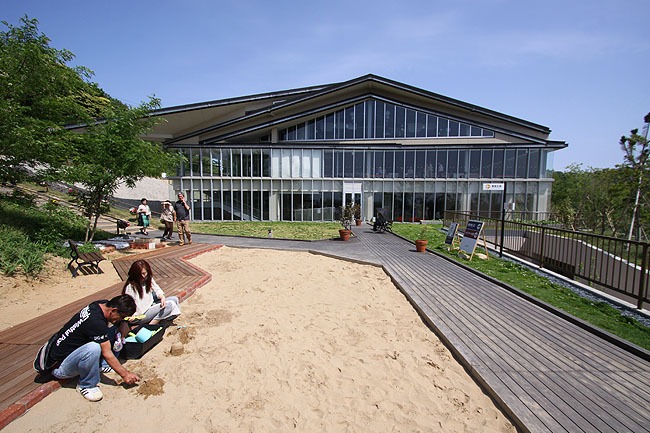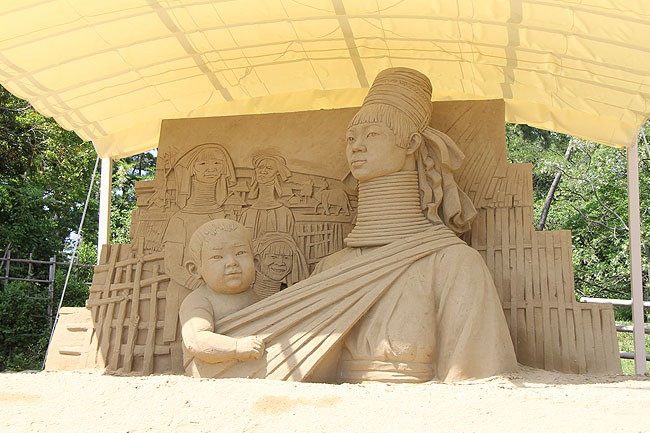 After having a great time enjoying the beautiful sculptures, I made my way to the Sakyu Center, located on a hill behind the museum. Here, there is a large souvenir shop selling the local specialties and an observation deck which offers views overlooking the sand dunes and the Sea of Japan.
I then took a chair lift from the Sakyu Center to the sand dunes (5 minutes, 300 yen round trip) and walked around. For those looking for a unique destination in Japan, you might consider the Tottori Sand Dunes, which offers a quasi-dessert experience in a country better identified with mountains and trees. See this page for access and more information.