Sean's Japan Travel Journal
by Sean, staff writer of japan-guide.com
2013/12/06 - Kamakura Report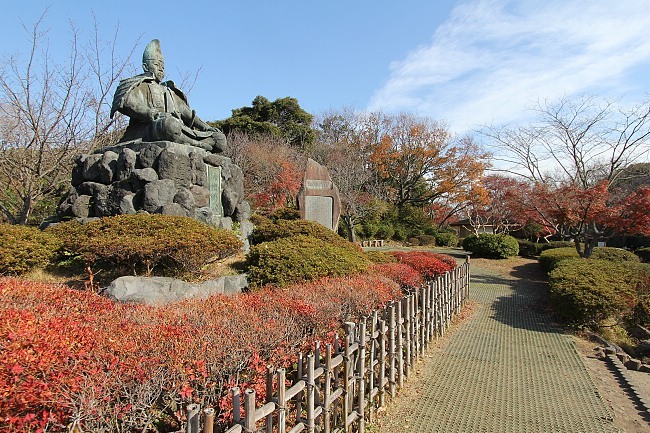 Today I visited Kamakura, the city that was the political center of Japan during the Kamakura Period (1192-1333). Kamakura is no longer of political prominence nowadays, but the many historical buildings and landmarks extant in the city serve to remind us of its past glory, and they are accordingly very popular among tourists. In a typical year, Kamakura is one of the latest places to enjoy autumn colors, which reach their best around early December. However, it seems that the season is slightly early this year, and I was only able to catch the later part of it today.
My first stop was at Hasedera, a temple famous for its precious statue of the Buddhist Goddess of Mercy, one of the largest wooden sculptures in Japan. Light-up events are held in the evenings from sunset to 19:00 (entry until 18:30), but only till the coming Sunday; understandably so because the season has passed its peak at Hasedera and visitors hoping to catch still somewhat pleasant autumn colors here had better hurry.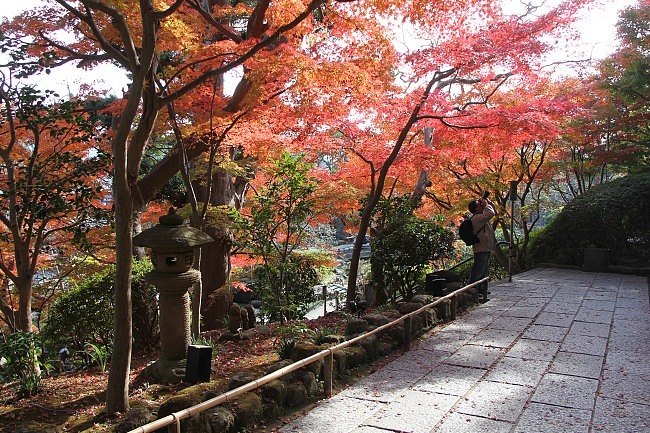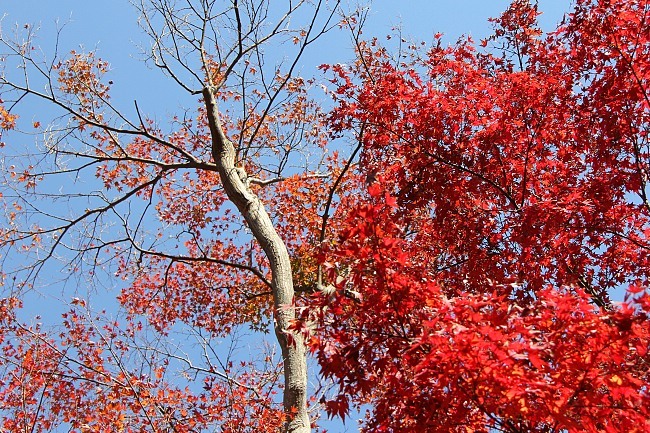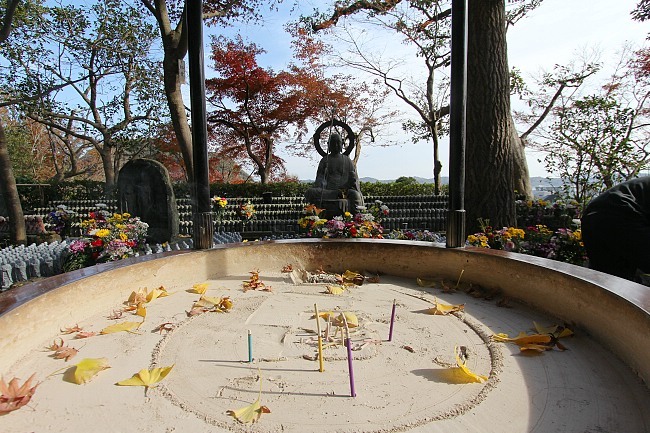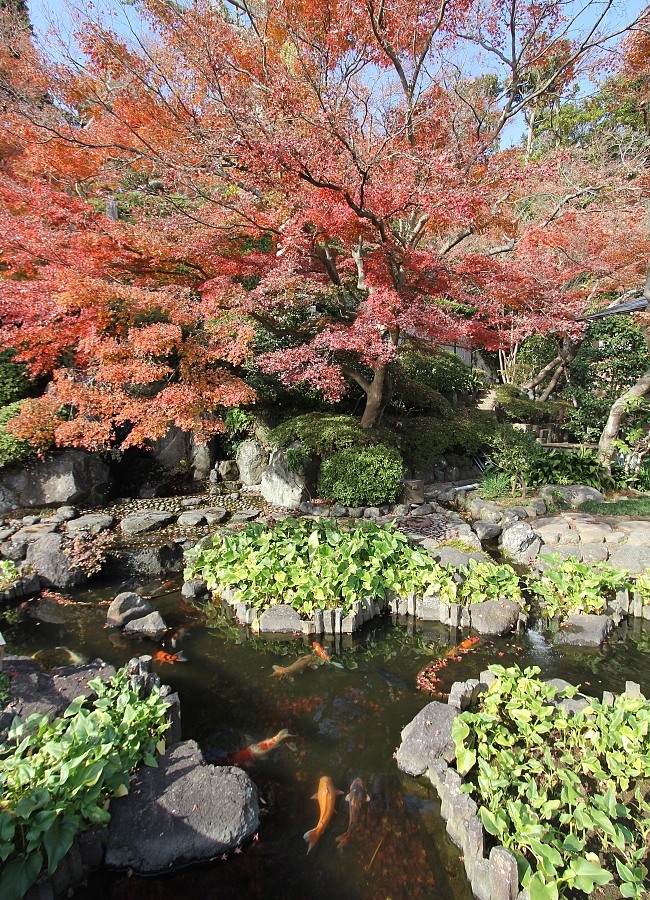 A short walk away was the iconic Daibutsu - the Great Buddha of Kamakura. While not a spectacular autumn leaf spot, the area surrounding the Daibutsu offers some nice autumn colors if you come at the right time. Unfortunately, that time had passed, and I was only able to catch some little pockets of colors. Seeing the awesome statue made up for the lack of fall views though.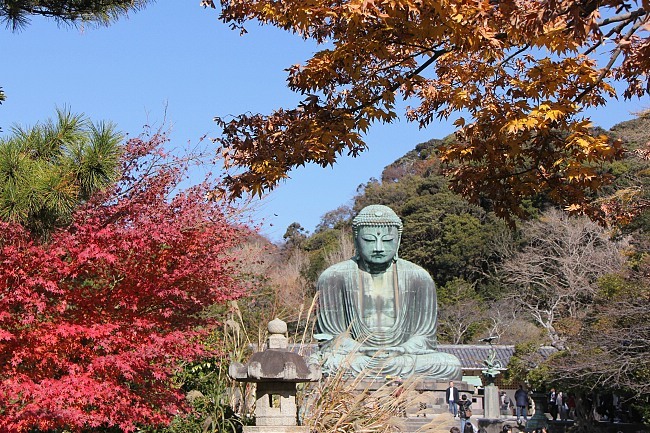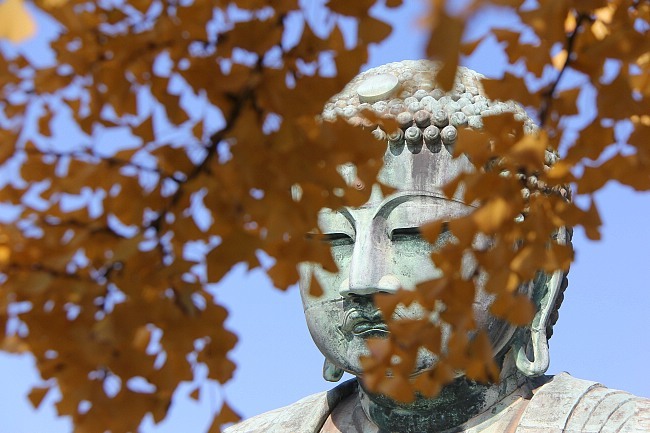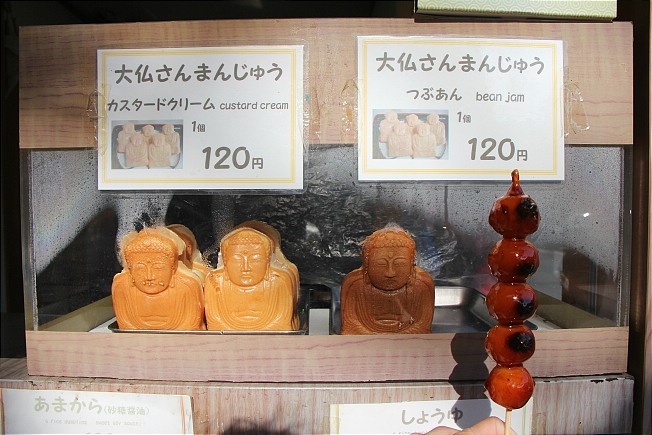 Next, I hiked to Genjiyama Park, which is located on a hill northeast of the Great Buddha. The season is similarly at its closing stages at the park and I think visitors looking for any fall colors here have only till this weekend at the most. There were a noticeable number of camellia trees in bloom though, and if they are your cup of tea, their season should last quite a bit longer.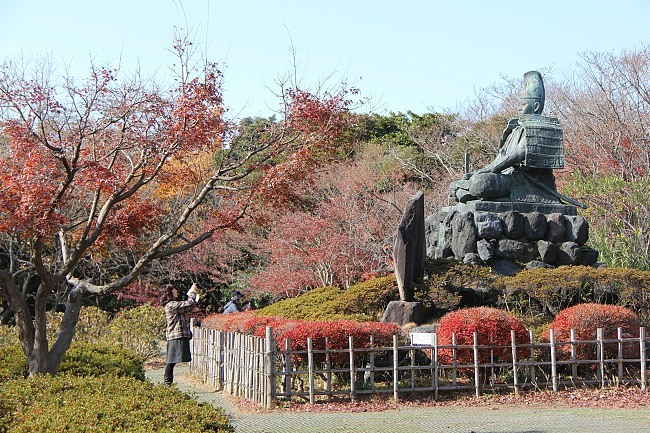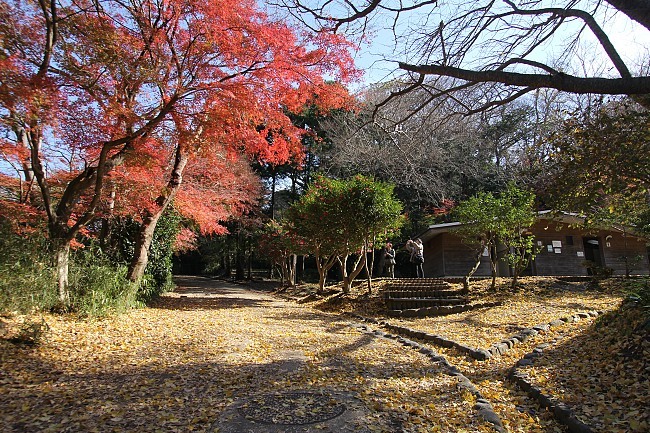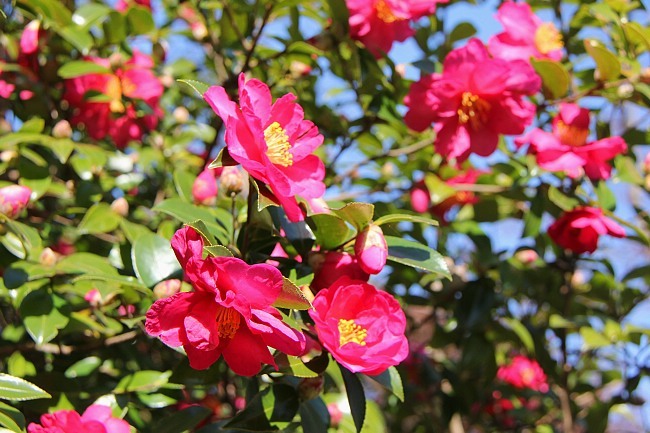 Today's best colors were spotted at the two temples that I visited last: Meigetsuin and Engakuji. That having been said, the best colors have already gone too and the autumn views, albeit still good, were on a decline. Many leaves had dried and fallen. The ones that remained on the branches were still pretty, but have lost that freshness and luster that usually accompany leaves at their peak.
As the season inches towards the finish line at Kamakura, should you happen to visit over the next few days, Meigetsuin and Engakuji are your best bets for at least some nice fall colors. Look through the famous circular window at Meigetsuin; if the colors are still good, pay the extra 500 yen to visit the inner garden. At Engakuji, the most promising spots are the stairway that leads from Kita-Kamakura Station to the temple buildings, and around the ponds at the higher sections of the temple.