Cherry Blossom Report: Kumamoto
Sean's Japan Travel Journal
by Sean, staff writer of japan-guide.com
2014/04/02 - Cherry Blossom Report: Kumamoto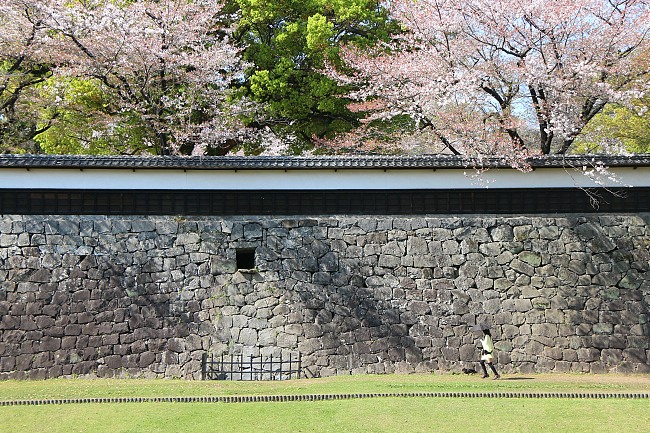 For the most of Kyushu, the cherry blossom season had begun slightly earlier this year than the average year, by about three to five days. Following that, continuous warm temperatures had encouraged quick progress, and the sakura of many prefectures in the region had reached their best by around the end of last week, beating the average by around five to seven days.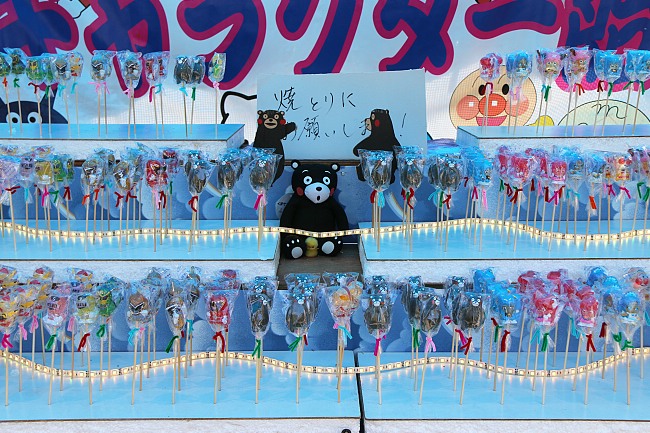 Ensuing Scott's visit on March 28, today I visited Kumamoto to check out its castle and Suizenji Park. The season at the city peaked on March 27 is currently at a late stage. Those planning to come for hanami (cherry blossom viewing) should do so soon before the last petals fall. The weather is forecast to be generally mild and sunny over the next couple of days, and that makes for a pleasant visit.
Elsewhere in Tokyo and Nagoya, Scott and Raina will respectively be writing about the cherry blossom situations there, so please tune in to their reports on this page.
Kumamoto Castle
April 2, 2014 - beyond peak
Kumamoto Castle is reputed to be one of the best castles in Japan, and rightfully so because of its beautiful main keep and castle palace, as well as its many turrets and castle buildings which are important cultural properties. It is also, like most castles are, a great cherry blossom spot. Today, however, I had come slightly late for this year's best sakura viewing period, and a majority of the branches had already shedded most of their petals.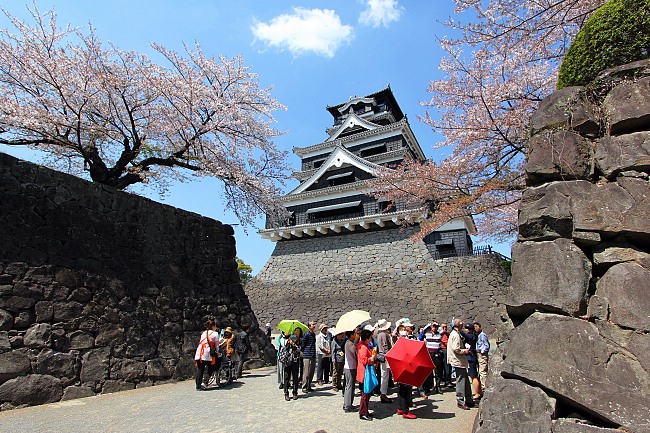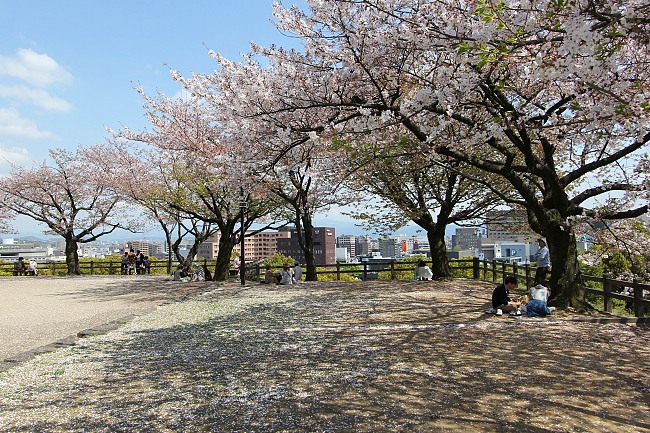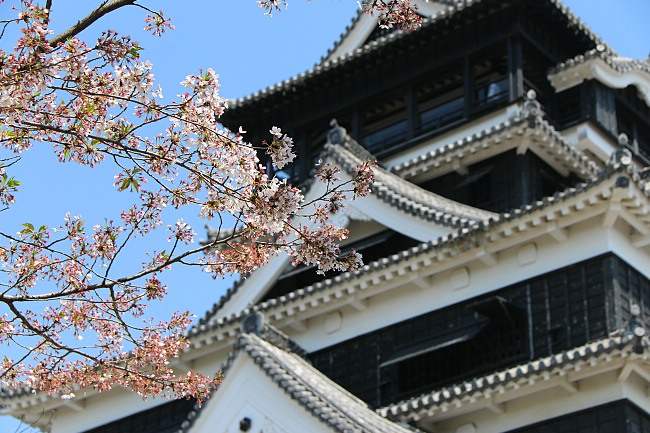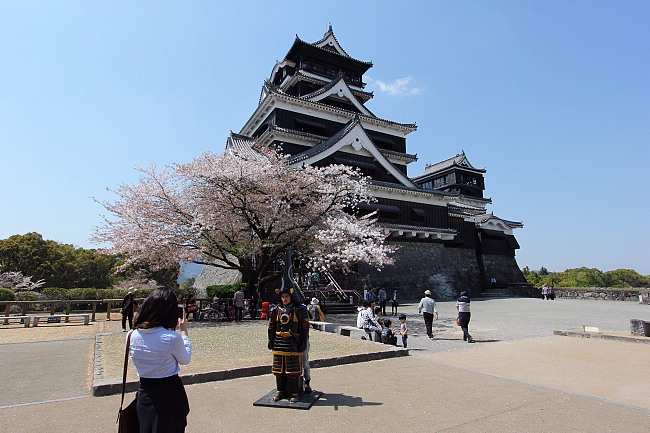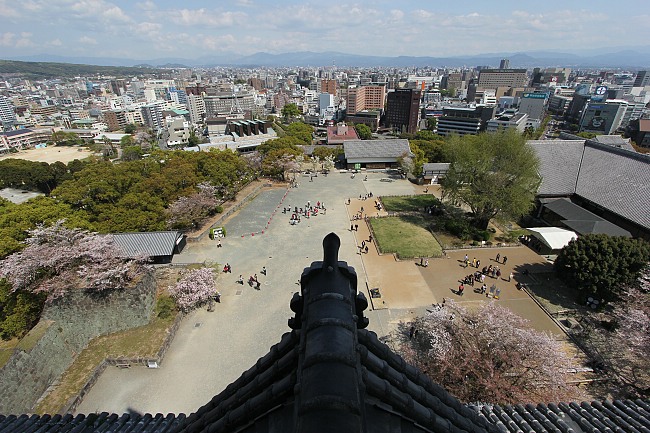 Nevertheless, cherry blossoms or not, a visit to Kumamoto Castle is always great. I toured around the castle compound and marveled at its great donjon and stone walls, and took some time to visit the castle palace, which was restored relatively recently and opened to the public in 2008.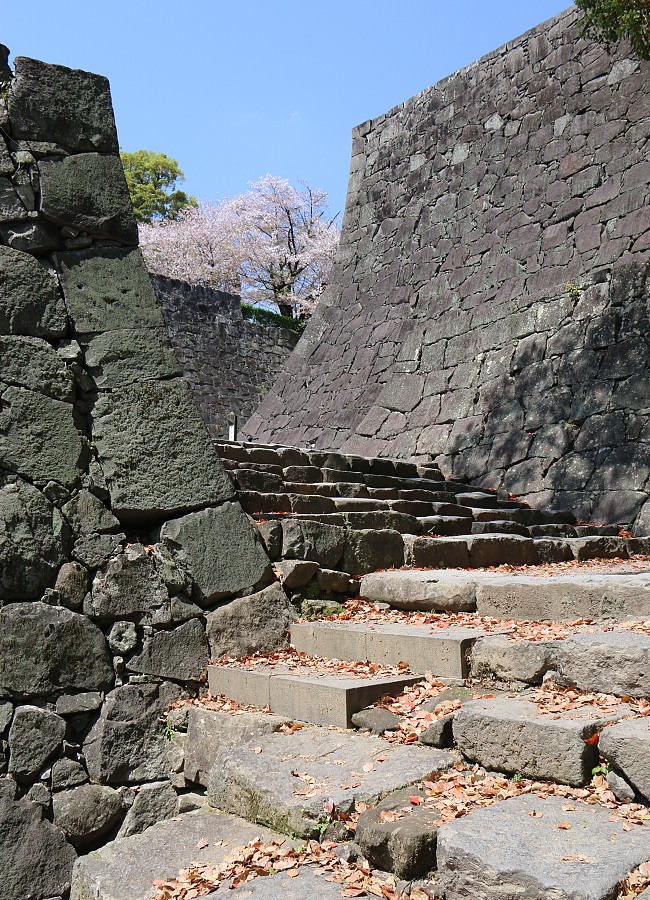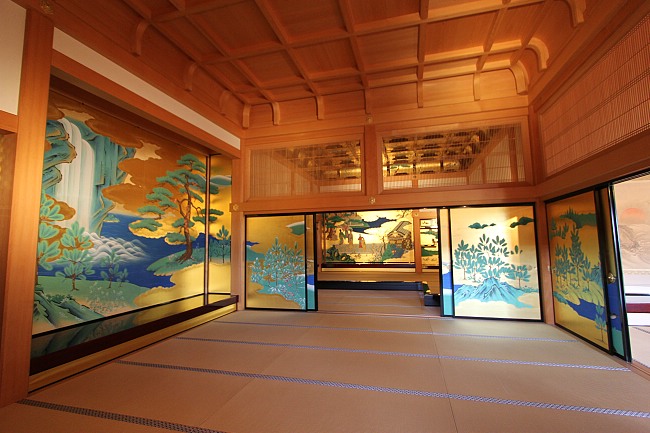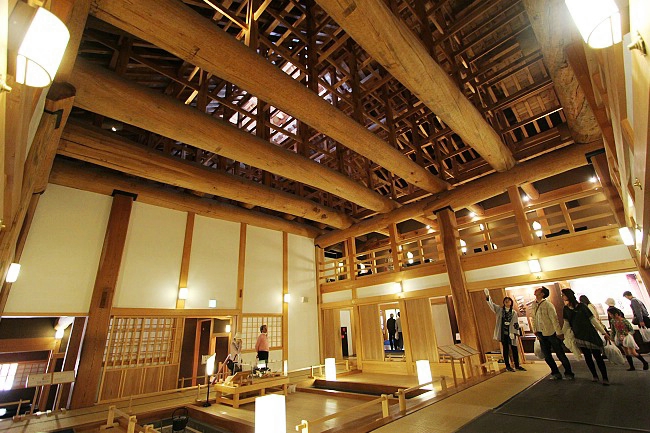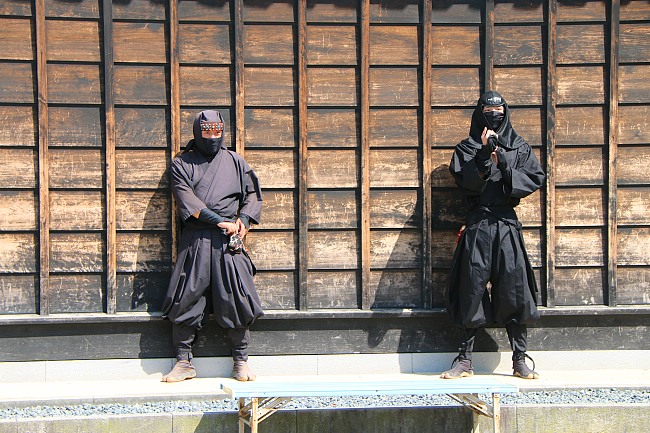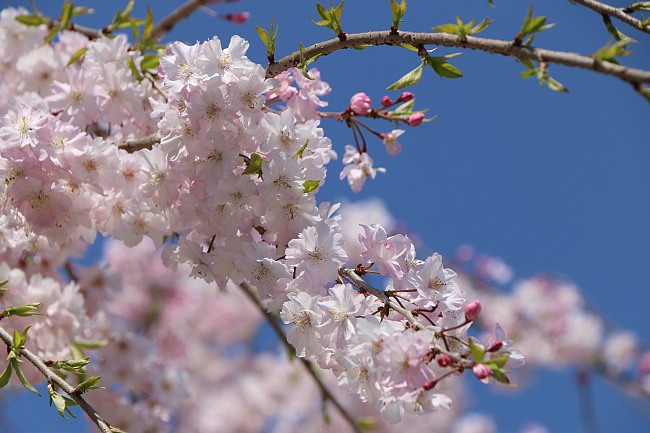 Suizenji Park
April 2, 2014 - beyond peak
Next on the itinerary was Suizenji Park, which is in part a gorgeous landscape garden and also home to an Izumi Shrine and a small Inari Shrine. There is a noh stage at which noh performances take place on rare occasions.
Like at Kumamoto Castle, the best viewing period had already passed and leaves have usurped the majority from flowers on most cherry trees. Interestingly, there were still some sakura trees in full bloom at the northern side of the park close to the Izumi Shrine; upon closer study these trees were not of the mainstream Somei Yoshino variety, but rather of a Kumamoto-cultivated variety called Chihara-zakura. Chihara cherry blossoms tend to peak up to a week after the Somei Yoshino, and it is their flowers that are currently providing some seasonal beauty to the park.