Travel in Tendo, Yamagata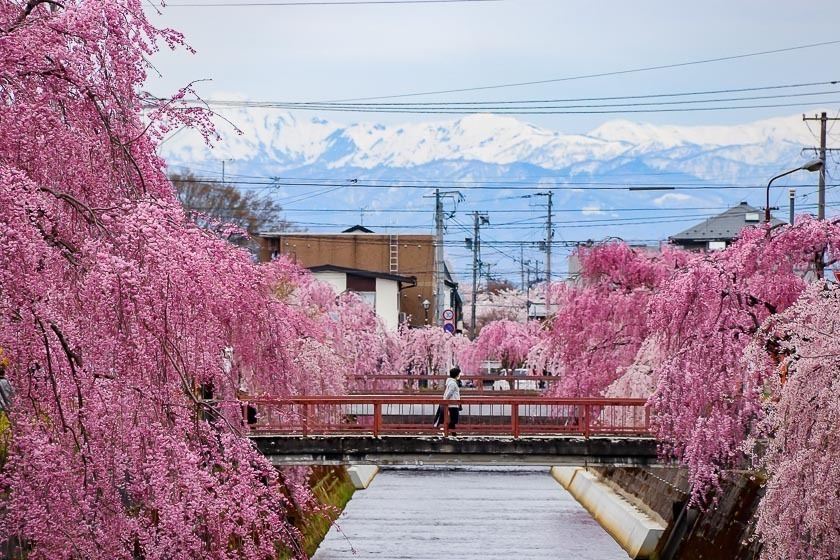 According to a census carried out in 2018, Yamagata Prefecture ranked 30 out of the 47 prefectures in Japan in terms of appealing to domestic travellers with its attractiveness and charm. That is to say, Yamagata Prefecture is often overlooked as a tourist destination and is not very well visited domestically. This ranking baffled me a little because the prefecture has some widely known attractions like Ginzan Onsen, Dewa Sanzan, Yamadera and Zao, some of which are also popular and well-known internationally. So, if you are looking for off-the-beaten track travel destinations, Yamagata should definitely be high on your list.
I decided to visit Yamagata Prefecture in late April, after the main cherry blossom season had ended in the Kanto Region. It ended up being very good timing, as my visit coincided with the peak of the sakura season there! Definitely a bonus and icing on the the cake when visiting a new place. I started my overnight trip in Tendo to learn more about Japanese chess (shogi), check out a local furniture manufacturer, and eat some local specialties. The next day, I went to Yamadera in the morning and the Nikka Miyagikyo Distillery in the afternoon, before heading to Sendai from where I took the shinkansen back.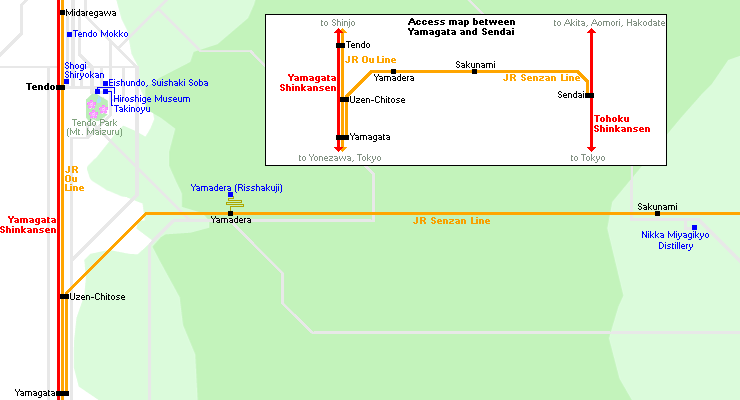 Day 1
I took the Yamagata Shinkansen to Tendo and arrived in the midmorning. As a bit of a chair enthusiast (I'm sure my perfect chair is out there waiting for me), my first stop was to visit the Tendo Mokko showroom to sit on all, I mean to look at their collection of furniture. Tendo Mokko is a furniture maker that is known for using plywood to make furniture. The company has also collaborated with famous architects such as Pritzker Architecture Prize winners Tange Kenzo and Isozaki Arata, and internationally acclaimed designers such as Yanagi Sori and Kenmochi Isamu who were pretty much the patriarchs of modern Japanese industrial design.
The showroom is about a 30 minute walk from Tendo Station or a ten minute walk from Midaregawa Station which is one stop away from Tendo. As it was a little far out, there were few visitors when I was there, which meant that I could try all the chairs at my leisure. One interesting thing I learnt was Tendo Mokko partnered with San-Ei, a table tennis table and equipment maker, to produce the Infinity table tennis table which made its debut at the 2016 Rio de Janeiro Olympics. This means that you could have seen a Tendo Mokko product if you watched one of the table tennis matches.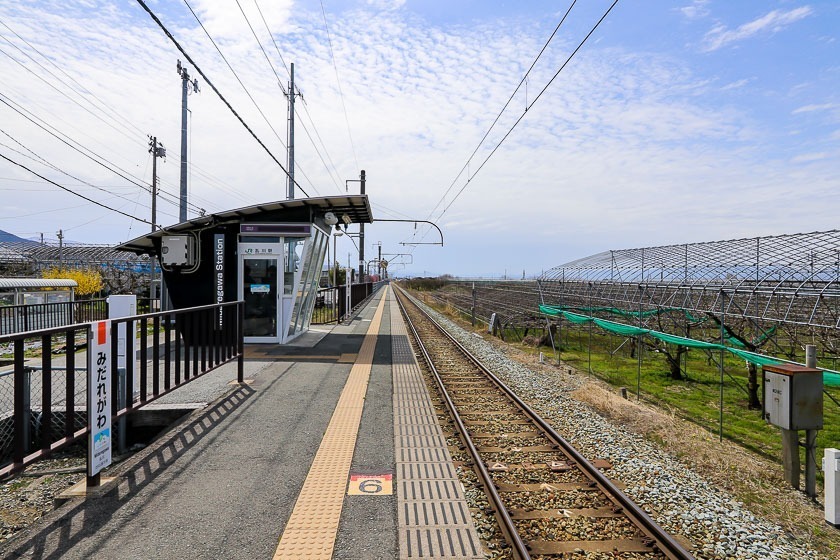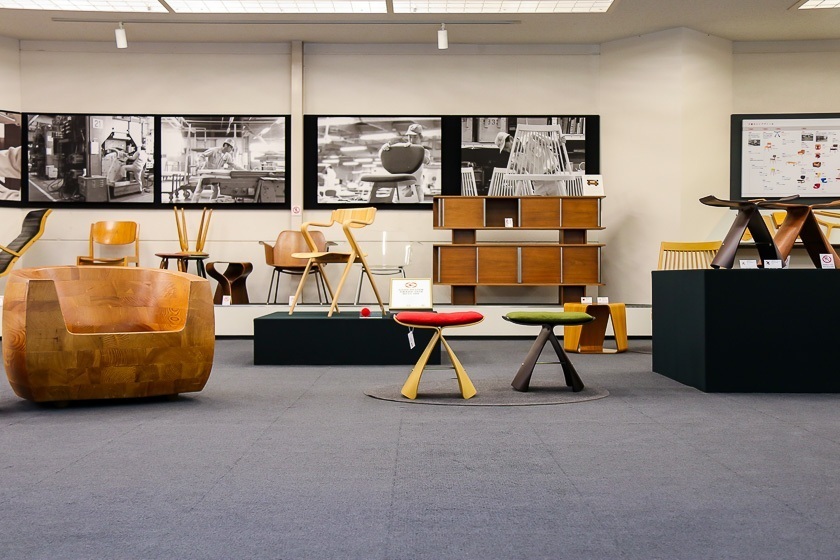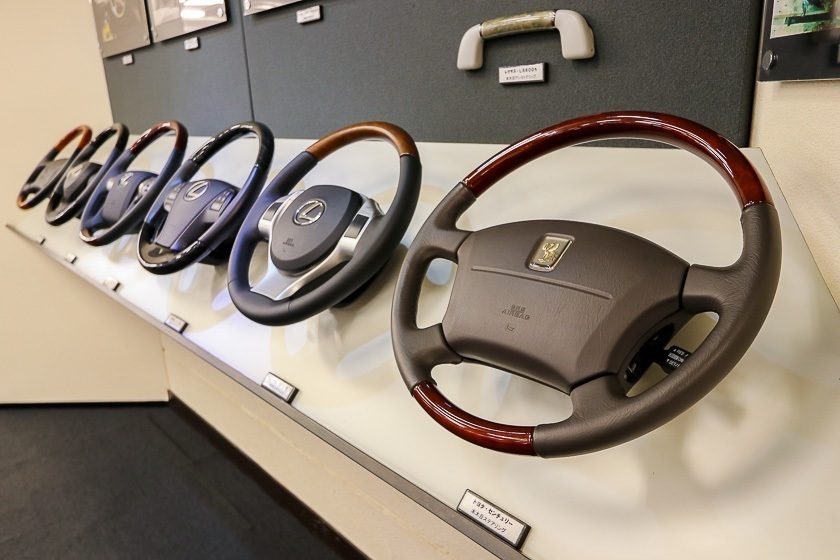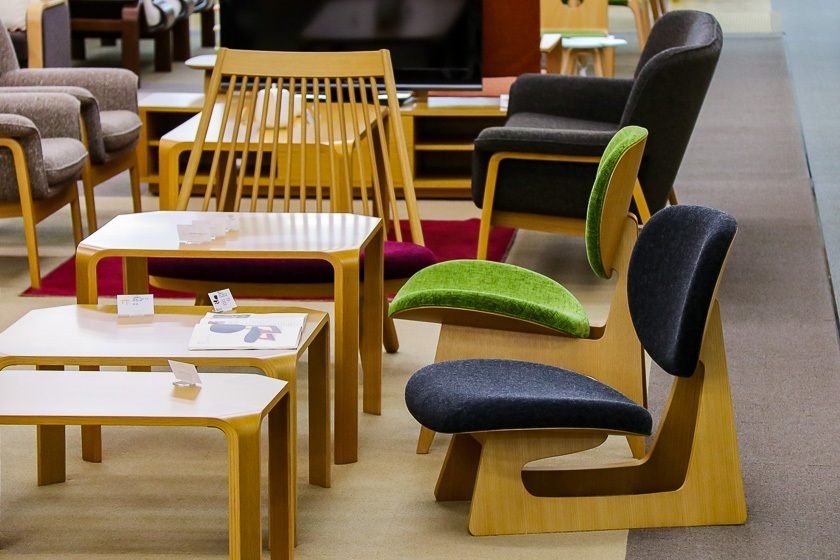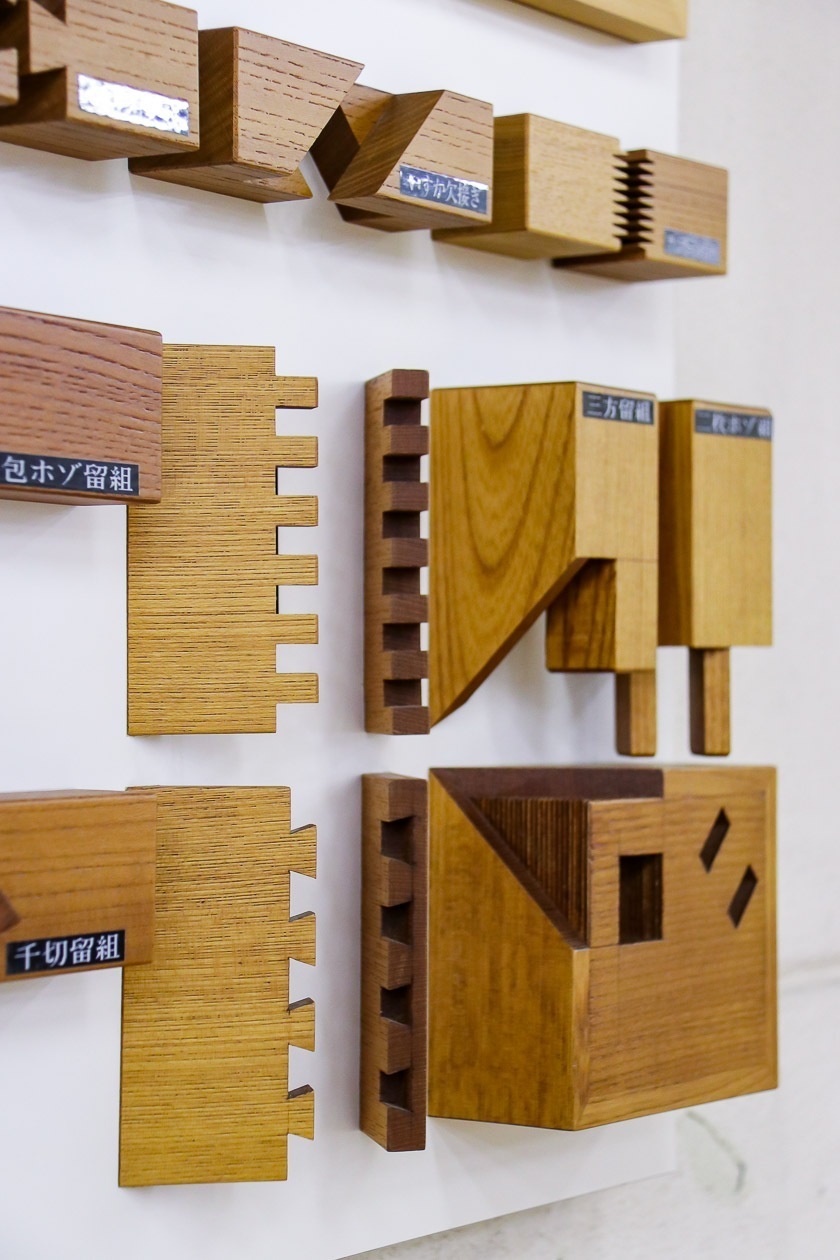 After sitting on all the chairs, I walked back to central Tendo where I went in search to learn more about shogi, Japanese chess. More than being known as a city where lots of people play Japanese chess, Tendo City is known for making the shogi tiles (koma) used in the game. In fact, the city is the top shogi koma producers in Japan! There are lots of shogi related items in the city, especially lots of shogi koma decorations.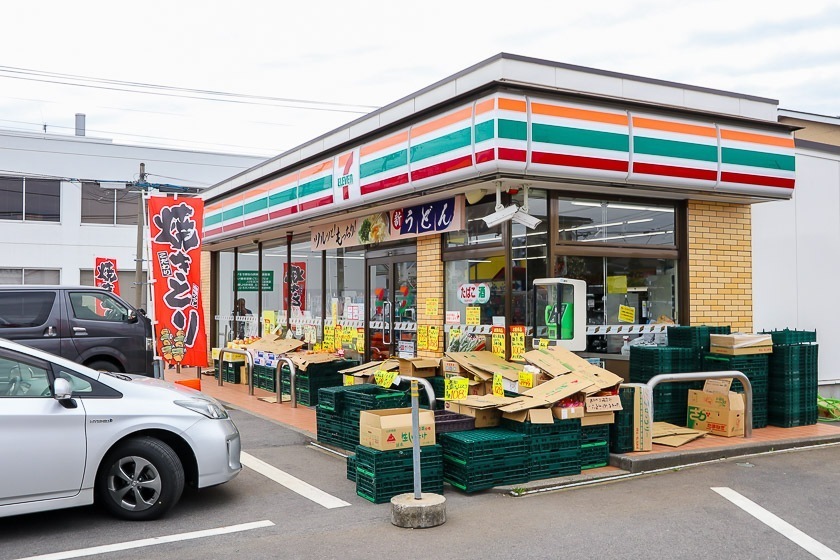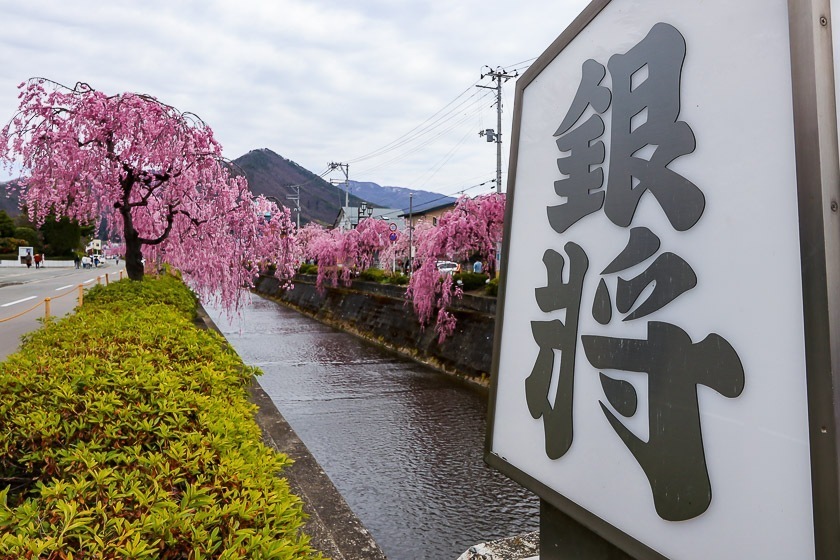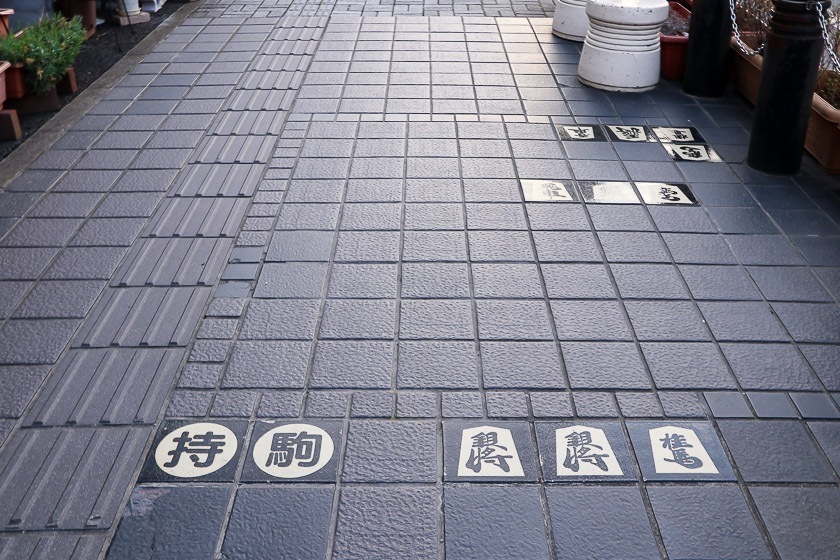 My first stop in the city was the Tendo Shogi Museum in the Tendo Station building. The small museum, which unfortunately only has extremely limited English, introduces the history of shogi and how Tendo became the top tile making regions in Japan. Spoiler: It started off as a way to bring in more income. The museum also had on display shogi tiles through the centuries as well as the different kinds of styles used.
Some of the interesting things I learned at the museum were, unlike chess or Chinese chess which use different colored pieces for each player and have different shapes, shogi tiles are all five-sided with the positions written on the top and have no colors to differentiate the players. Which brings me to the second thing I learnt: the five-sided tile was employed so that players could easily see which was their tile. Finally, the shape and style of the tiles meant that the game could be easily recreated with simple items, making it accessible to people of all ages and all walks of life.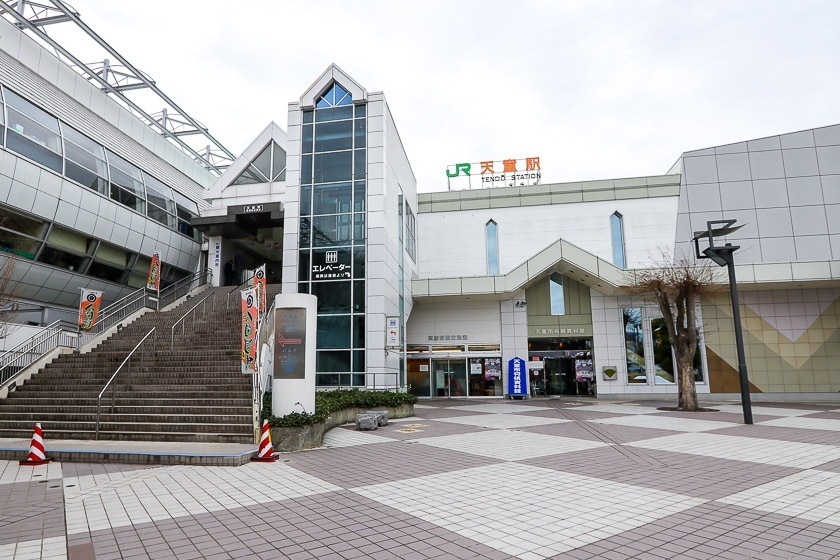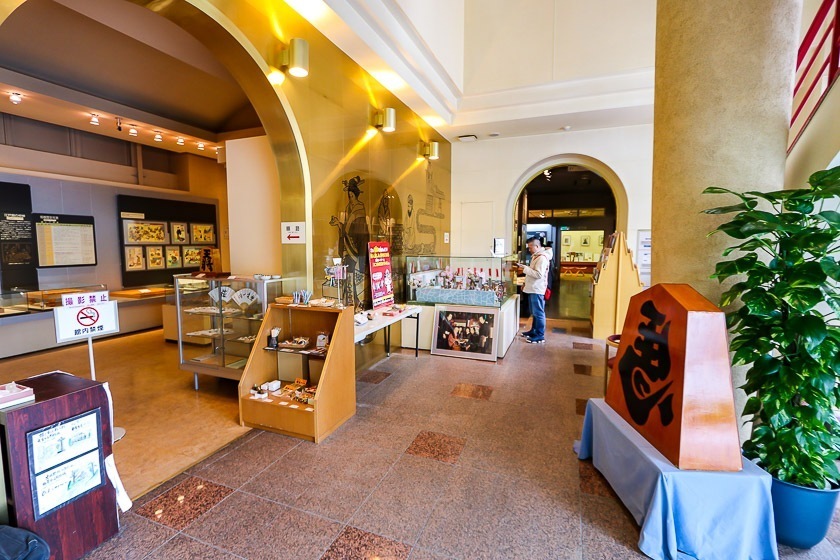 From the museum, I headed up to Tendo Park on Mt. Maizuru in the city. The small mountain is about 250 meters tall, and has about 2000 cherry trees. As I was there during the peak of the cherry blossom season, it would have been a waste not to check them out. I was there during the Tendo sakura festival, which typically happens over a weekend in mid April. One of the highlights of the festival is Ningen Shogi, a chess game in which humans are the shogi tiles, is played under the blossoms. Before you think it is a chess fight à la Harry Potter, this was all very very tame as the human "tiles" sit on chairs, and there is zero violence.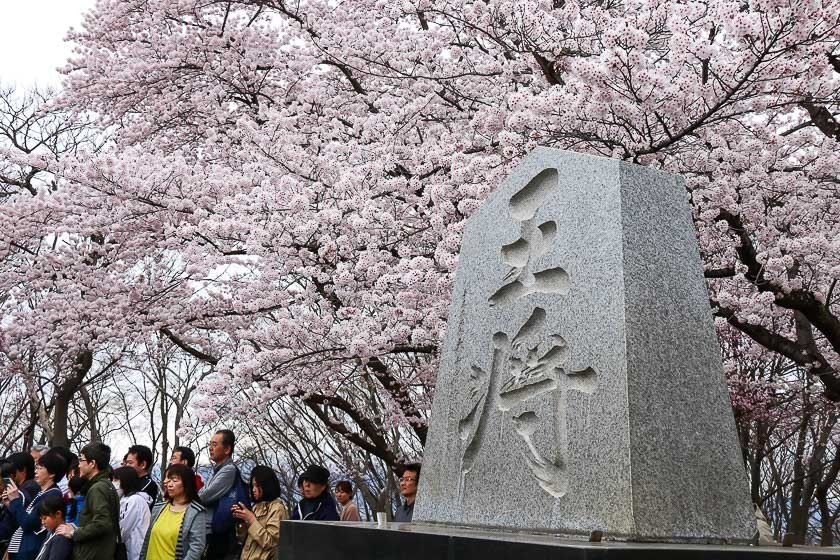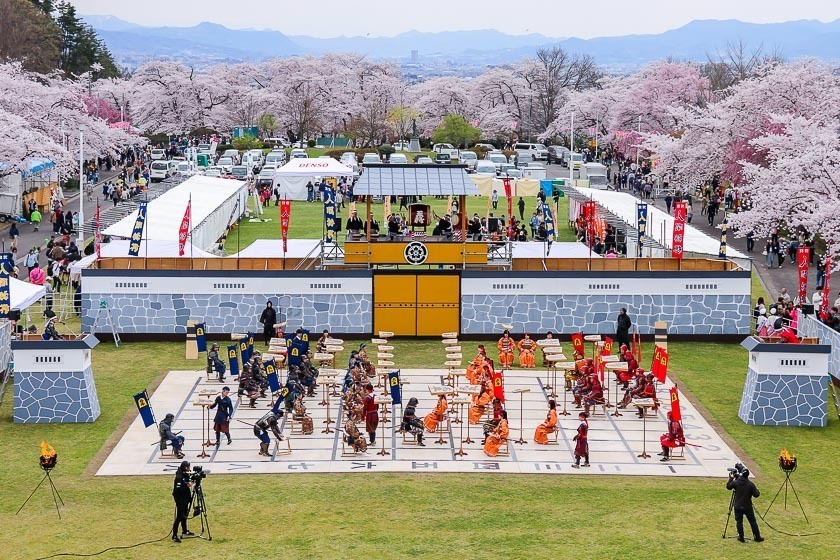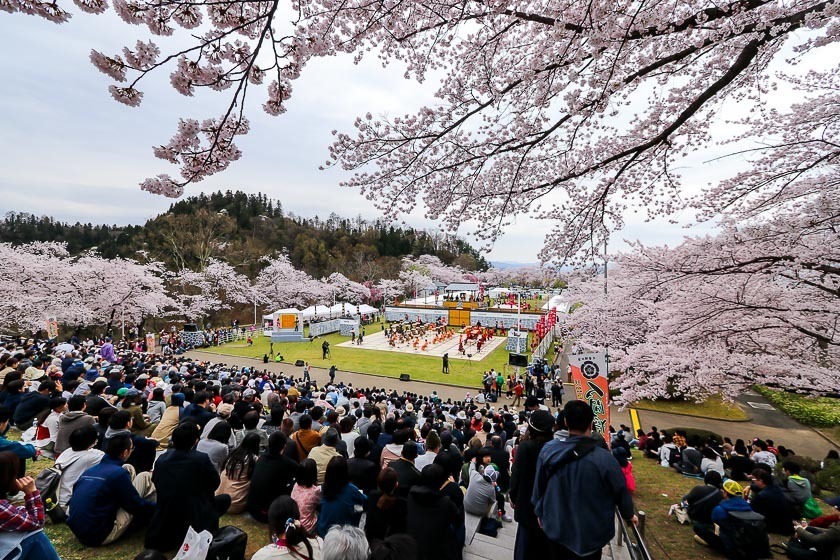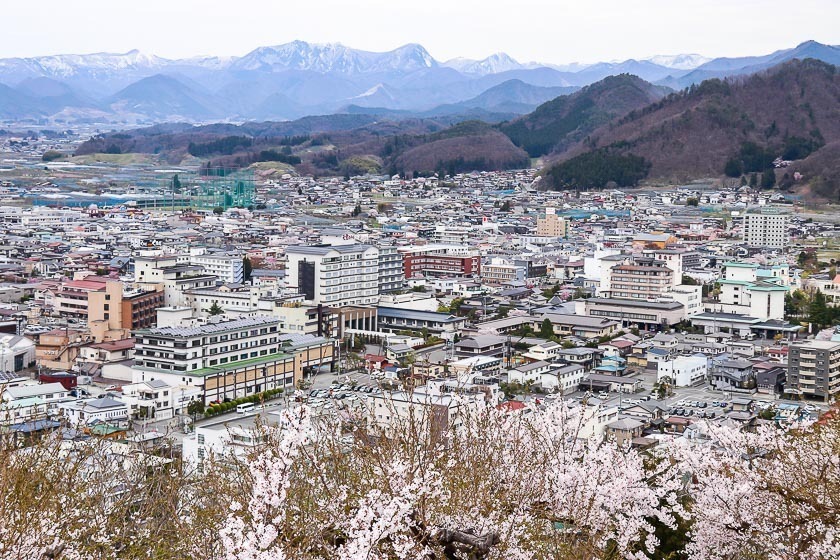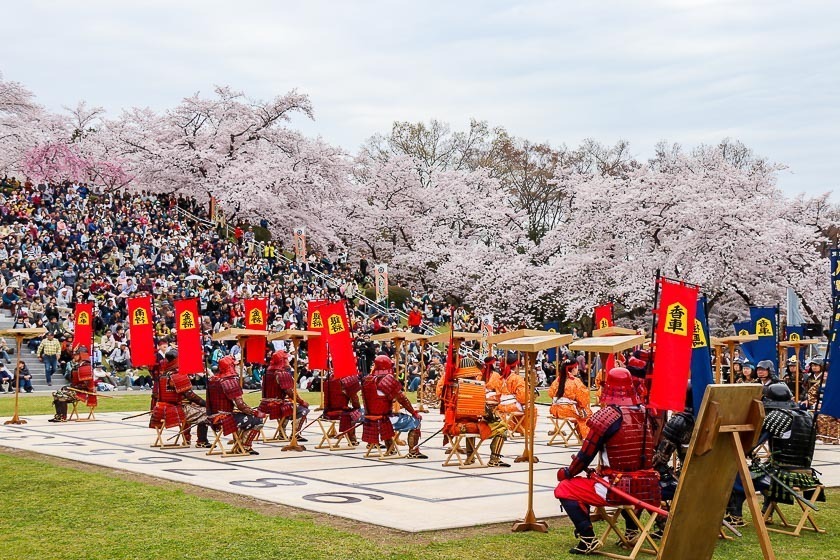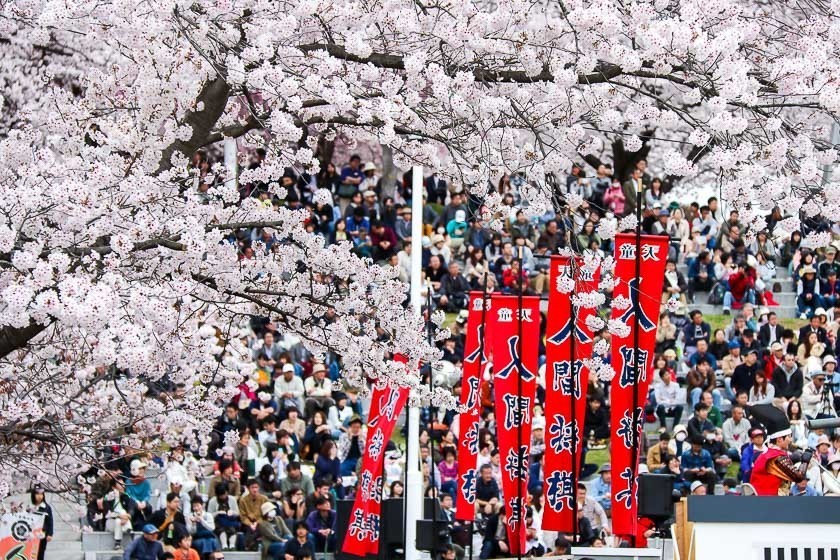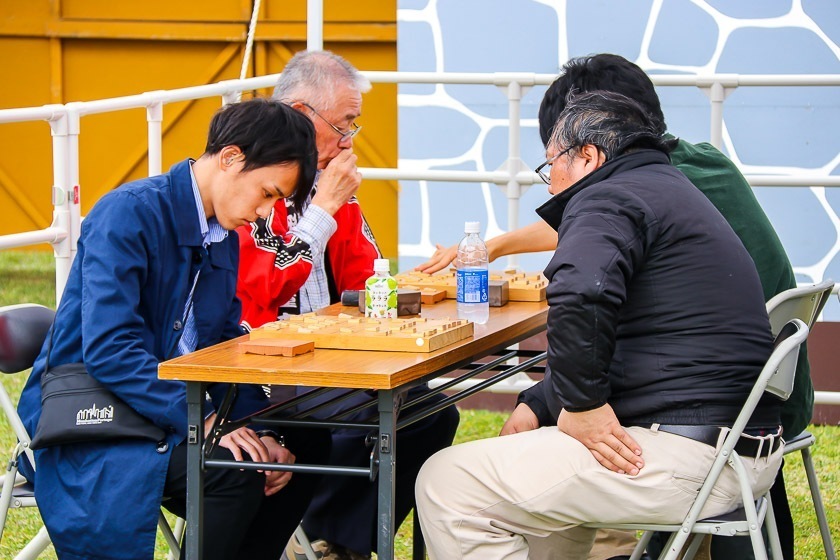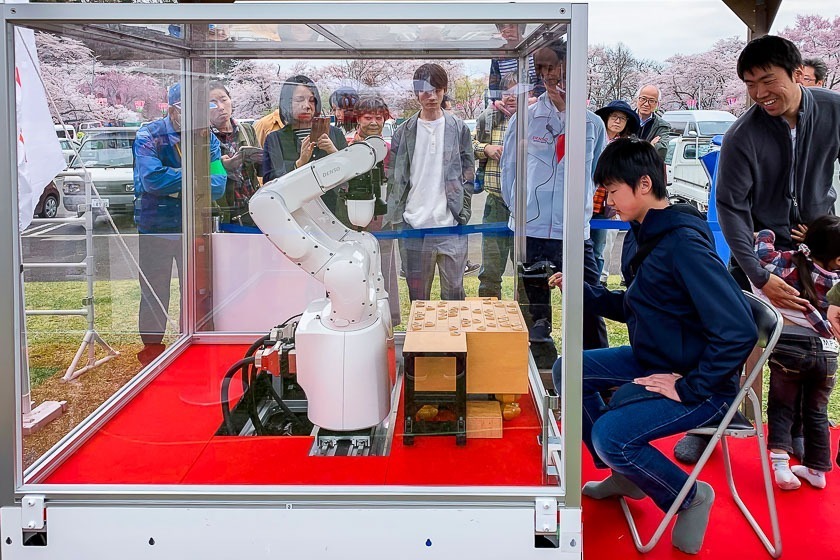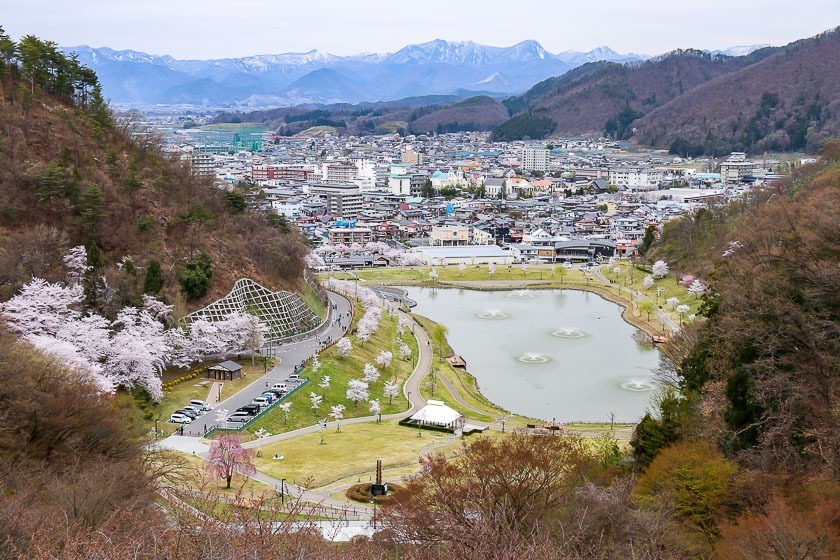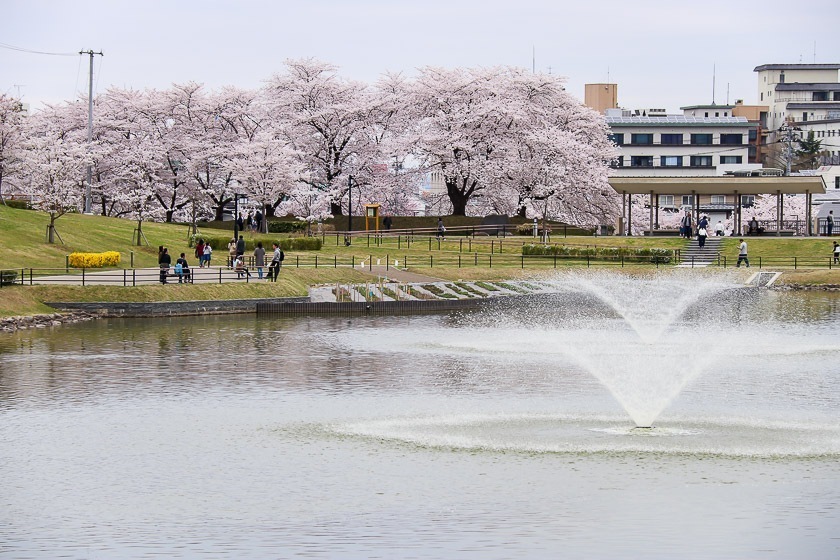 After the festival fun on the mountain top, I made my way back down into the city center and concluded my shogi frenzy with a stop at Eishundo, a well-established shogi tile maker. I saw a tile maker going about his job and the different customers that came through the shop. That's when I thought, this shogi tile thing is serious business. I thought that it would be interesting to try my hand painting a shogi tile and signed up for that activity at Eishundo. Note that the black "paint" that is used on the tiles is actually cashew lacquer and can be difficult to remove if you stain your hands or clothes.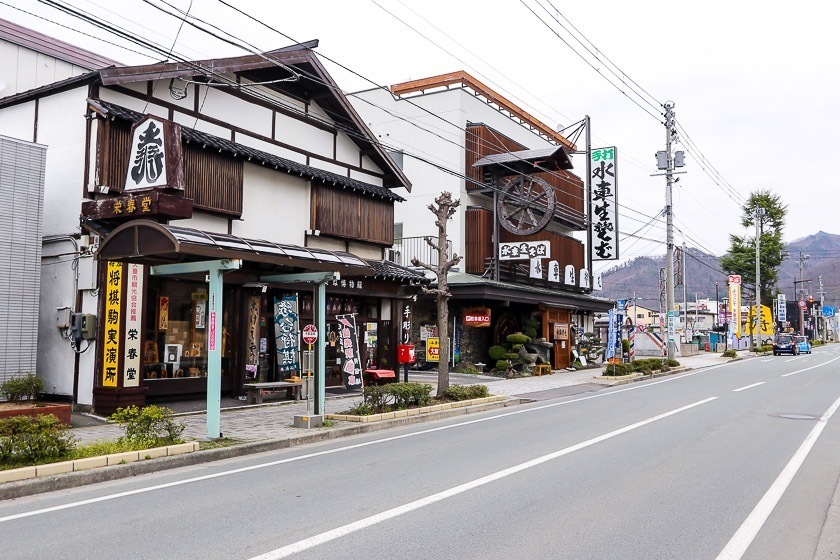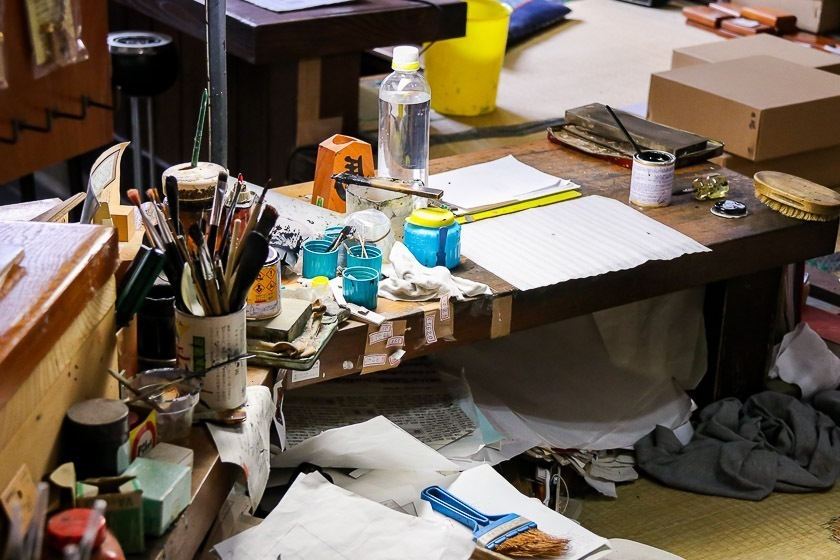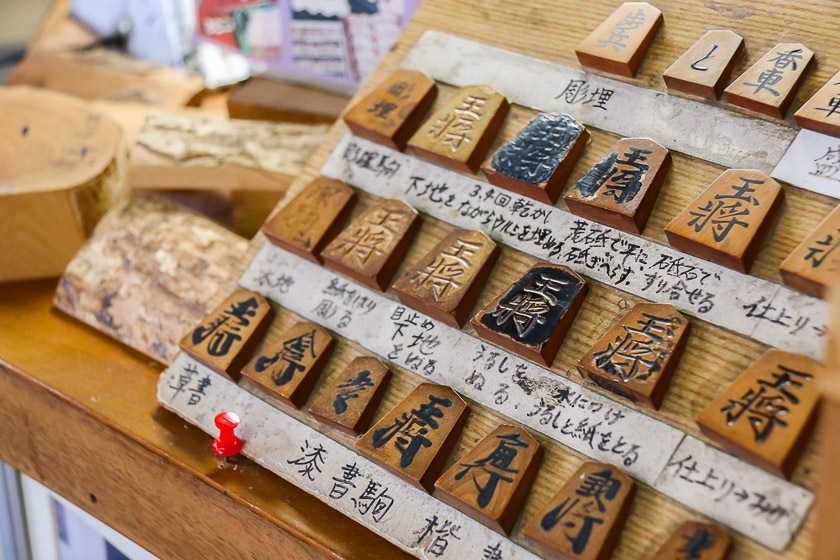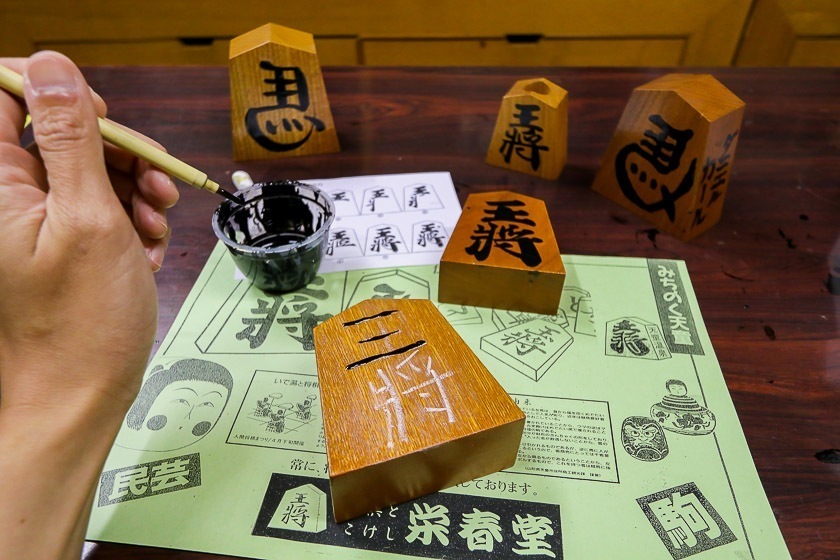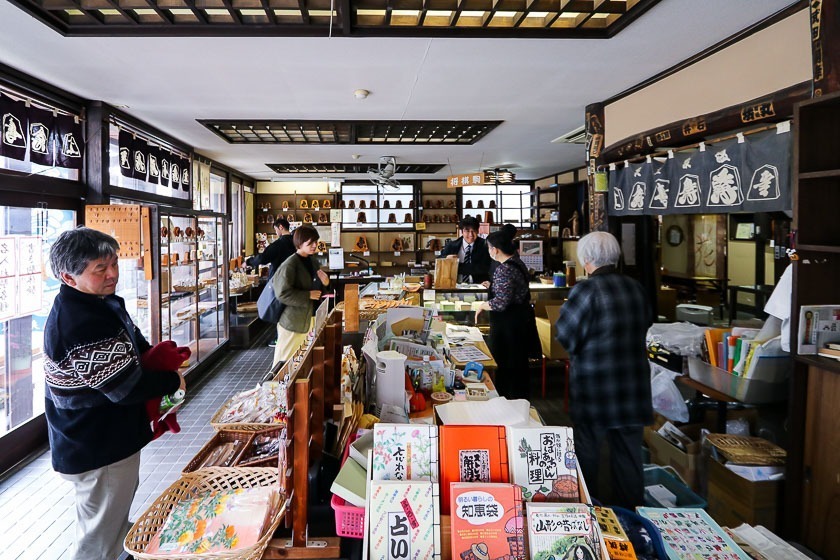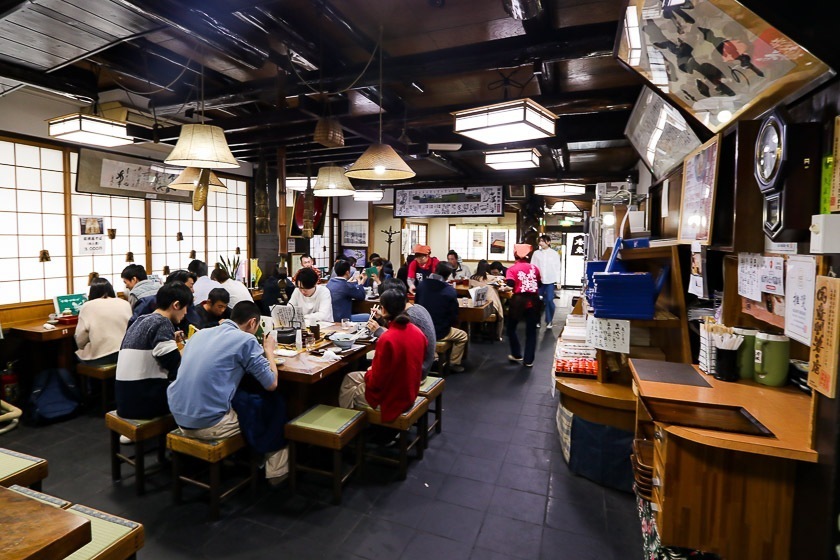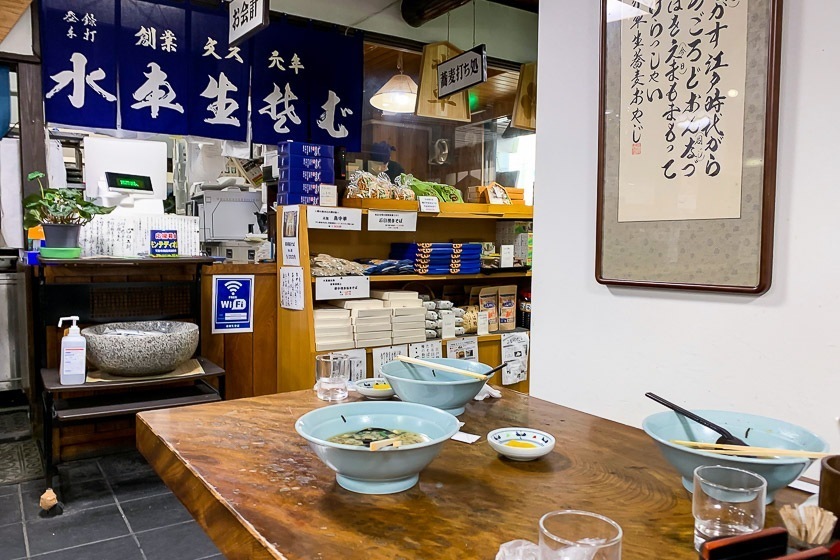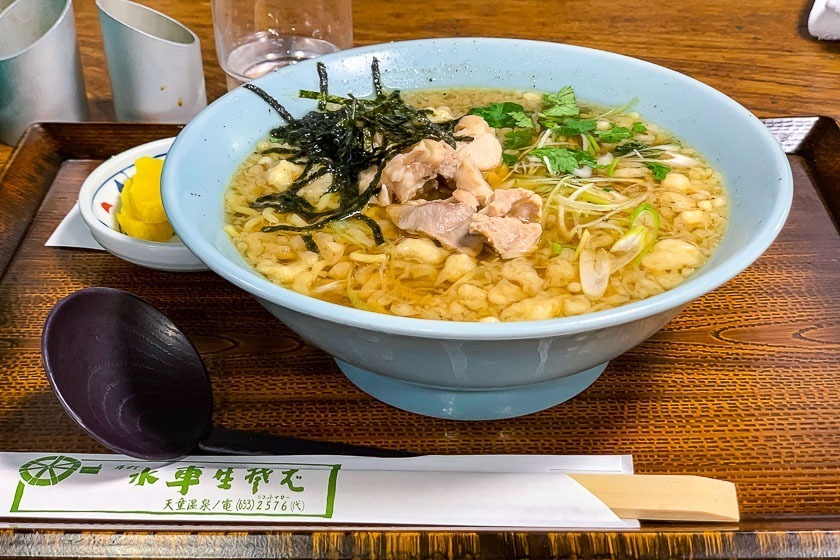 To end my day in Tendo, I visited the Hiroshige Museum which is just across from Eishundo. It was quite a turn after all things shogi and sakura related, but I found the small Hiroshige Musuem dedicated to Utagawa Hiroshige and his pupils to be quite informative. Hiroshige, like his famous contemporary Hokusai, was also a woodblock (ukiyoe) artist. There have been many comparisons between them, and they both have their unique styles and definitive works.
Tendo Hiroshige, is the name of the collection that Hiroshige did for the Tendo Clan in the late Edo Period. There were supposedly up to 200 of them, a rarity for a single commission. About half of the collection was lost in fires and during the war, and a small number of those that remain can be seen in some museums.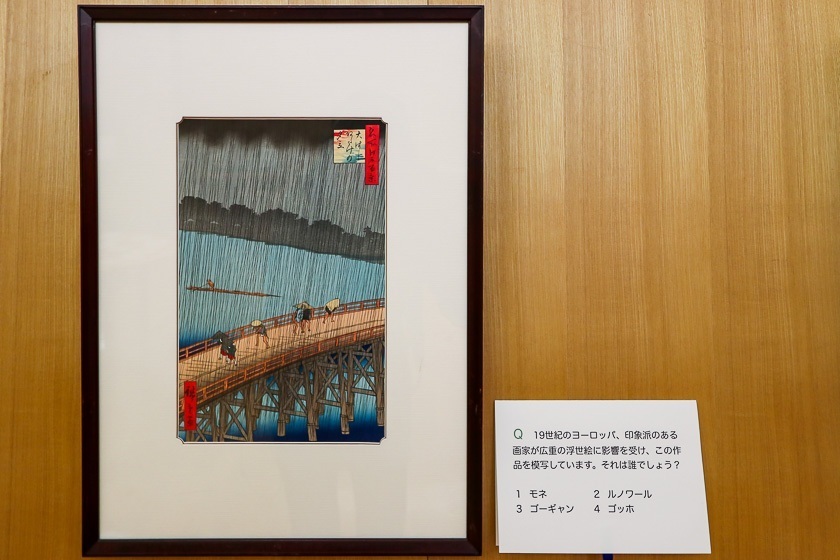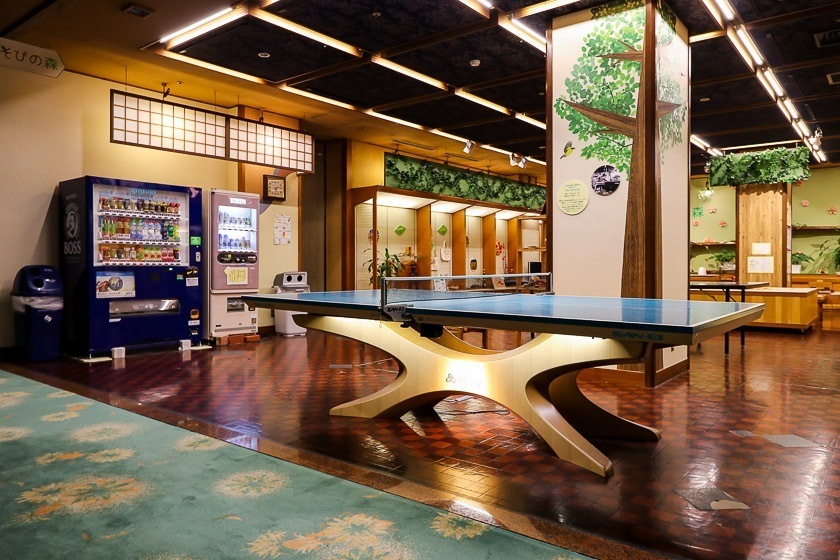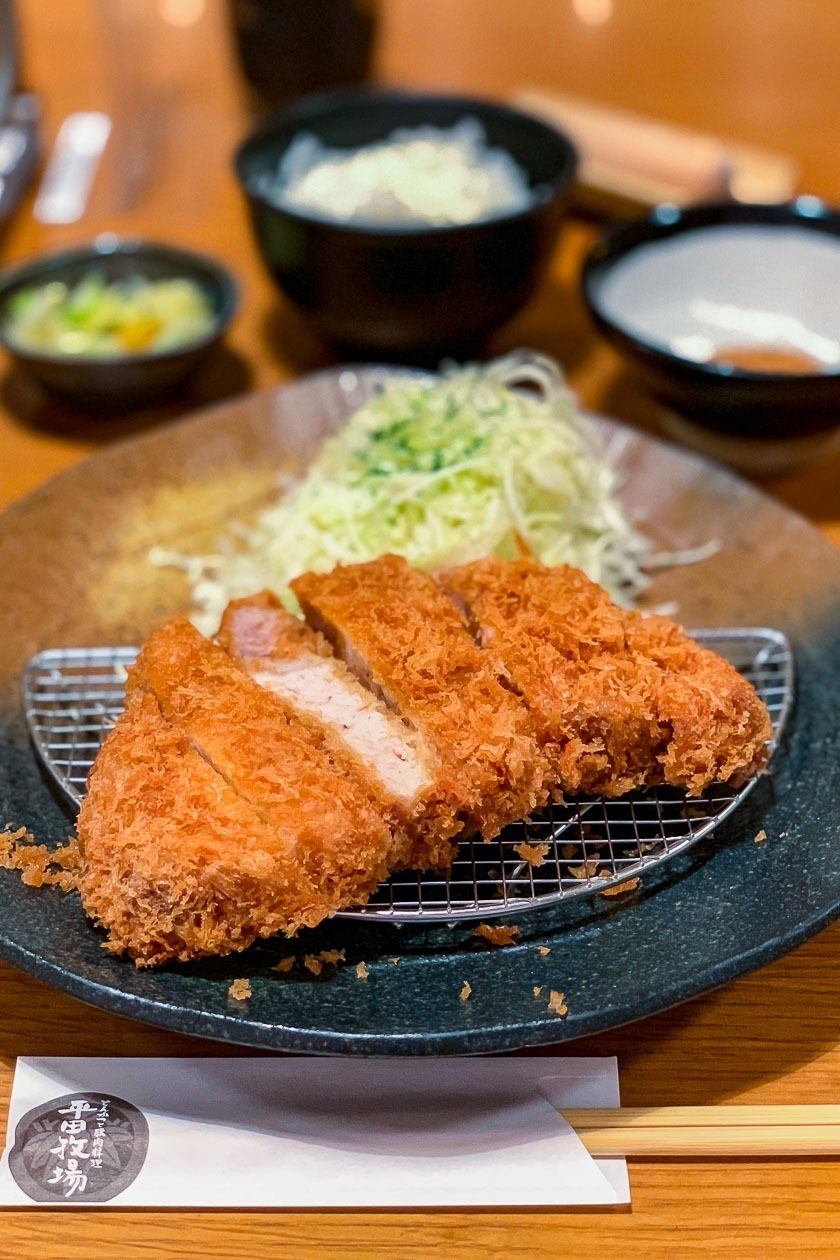 Day 2
I took the train from Tendo to Yamadera in the morning after breakfast, ready and raring to explore the scenic temple in the mountains. The weather gods bestowed upon me blue skies and warm weather, but I have the feeling that Yamadera would also be equally attractive with an otherworldly air in foggy weather. A return journey from Yamadera Station to Okunoin at the end takes about two hours, so be sure to give yourself enough time to catch the train.
Risshakuji is the formal name of the temple, but it is commonly referred to as Yamadera. It was established there over 1000 years ago, and the numerous steps up to the Okunoin are supposed to help clear your mind as you make your way there. There were a number of nooks to explore, and the views from the Godaido Hall down the valley below were great. Note that there aren't many safety railings nor handles, so those with difficulties with steps should consider using a hiking pole or a walking stick for assistance.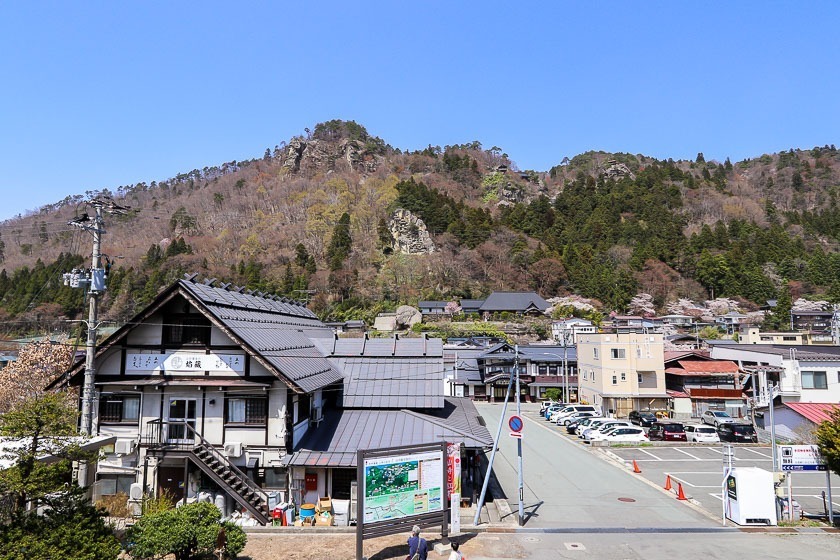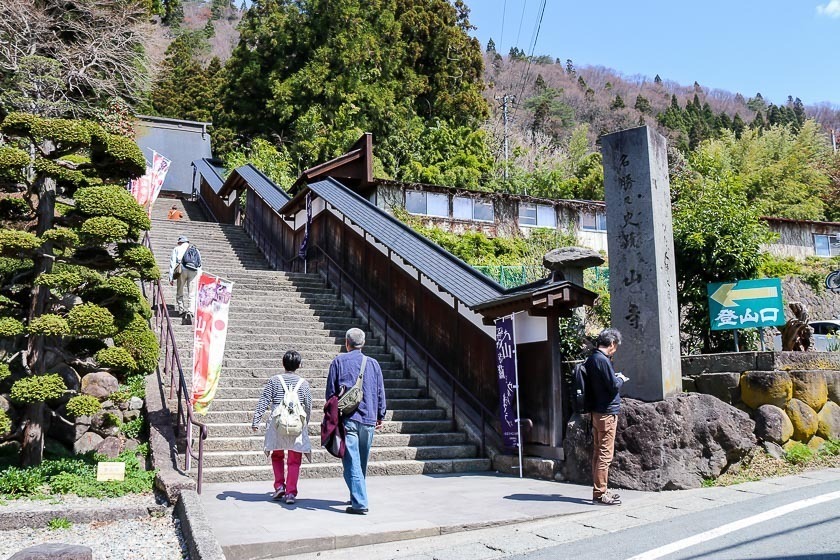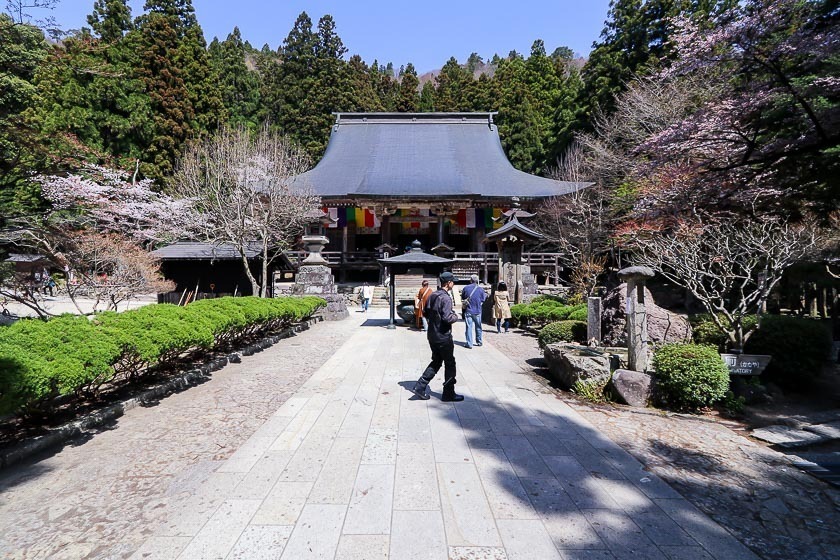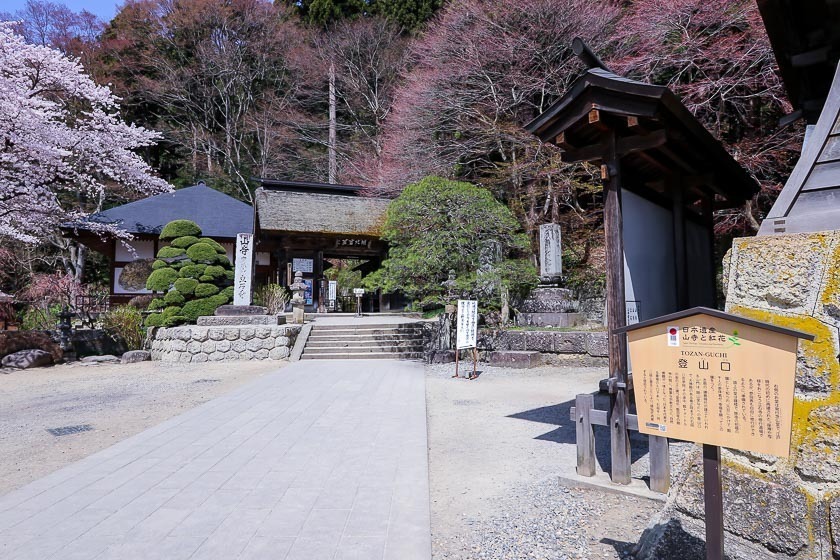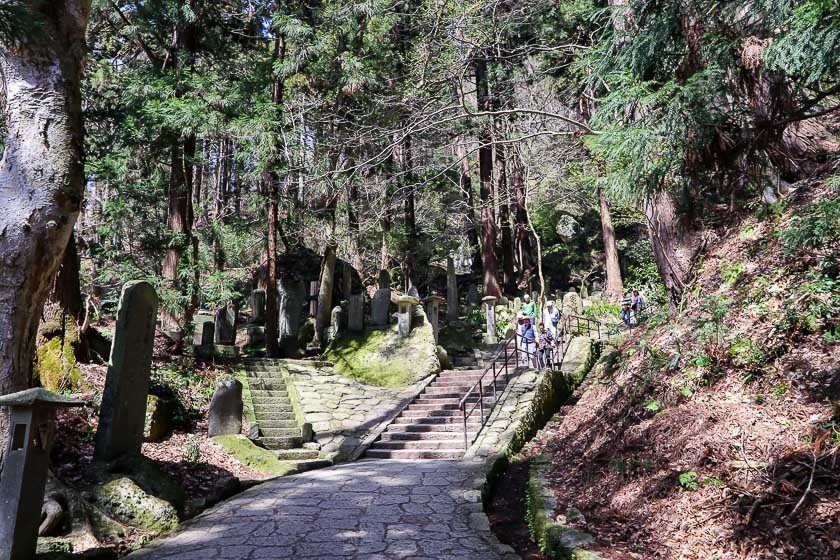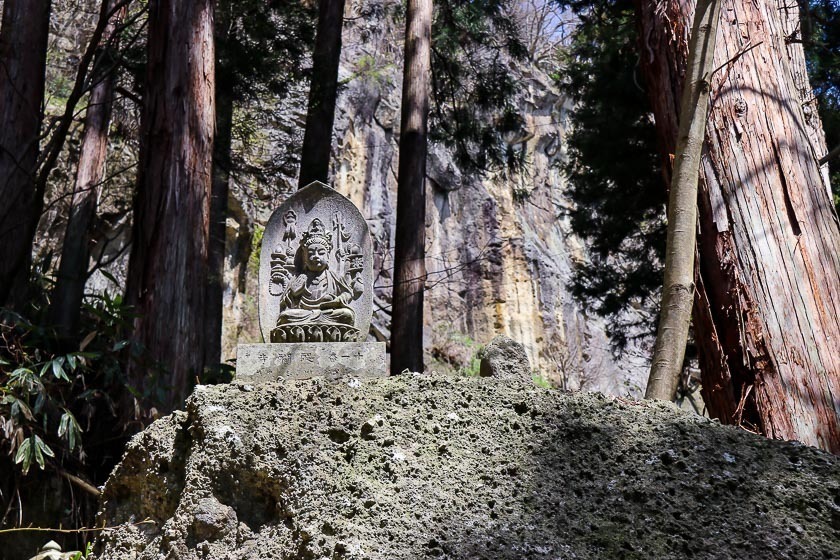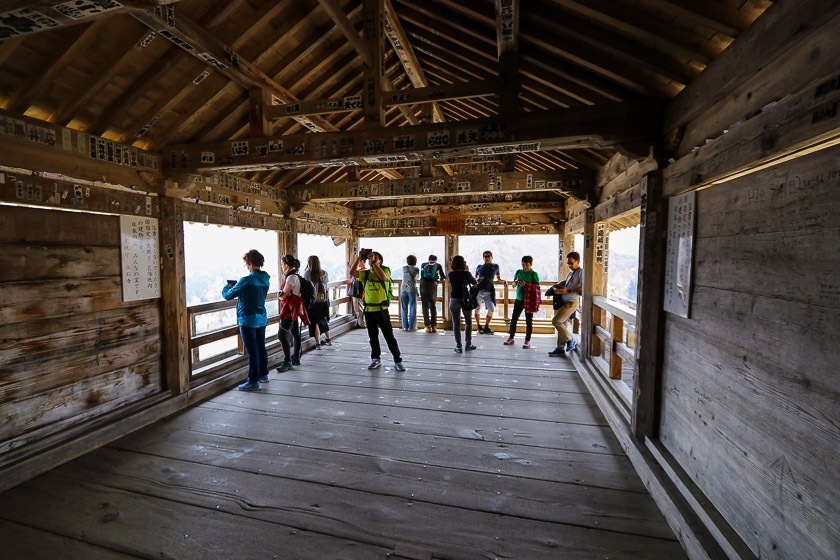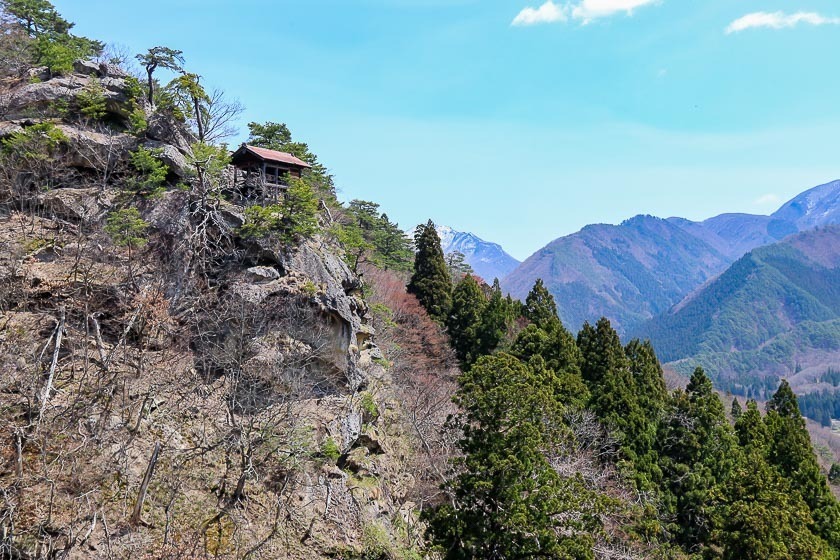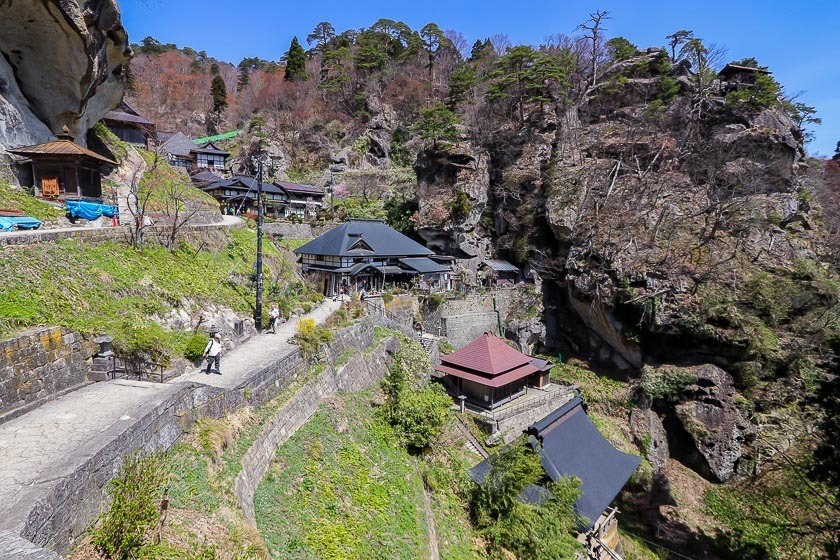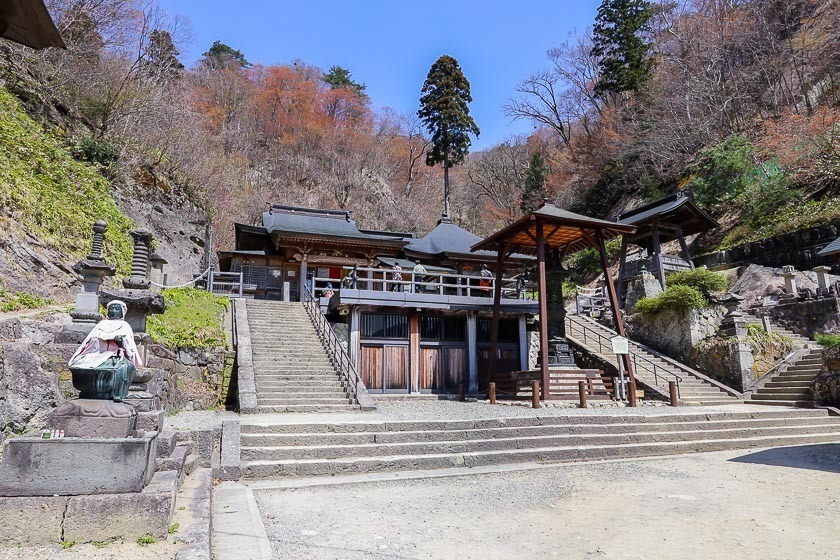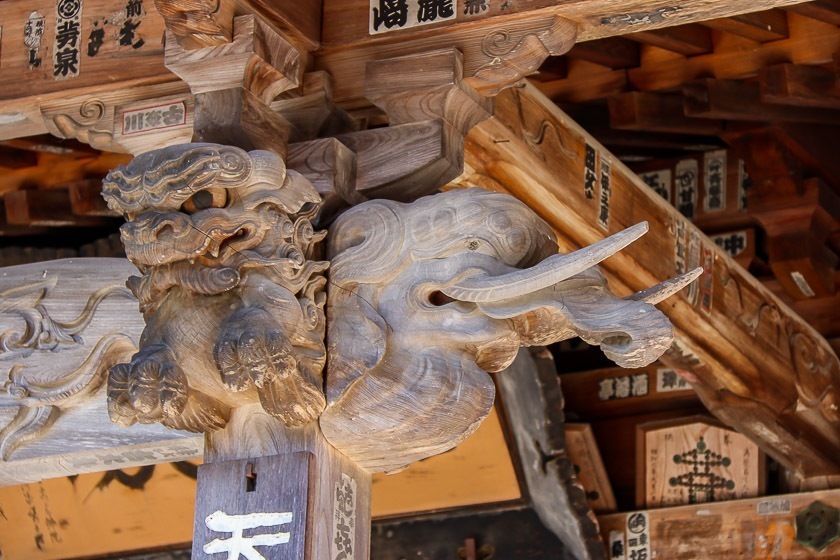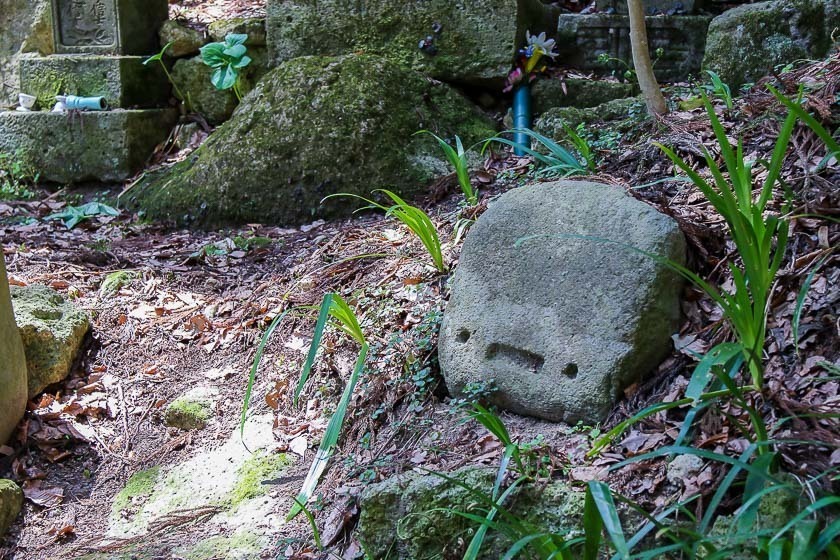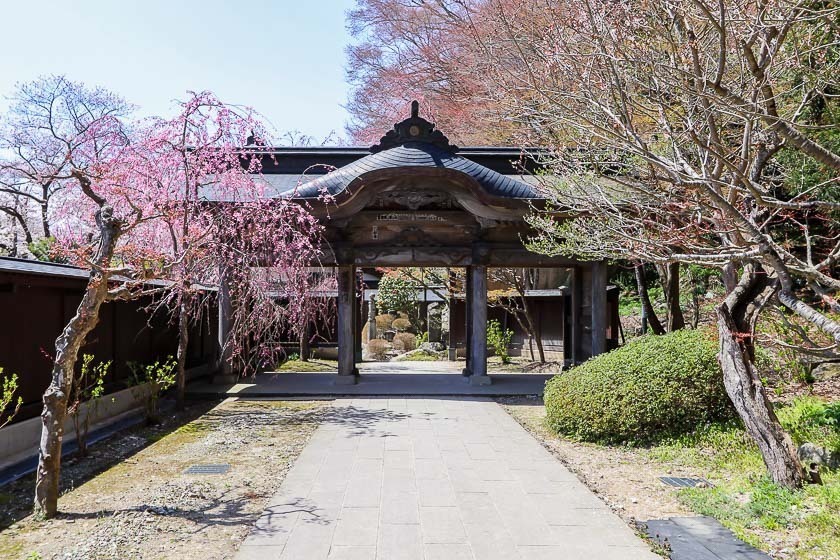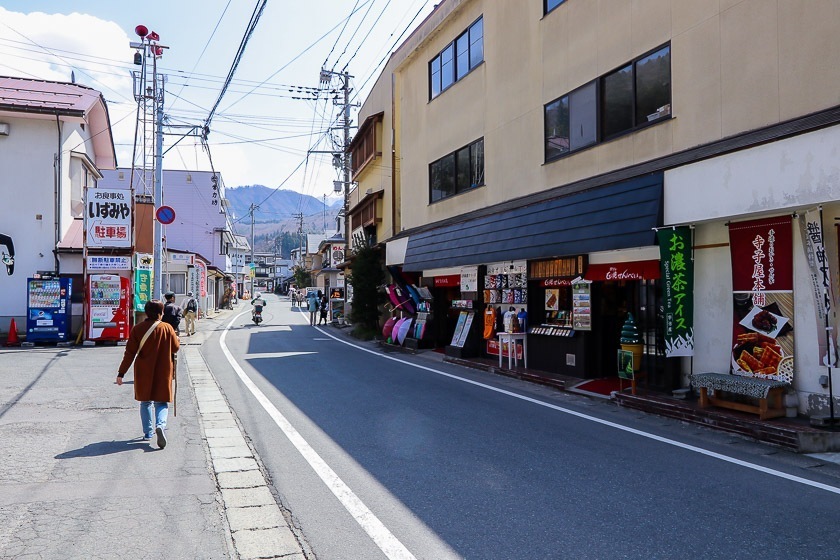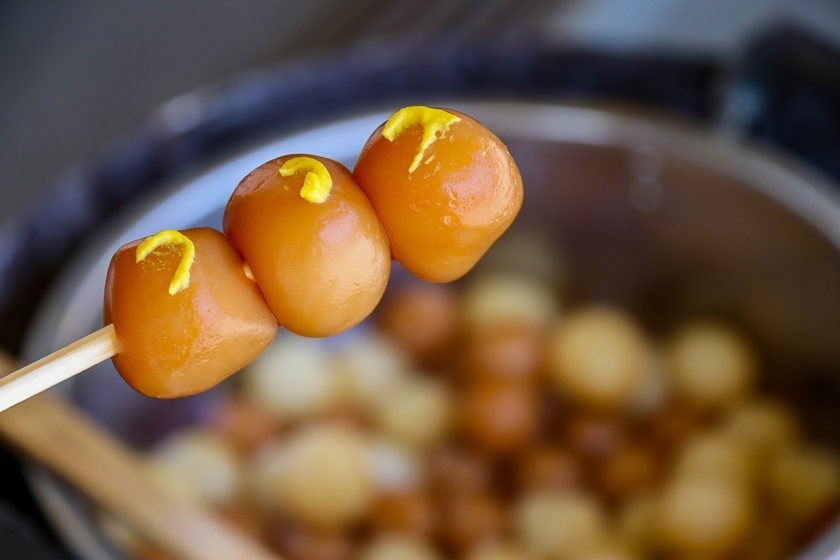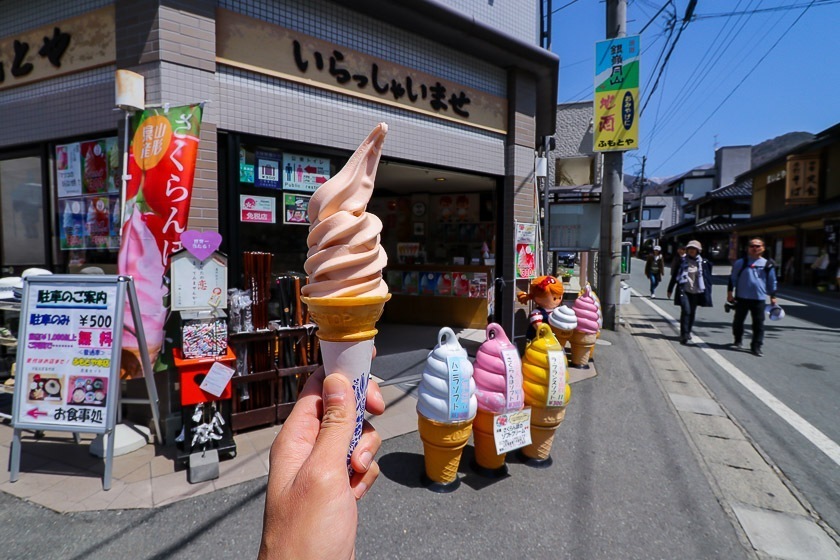 One of the things I was glad I did was to fuel up before getting on the train. It was a 20 minute train ride from Yamadera to Sakunami Station, and from there another 25 minute walk to my final destination this trip: the Nikka Miyagikyo Distillery. I was quite ready for a drink and more food by the time I got to the distillery, but I was also happy to settle for just drinks. Joining the distillery tour is a good way to learn more about whisky and the distilling process, and that was what I did. Reservations, which can be done through their official website, are recommended, but walk-ins are also welcomed.
Distillery tours are only conducted in Japanese, but audio guides in a number of languages are offered to non-Japanese speakers. The tour leads through the process of making whisky, from the kilns and mash tanks to seeing the warehouses where the casks of whisky are placed to mature. The tour ended with a tasting session in which participants (those who are of legal drinking age and not driving) were given three different types of beverages produced at Miyagikyo. I couldn't have asked for a better way to end my solo trip, and who says you need company to have a good time.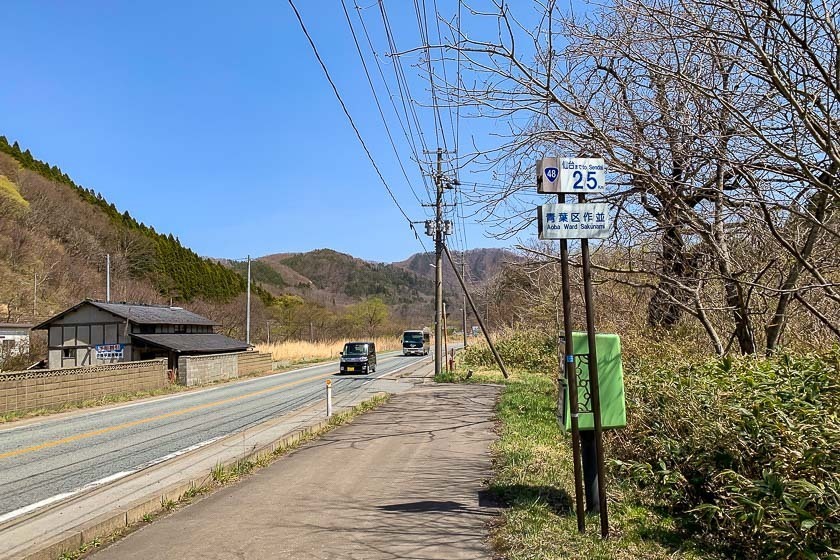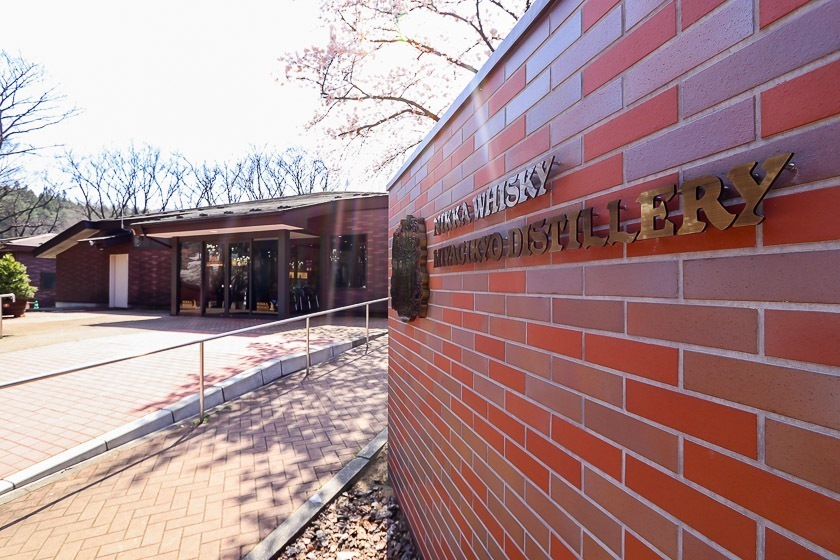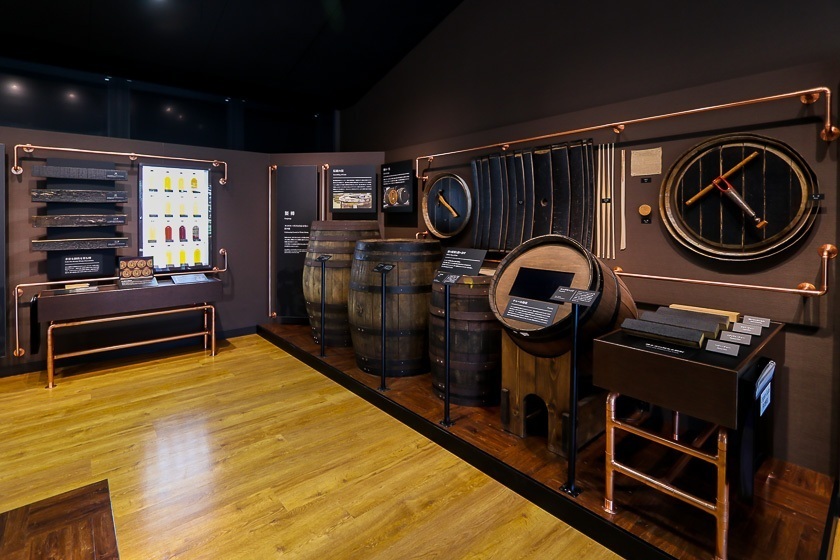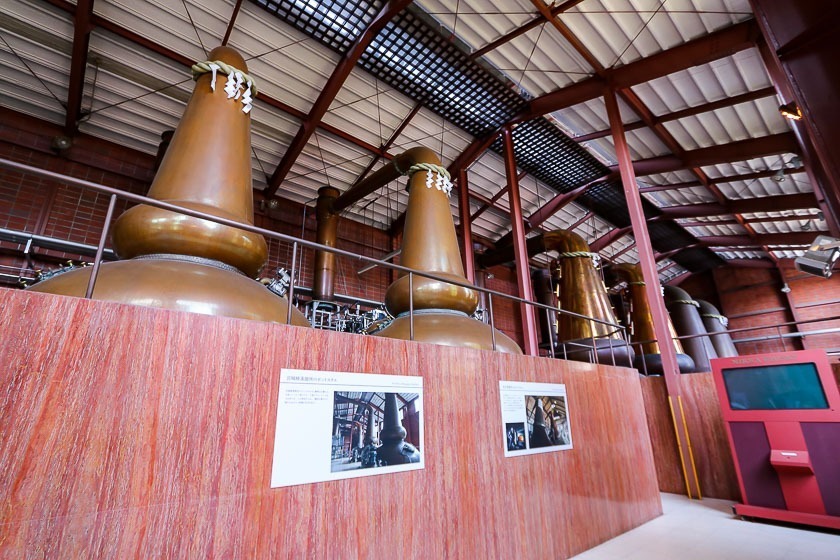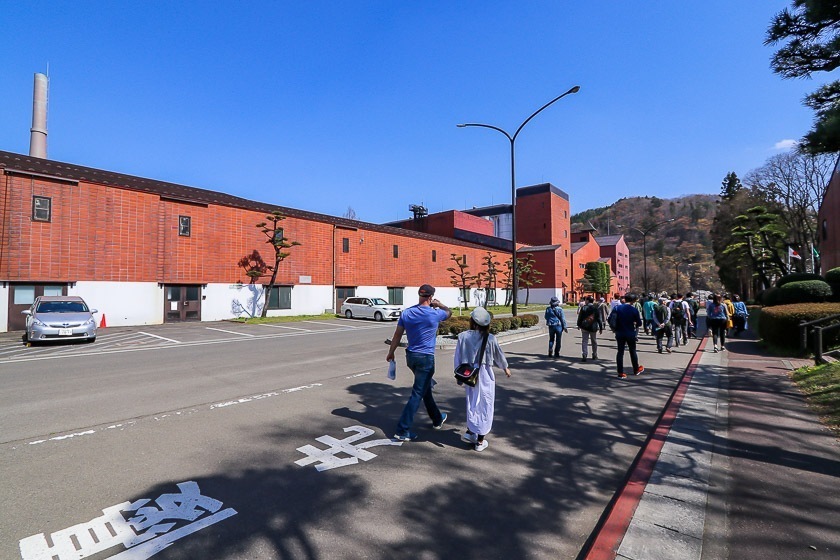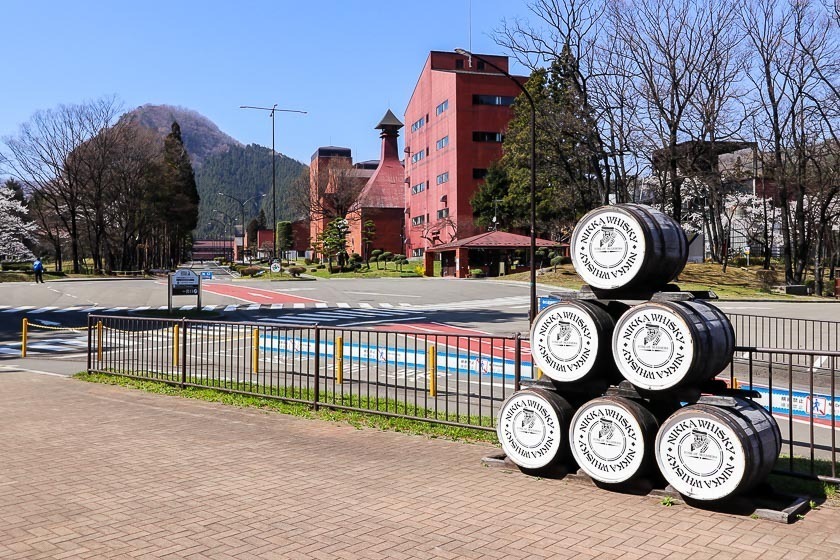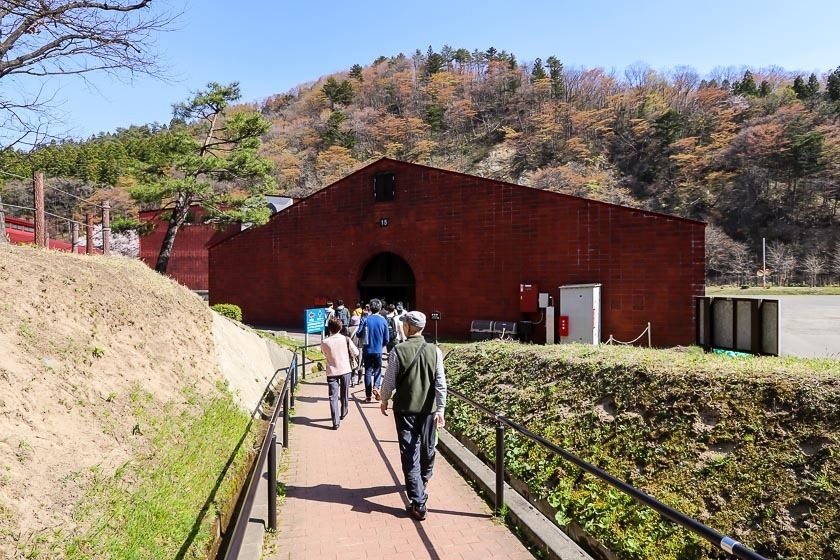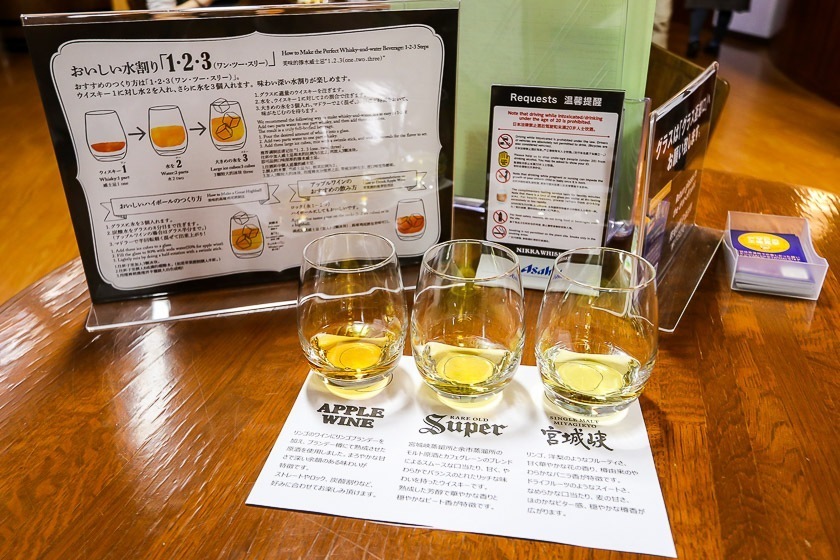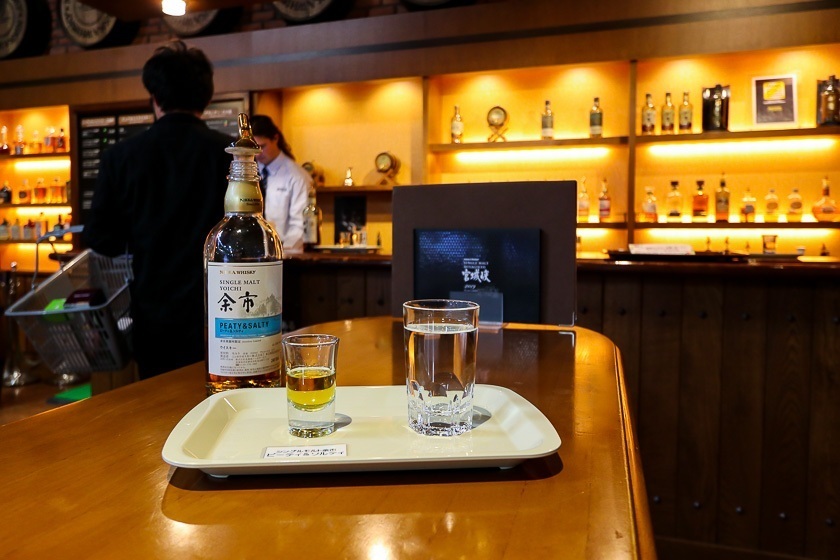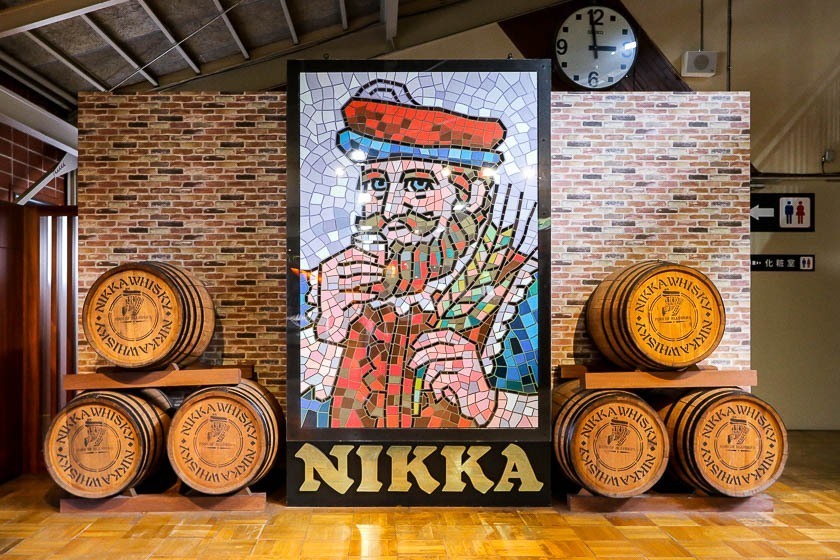 Getting There and Around
The Yamagata Shinkansen provides direct access from Tokyo to Tendo (about 2.5 hours one way, around 12,000 yen for a reserved seat) where I started my journey. Note that there is one direct shinkansen between Tokyo and Tendo every two hours. The alternative is to take the Yamagata Shinkansen between Tokyo and Yamagata (hourly departures), and change to the JR Ou Line to Tendo (hourly departures). With good connections, this alternative route takes about 3 hours one way and costs around 11,500 yen for a reserved seat on the shinkansen.
The JR Senzan Line connects Yamagata and Sendai, and Yamadera and Sakunami are train stops along that line. There is one train per hour, and it takes about 15-20 minutes from Yamagata to Yamadera (240 yen one way), about 20 minutes from Yamadera to Sakunami (320 yen one way), and about 40 minutes from Sakunami to Sendai (500 yen one way).
From Sendai, frequent trains on the Tohoku Shinkansen provide access back to Tokyo.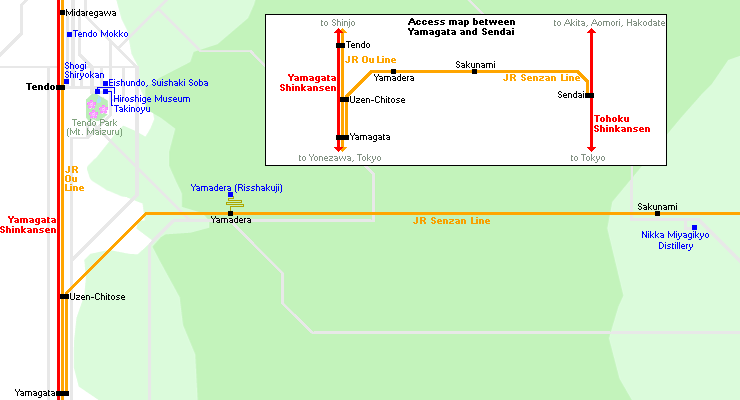 Solo Female Travel is a series for girls by girls. Itineraries are planned with a girl of average fitness in mind, and short overnight trips that make good building blocks for future longer solo trips elsewhere.